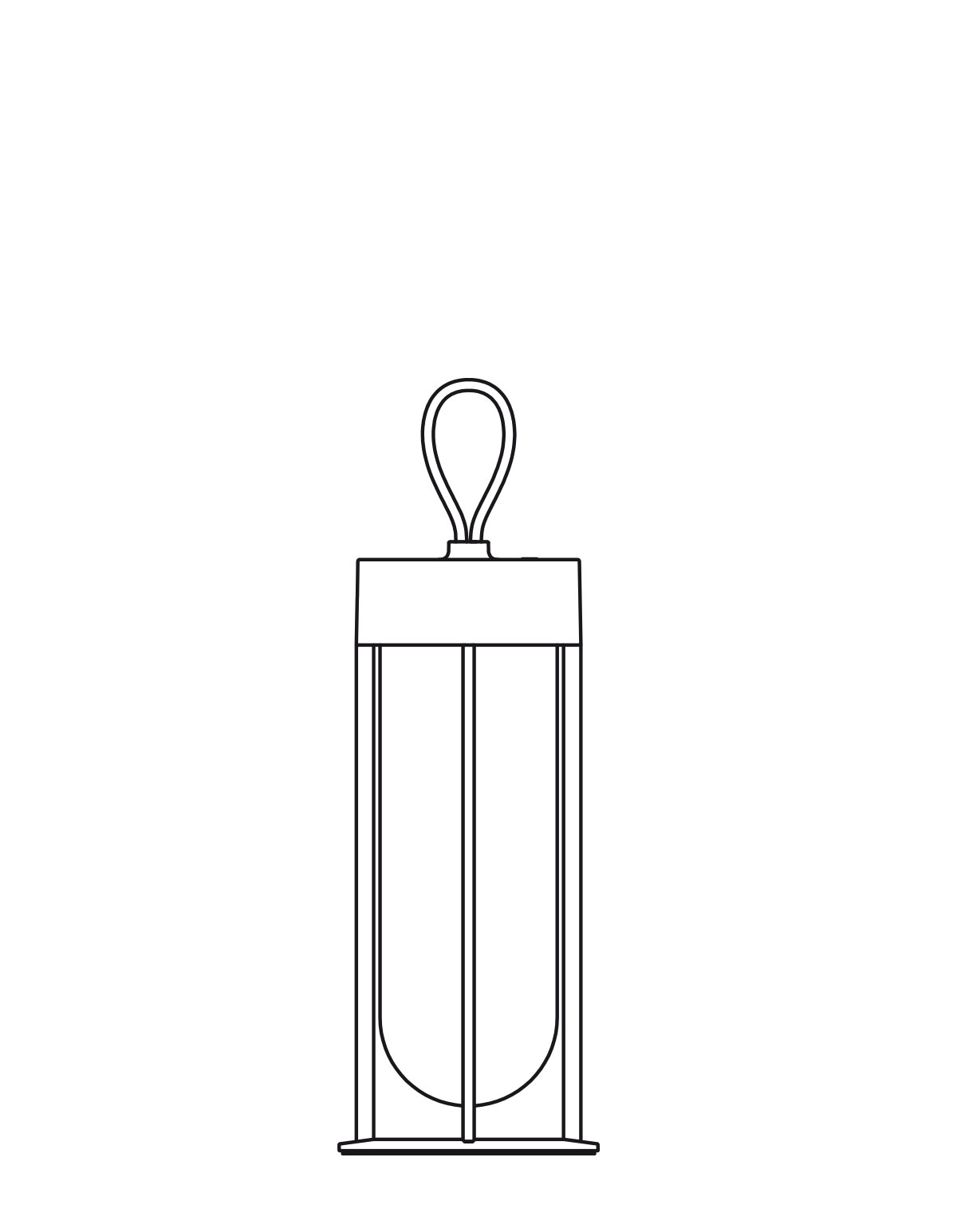 In Vitro Unplugged
by Philippe Starck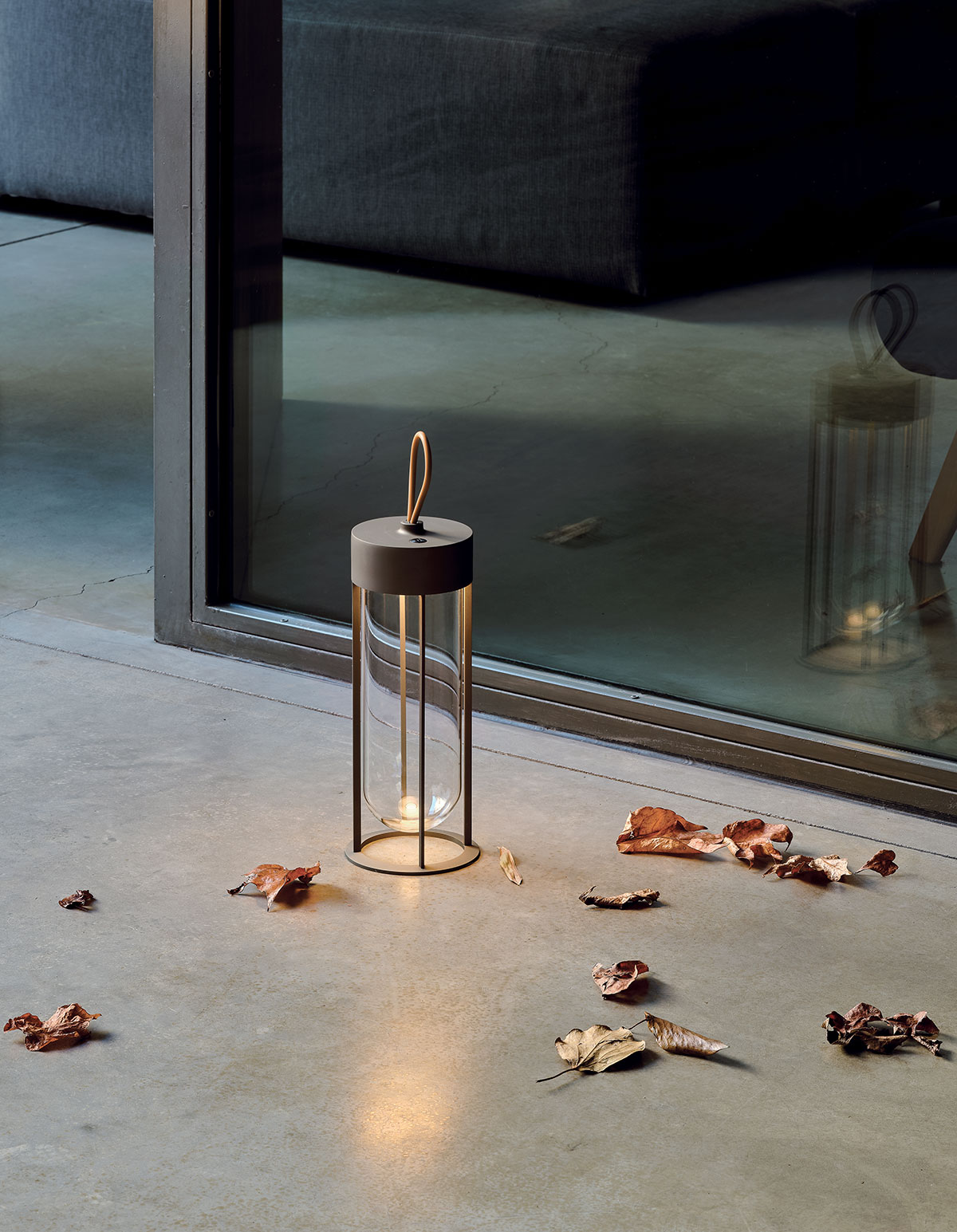 Portable version equipped with a carrying handle.
Adjustable driver 5/100÷240V/50-60Hz integrated in
the body of the luminaire with optical switch sensor on
the head and with a 4-step dimming function:
100%-50%-3%-OFF. Rechargeable with a 120cm
long Micro USB-C cable ensuring continuous emission for
up to 6 hours. Charger with interchangeable EUR, UK and USA plugs.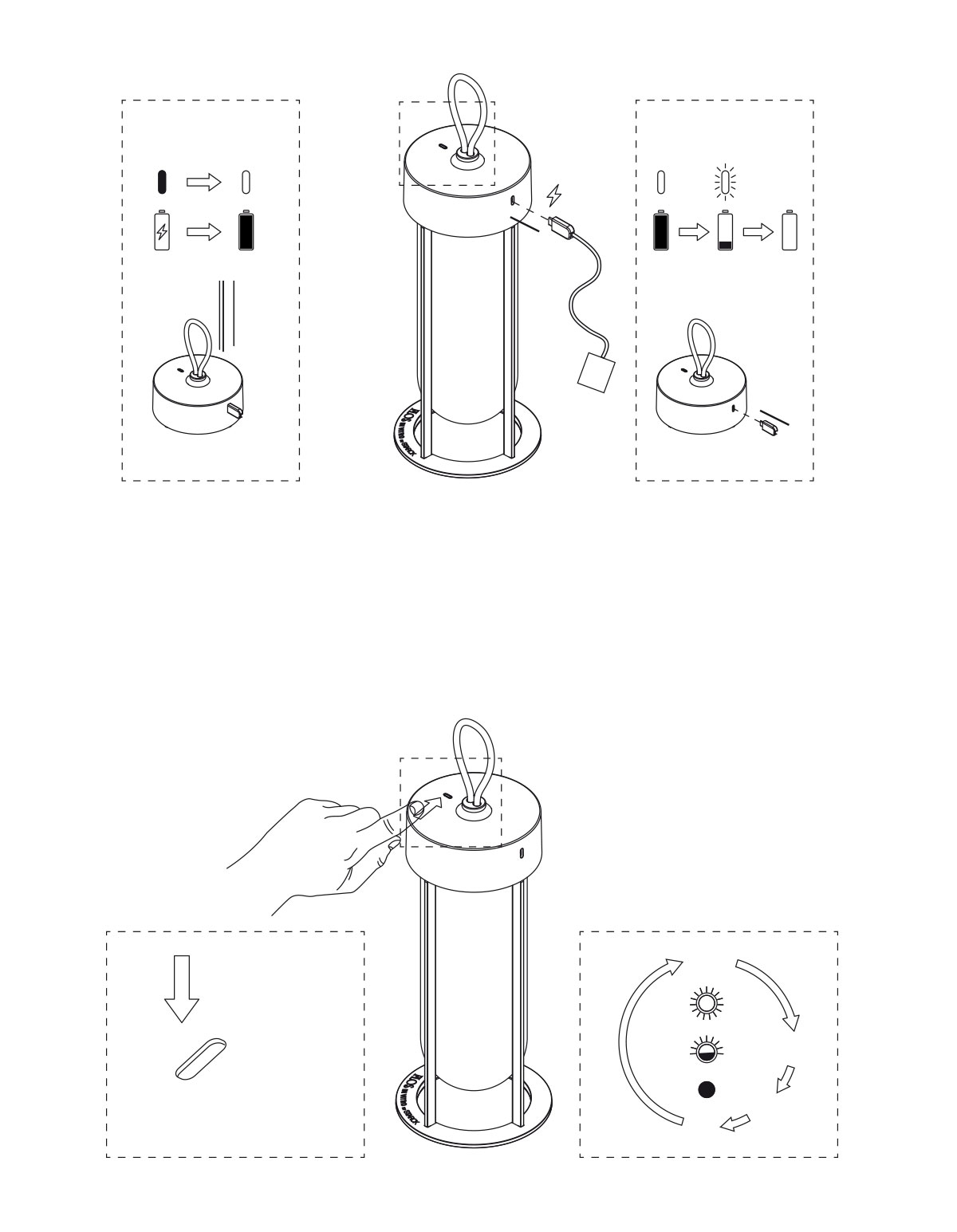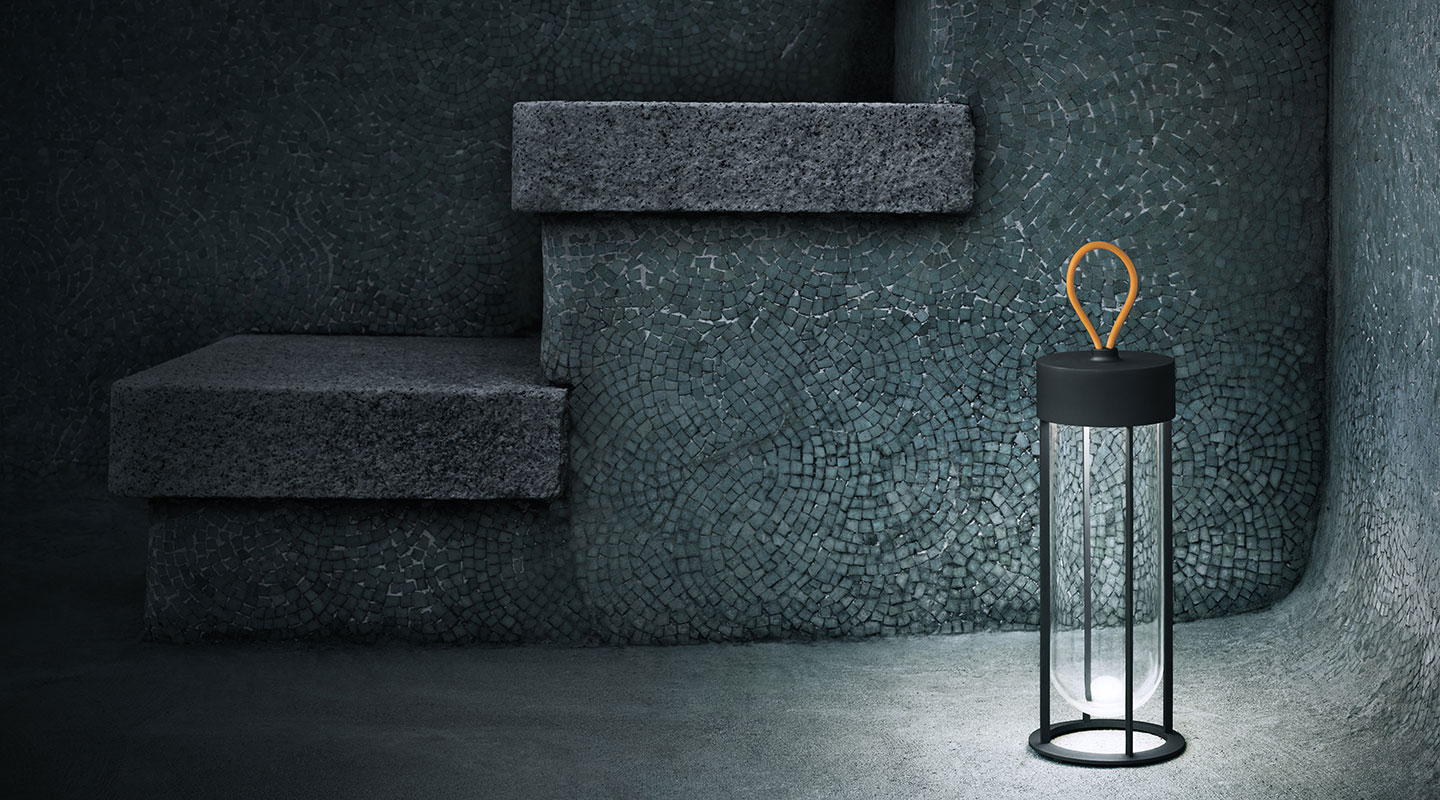 Battery Recharge
and colored rubber handle + optical sensor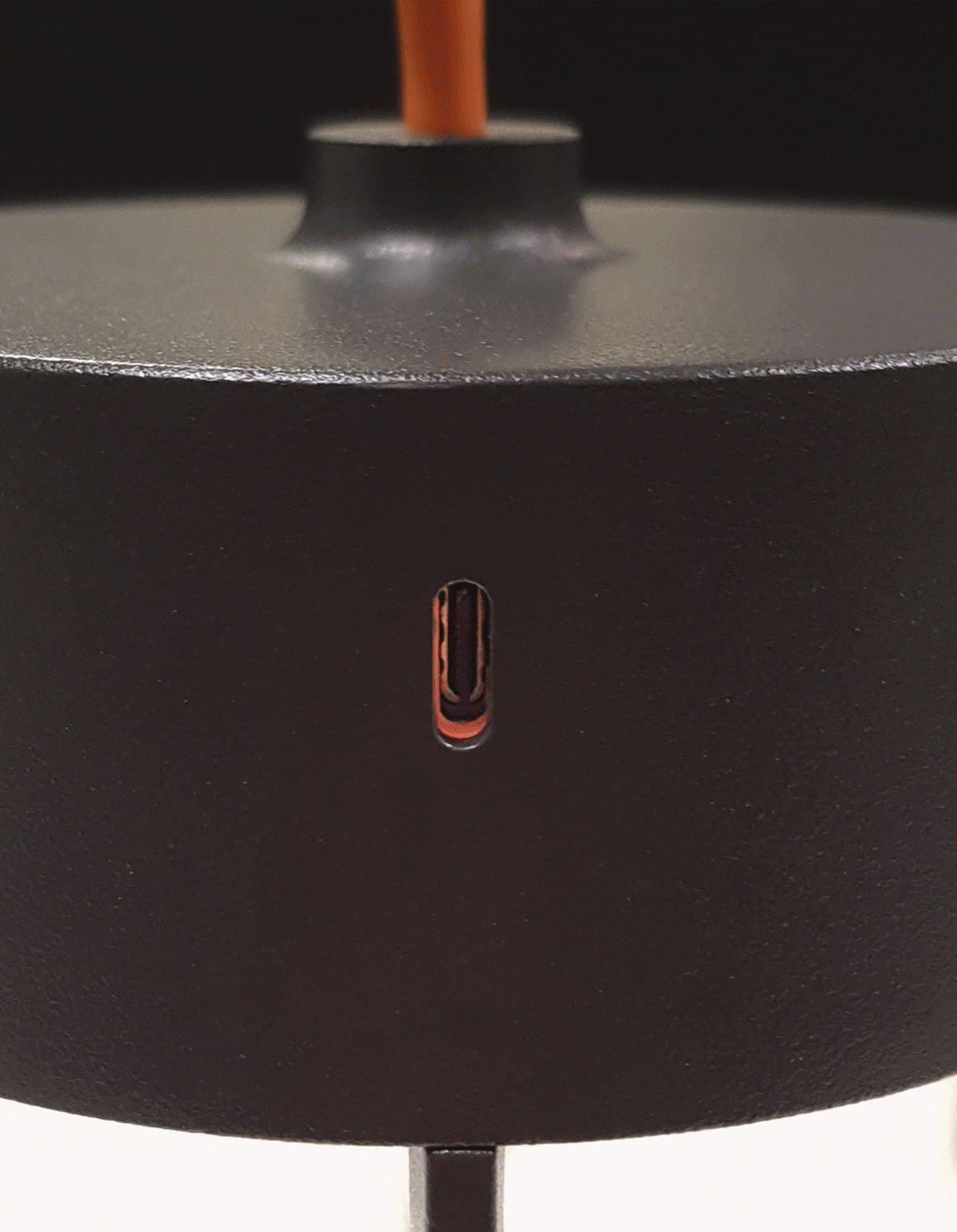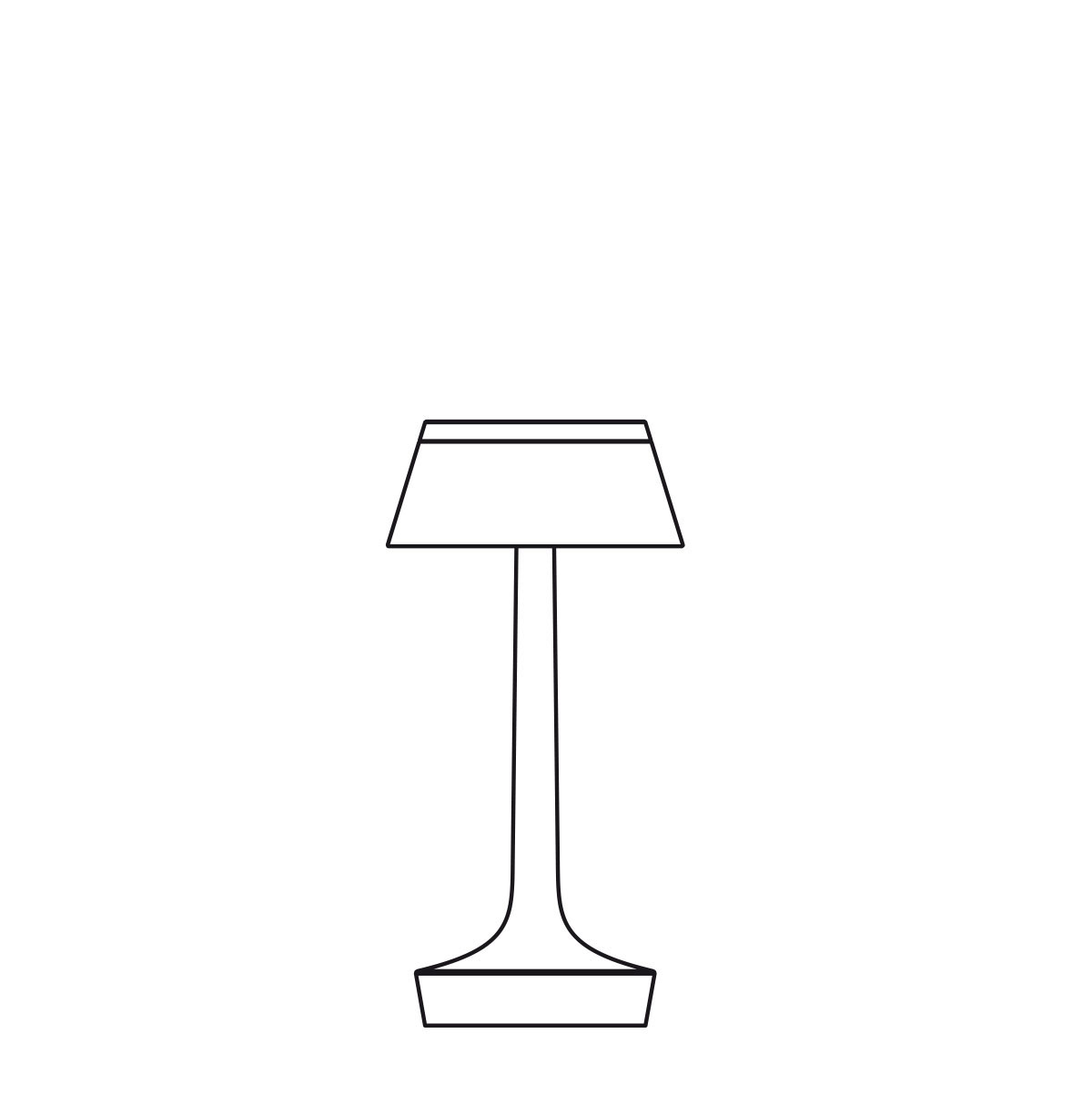 Bon Jour Unplugged
by Philippe Starck
The "portable/cordless" function is guaranteed by the
recharge with the adaptor included and by the latest-
generation MicroUSB-C interface, for 6/24 hours
lighting life, depending on the light emission intensity.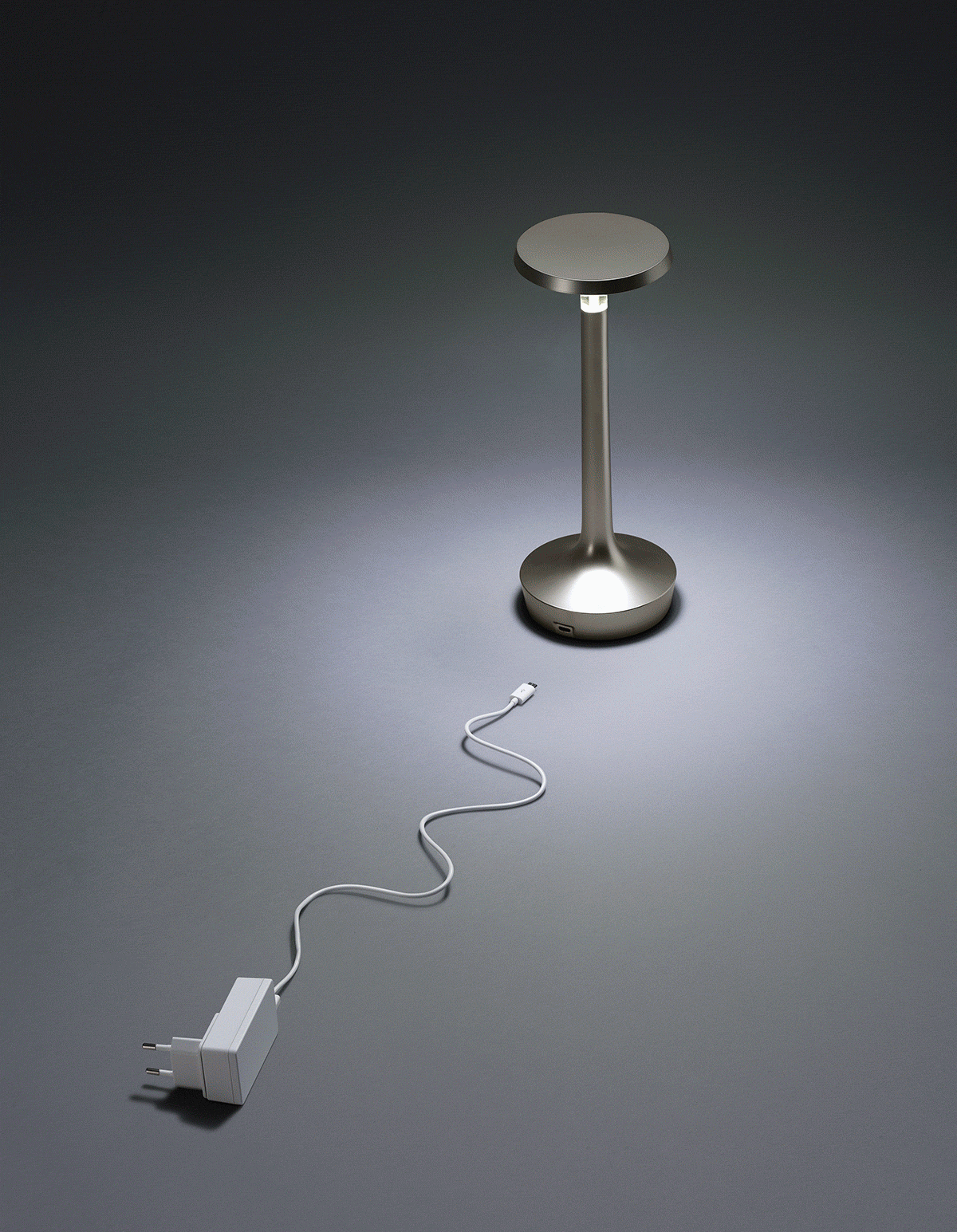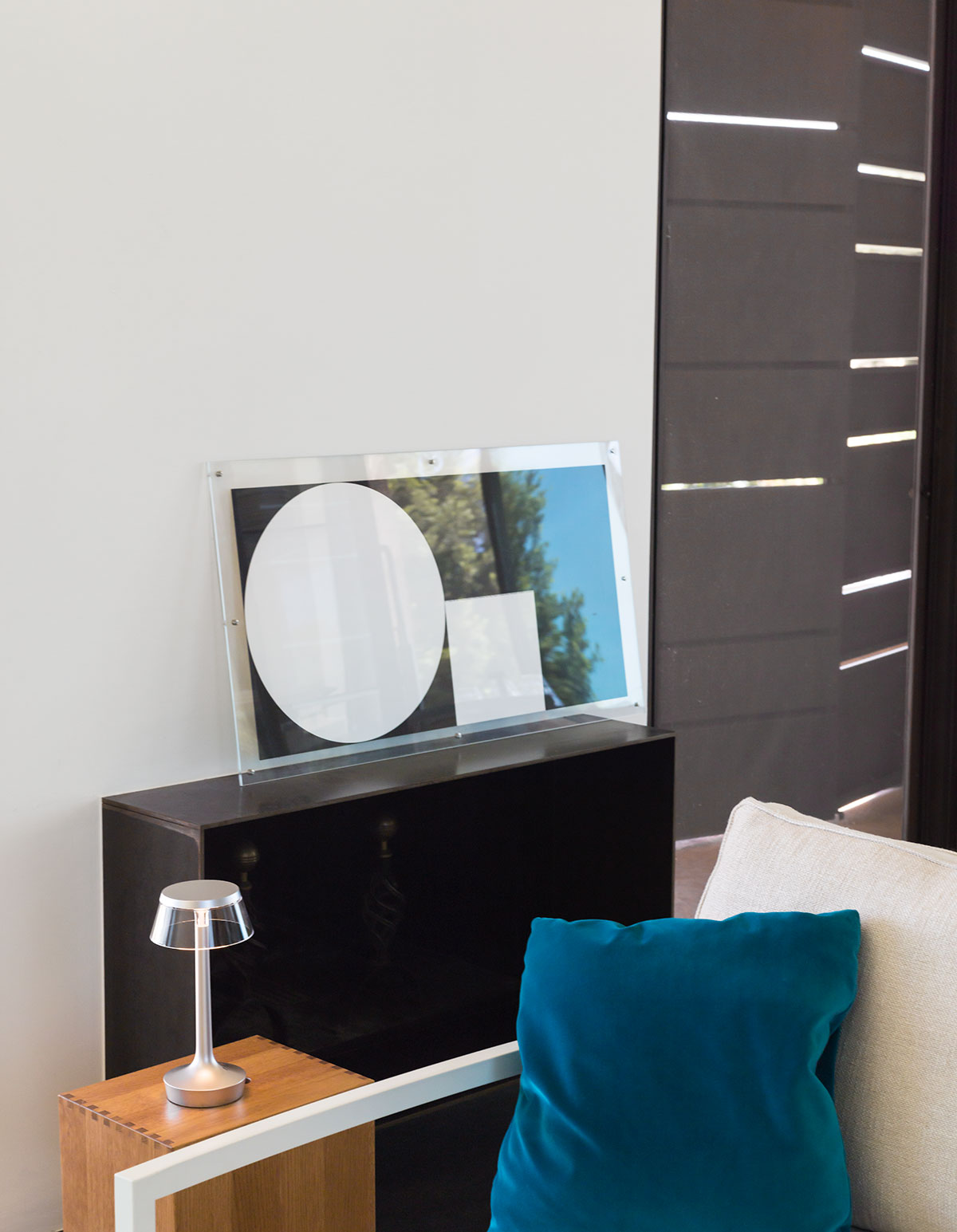 Optical switch sensor on the base that provide 4-step dimming function.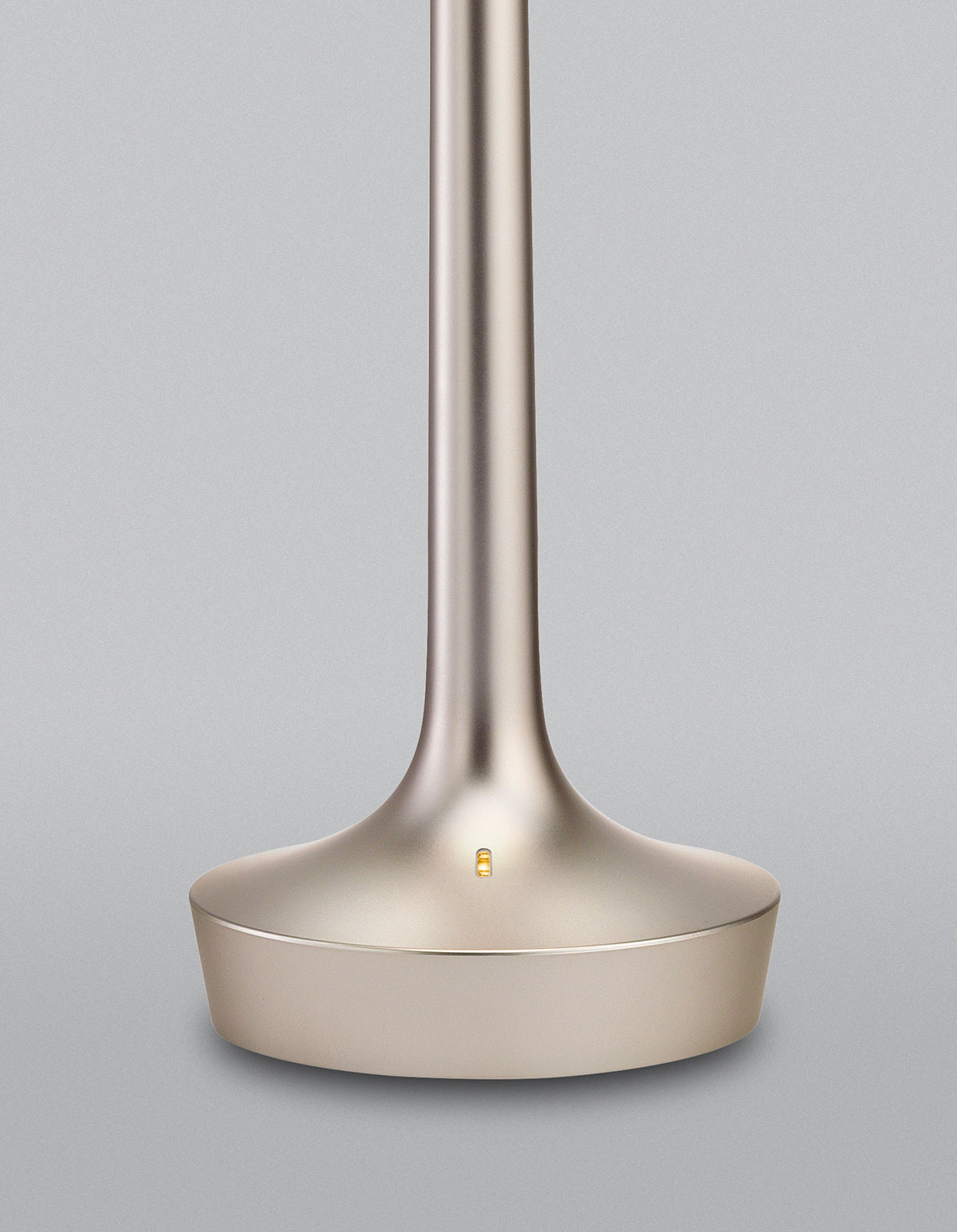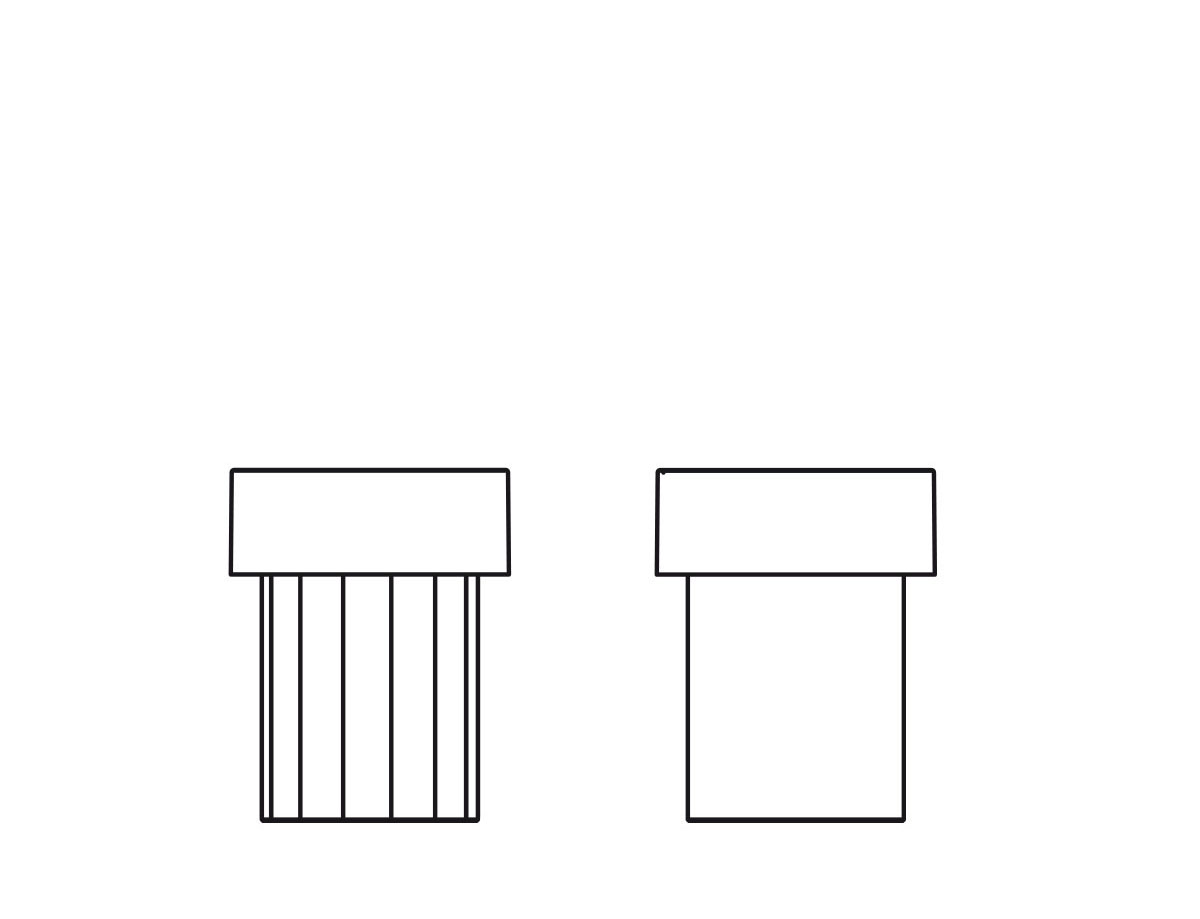 Last Order
by Michael Anastassiades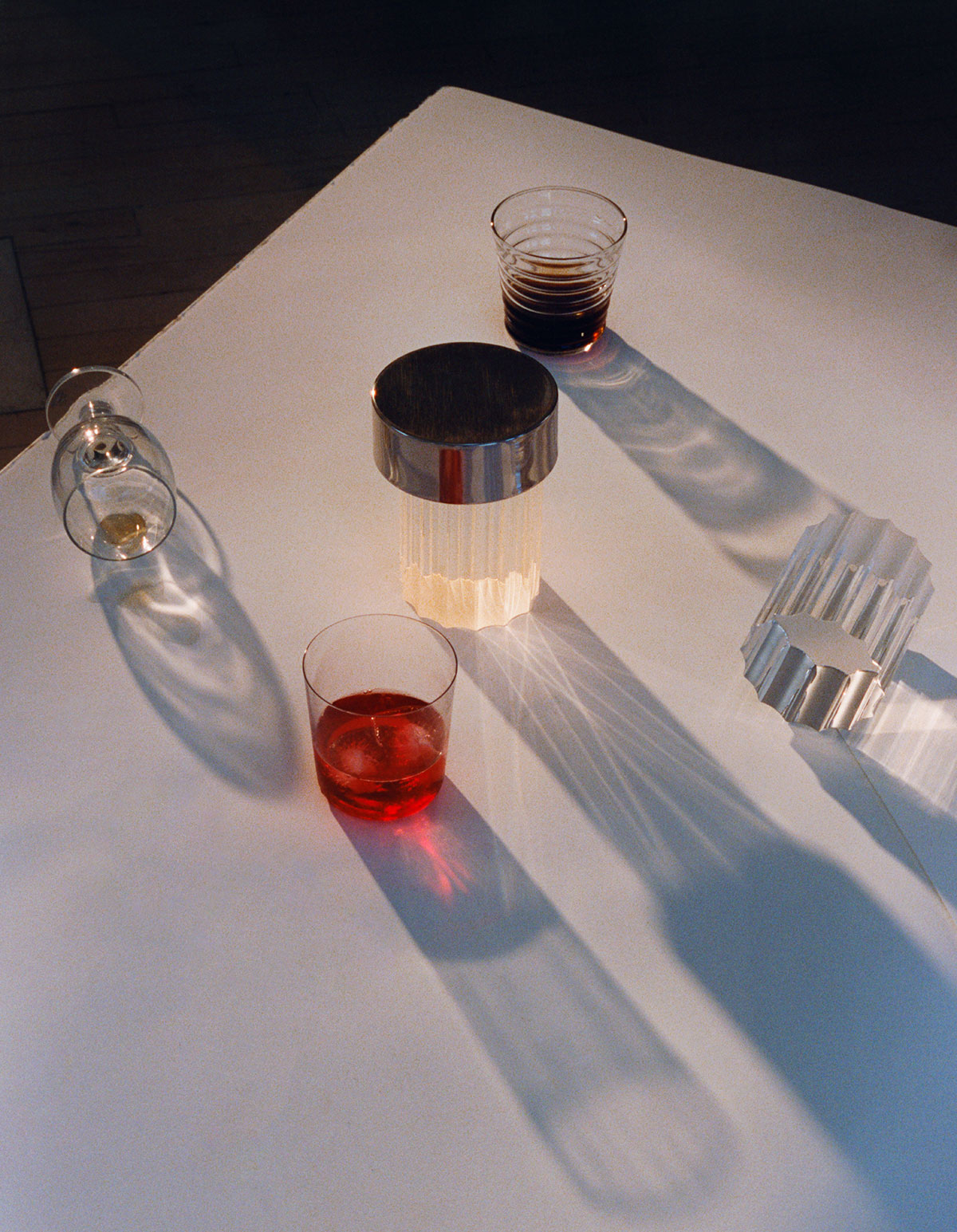 The time required to completely charge the device is 3
hours (500 charging cycles guaranteed). With the
device turned on at 100% intensity, the cordless
autonomy is 6 hours (more than 24 hours of autonomy
can be achieved by reducing the intensity). After 6
hours, the intensity automatically decreases to 20%
and the the need to recharge is indicated: the LED
indicator (L) blinks at high-frequency (every 0.2
seconds) until the device is plugged in to charge or
the battery is completely discharged.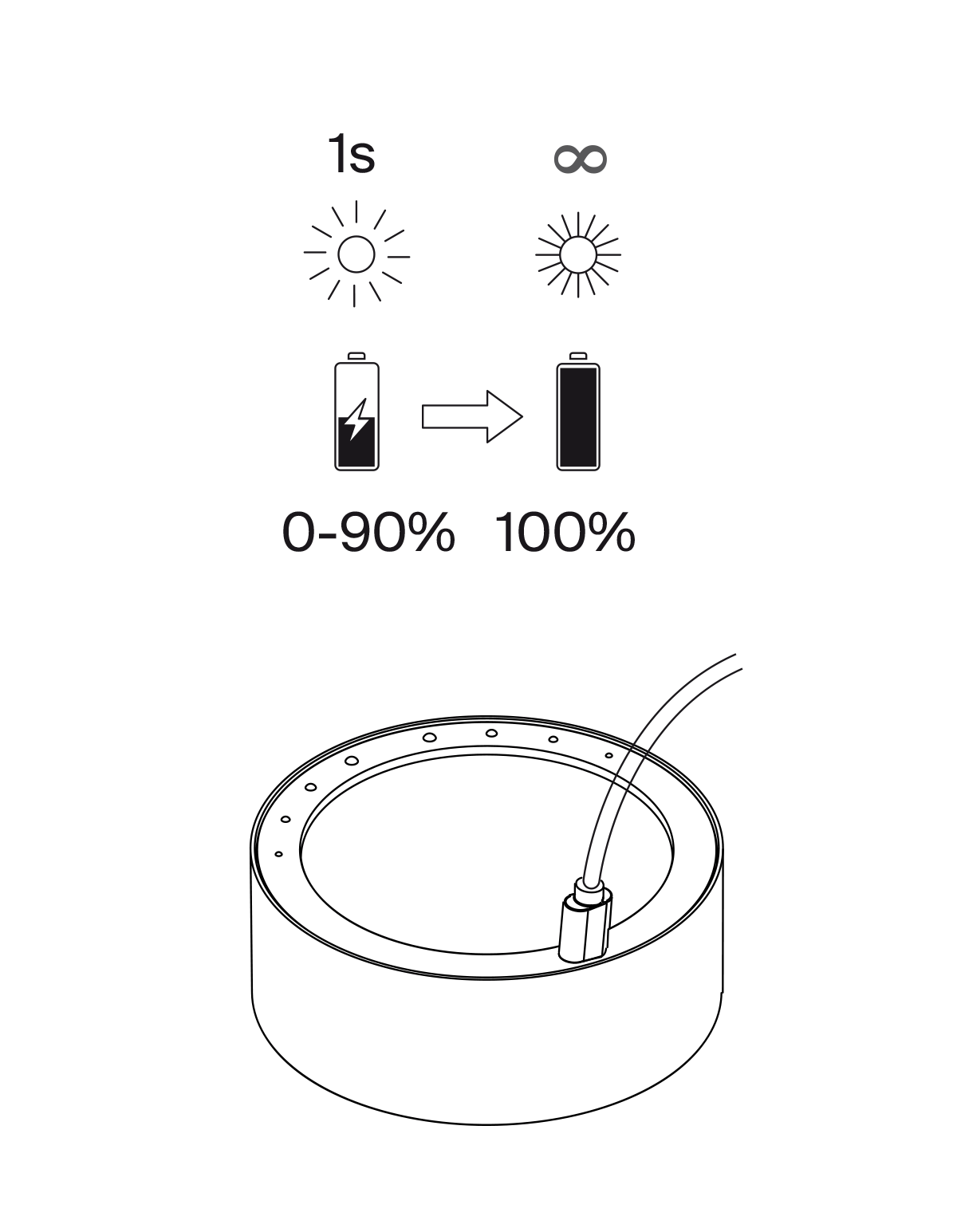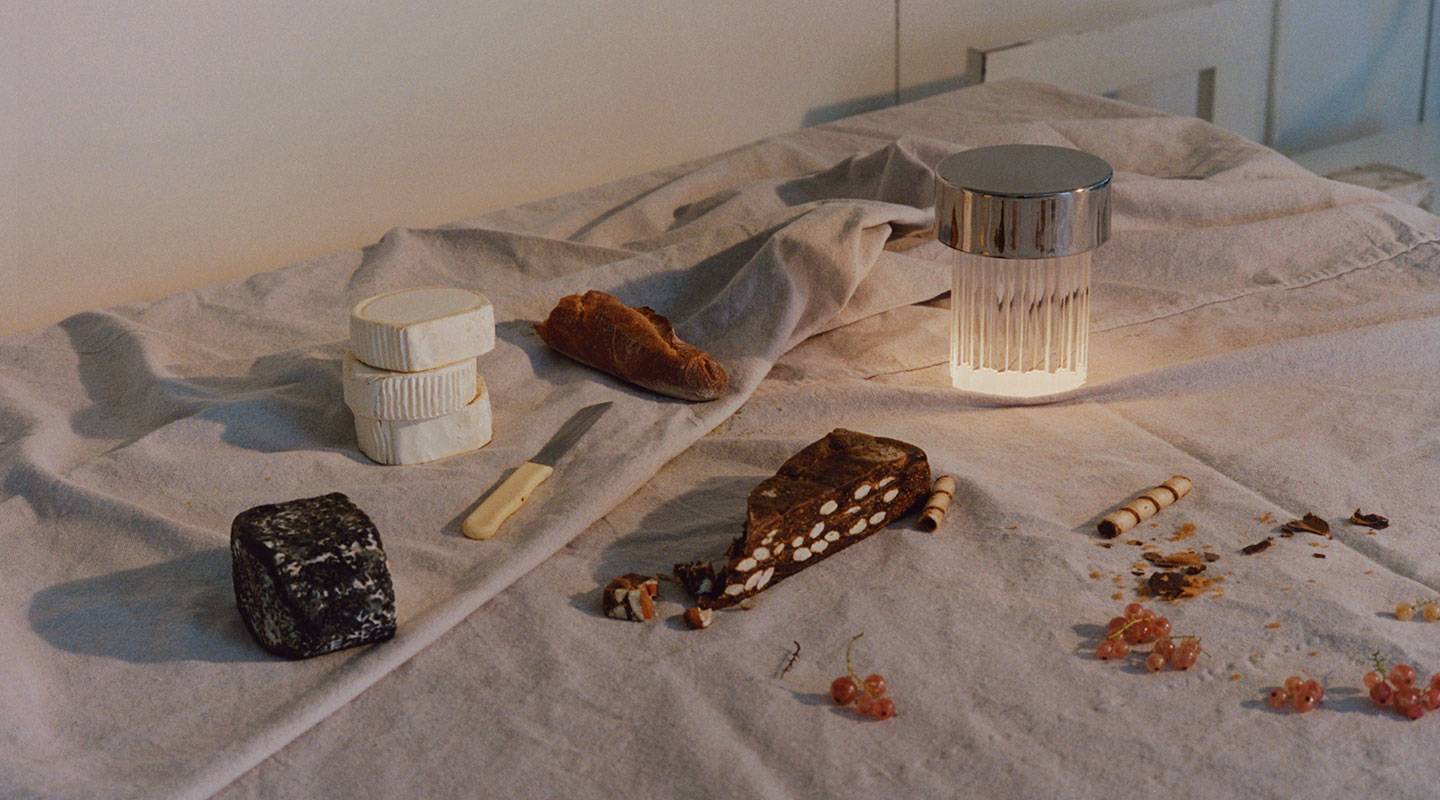 Last Order is a continuation of the table light that was originally designed for the new Four Seasons restaurant in New York City, which relocated and opened in 2018 with the interiors designed by São Paolo-based architect Isay
Weinfeld.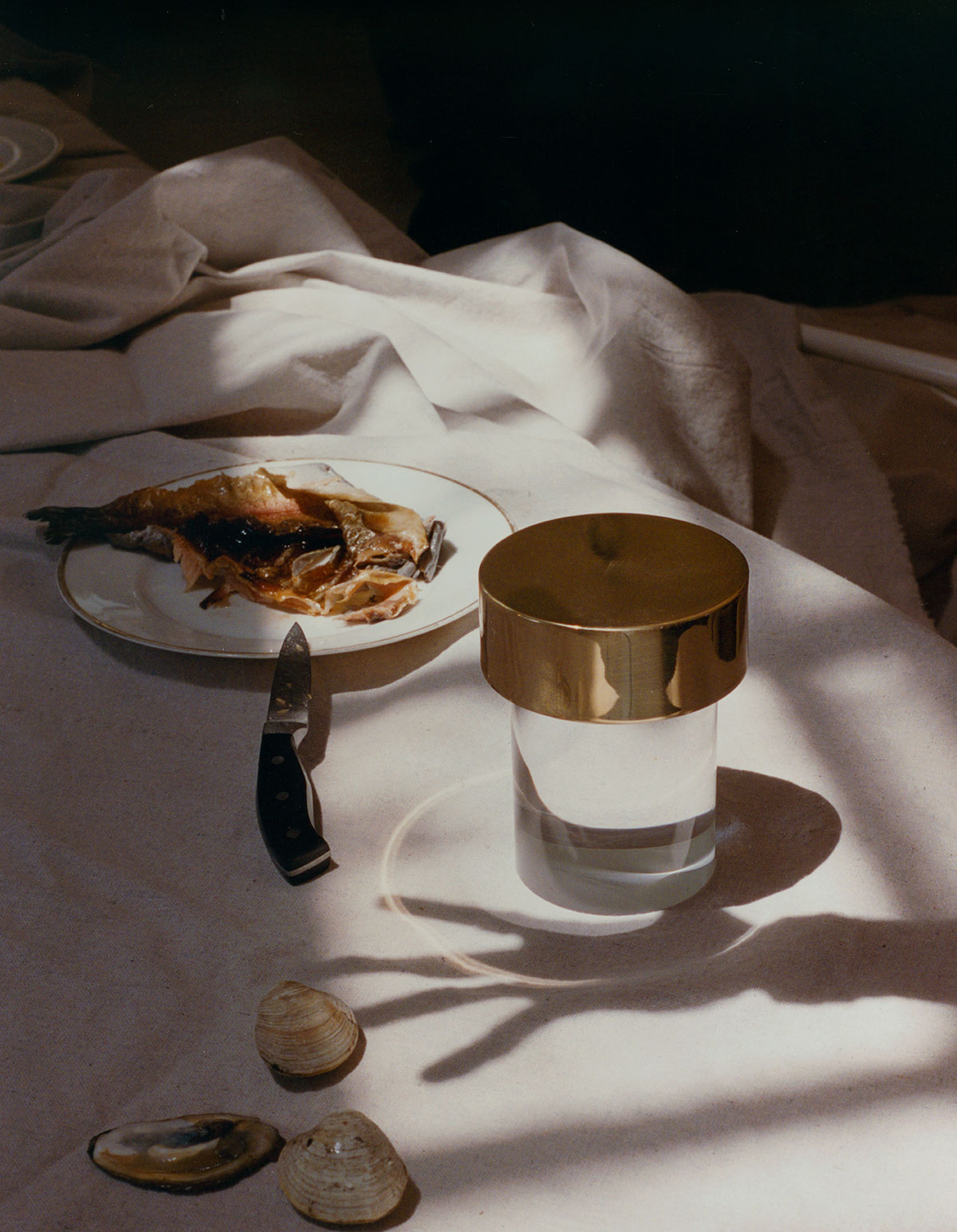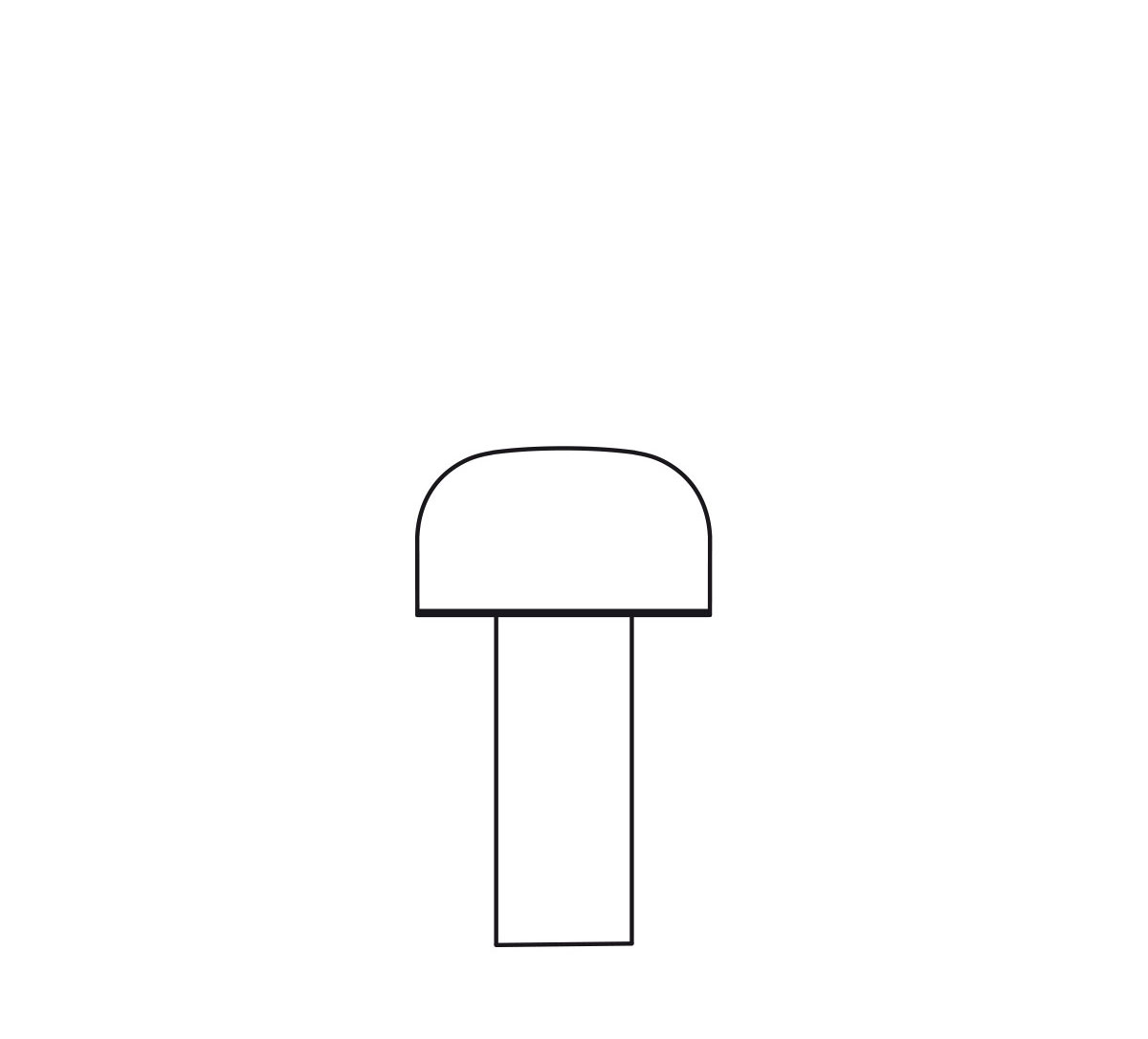 Bellhop
by Edward Barber & Jay Osgerby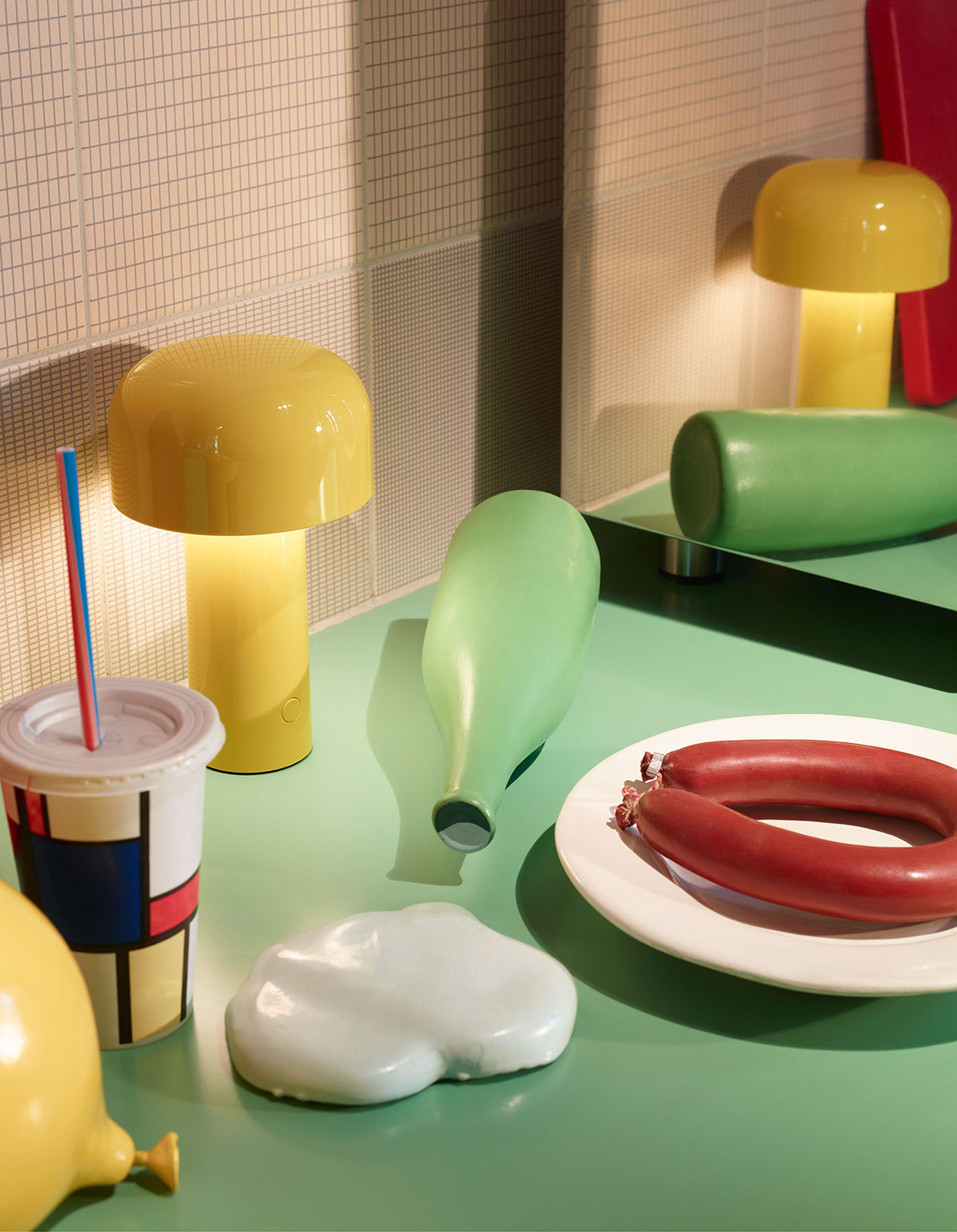 "The Bellhop began when we designed a table lamp
for the new London Design Museum. The table top
Bellhop gives the user ultimate flexibility as a portable
lamp. Bellhop casts an atmospheric pool of light and
the portable version is like a modern day candle."
– E. Barber & J. Osgerby