Kilt is comfortable and natural.
A successful combination of function and form
makes Kilt armchair unique and refined.

The taut rope embracing the teak becomes a naturally ergonomic seat
that makes moments spent in the open air even more enjoyable.
The noble texture of the wood and the rope, in colours inspired by nature,
become an inimitable design experience.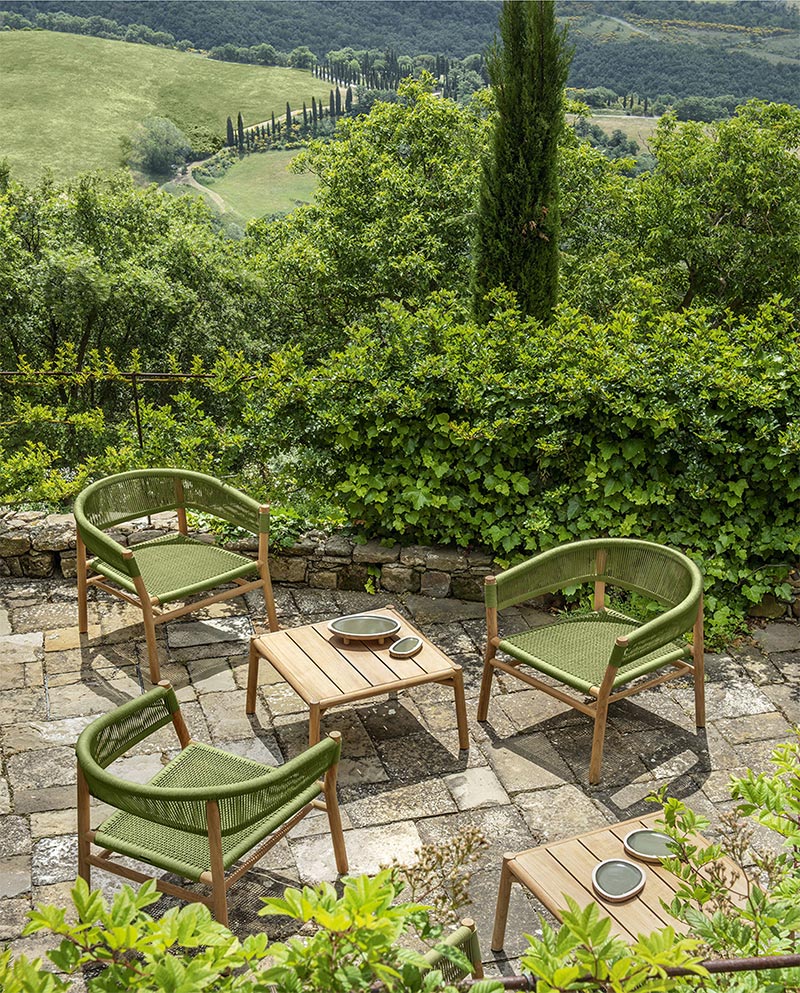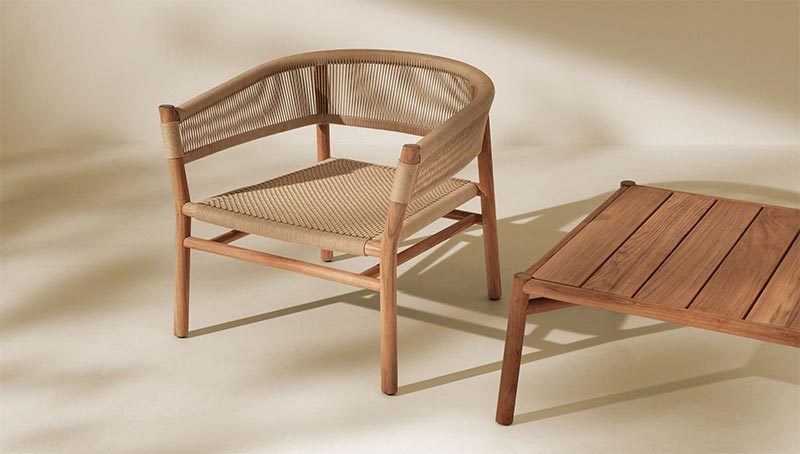 Texture, shapes and colours:
Kilt is perfect in any setting.
Clean-cut lines in FSC-certified teak for tables,
chairs and lounge sets with an eco-chic feel that are perfect anywhere.

The rope stretched taut across the seats creates solids and voids
that let the beauty of the vegetation filter through, in perfect harmony with nature.
Kilt is a collection that interplays and becomes one with its surroundings
thanks to its simple elegance.