The Nota set, a new casegoods collection, is joining the Pianca range of bedroom furniture.
The set consists of three pieces in various sizes: a chest of drawers, a dresser and a night stand,
available also in the new finishes of the Pianca range, Carbone and Ambra Larice.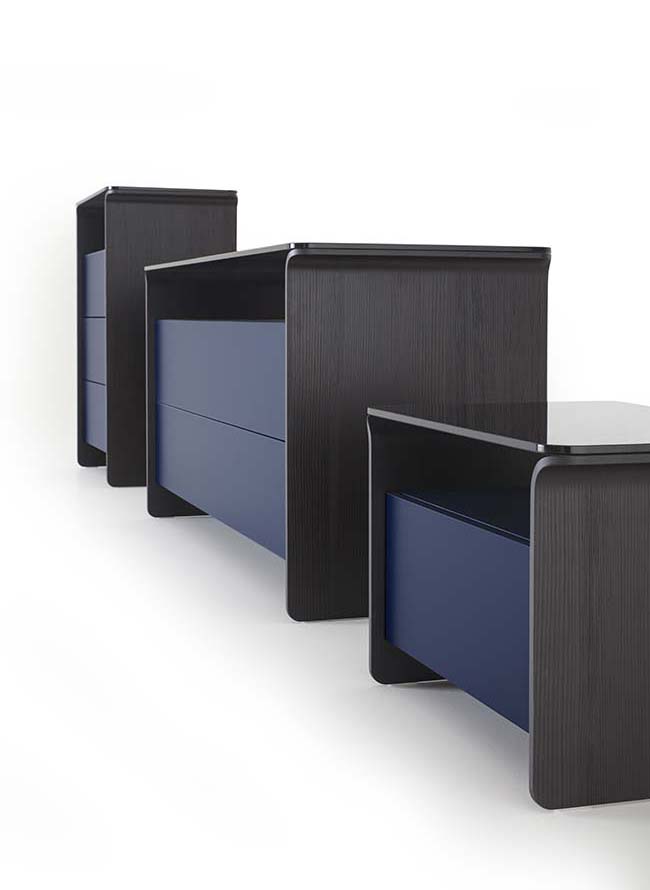 Philippe Tabet, designer of the collection, has created a design that captures the essence of functionality
and simplicity in his sensitive interpretation of the world of Pianca furniture,
accurately showcasing the company's expert craftsmanship as he always does.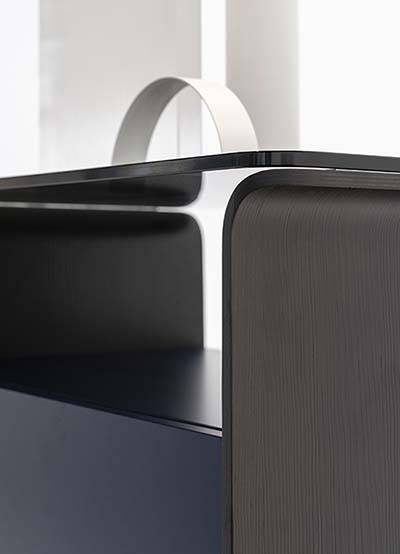 The transparent top was specifically chosen to create an easily-accessed open space,
whose contents are visible from above, as an added feature in alternative to the classic drawer.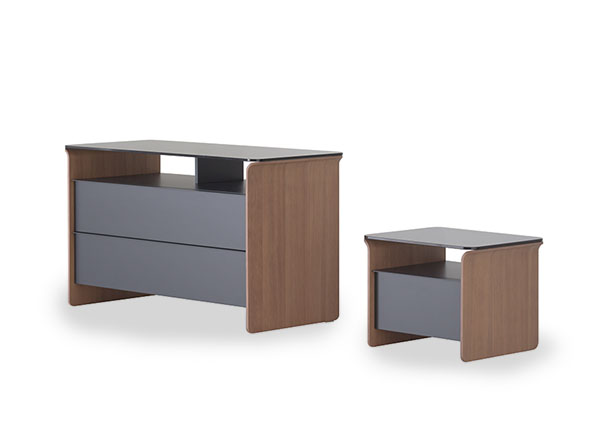 Nota dresser and night table with handles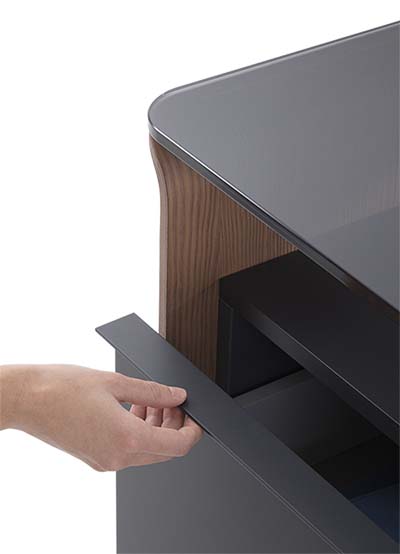 The wooden side panels flow vertically upwards to reach the glass top. At this point they curve gently outwards,
breaking the stark line of the designand producing a rather original effect.
As Tabet says, the "The light-looking glass appears to bend the sides,
creating a sort of cognitive paradox".