Domenica and Kyoto
The new bedroom set complements designed
by Simone Bonanni: objects with deep
emotional charge, capable of telling a story.
Domenica and Kyoto make their debut in the Milan showroom of Pianca &
Partners for the ORME exhibition, a solo show of work by Simone Bonanni, the
Friulian designer based in Milan who collaborates with brands like Alessi, Fiam, MDF
Italia and Moooi.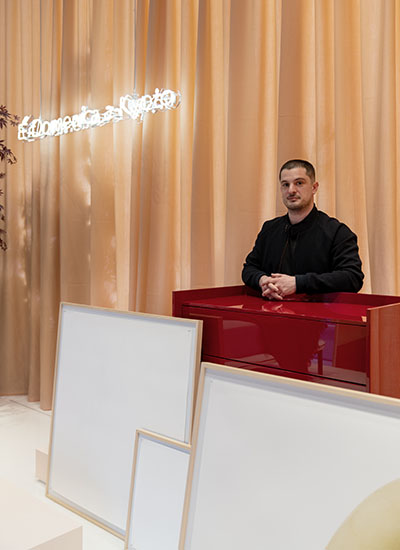 Simone Bonanni designer Pianca
The Domenica bed and Kyoto bedroom set are the two new designs created for
Pianca by Simone Bonanni, borne of a study that highlights the emotional charge
each object can transmit.
The Domenica bed invites you to relax in a solid embrace: one single continuous
line draws a delicate, organic silhouette. The exposed zip, sometimes contrasting,
sometimes camouflaged, is a key feature of the bed profile.
The Kyoto bedroom set complements, combining surface textures and geometric
shapes, enclose the drawers and top within a more pronounced, deeper outer frame,
creating a discreet, elegant niche.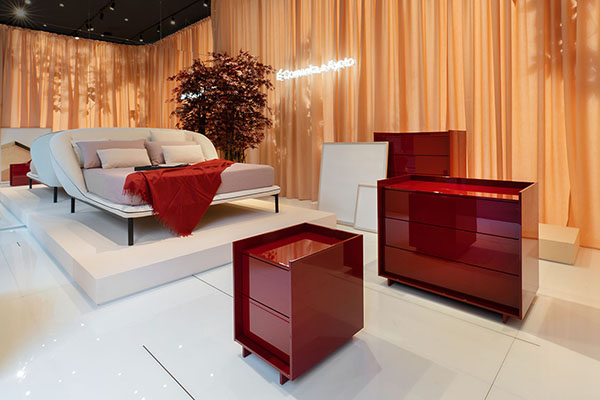 Domenica bed and Kyoto nightset designed by Simone Bonanni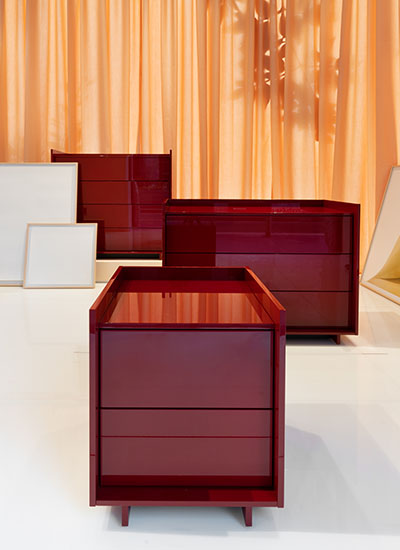 Kyoto bedroom set designed by Simone Bonanni
Curated by architect Massimo De Conti, the exhibition is open to the public with free
entry from 18th May to 30th July and narrates Bonanni's work via 10 large-scale
illustrations, accompanied by objects, small prototypes and evocative texts. It's a
solo show that celebrates "form as activator of emotions" and inaugurates the new
Di/Segno exhibition format created by the Milan hub to showcase design, creativity
and the exchange between genres and art forms.