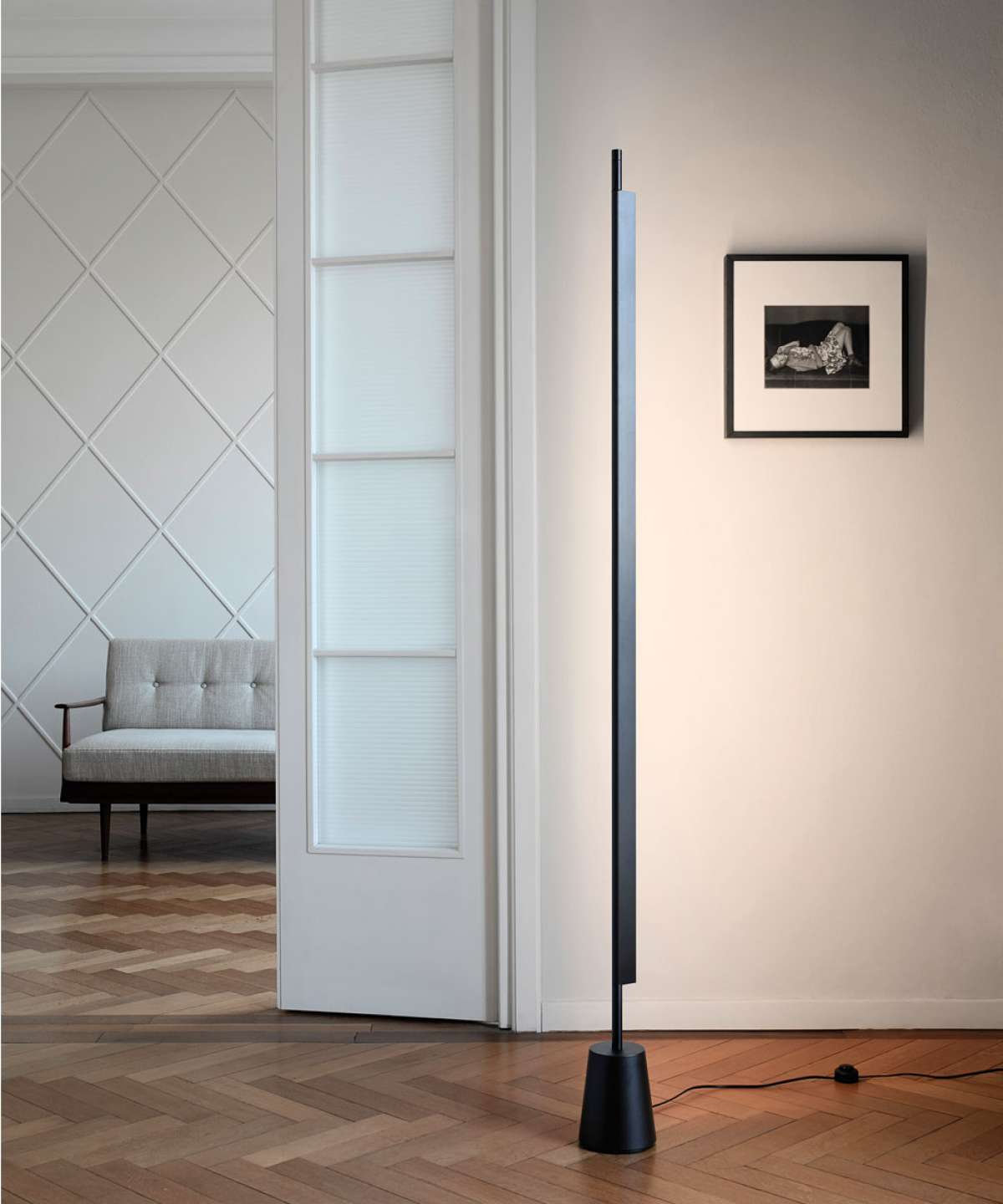 Compendium
The Compendium lamps, in the floor and suspension versions, stands out
for the evocative graphic-sculptural impact of the slim silhouette.
Essential, elegant lamps that spreads an ample quantity
of light on surfaces.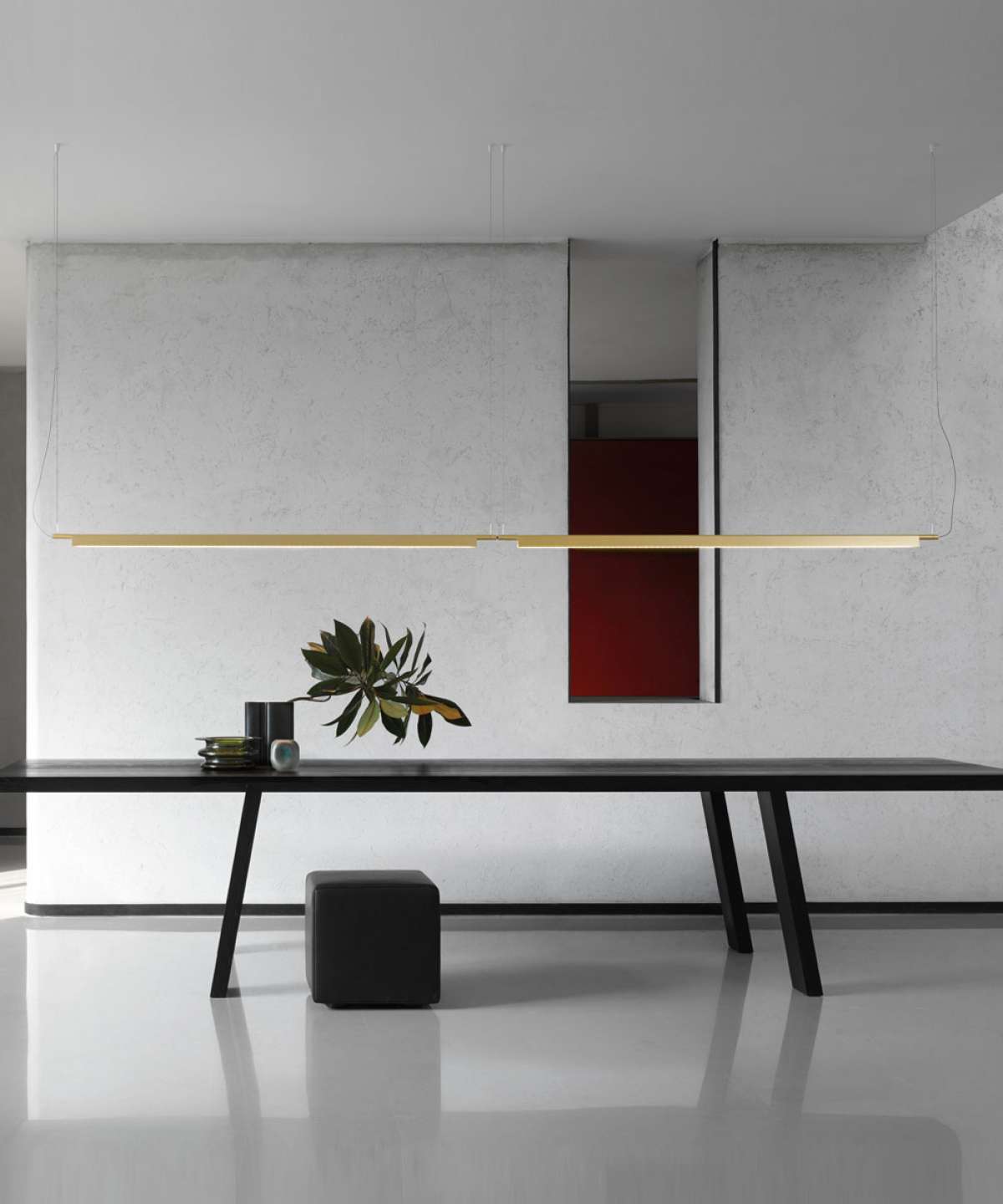 Linear and tee joints make multiple compositions mod possible.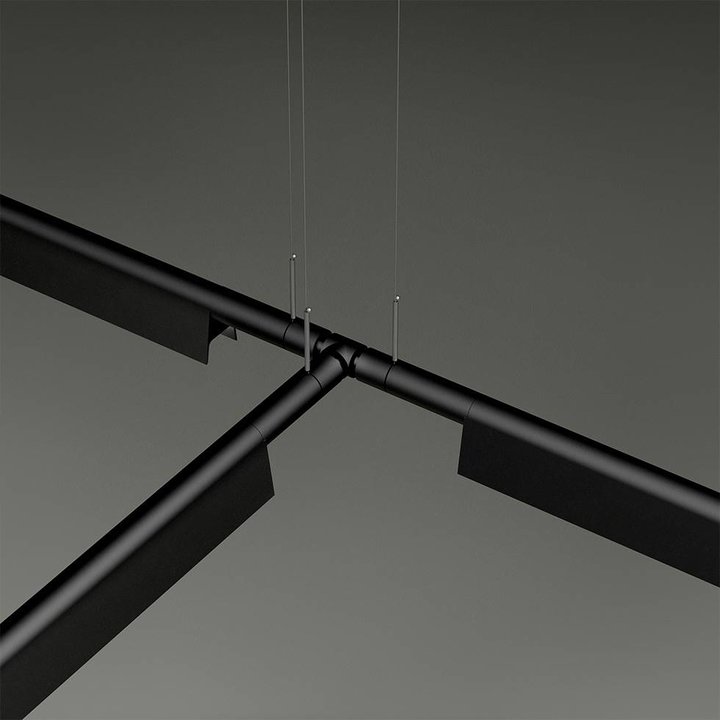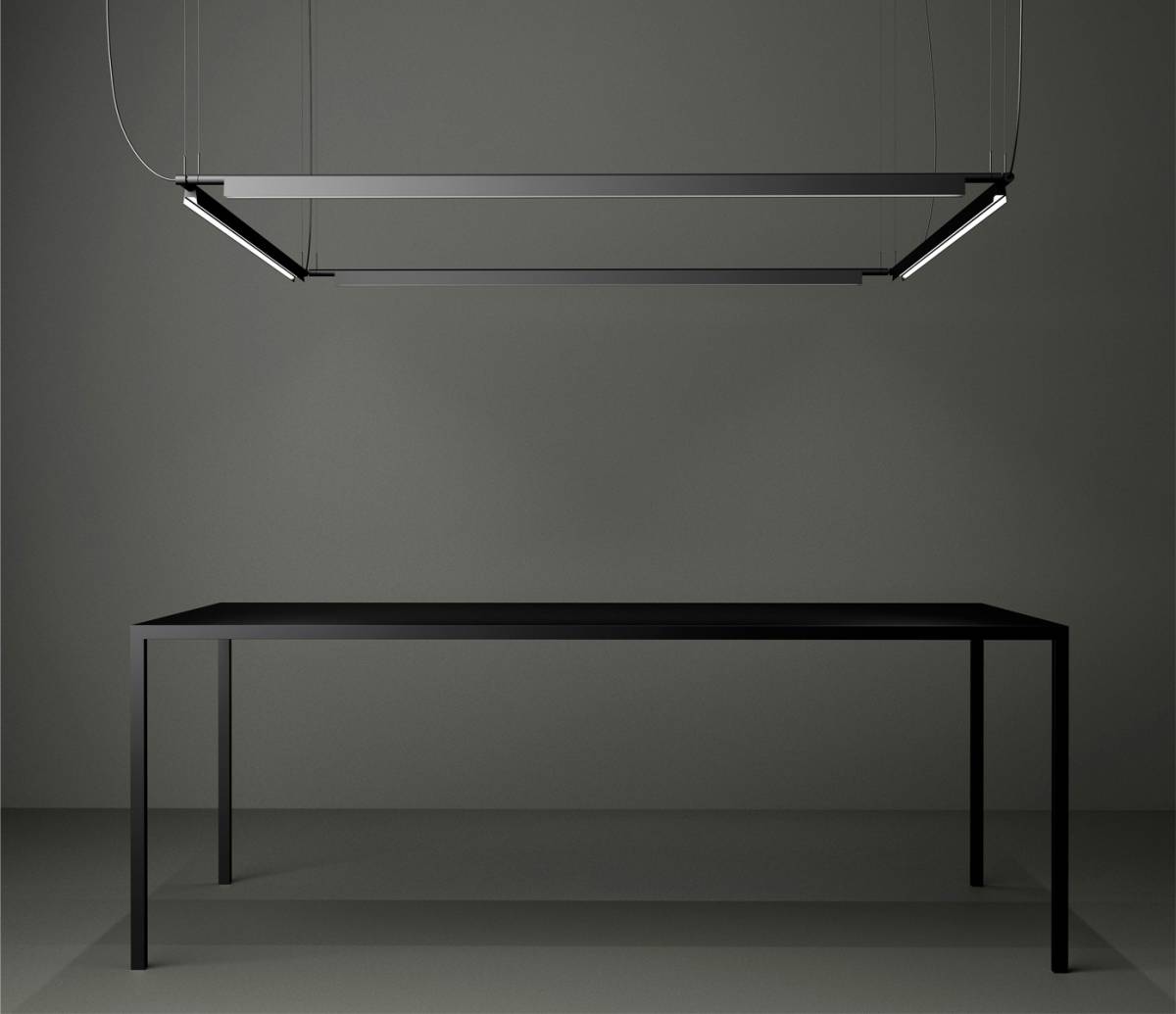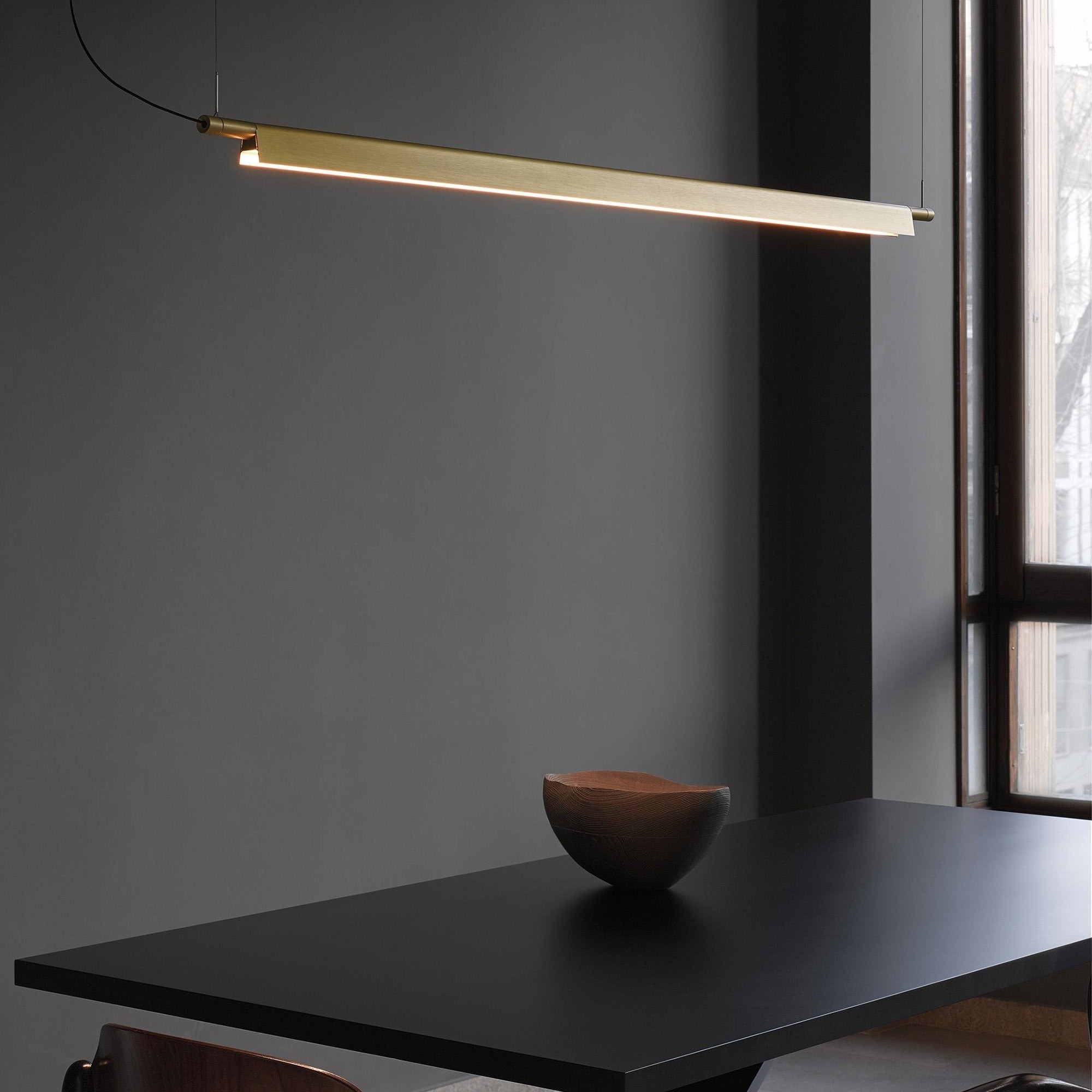 Compendium Circle
An extension of the Compendium family, Circle is a lamp with a
poetic nature and an essential design, whose lightness is sustained by LED technology,
installed to permit direct emission when pointed downward, or diffused light
when aimed upward. It is also possible to combine up to three rings of different
diameters to give rise to different configurations and luminous scenarios
of great visual impact.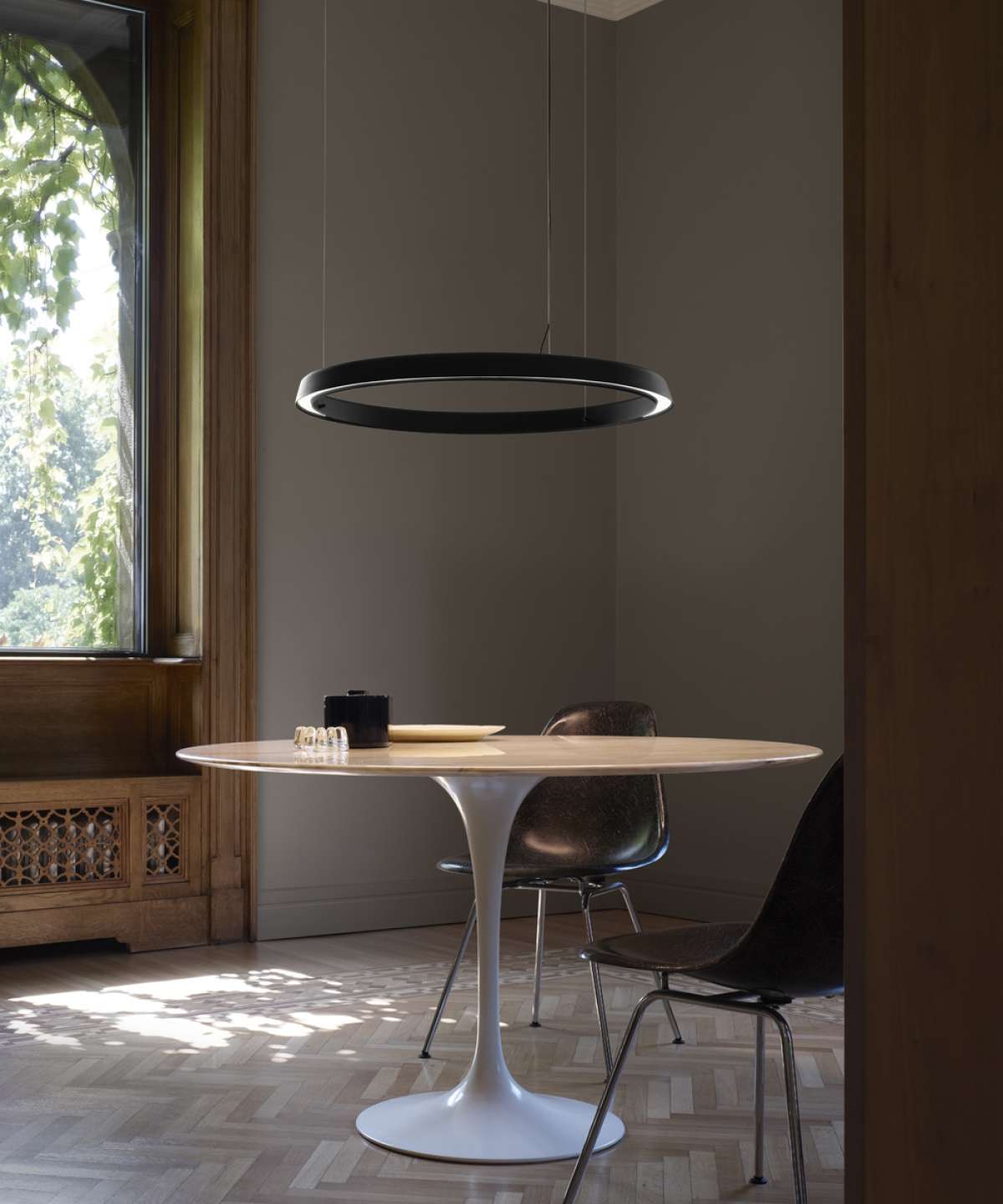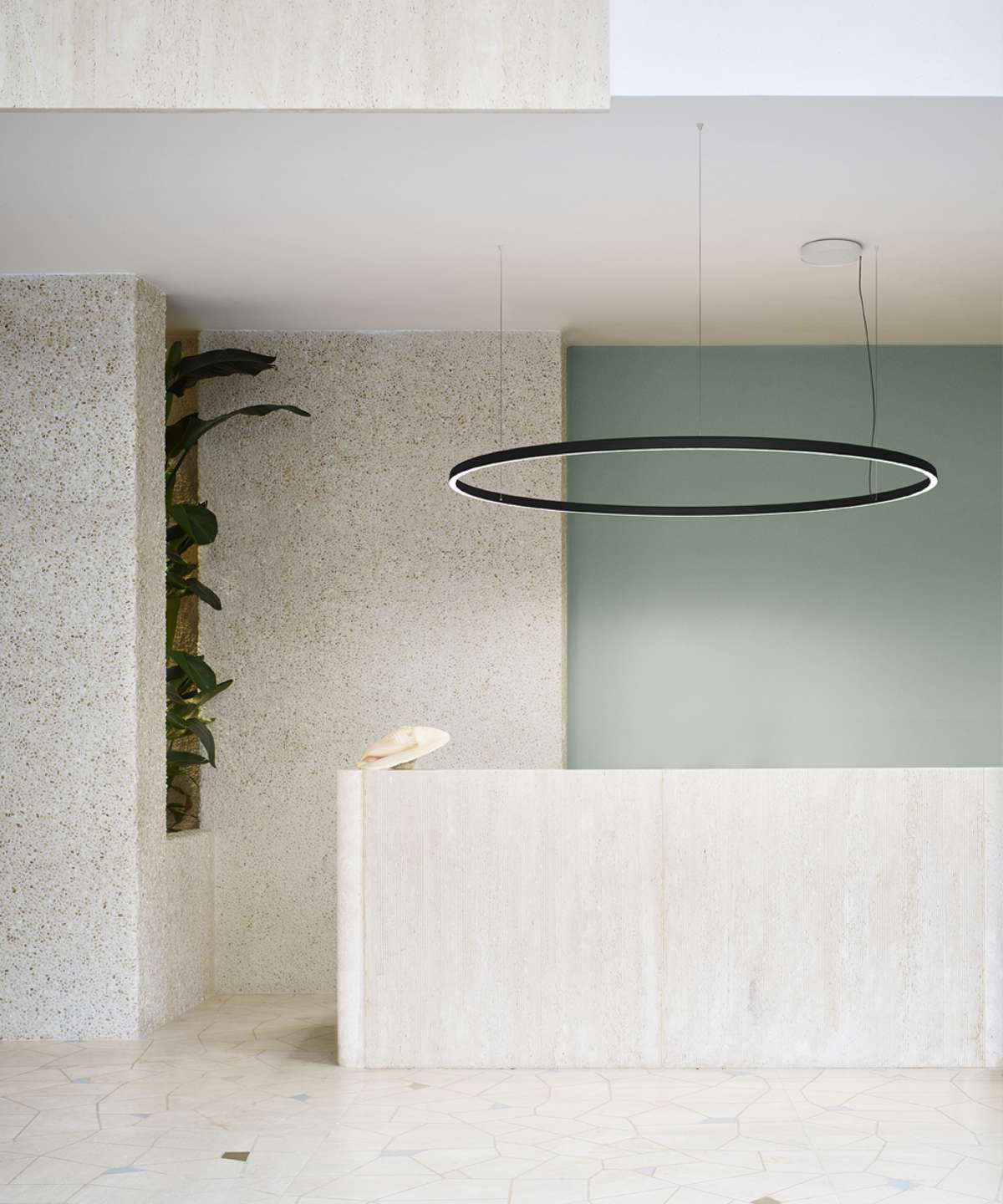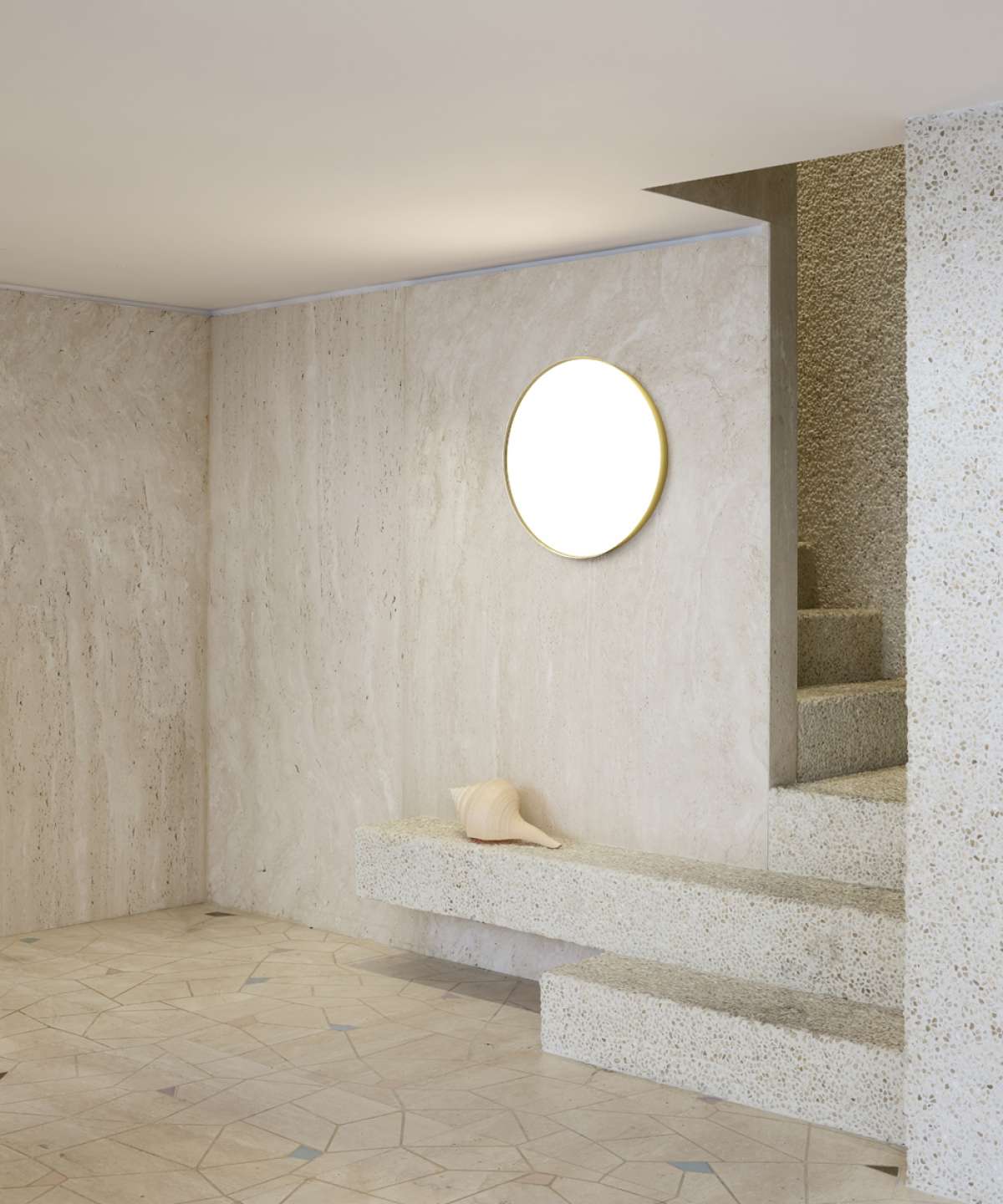 Compendium Plate
Compendium Plate is another extension now interpreted in the ceiling,
applique and suspension versions as well. The external profile in anodized
extruded aluminium conserves the slim original thickness, creating a surface almost
flush with the wall. In spite of its extremely slender design, Compendium Plate
provides extraordinary lighting efficiency combined with a
clean form and extreme elegance.