We explore design to improve the relationships
between people and the spaces they live in.
We'll tell you about this interesting project.

Four Seasons Hotels, Inc., which operates as Four Seasons Hotels and
Resorts, is a multinational corporation based in Canada, Toronto, active in
luxury hospitality. It runs over 100 hotels worldwide.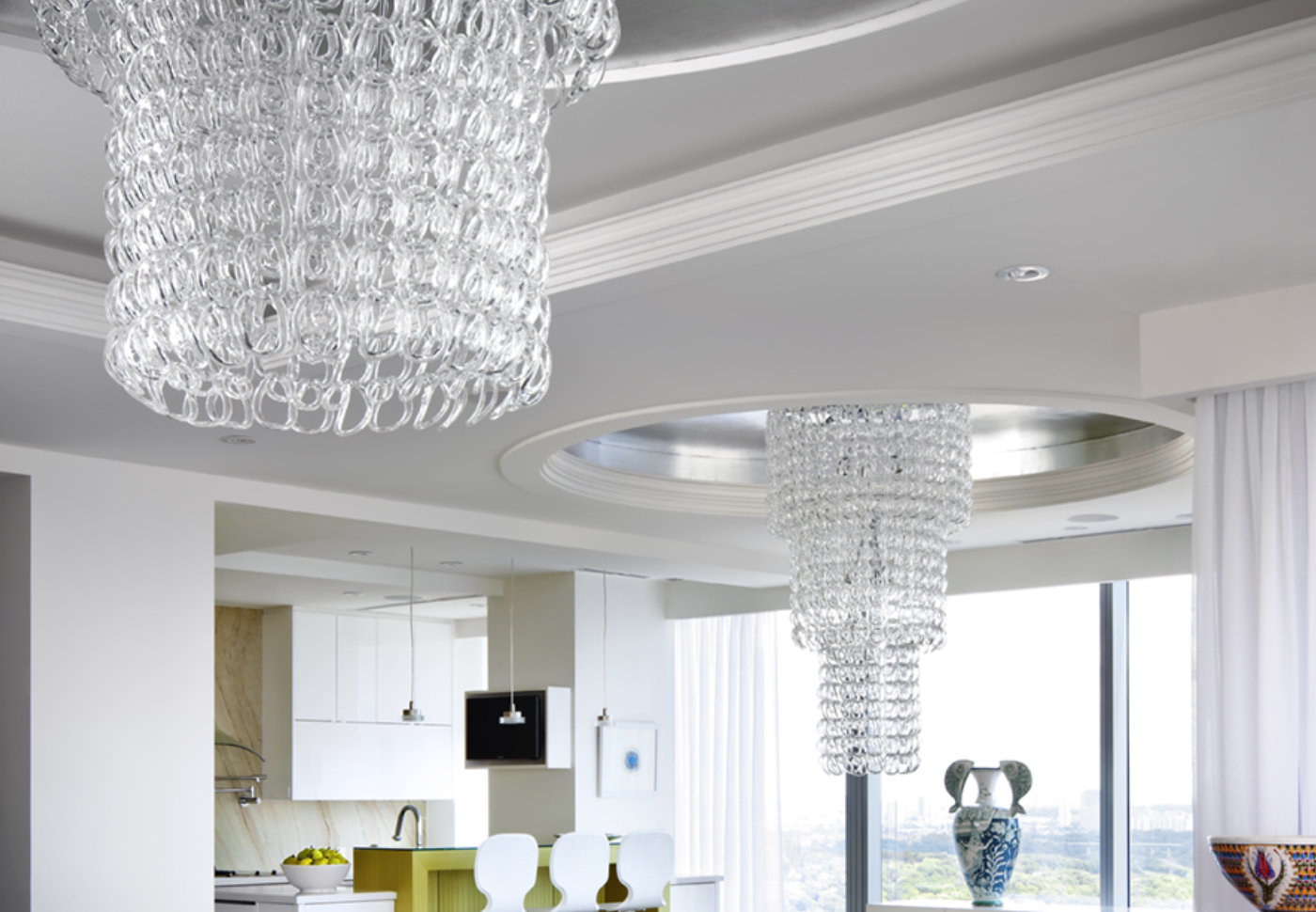 In October 2012, Four Seasons opened a new hotel in Toronto, with 259
rooms, located in the Yorkville district, designed by the international design
studio Yabu Pushelberg. The hotel, which includes a luxury restaurant led by
chef Daniel Boulud, is described by The Globe and Mail as "the rebirth of an
iconic Canadian brand in its hometown". The penthouse is bought by
entrepreneur Robert Österlund (founder of Xacti, LLC and Inbox.com) for over
$28 million, a record price in Canada.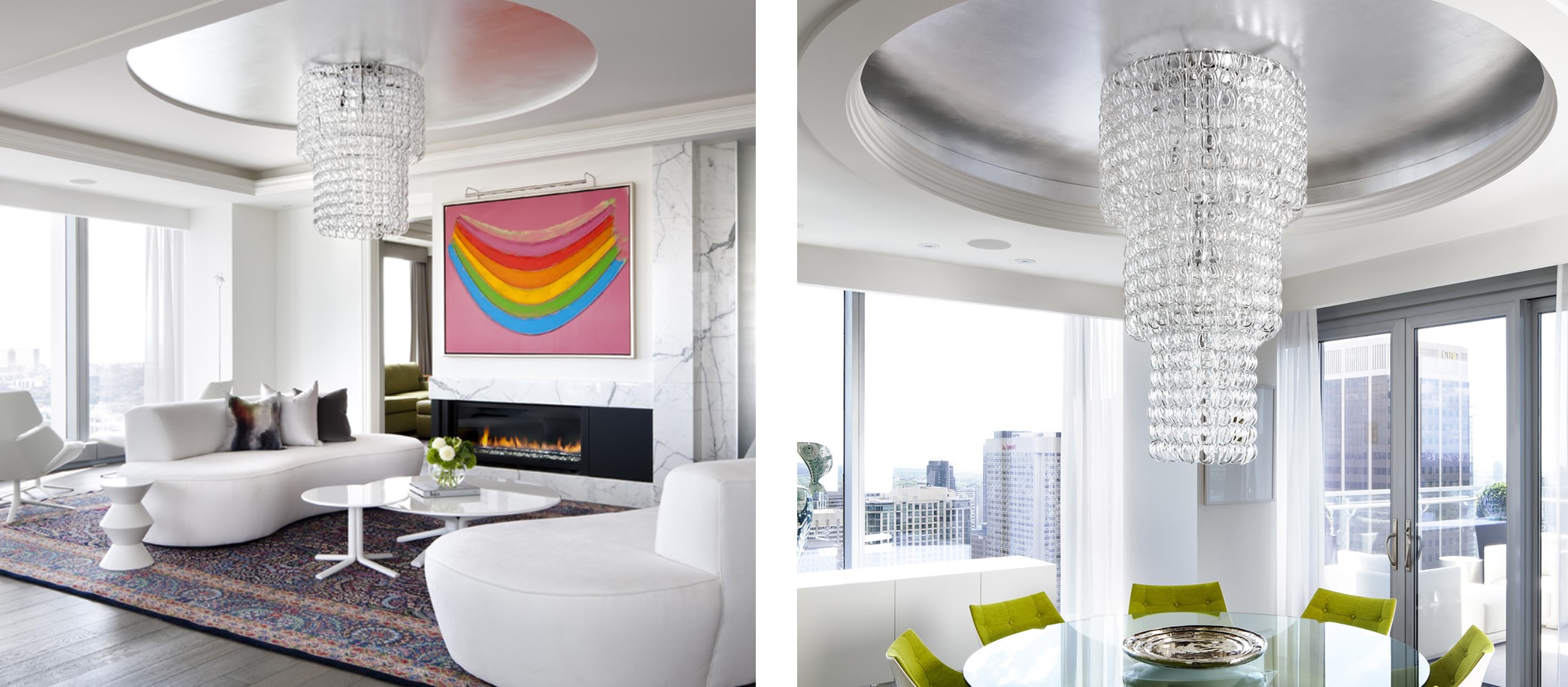 The Giogali collection by Vistosi, designed by master Angelo Mangiarotti,
finds space in the dining and living room in the ceiling version. In both imposing
installations multiple hooks elegantly distinguish the environment with modern
and essential features. The installation that illuminates the relaxation area is
formed by two circumferences of about 50 cm for an overall height of one meter.
The second is much more important in size: a circumference of one metre by
two and a half metres in height. Both are housed in a precious ceiling that recalls
the rounded shapes of cascades of pure crystal hooks.