We believe in the magical power of nature to reconcile with our soul, relaxing and letting us rediscover time. The green of the meadows and the crowns of the trees, the blue of the sky, the golden nuances of the sand, the pure white of the first snow, the intense blue of the sea when it gets dark.
Each landscape thrives on atmospheres capable of leaving a deep mark on the soul, taking us, even if only for a few moments, elsewhere.
Living in close contact with nature is a care for body and soul, which we encourage by designing welcoming and comfortable furnishings, on which to feel at ease and focus only on rest and well-being.
We also believe in the importance of keeping nature intact and pure, preserving it for future generations, so that everyone can fully enjoy its beauty and its beneficial effects.
The world of design is becoming increasingly aware and responsible on this front, adopting choices that move in the direction of sustainability both at the product level, like using recycled or recyclable materials, and at the process level, opting for low-impact solutions on the environment.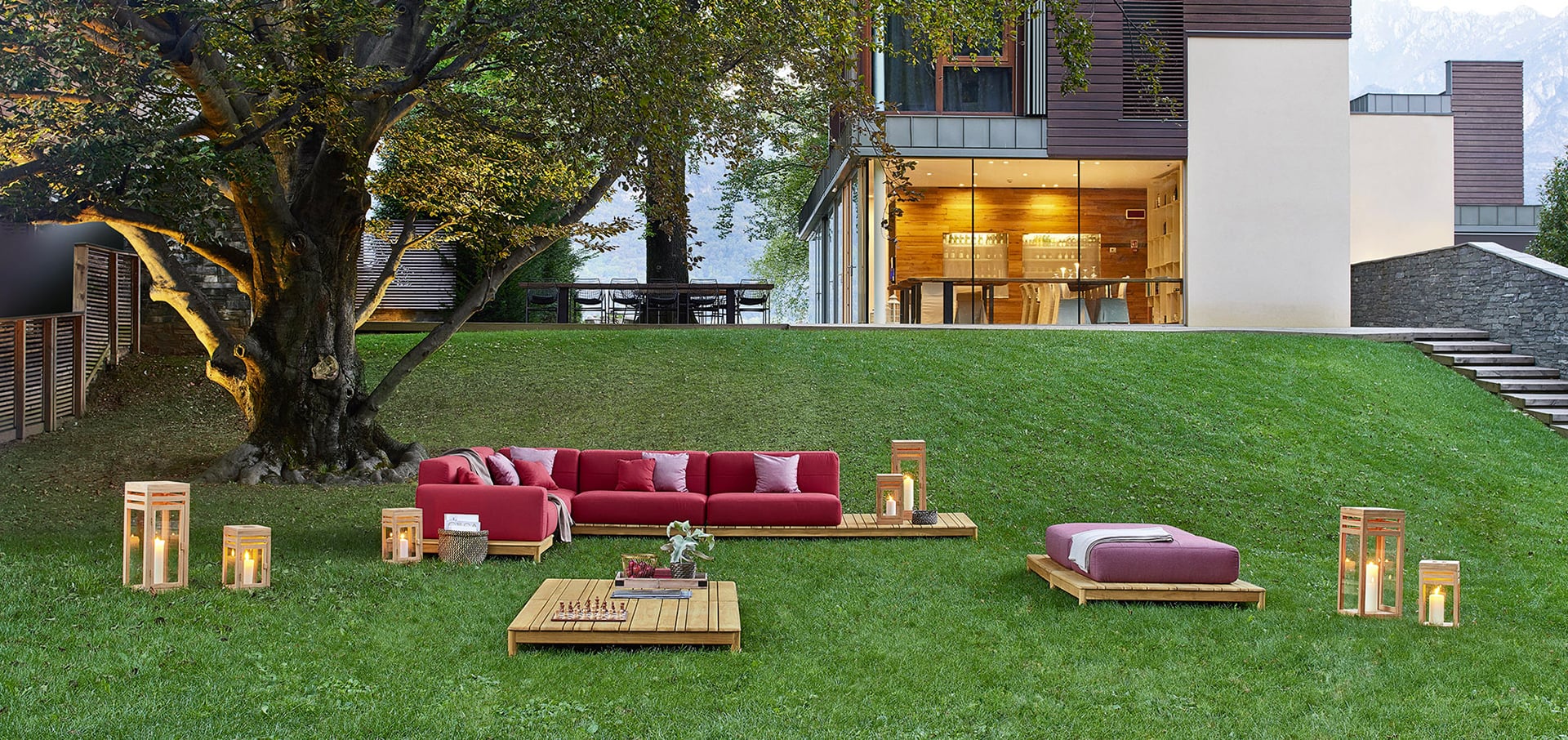 We want to be inspired by nature and its ability to regenerate, not generate waste and adapt to changes while maintaining the vital balance of the Planet, using infinitely recyclable materials such as aluminum, supplying ourselves with wood from certified plantations and designing high quality and highly resistant furnishings, made to last over time.
Design that looks to people's well-being must decide to take a path that always keeps an eye on the future in its daily work, to ensure a high quality of life even for those who will come after us. The horizon broadens to embrace a broad approach, which includes both environmental and social and economic issues.