Twisting, high-quality workmanship, makes CRICKET, an outdoor collection of armchairs,
dining armchairs, chairs, stools and flower pots, proposed with outstanding
craftsmanship and very natural features. The sophistication of the Scandinavian design
combines style and practicality. The lightness of the aluminum structures and the
strength of the rope parts make CRICKET an ideal choice also from the
point of view of functionality.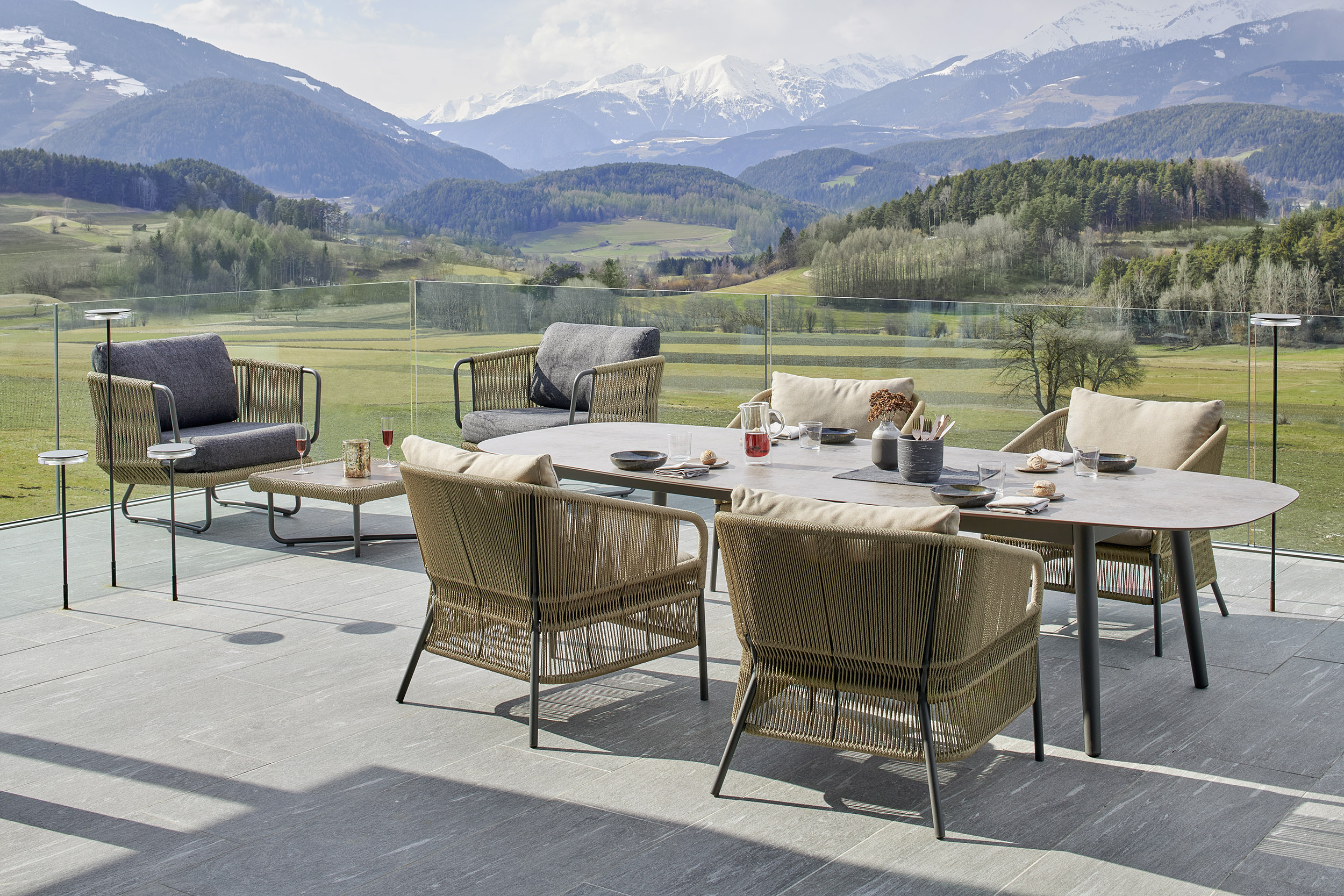 An elegant handmade rope weaving wraps the shell of the Cricket two-seater sofa,
an outdoor furniture proposal that is inspired by the colors and shapes of nature.
Spacious and comfortable, the two-seater Cricket sofa has a light aluminum structure
and soft cushions that make it particularly welcoming. Perfect for decorating the living
area of ​​an outdoor setting, both residential and contract, it is characterized by the
versatility of style and the ease with which it combines with the other furnishings of the
homonymous collection.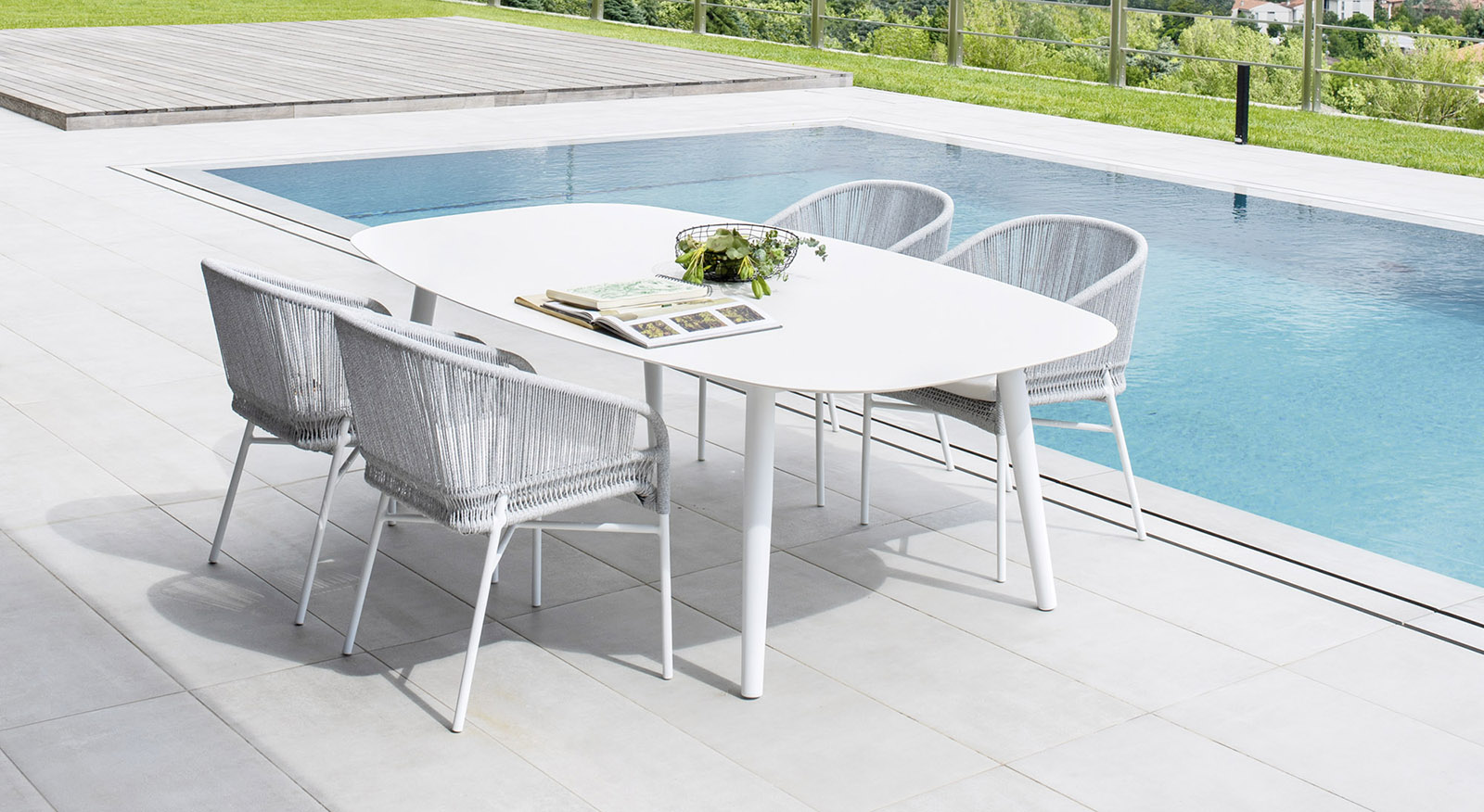 Cricket reinterprets the classic garden chair in a modern key. A play of weaving
articulates a sinuous aluminum structure that gives shape to the seat and back surfaces.
The nature-inspired colors make it the perfect chair for the outdoor dining area,
however, thanks to its refined style, it can also tastefully furnish indoor convivial spaces
such as bars, restaurants and breakfast rooms.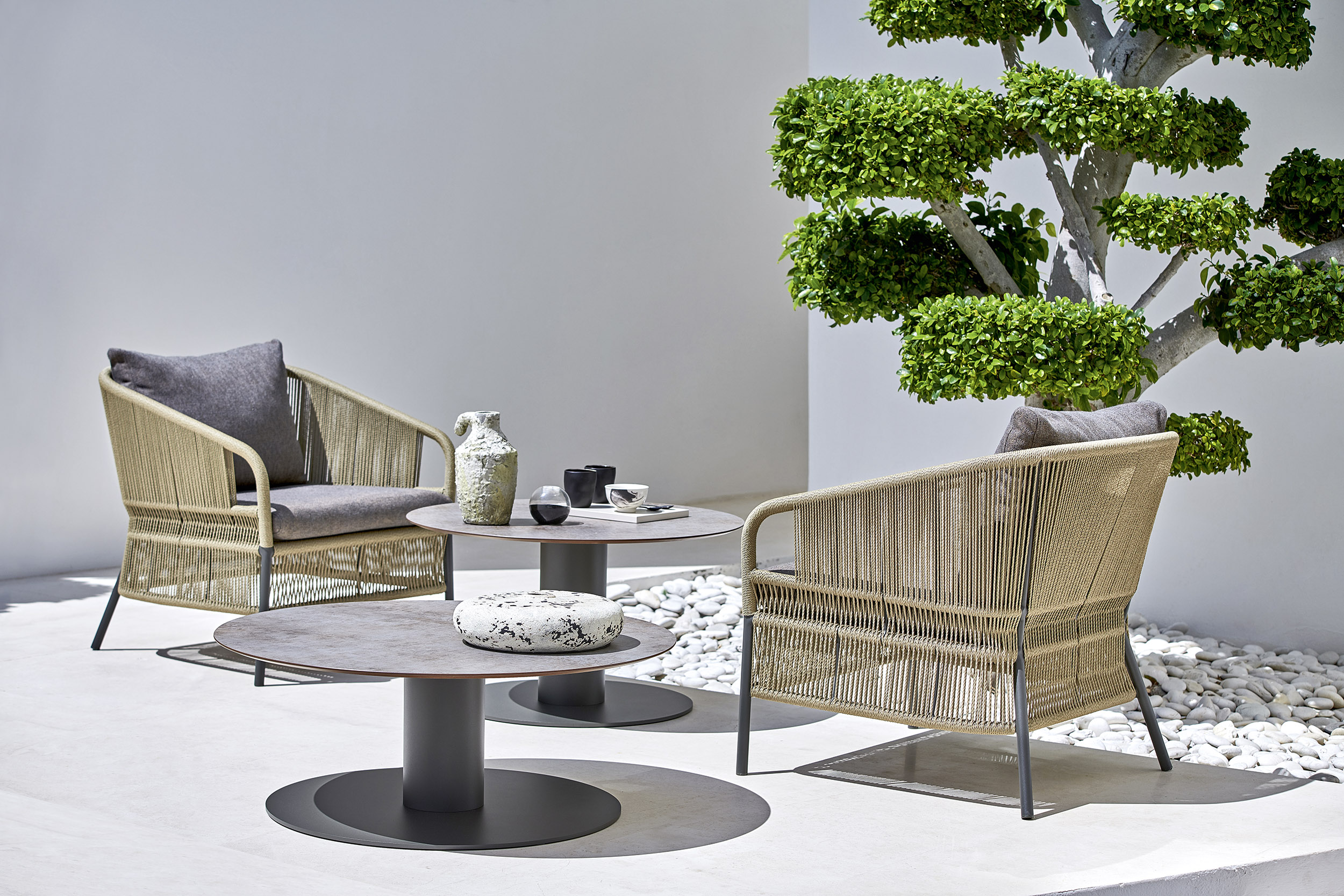 The lounge armchair of the Cricket collection stands out for the hand weaving of the
rope backrest. Its twisting is a precious element of craftsmanship, a refined detail that
enhances its shape and design.
A spacious cushion on the seat and a softer one on the back make this armchair
inviting, chosen by many architects and designers to furnish domestic and contract
outdoor environments.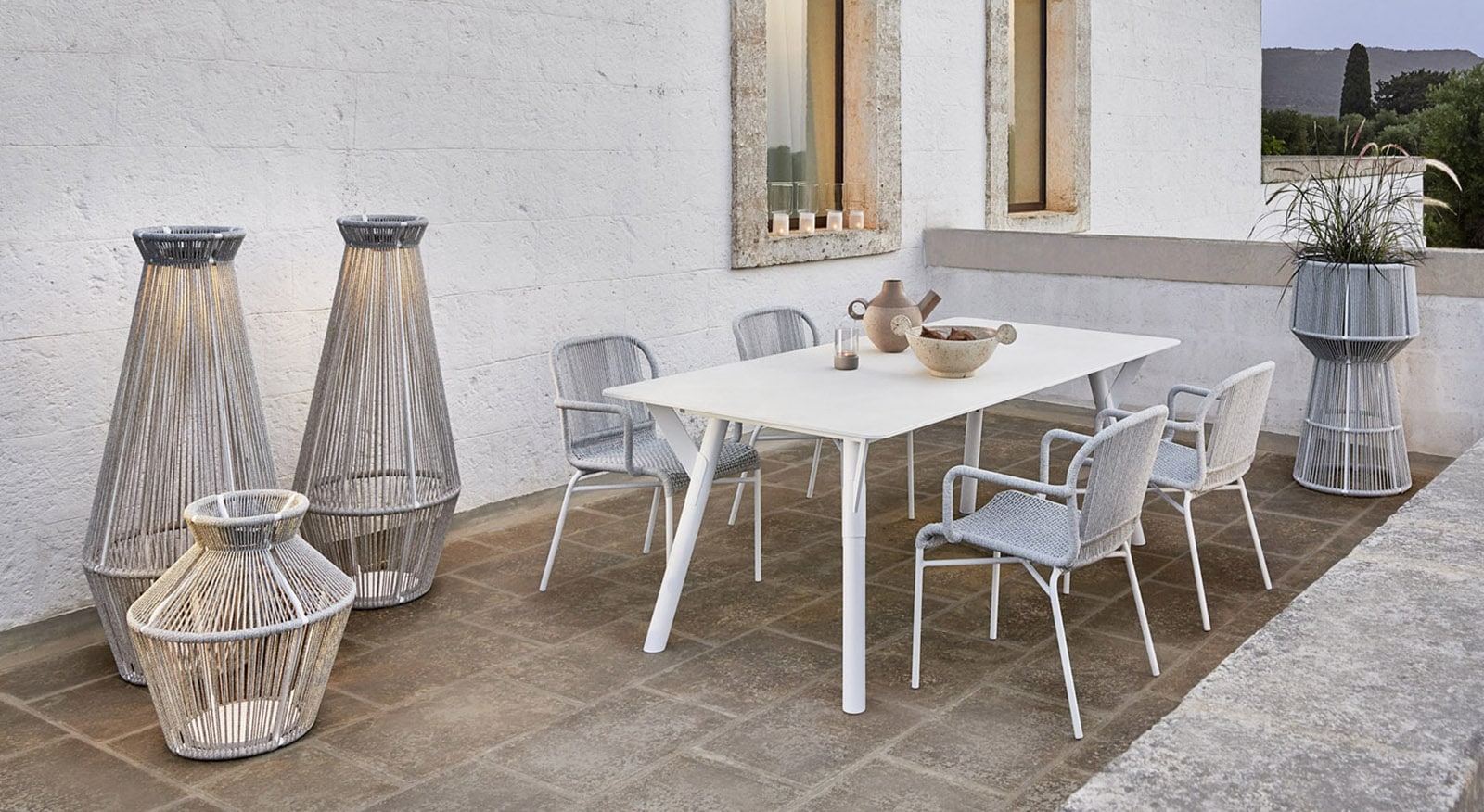 With its elegant essentiality, the Cricket flowerpot enhances the vertical design of the
handmade weave that runs through the entire aluminum structure that gives it shape.
The perfect complement to give a green touch to the outdoor area of a city bar, to
decorate the lounge area of a hotel or to enrich the outdoor lounge of the home
garden.