Coffee tables, armchairs, pouf and sofa carachterized by a full modularity, with a suppoering structure made of
okumè wood, upholstery in outdoor fabric and Dryfeel foam for outdoor use: the BELT collection lacks nothing,
including original elegance, decidedly soft, expressed in the prevalence of sinuous forms.
Modular sofa
With the modules of the Belt modular sofa, the outdoor space becomes
comfortable and dynamic. By combining linear and curvilinear elements, infinite
compositions can be created, giving elegance and personality to gardens, terraces,
balconies, verandas, swimming pools and patios, both residential and contract. The
harmonious and essential design of the Belt sofas creates the perfect environment for
enjoying pleasant convivial moments in the open air.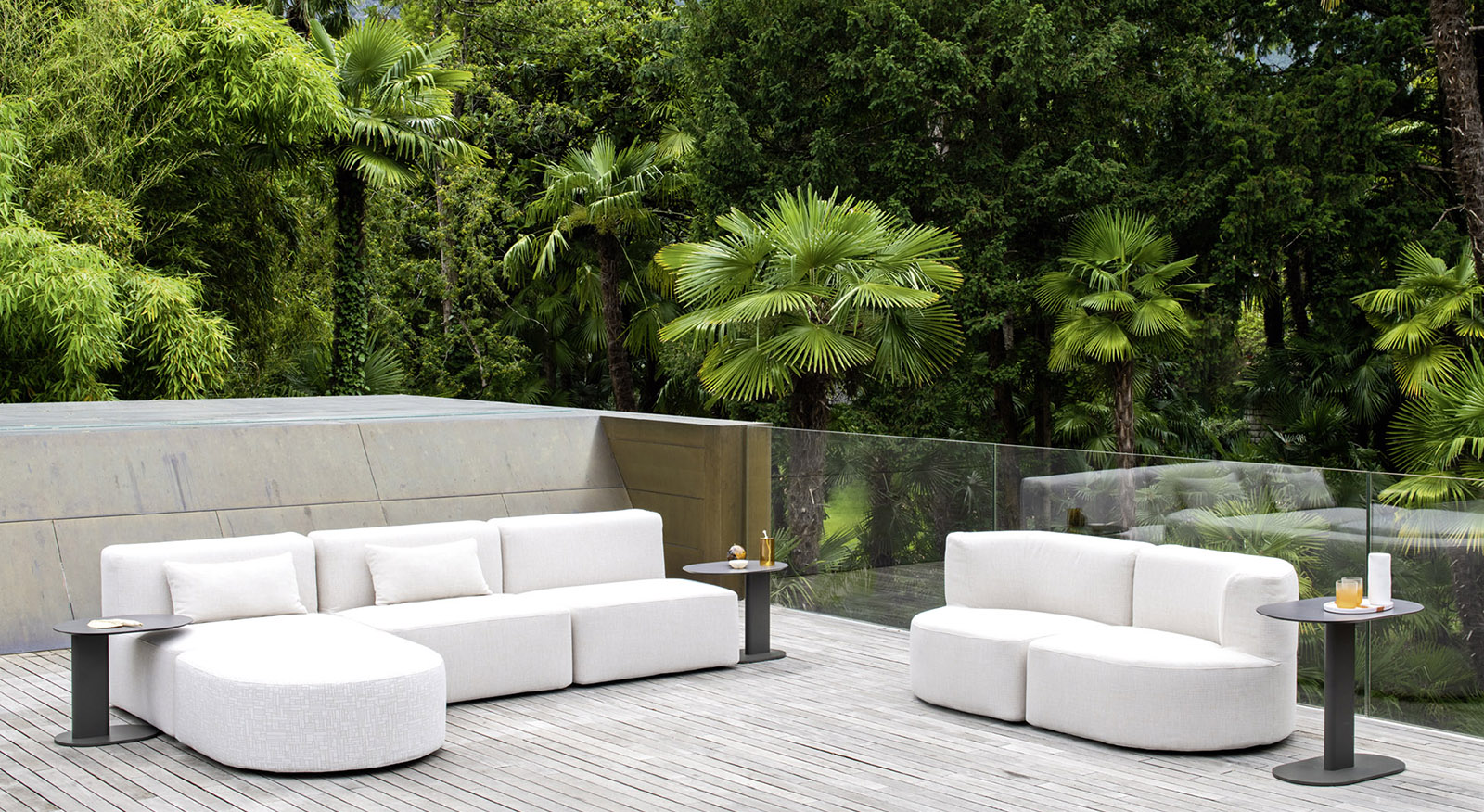 Daybed
Enveloping, comfortable and informal, Belt daybed is always the protagonist of any
outdoor space. Curved lines and rounded profiles give shape to this versatile piece of furniture,
where you can relax at any time of the day, sitting or lying down, alone or in good
company. Belt daybed a way to experience the outdoors in total relaxation, in your own
garden as well as in the lounge areas of the hospitality spaces.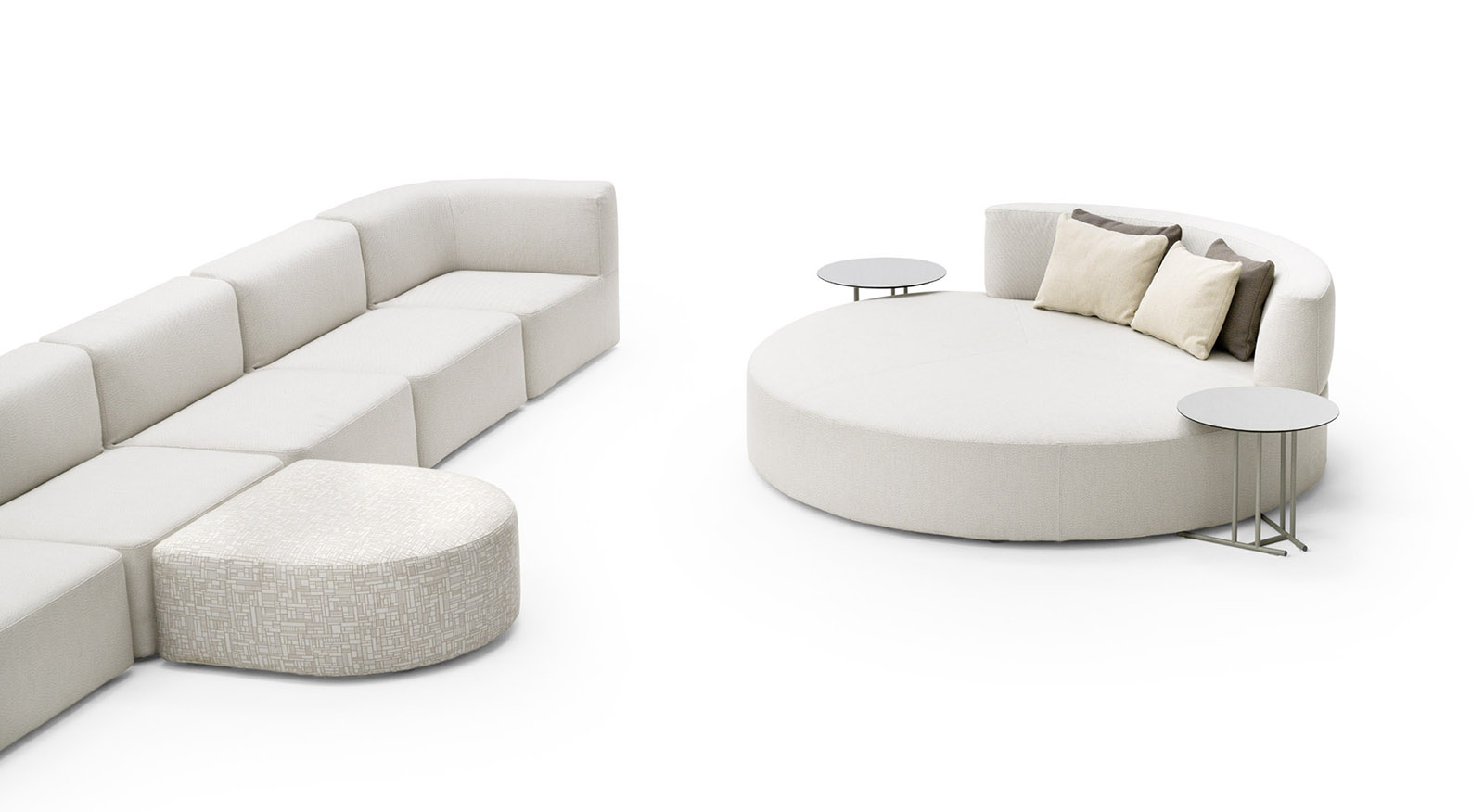 Armchair
Belt upholstered armchairs furnish outdoor spaces as islands of relaxation. Their
circular shape, the large seat and the soft back make it an item born for comfort.
Available in different sizes, from 90 or 135 cm in diameter, and with single-color or
two-color coverings, Belt armchairs create elegant compositions that invite conviviality.
Perfect for decorating hotels, shops, lounge bars, but also the terrace or the home garden.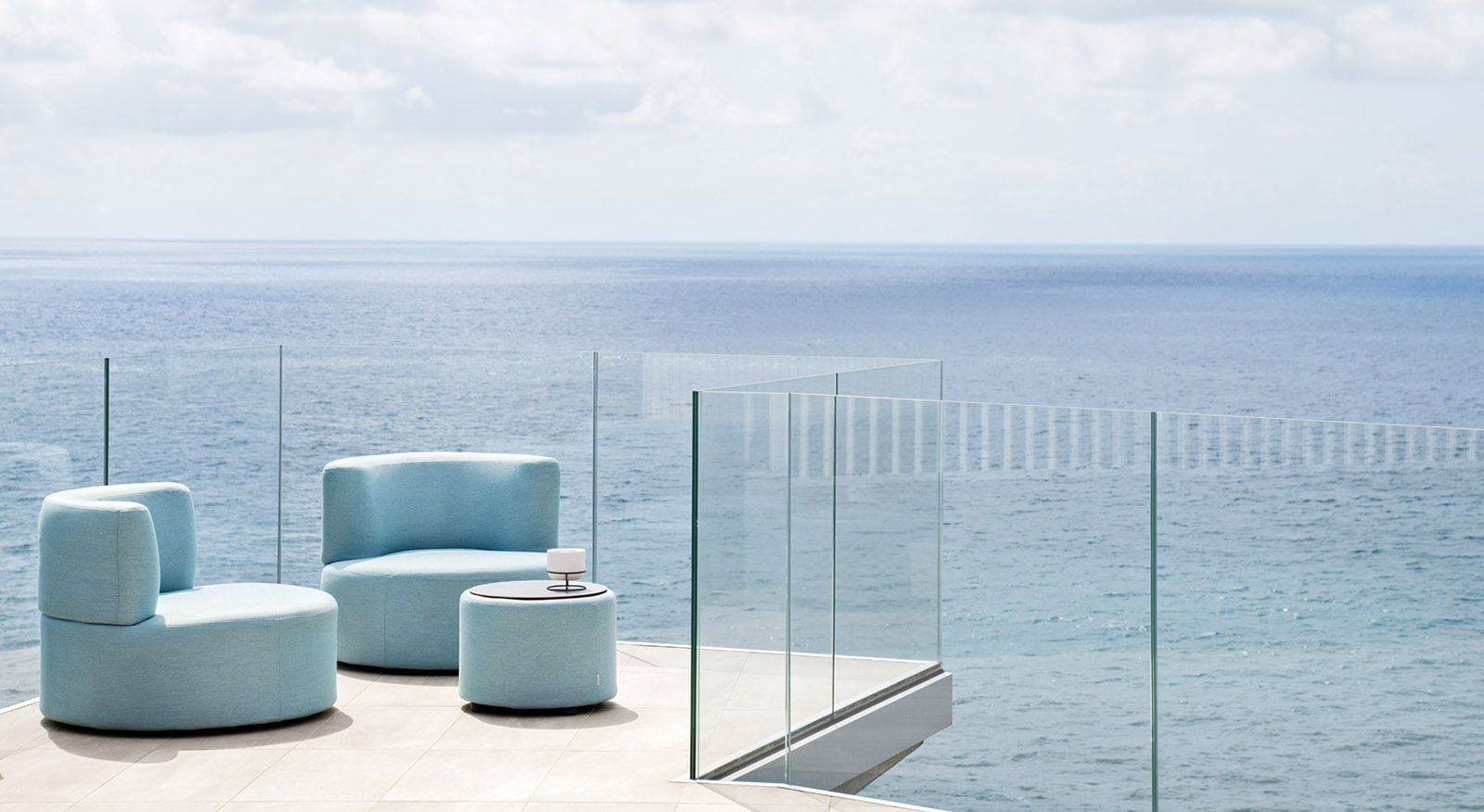 Coffee table
The Belt coffee table is a handy, adaptable and easy to move complement. The
asymmetrical design of the base allows the top to be superimposed on the seat of
the Belt and Bento modular sofas, to keep every object within reach.
Belt tables create fresh and playful compositions in the outdoor spaces they furnish,
becoming protagonists of terraces, gardens, verandas, swimming pools, both in
residential and contract settings.