The interior design studio Designwerk 13 has developed the renovation project of the Hotel am Zoo in Neunkircher (Germany). The structure has been completed renovated and enlarged with the connection of the nearby restaurant. The owners of the hotel wanted to draw inspiration from the nearby Neunkircher Zoo for the new theme of the hotel. The interior designers of Designwerk 13 followed the customers' suggested concept, taking full inspiration from the animal world.
The imprint given to the Hotel is visible as soon as you enter the reception. Here you can find a Dècora LED panel with a custom image of a peacock installed behind the counter and the "Livingstone" wallpaper framed like a painting on the opposite side. Other Tecnografica wallpapers are to be found in the common areas of the ground: "Pan" in the lounge and "Arcadia" in the breakfast room.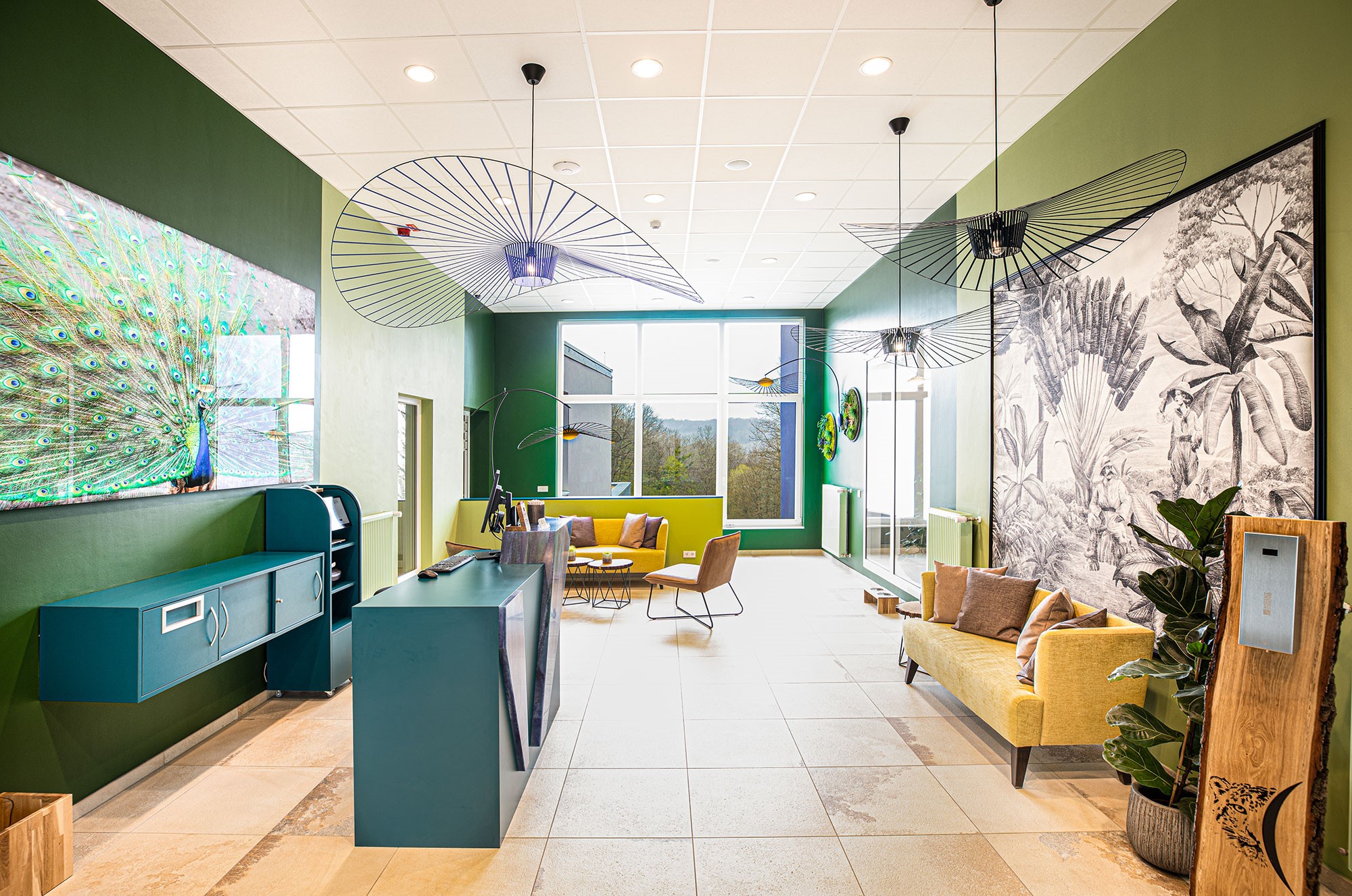 Designwerk 13 has divided the floors of the hotel according to the different habitats of the animal kingdom, taking care of every detail with themed furnishings and wallpapers. The basement is called the "Underwater World". The main colors and decorations recall the elements of the sea, such as the "Sealife" wallpaper by artist Feanne of the Art Collections. The first floor instead, is inspired by the "Jungle", with animal patterns and objects in the shape of parrots and monkeys. The wallpaper selected for this jungle themed floor is "Manaus".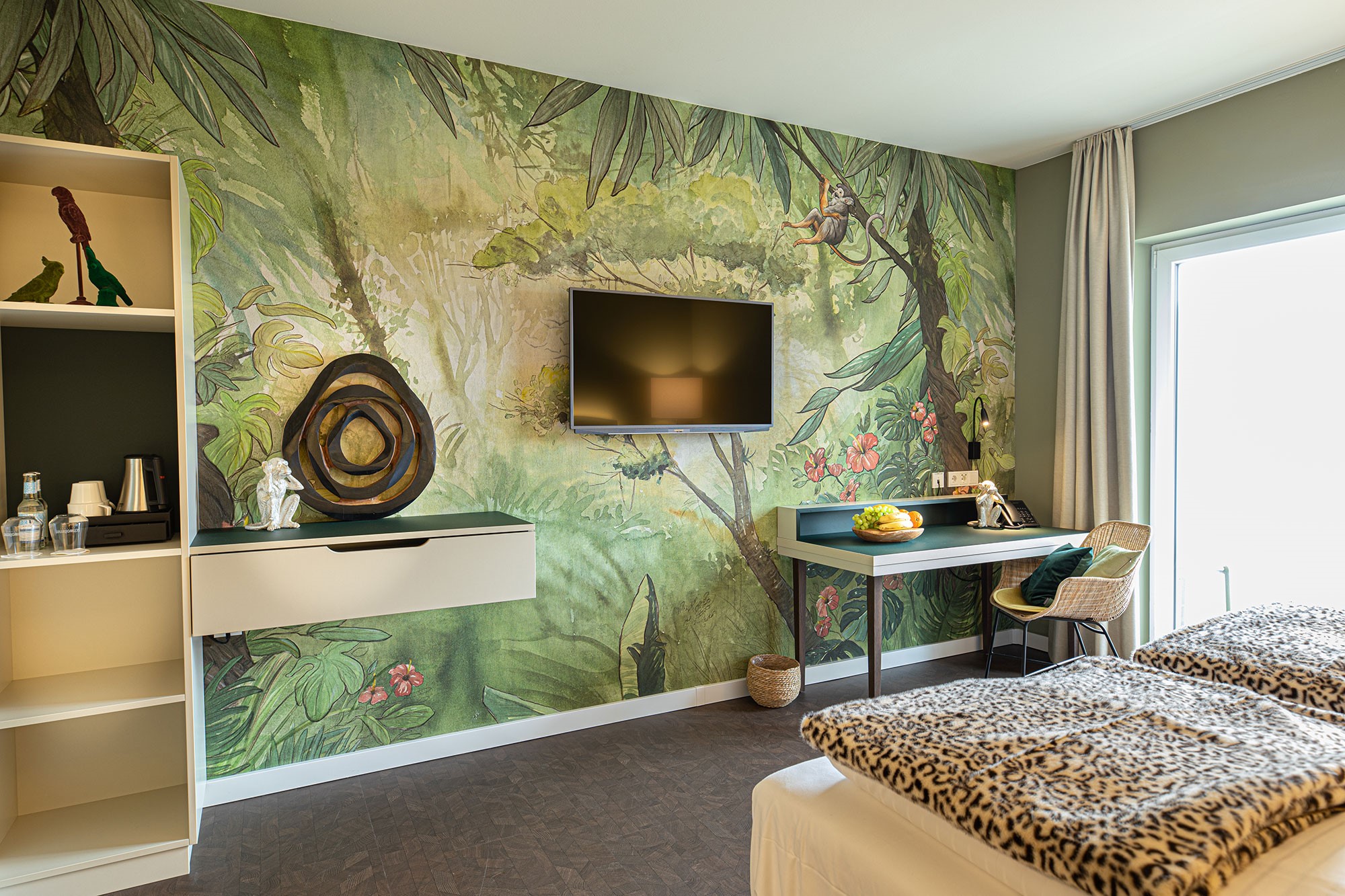 The concept chosen to furnish the rooms of the second floor is the "Savannah", with warm colors, ethnic style furnishings and "Savana" wallpaper, a customized design developed for this project by the Tecnografica designers. Last but not least, on the top floor, we find the wellness area of the Hotel and the rooms inspired by the world of birds.
The theme is recalled in the guest rooms by the customized wallpaper illustrating various exotic species, while "Waxwing" wallpaper has been selected for the wellness area. The motif of branches and birds of "Waxwing" delicately decorates the whole area, thus creating a "nest" in which you can relax.