The art of furnishing, the pleasure of living.
styl'editions is pleased to present the new 2022 collection. A multitude of graphics that give vibrant balance to the living space. styl'editions range of wallcovering products includes wallpaper, ceramic tiles and acoustic panels. A new way of interpreting comfort, hospitality and functionality in living spaces.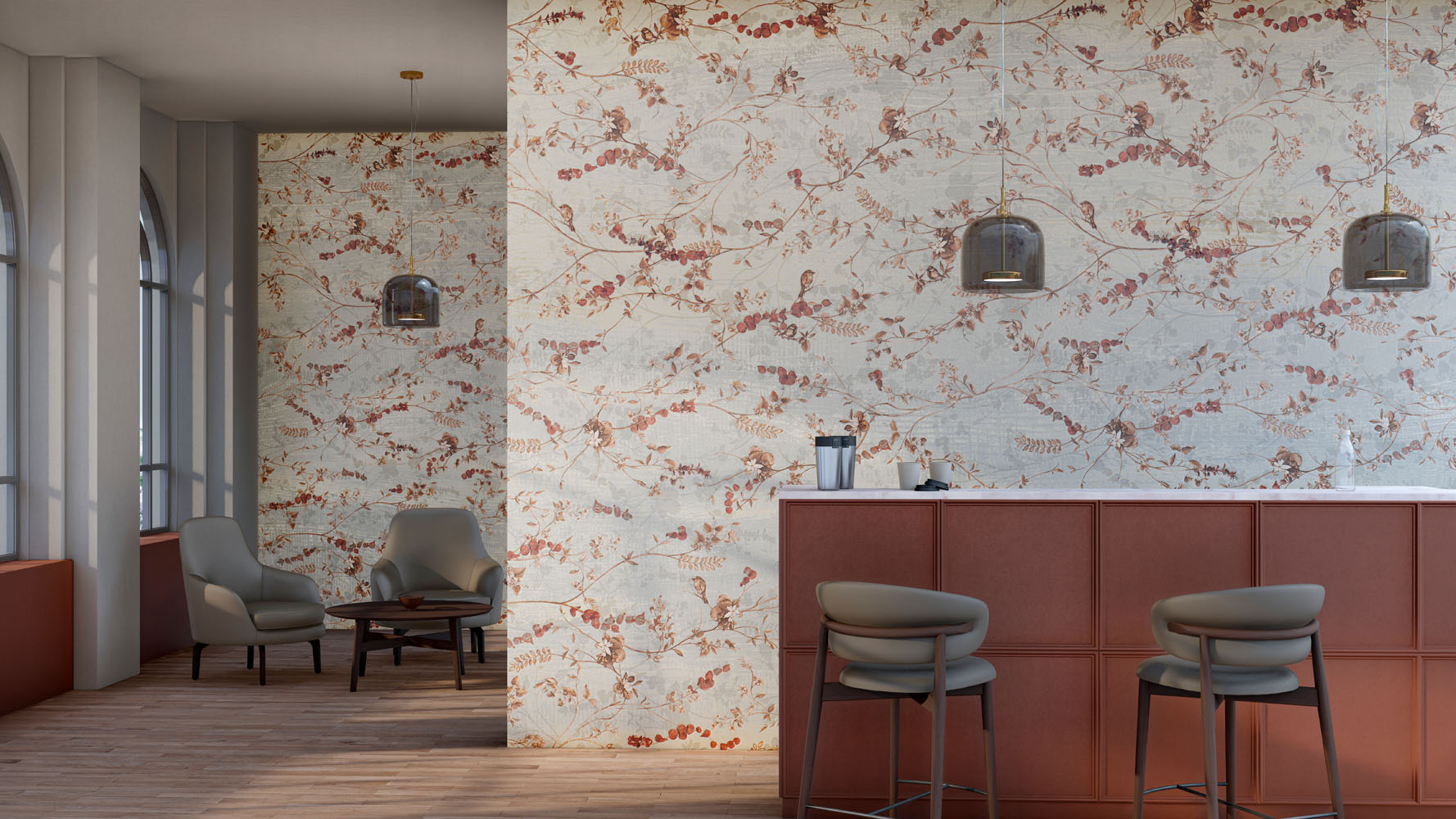 Thanks to the well-established synergy between the R&D and Designer lines, the new range of products includes a great variety of graphics that can be adapted to any living context. The products of the 2022 Collection are inspired by natural subjects and highly exclusive figurative archetypes, enhancing the materiality of the surfaces and reinforcing the evocative power of the architectural space.