Watt
Design by Studio Q-BIC
"From light to water" the architectural firm Q-Bic
signs the new Watt collection. Watt is the new proposal of
single-lever and thermostatic shower valves for built-in
showers inspired by the world of lighting.
"The electricity world was part of my family background,
and it resurfaced as I designed this new collection"
said Marco Baldini from Q-Bic.
Watt is the result of an impressive style and design effort,
in which the creative skill of Q-Bic joined forces with the
manufacturing expertise of Rubinetterie Treemme.
This cooperation has brought to life a collection with a
technological and functional design that has no equal.
For its unique appeal and cutting-edge design,
Watt has just won the Red Dot Award: Product Design 2021,
one of the most prestigious accolades in the sector.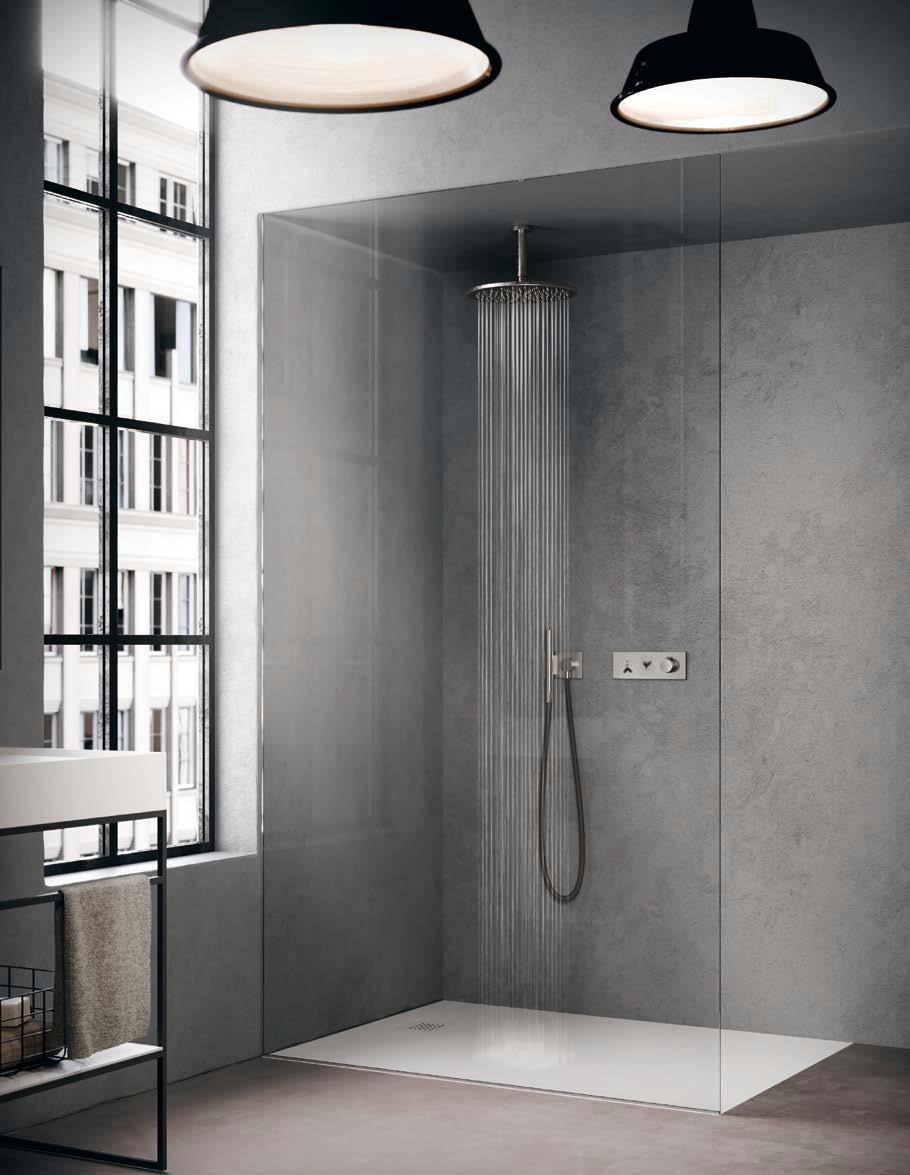 "I wanted to give this line a vintage look that recalled
the old light switches, but in a modern design style.
The name Watt came as a consequence".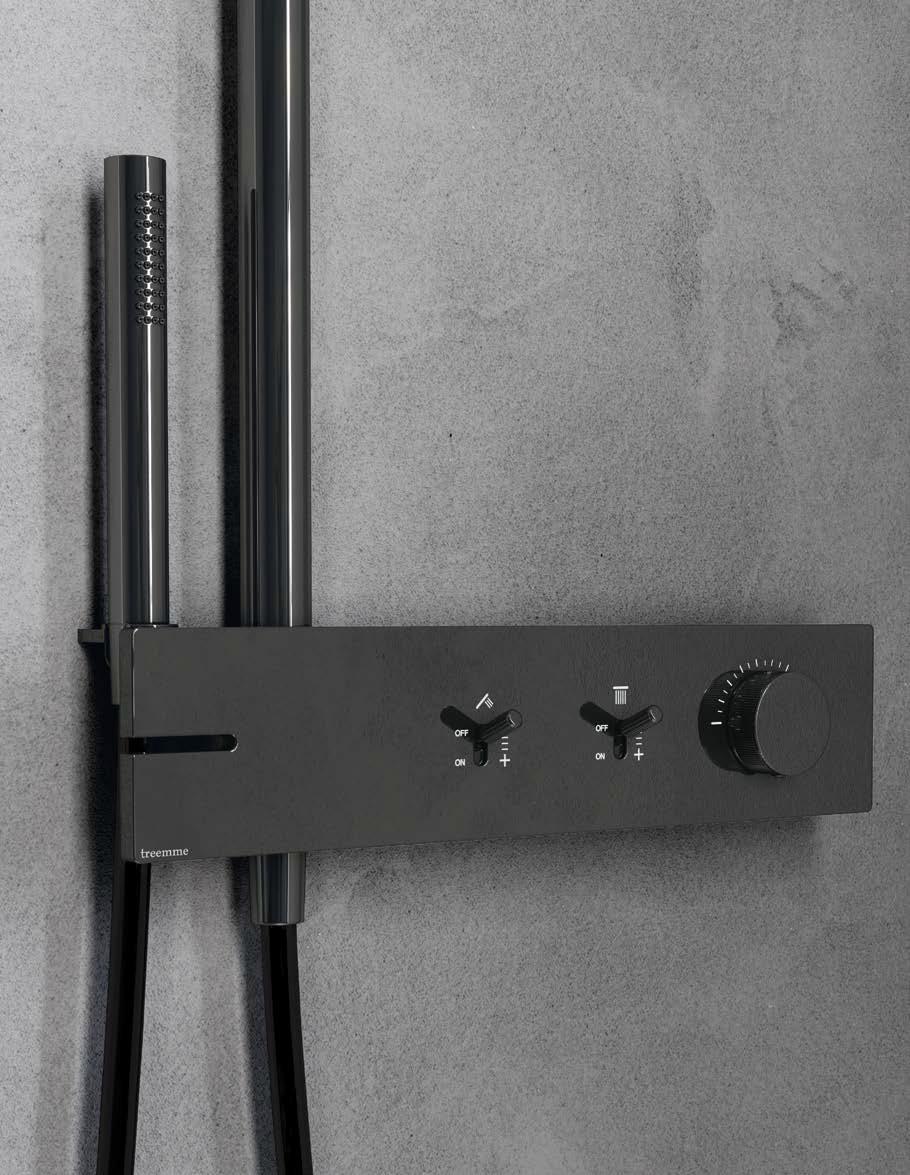 The signature feature of the Watt range is the levers that turn the
water on and off, adjusting the flow; these hallmark elements
resemble light switches, while temperature is
adjusted with a round knob.
The collection is fashioned entirely in brass,
and comes in a choice of several different finishes.