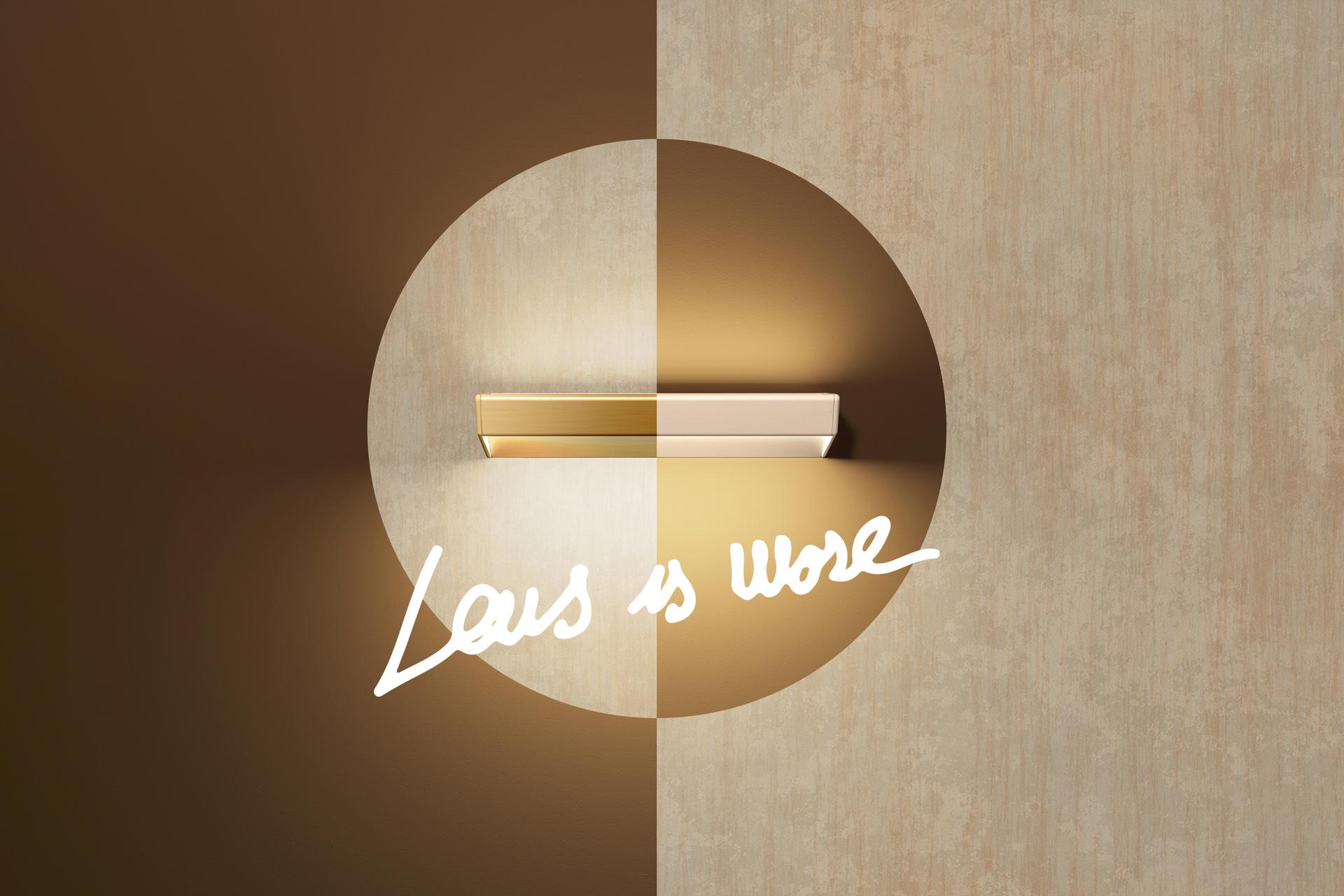 Gonio, balanced lighting
Minimalist lines offer surprising technical performance for the wall lamp designed by Stefano
Airaghi: a meticulous study of refracted light supported by the use of lenses results in
renewed functionality.
Gonio is a wall light with simple, linear proportions that meets the functional requirements of perfectly
directed light distribution. Its asymmetrical double emission provides optimum illumination for paths and
ceilings, thereby meeting the highest standards of visual comfort.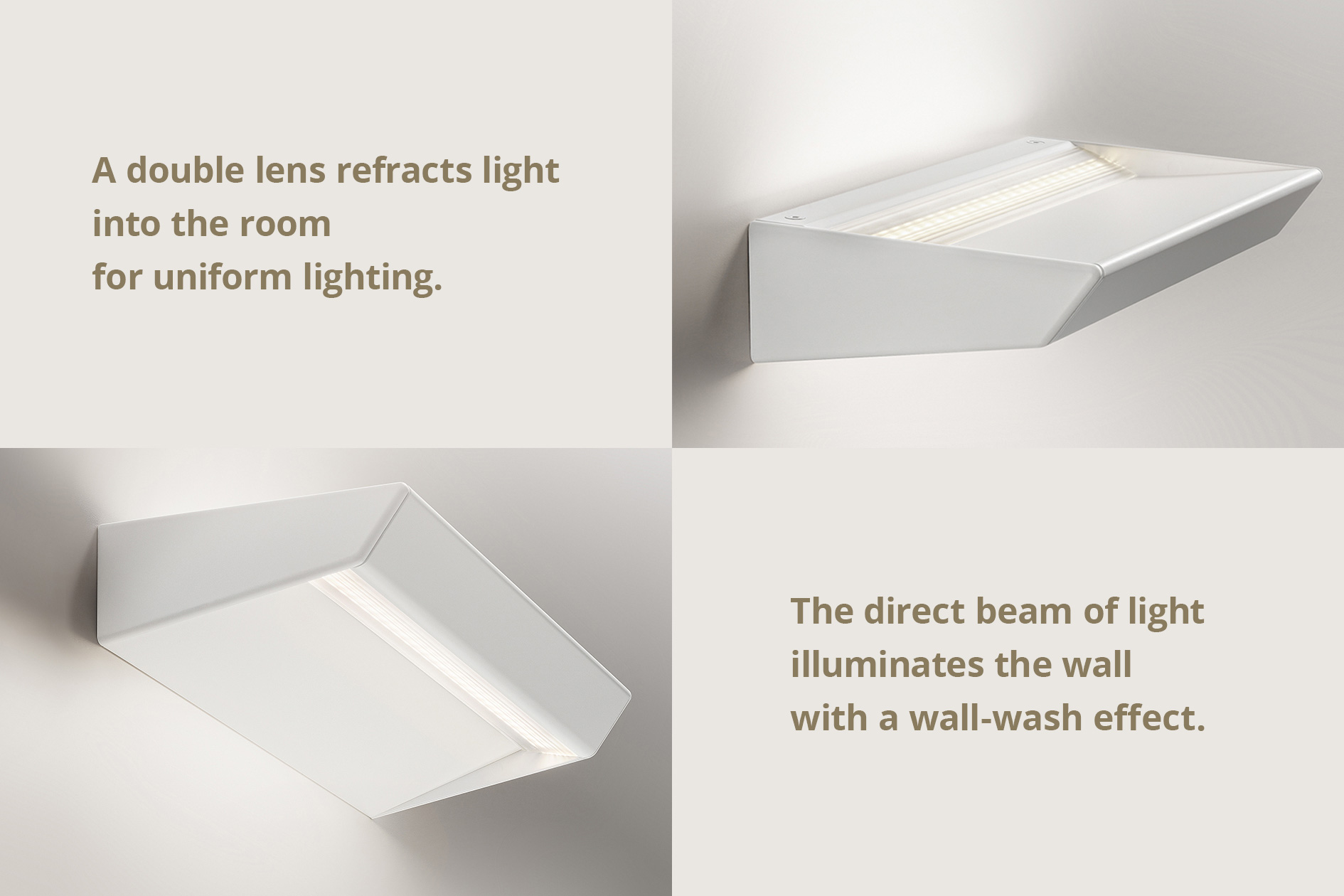 Ideal as lighting in passageways or reception areas such as corridors, antechambers, hotel lobbies and
offices, it features minimalist, balanced proportions that make it a product with essential shapes,
optimised for the perfect distribution of light beams in an upward and downward direction. Its uniqueness
lies in professional lenses angled to avoid any kind of glare while ensuring uniform, burn-free light with
the same performance as a wall-washer light.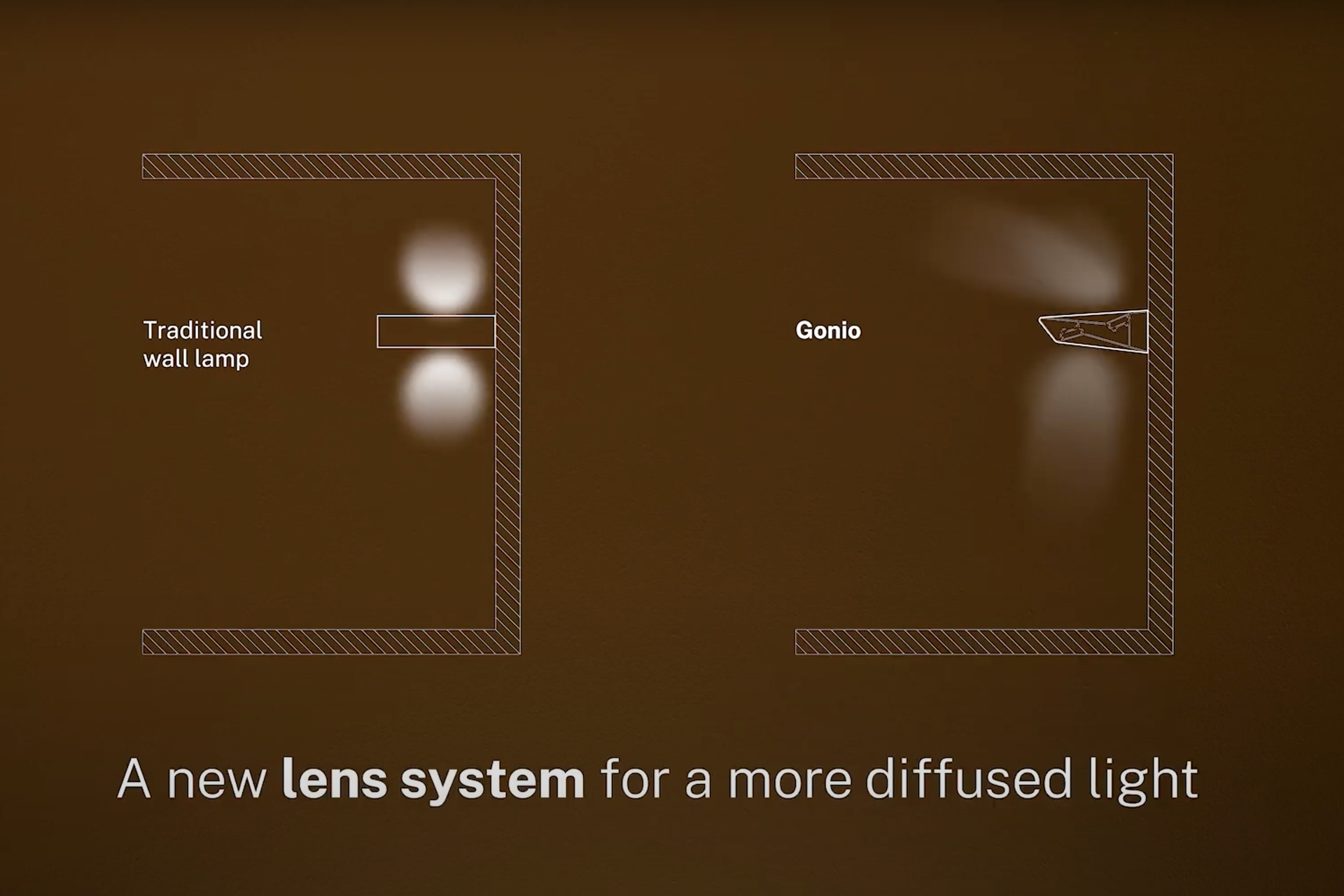 The lighting fixture is made of extruded aluminium with die-cast aluminium end caps. Available in the
following finishes: white, black, bronze, matt brass and titanium. It comes in two versions with different
lengths for various applications and includes an integrated dimmable driver for dimming using DALI or
Push DIM devices.