Emma is a family of blown glass suspension lamps. Unexpected games of
light and reflections come from the ribbed finish in a retro style.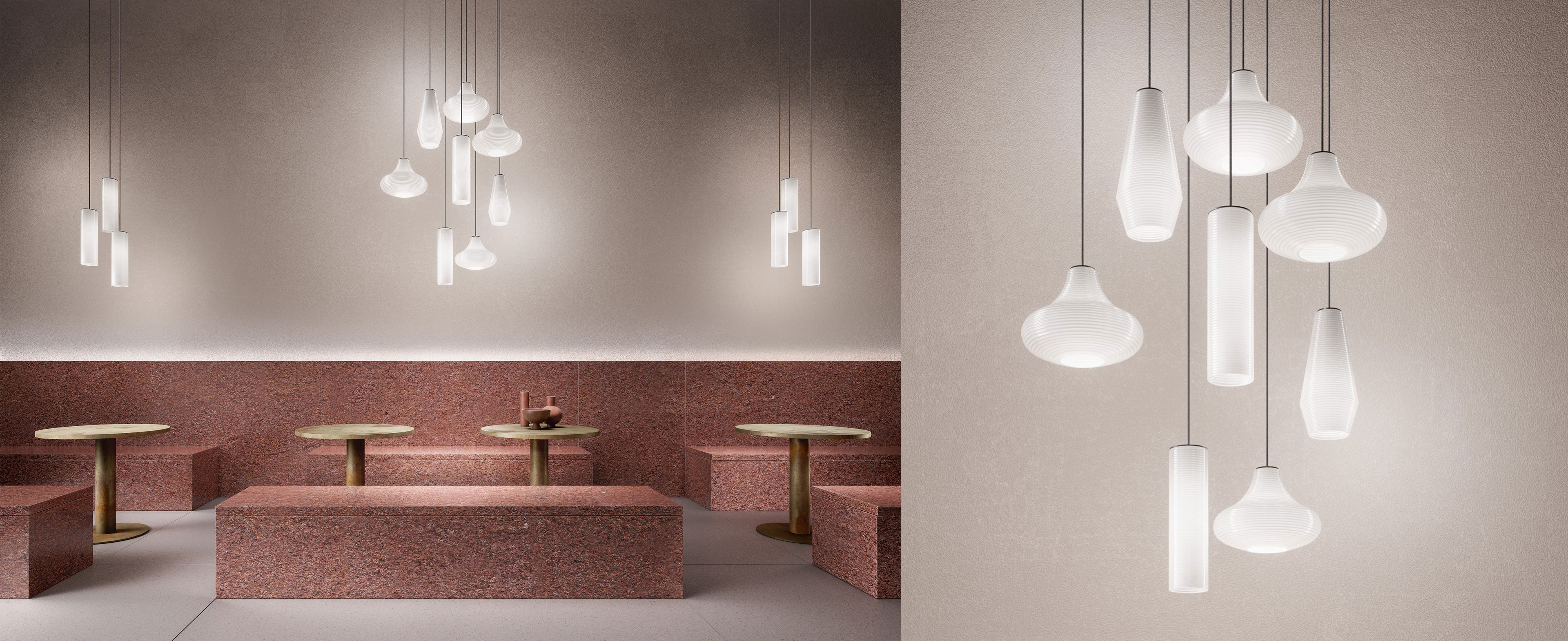 Suspension lamp with shaded blown glass with a retro style.
Ceiling metal canopy in black polyacrylic paint and in the new version mat brass.
Diffused light in LED bulb E27 distinguished by visible filaments. Seven
colors glass available: crystal, steel, amber, bronze, tobacco, green
and glossy white. Black fabric electrical cables and possibility to customize the
lenght. Canopy with 8 outputs (+1 in the center).
Ideal for hospitality or residential facilities.