Nonconformist and spectacular, Bold commands attention. It invites the eye to linger just a
little while longer, and think. It's a yes or a no, but never a maybe. It doesn't fit right it. It
has the right to fit in.
One of Bold's designers, Odin Visser from Studio Kees, based in Rotterdam, NL, says: this
luminaire is not the well-behaved kid in the classroom. It's the interesting one. Bold is
never the same. It's never dull. It's a lot of input, every day or all at once. And it makes
perfect sense.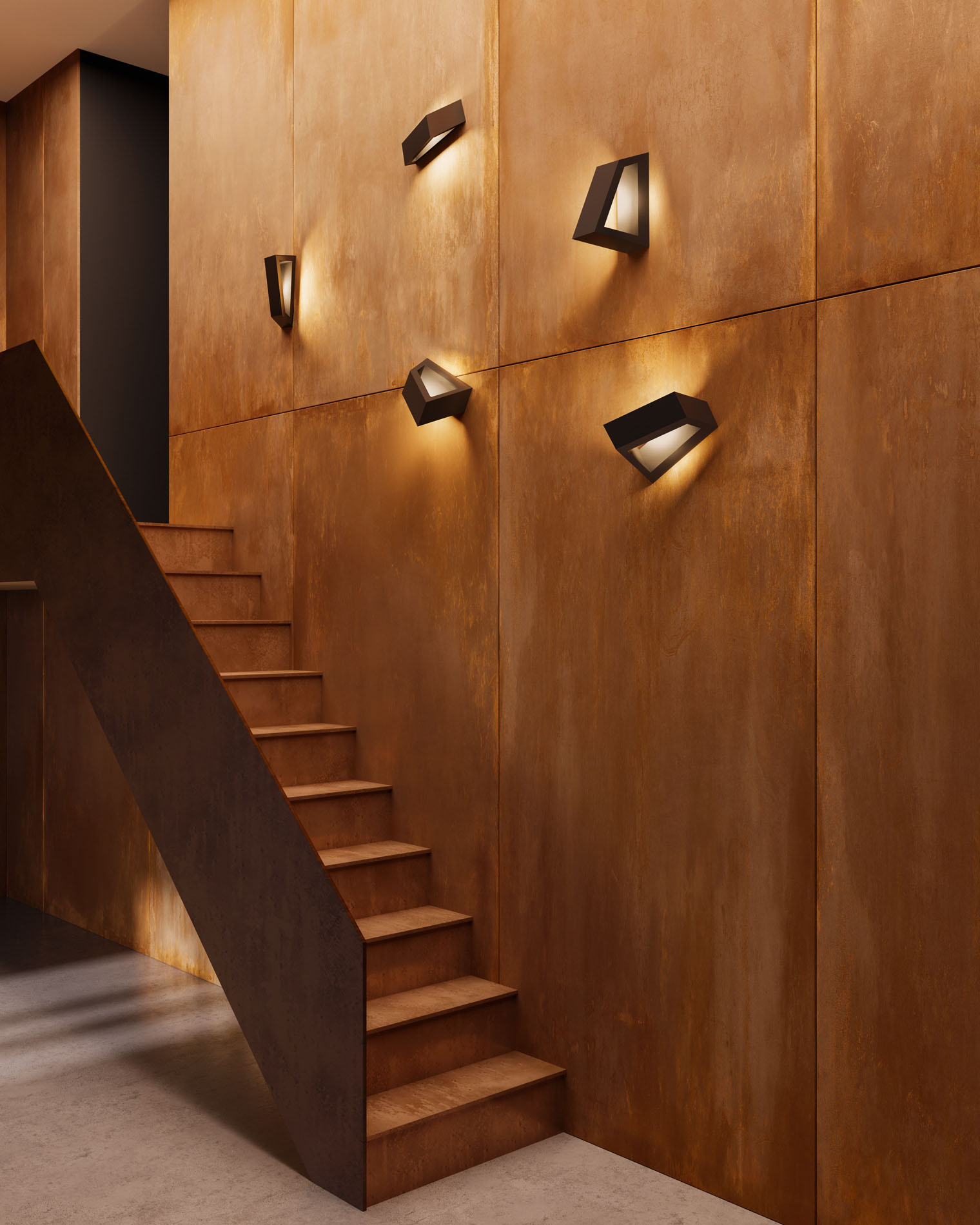 A balanced distortion of form
If expressionism were an architectural luminaire, it would be Bold. Subjective perspective
and ferocious emotions. Its confrontational design is the complete opposite of the soft,
warm and indirect light it emits. This stark contradiction is also an ode to the balance it
achieves with its stunning asymmetry. Here's complete freedom of orientation. Vertical,
horizontal, 180°, or in any direction.
Let there be Lightscape
As much as it loves being on its own, Bold also works well in a small tribe. A few
together on the wall, at an angle, in a line, they give off a sensual and organic vibe.
Designers have all the liberty in the world to create a mesmerizing lightscape in any
environment that dares to express.
A direct luminaire with indirect light
One is forced to look at Bold from a different angle because its light is directed toward
the opposite plane on the wall. Bold is designed in a way that will mysteriously shed
opinions and light, but never expose any glare or reveal a source.
Installation, clean and simple
Thanks to the clever design of flush-fitted magnetic cover plates, fixation of the screws can
be done inside the fixture. Visible screws are out of the equations and make the fixture
look clean and mean. Bold is available in prefect smooth black or white structure, briefly
interrupted by a very thin design-gap visible along one side.
Flagrant, with a soft glow
Assertive, Bold is friendly, and its light, soft. Its high-quality LED emits a warm light with a
choice of two temperatures; 2700K and 3000K. For quieter expressions, Bold is available
with Tre dim and 1-10V/push dim technology.
Expanding horizons
For high-end residential spaces, hospitality settings, or for large spaces waiting to be
discovered by light, Bold is an invitation. Express subtle motion, vibrant commotion or the
right for emotion.