We had a bit of a game in mind when we designed our new recessed downlighter, Tetrix. Playing with pieces, fitting them together in all kinds of intricate ways. Tetrix invites you to give it your personal touch with design options and accessories. It's versatile, fits everywhere, and is a breeze to install.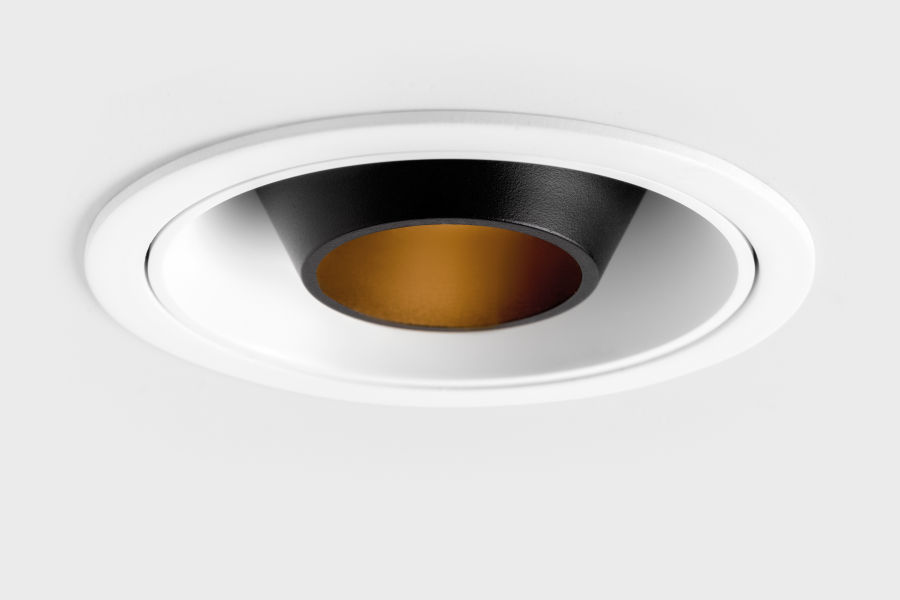 We wanted a new recessed spot that gives minimal glare but that offers modularity and playfulness. That's why Tetrix offers so many designs with a deep-recessed light source, installation options and accessories that have both anti-glare and aesthetical value.
Product Manager, Modular Lighting Instruments: Werner Roelen

Black chrome is the new black
You may have heard of it. A shiny, black finish that gives an effortless, luxurious feel to any space. On Tetrix, reflections can be seen on its cup, making the design even more surprising. All of Tetrix's designs, except for Pinhole, are available in this sassy new colour.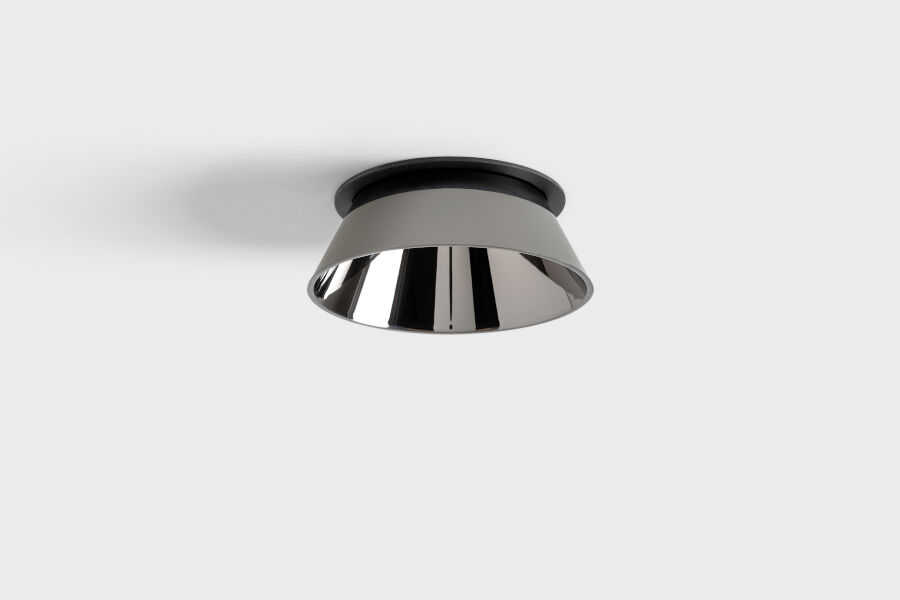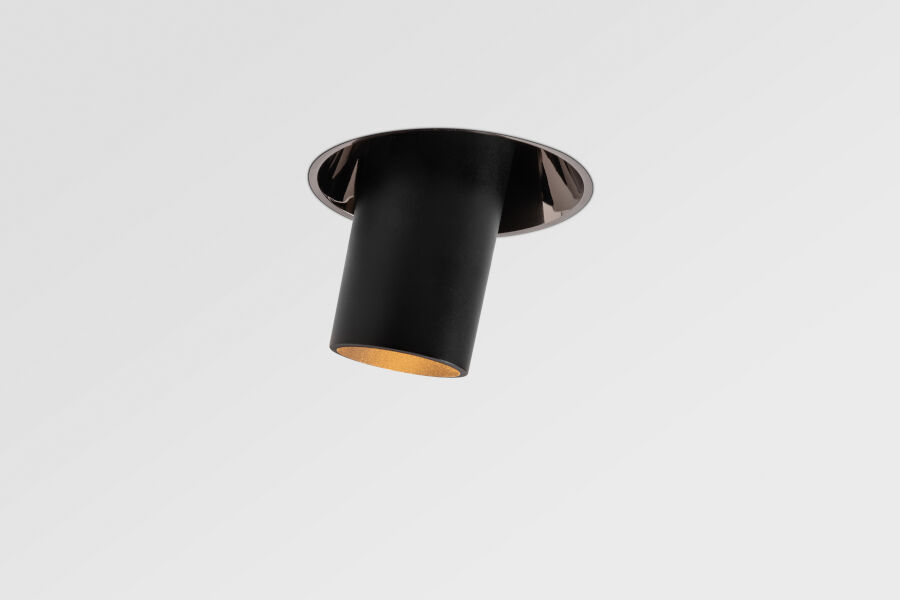 Mix in white accessories
New white accessories are bringing joy and versatility to Tetrix. Play with base designs in white or black, or black chrome, and add a white accessory. You've got fun and style all in one. Or try a white base and white accessory, and make it blend subtly in your expression. Just try them all!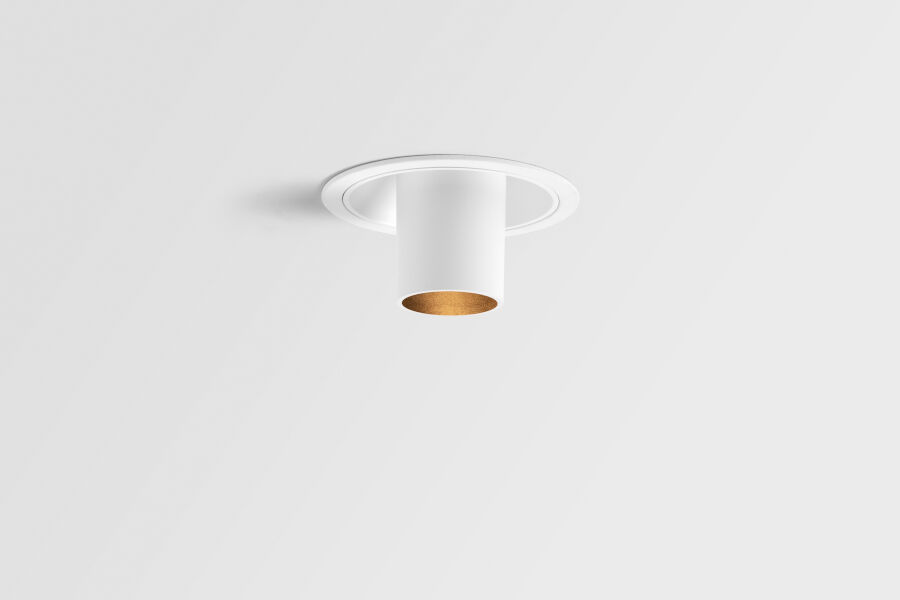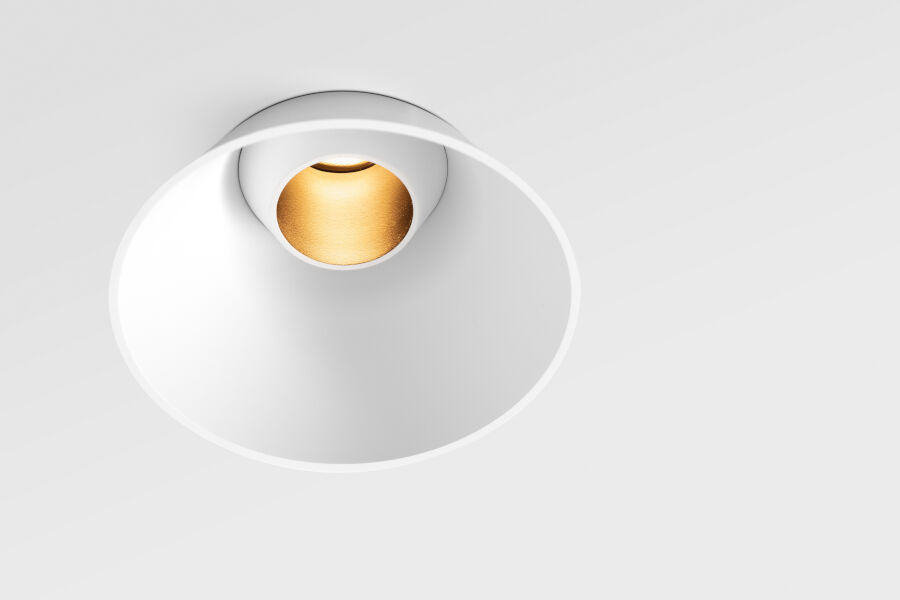 Plenty of playful
Tetrix offers you a choice of light accessories, adding visual comfort, aesthetics, fun and individuality to each design. Try honeycomb and snoot, already part of our Qbini family, or our light cones in two sizes (Ø44, Ø64).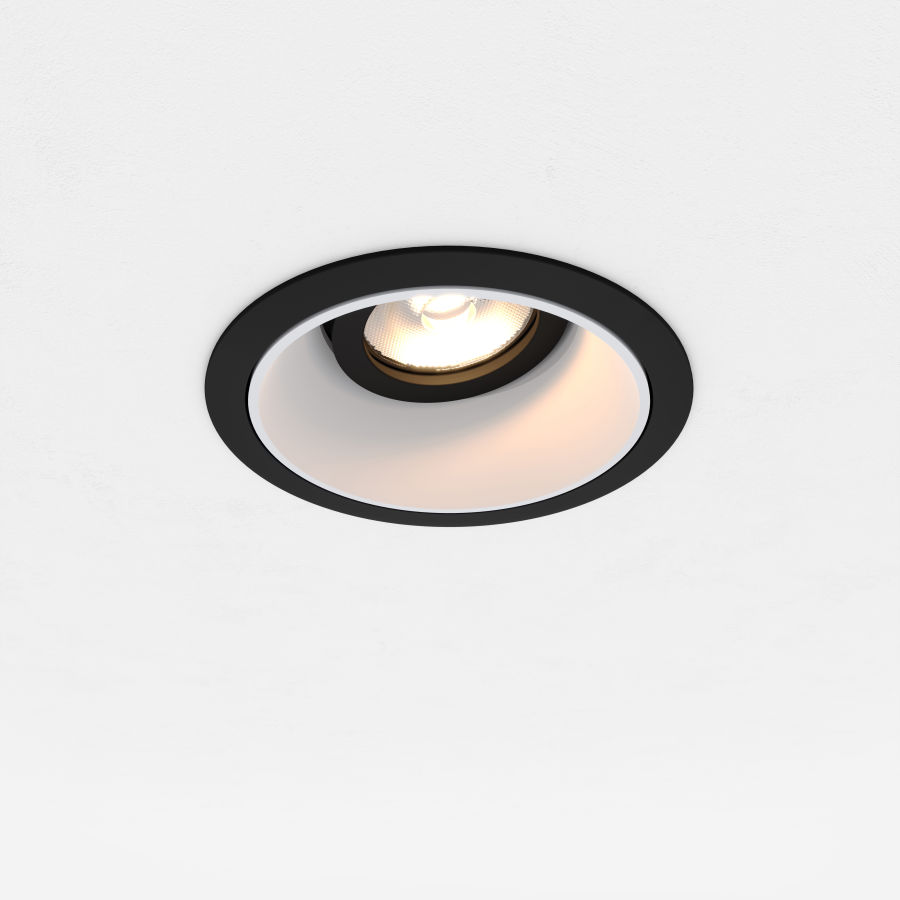 Connected, easy install, everywhere
Turn Tetrix (gear excluded) into a smart lighting solution by linking a remote driver of your choice with a Hue or Casambi module. Tetrix's installation is easy peasy, with a recessed ring of adjustable height, or an installation ring with flange. An IP55 rating for all LED dedicated designs, including the adjustable version, truly makes Tetrix for everywhere.
Tetrix plays some more
For situations in which remote drivers are not a option but you still want LED lighting, Tetrix now offers the option of using GU10 bulbs. Combine them with Hue and you got smart lighting. How's that for accessibility?