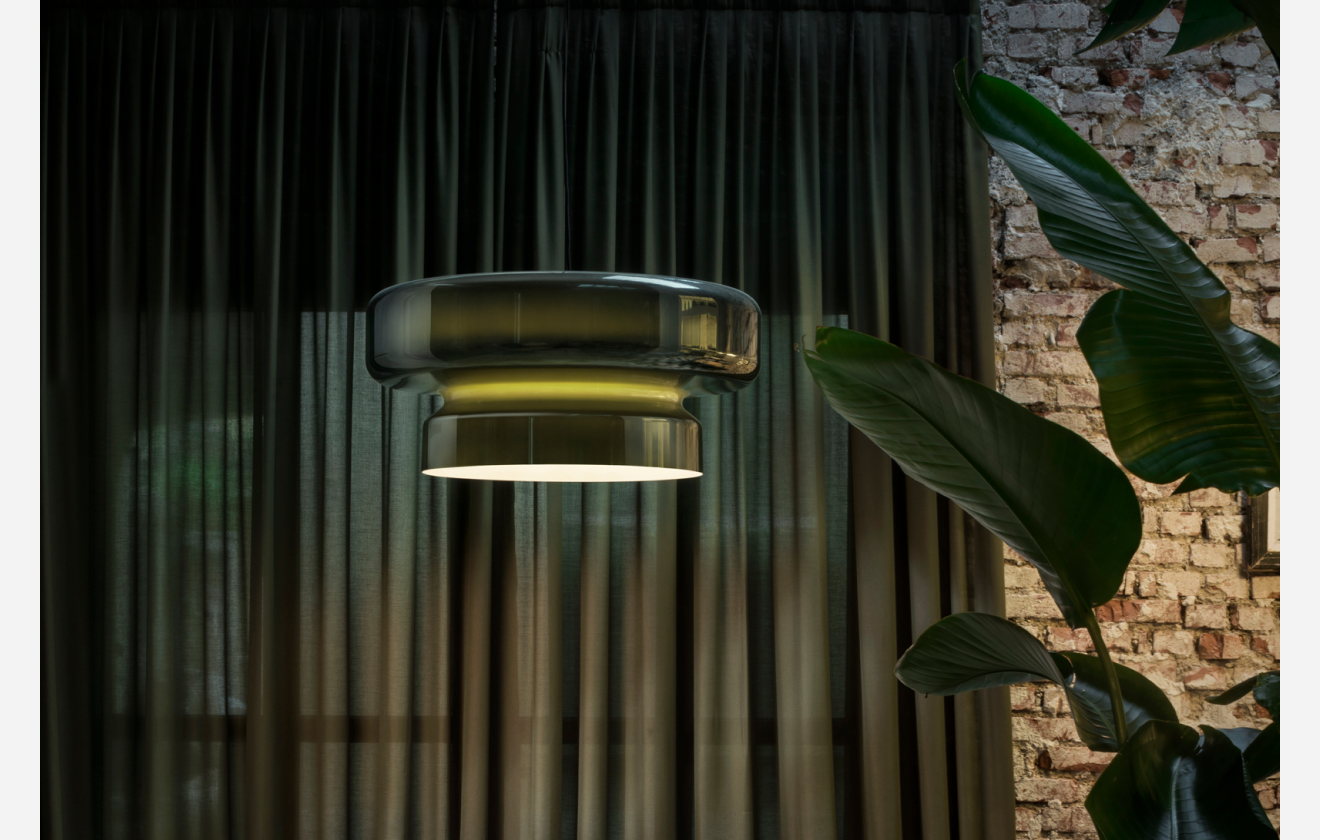 Lighting in restaurants means taking into account very specific aspects: the setting, the diners and the gastronomic experience. Each of these elements is highlighted with the right light.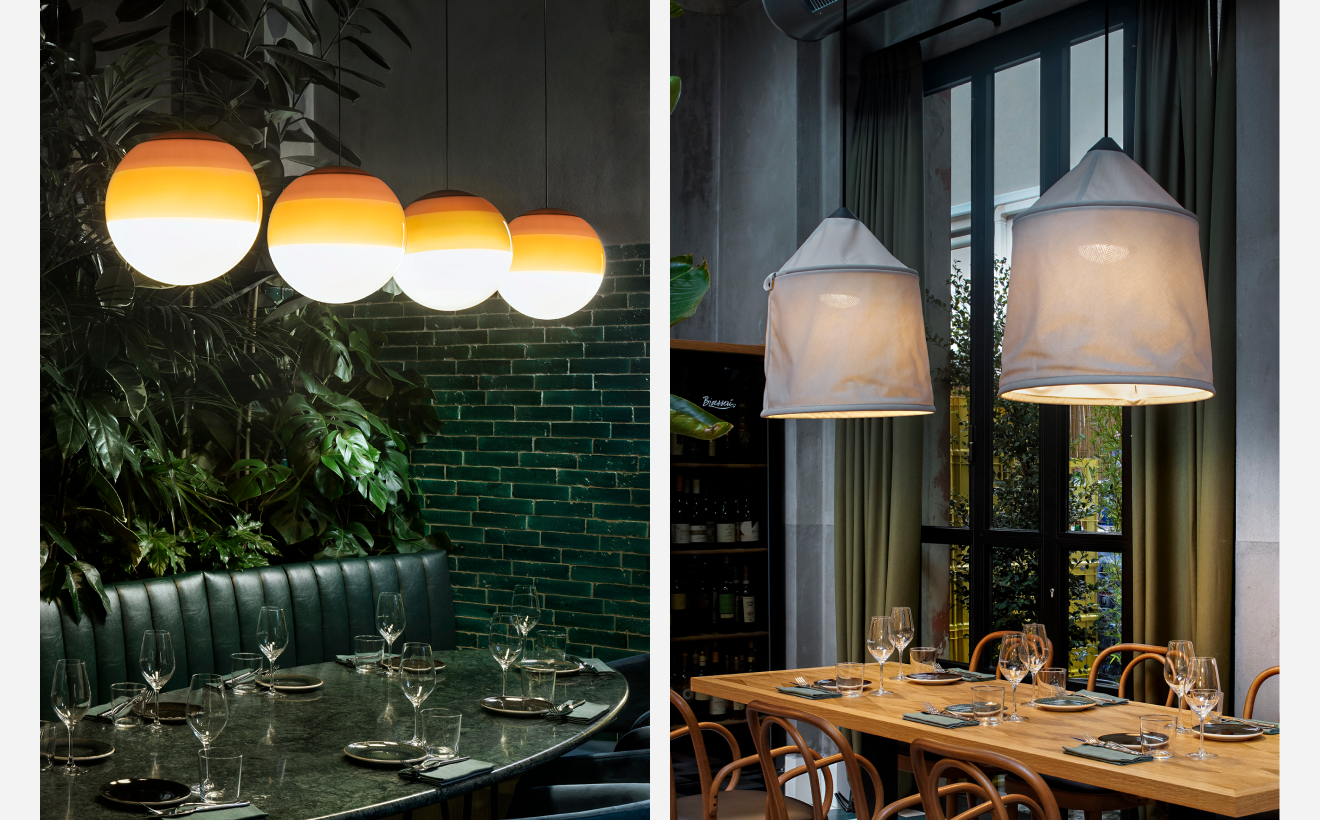 The Bioesseri restaurant in Milan mixes different styles in the same space. A wide variety of lamps –Dipping Light, Bohemia, Santorini, Jaima and Ginger– create an atmosphere for every occasion, from informal meals to more intimate dinners.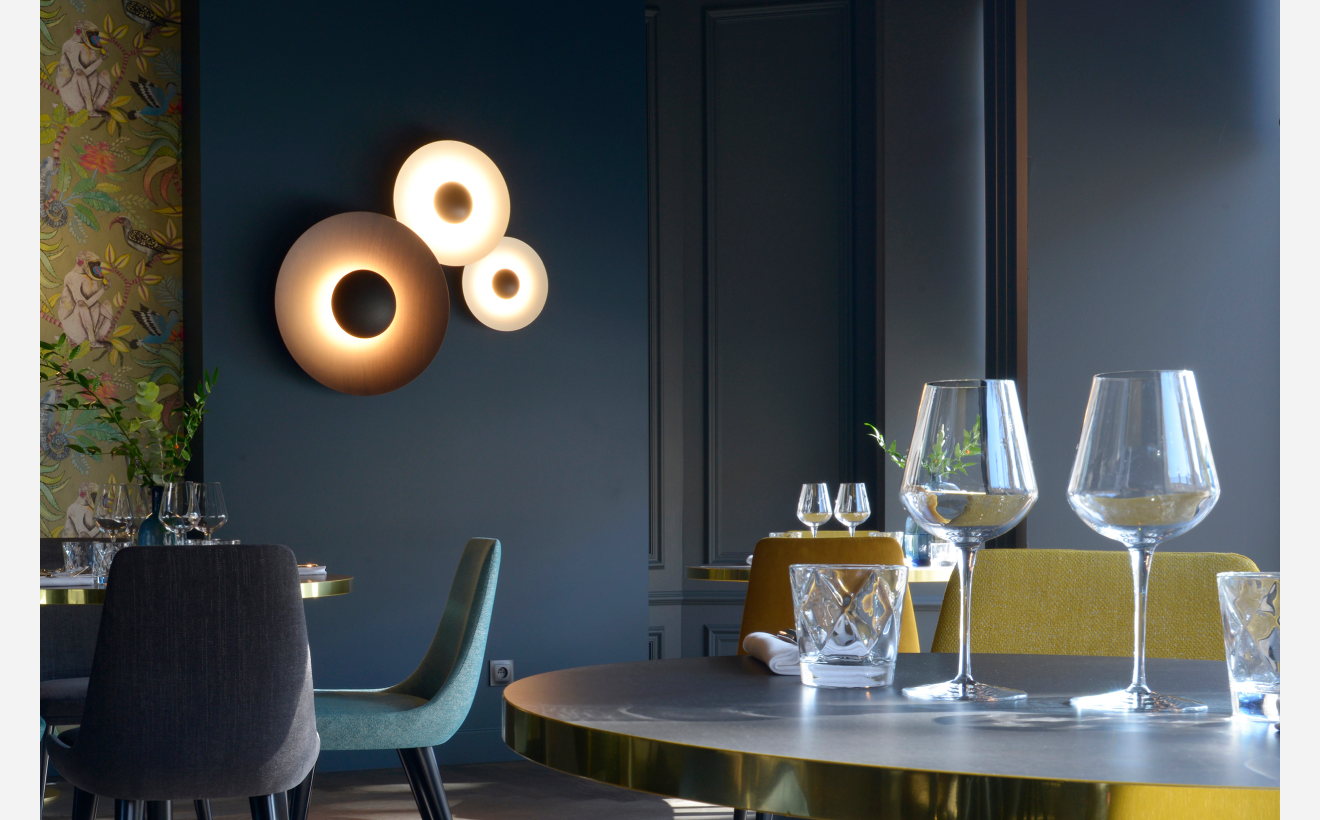 Illuminate a space subtly with almost sculptural objects. The Ginger collection stands out for its great simplicity of form and its appearance of light in places such as the Maison Bouquet in Roanne, France.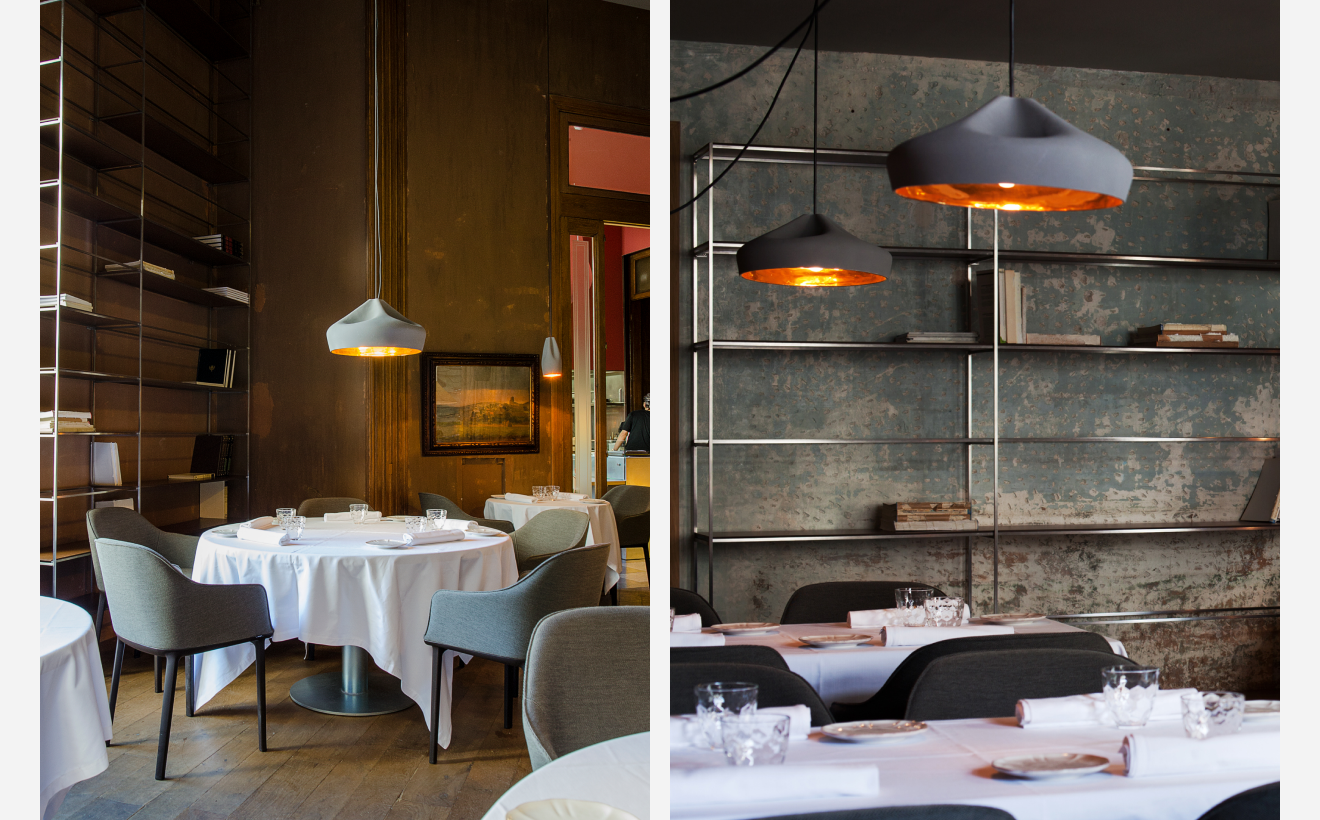 El Cercle restaurant is located in the center of Barcelona, as an emblematic palace from the 17th century with high ceilings of 5 meters. The interior's lighting was solved thanks to a suspension structure that holds the Pleat Box lamps, a design that brings modernity and warmth to the classical architecture of the building.