Are you looking for the perfect wood-effect flooring to enhance your interior design project?
Elegance, practicality, and versatility are the characteristics of wood-effect porcelain stoneware and natural wooden flooring: a story of refined and green-friendly style, the ideal solution to make any neutral environment - indoors or outdoors - a welcoming space full of natural charm.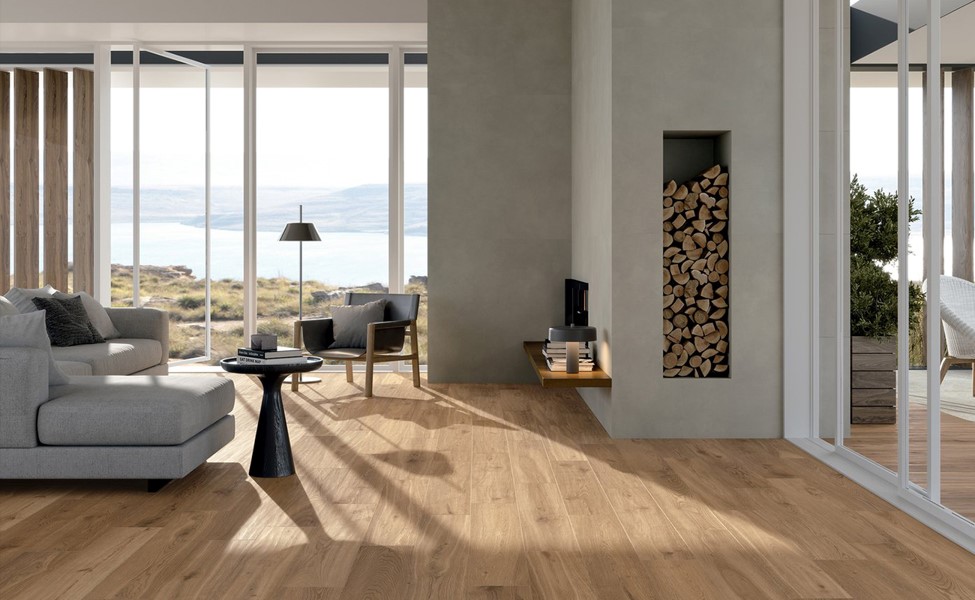 Resistant to scratches and wear, anti-slip and non-absorbent, wood-effect ceramic surfaces ensure maximum reliability and ease of maintenance without sacrificing the look and exclusivity of the finest wood tones.
And speaking of shades, effects, and decorations... with ceramics, you are spoilt for choice. You can choose to opt for surfaces:
with vintage contaminations
with minimalist design
of Scandinavian inspiration
up to floors with a more rustic finish and a worn look, without having to worry about any scratches, abrasions, or wear marks typical of wooden floors!
Marca Corona offers a complete and versatile range of wood-effect stoneware tiles capable of interpreting different styles - from the most classic to the most modern and eclectic - giving intimacy and exclusivity to residential or commercial projects.
Explore below 3 different interpretations of wood-effect floors to renovate your home.
Wood-effect porcelain stoneware worked by time, for elegant and charming rooms
If you are looking for a solution with a vintage feel but a contemporary style, the Elisir Royal collection is the answer.
Elisir Royal wood-effect porcelain wall tiles astonish and enchant even the most discerning eye with their extraordinary similarity to natural wood, thanks to their enveloping tones and refined oiled effect, designed to create elegant plays of light and emphasise natural knots and veins to the full.
Elisir Royal is available in plank size or in the highly refined chevron "zig-zag" pattern; it is the ideal choice to embellish any space, indoors or outdoors, residential or commercial.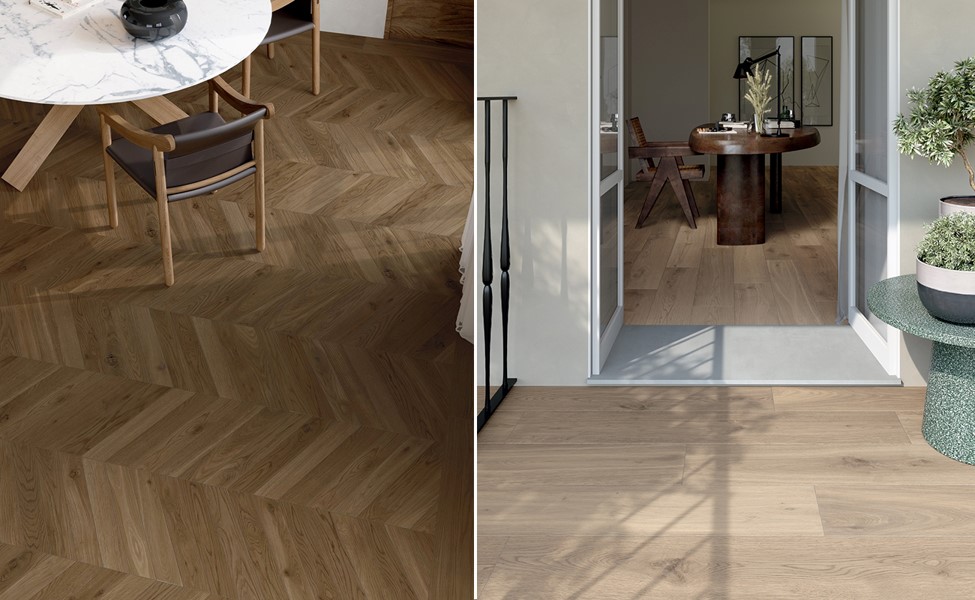 Scandinavian-style wood-effect stoneware floor tiles
When it comes to home design, few styles unite everyone like the Scandinavian style.

Refined in its simplicity, bright, and at the same time extremely cosy, the Scandinavian style is one of the most popular and used in private renovations.
The 4 warm and elegant tones of the Elisir wood-effect floor tiles perfectly match the essential Nordic-style furnishings and simply and naturally enhance the brightness of the different rooms and the minimalist elegance of the furnishing accessories.
Elisir floor tiles are available in the practical 20x120 size and in a double natural/textured version. They represent ceramic solutions that are refined in their aesthetics but incredibly simple and versatile in their installation, to 100% satisfy every design requirement.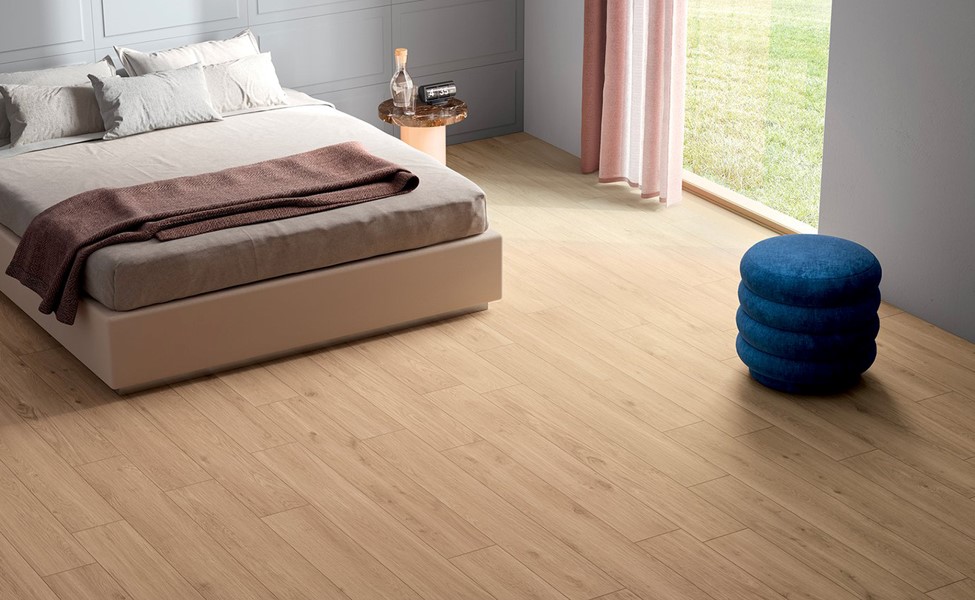 Outdoor wood-effect tiles: a practical and refined choice for your outdoor space
What could be more conciliatory than an outdoor space - a garden, a pool area, a terrace, or even a small balcony - with elegant, reassuring wooden tones?
The Fiemme outdoor wood-effect collection is dedicated to outdoor design and specifically designed to bring the authenticity of antique wood into outdoor realisations.
Thanks to their enveloping colours, natural shades, and textured veins, Fiemme wood-effect tiles transform your open-air rooms into a fascinating and safe space, by exploiting 20 mm thick surfaces and superior technical properties.

Fiemme's R11 textured finish gives gardens, swimming pools, terraces, and all outdoor spaces impeccable style with maximum strength, functionality, and slip-resistance.