Discover the guide devised by Marca Corona to create striking interiors in the style of your choice.
Designing a new space is never easy: often the end consumers know what they would like but are unable to define it, sometimes they recognize the desired style but do not know how to shape it. The variety of styles, materials, effects, finishes and colours available on the market can be confusing and make the choice and design phase very difficult... for both the private individual and the professional.
With the Stili di Marca project, Marca Corona wants to support professionals in the proposal and design phase for the final customer, accompanying them to discover the most popular furnishing styles and showing them how to easily recreate them by combining different ceramic surfaces. No matter which style the customer wants, Industrial, Glamour, Timeless, Design or Nature, we offer concrete ideas for residential planning for each - with a special focus on the bathroom, the undisputed queen of the home.
Through the Stili di Marca brochure, a real guide to design, Marca Corona is willing to provide you with a variety of turnkey solutions, matching proposals of great aesthetic impact and easy implementation.
After a brief description of the 5 most sought-after decoration styles, you will find several examples of settings, differing in style and personality but all sharing the same attention to detail.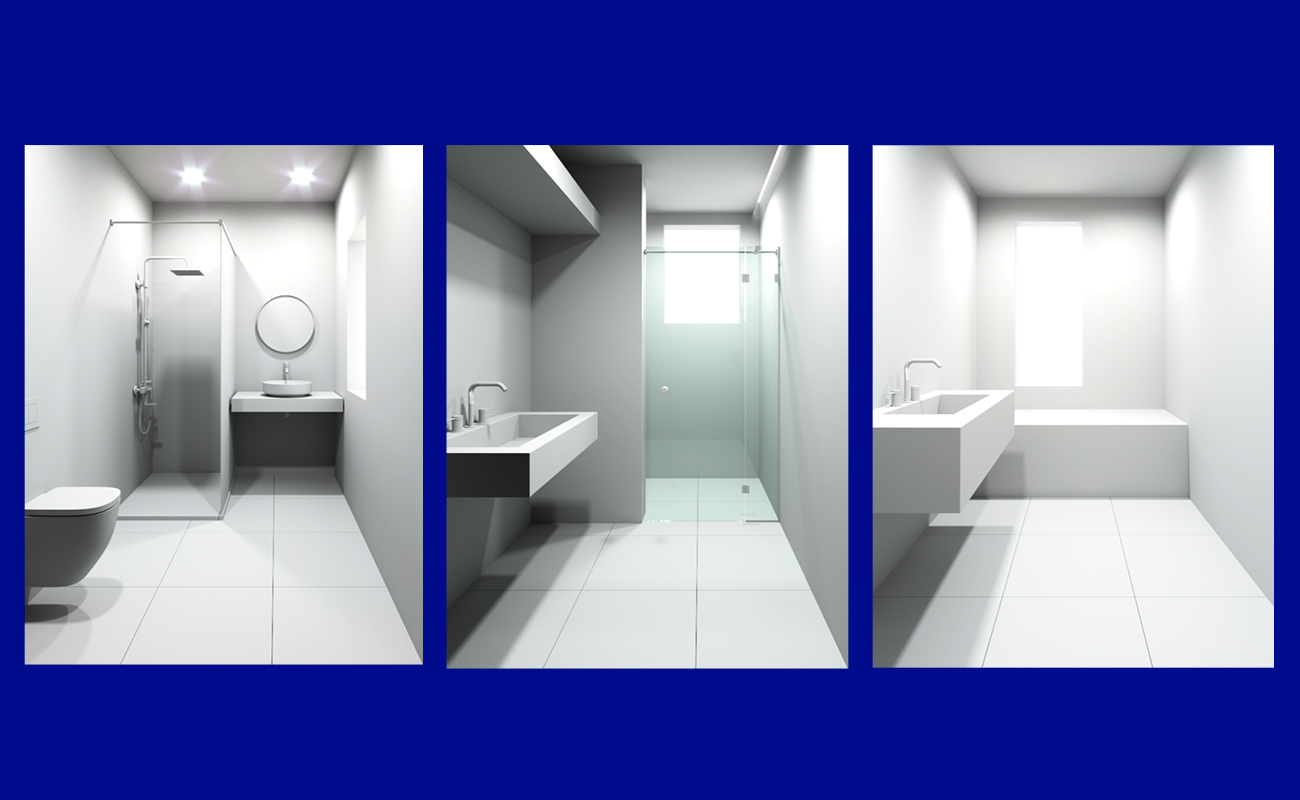 Starting from fixed floor plans of actual environments, Marca Corona creatively combines its different collections to design unique and appealing spaces, to give concrete examples of the most popular styles.
The Stili di Marca project draws on all Marca Corona ceramic solutions, from large porcelain slabs to white-body wall tiles and the small decorative sizes of the 1741 line. A demonstration of the technical and aesthetic versatility of the Marca Corona catalogue, a prerequisite for supporting contemporary design!
In order to make each proposal easily reproducible, all the items used are specified for each room and valuable suggestions are given on accessories, colour shades, grouts and other design details. With Stili di Marca, Marca Corona does not offer a simple inspirational magazine to be leafed through in the showroom together with the end customer, but a real tool to support retailers, showroom managers and designers, to discover the most successful combinations and assist private individuals in the best choice of ceramic materials for their homes.
Having revealed the targets of the Stili di Marca project, it is time to get to the heart of the design proposals and discover more about the styles and environments that can be recreated with Marca Corona ceramics.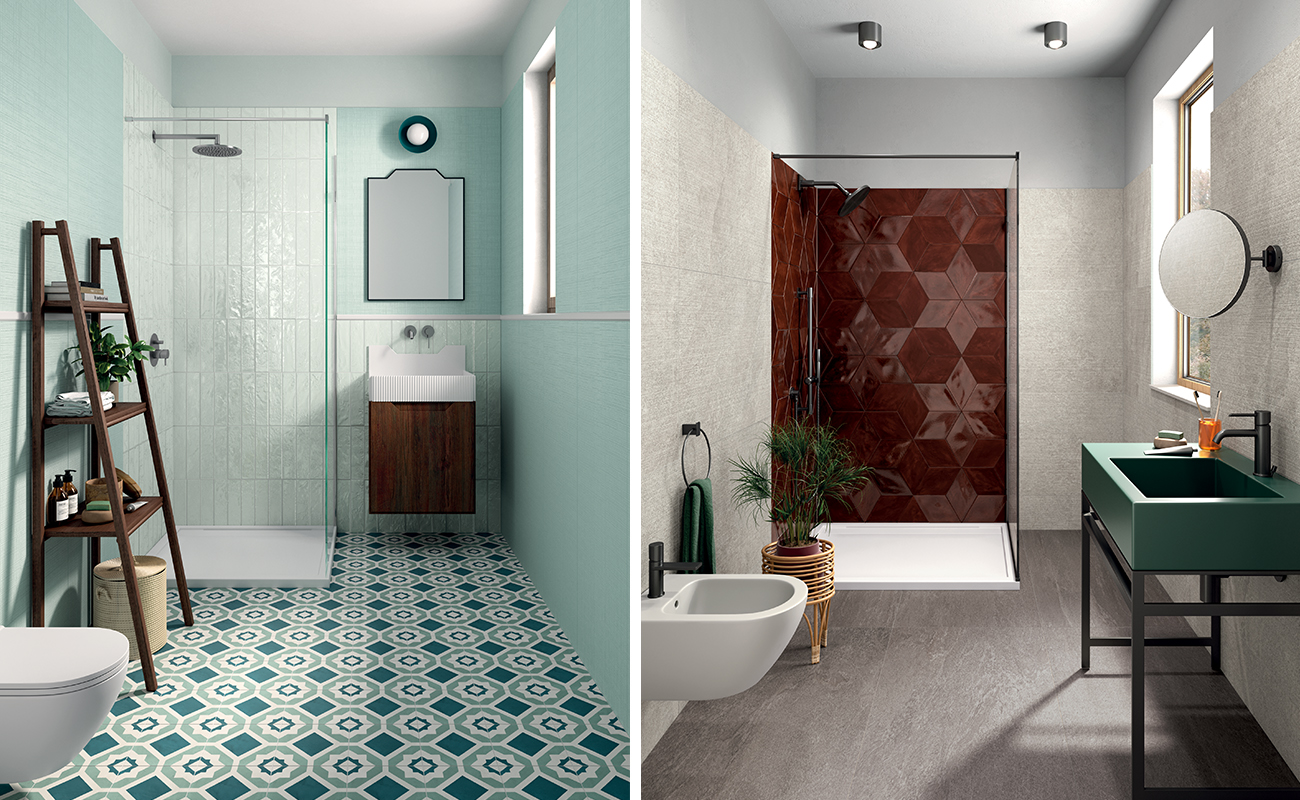 The Industrial style is undoubtedly one of the most popular in recent years, chosen for its essential lines, metropolitan atmosphere and extreme functionality. This selection requires even greater attention to detail, in the choice of both furniture and finishes.
Metal accents, saturated tones, geometric patterns, play of light thanks to the alternation of matte and glossy surfaces - such as those of the Regoli brick wall tiles - can convey a strong personality, especially when mixed with authentic and deliberately material surfaces, such as stone-effect floor and wall tiles.
For a cover house instead? Marca Corona reworks the concept of glitz and glamour through a series of minimal-luxe proposals, for interiors that are luxurious but never excessive. The shine and elegance of marble-effect floor and wall tiles - from the Foyer or the brand new Foyer Royal series - are perfectly matched with exclusive and sophisticated furniture, wood details and precious fabrics in sophisticated colours, to design dream spaces that are as good as a 5-star hotel!
For many, however, home is first and foremost about relaxation. This is where the Timeless style comes in, designed to create soothing interiors with timeless elegance that instil a sense of peace and immediate well-being. The elegant Elisir wood-effect planks match the Victoria wood panelling and the Soul Bay stone-effect wall tiles, two of the trendiest proposals in the Marca Corona catalogue. If you want to add a vintage touch, you can play with Terra.Art cementina tiles. These porcelain floor and wall tiles are perfect for adding character to small niches, featuring design areas or personalizing entire rooms, without sacrificing the strength and ease of cleaning typical of porcelain tiles.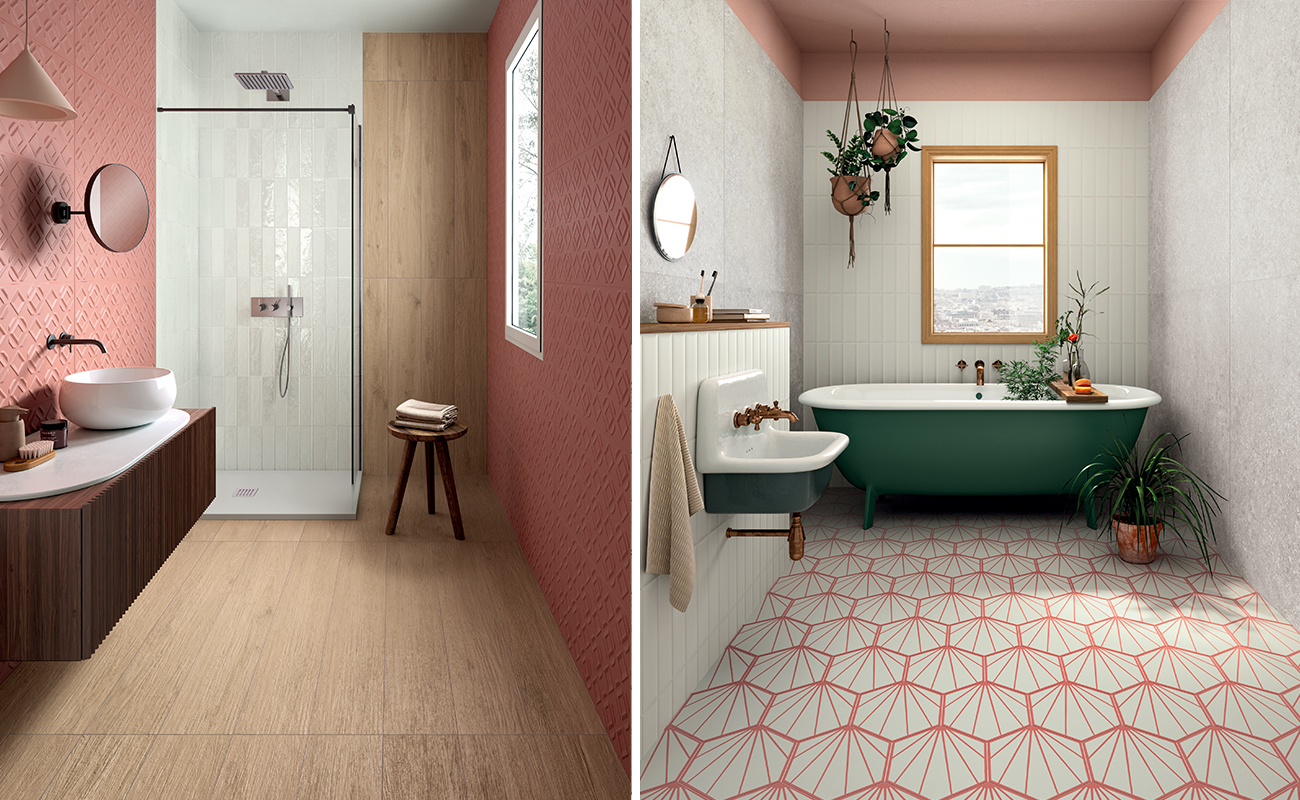 For enthusiasts of the pure Design style, more minimal, apparently simple but actually studied in detail, Marca Corona offers several possible easy combinations. You can combine stone-effect porcelain floor tiles, such as the new Star Road and Tide Road, with brick wall tiles in three-dimensional patterns or with a glossy finish, or you can play with wall tiles matching the colour with Paprica cementina tiles, small-sized floor and wall tiles with optical decorations inspired by the trends of the '80s.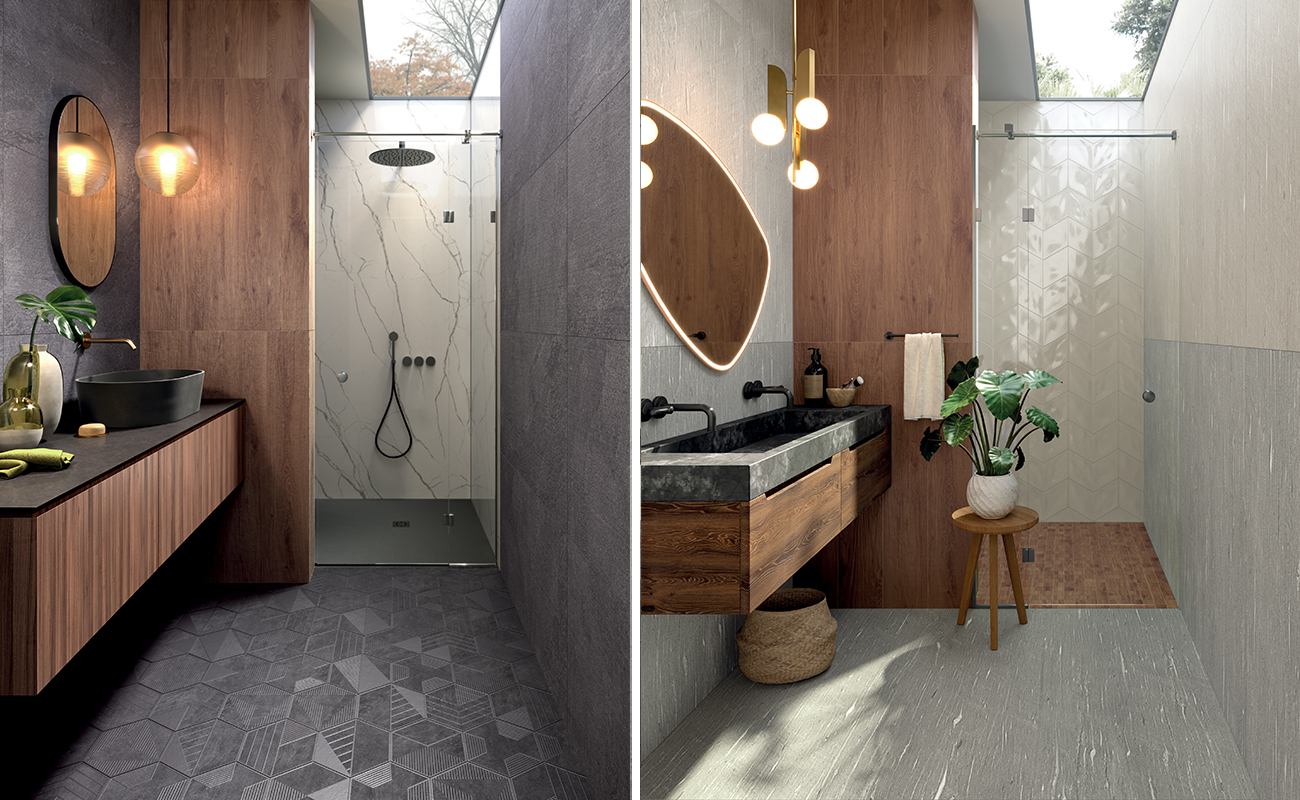 Last, but not least style, and still very trendy indeed, Marca Corona also explores the new Indoor Garden trend, better known as Nature style, which looks to the Outdoor world to reconcile man and nature and create maximum continuity between indoors and outdoors.

The protagonists are reclaimed furniture, natural and authentic materials, bio-compatible fabrics and surfaces that replicate the patterns of Nature.
An example? The new Lilysuite wall tiles, with their fresh colours and refined floral patterns, or the Soul Bay stone-effect wall tiles with textured reliefs and aquatic nuances. Easily combined with wood- or stone-effect porcelain floor tiles, both collections are perfect for adding a carefree decorative touch to bathrooms, kitchens, living and relaxation areas.