The floor and wall coverings series Multiforme invites you to play
with elements to create new expression possibilities. Inspired by
the world of resins and cements, its name already tells of its
nature and purpose: combine different decorative elements to
create new original solutions.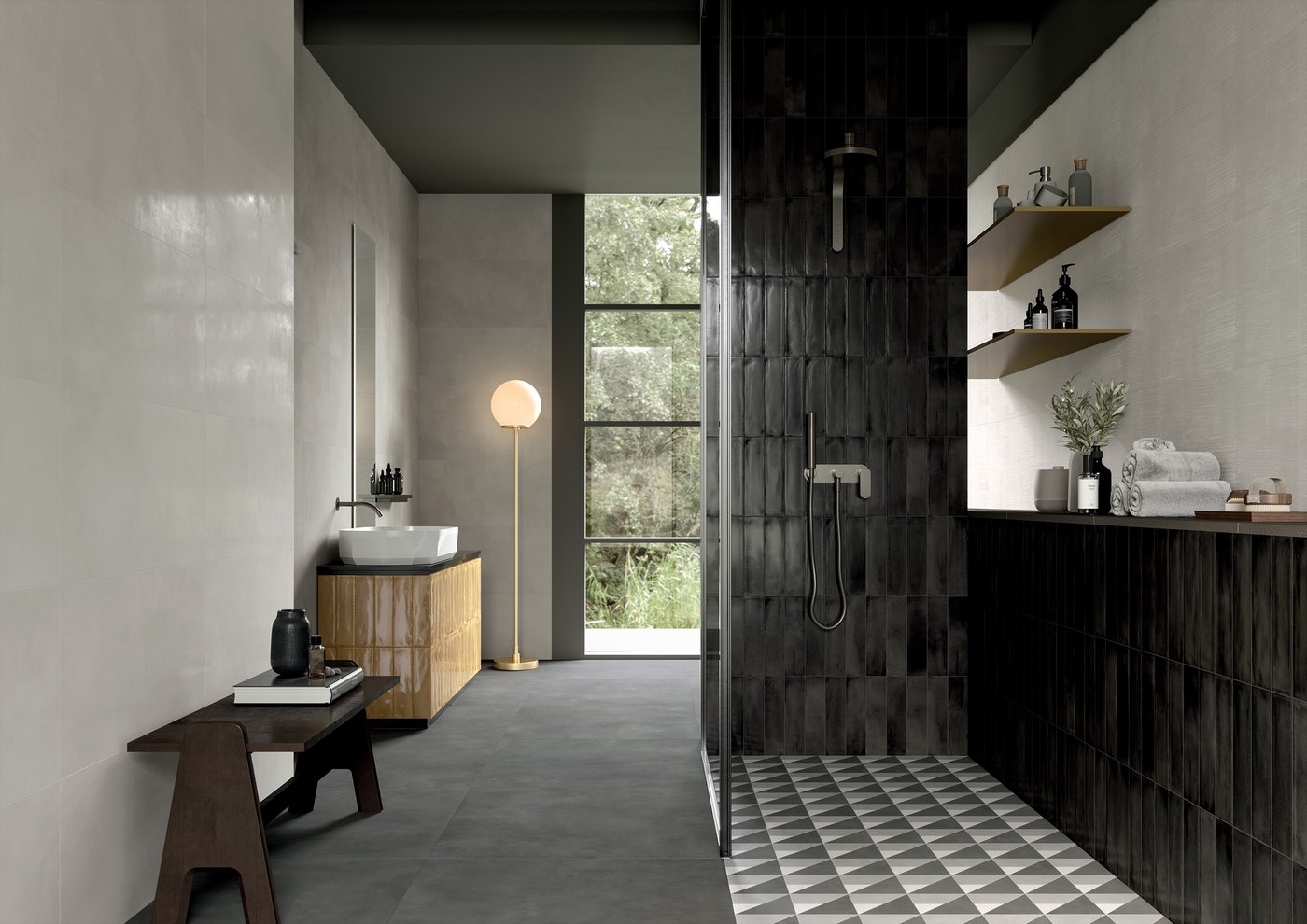 Marca Corona's ongoing research into surfaces aims to aesthetic
originality through technological innovation. 3 different production
techniques and a broad range of 8 sizes and 21 colors work
together to create unique and surprising combinations, for a
total look decoration.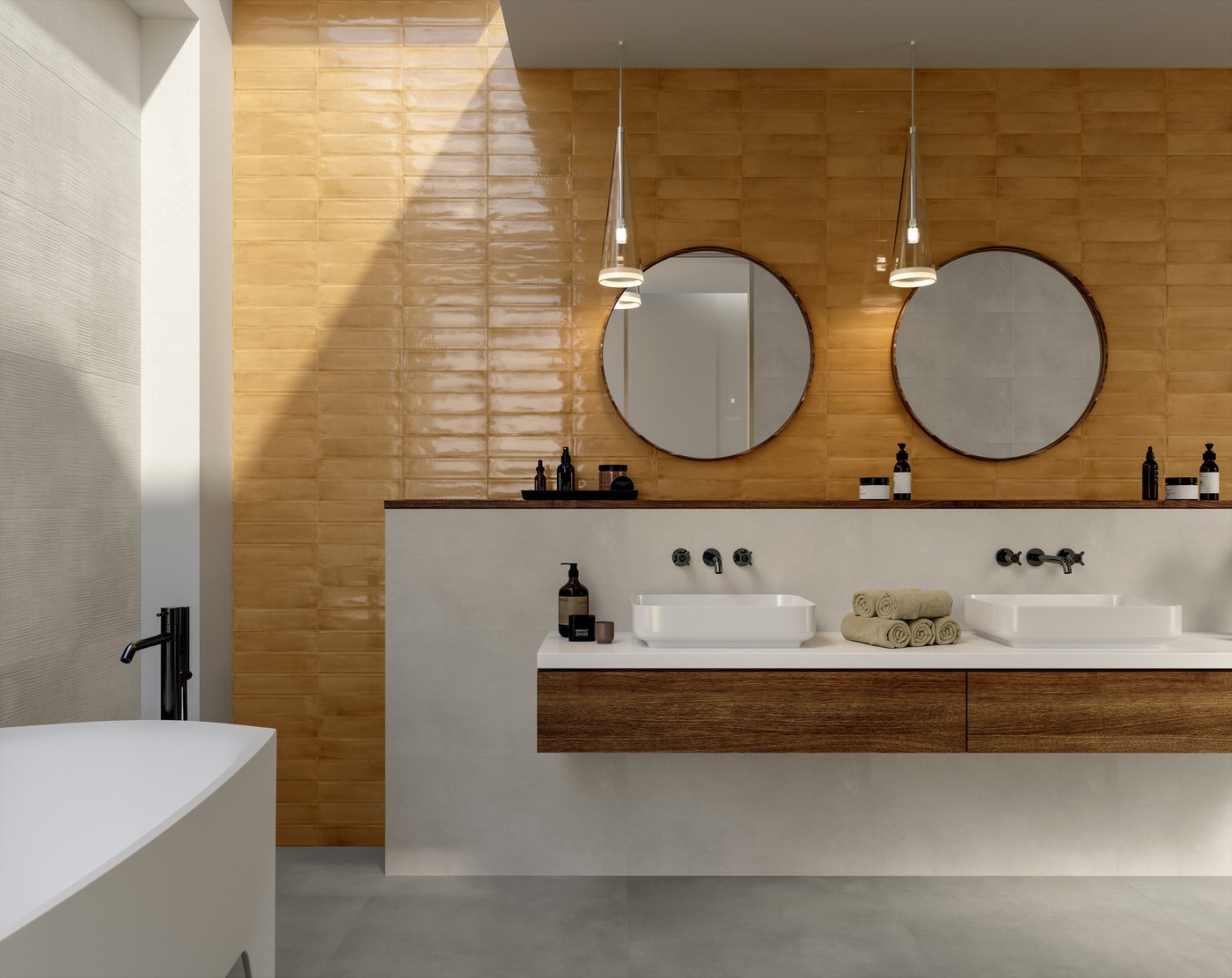 Multiforme enhances the ability of ceramic surfaces to dress up
spaces, thanks to decoration solutions ranging from small Brick
7.5x30 to large sizes, as the ultra-thin weak 120x278, from
geometric designs to floral patterns and a wide range of mosaics
for a "wallpaper" effect.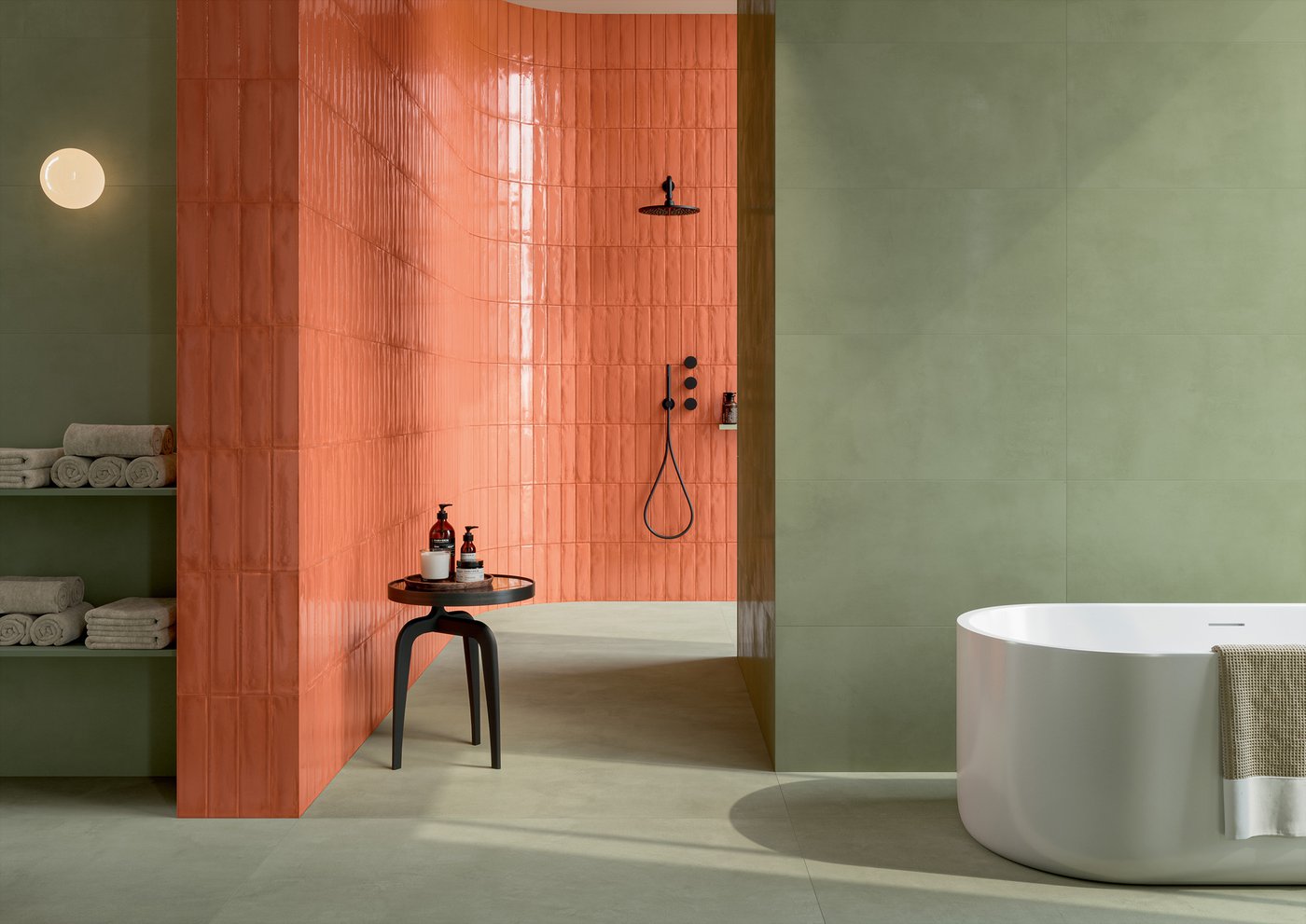 The delicate lustre effect enhances the material and brings out the
graphic details for an even more authentic look. The
striking Fronde cascade decoration comes to life on the large
120x278 slab size, for visually striking interiors. The Inciso
structure, combined with the plain background by the silky smooth
surface finish, invites a tactile exploration of textural irregularities.
The small Brick 7.5x30 size creates an evocative atmosphere that
enhances the preciousness of handmade imperfections.