"Nui stems from work on simple geometric forms – the cylinder and the hemisphere (...).The relationship of volume between these two shapes, (...) determines the various pieces that form this family. Parts of a single whole, these two volumes take on different, complementary meanings in a symbiotic relationship."
Meneghello Paolelli Associati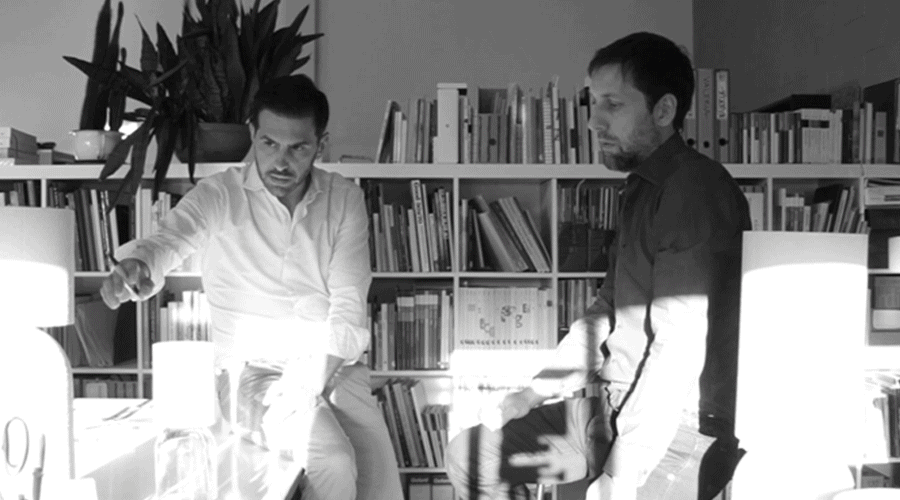 Overview
Initially developed as an extension of the Nui family, Nui mini translates its design inspiration in a rechargeable and portable table version, thus becoming a product with its own identity, precisely because it can be used by private customers in completely different domestic contexts, including indoor settings.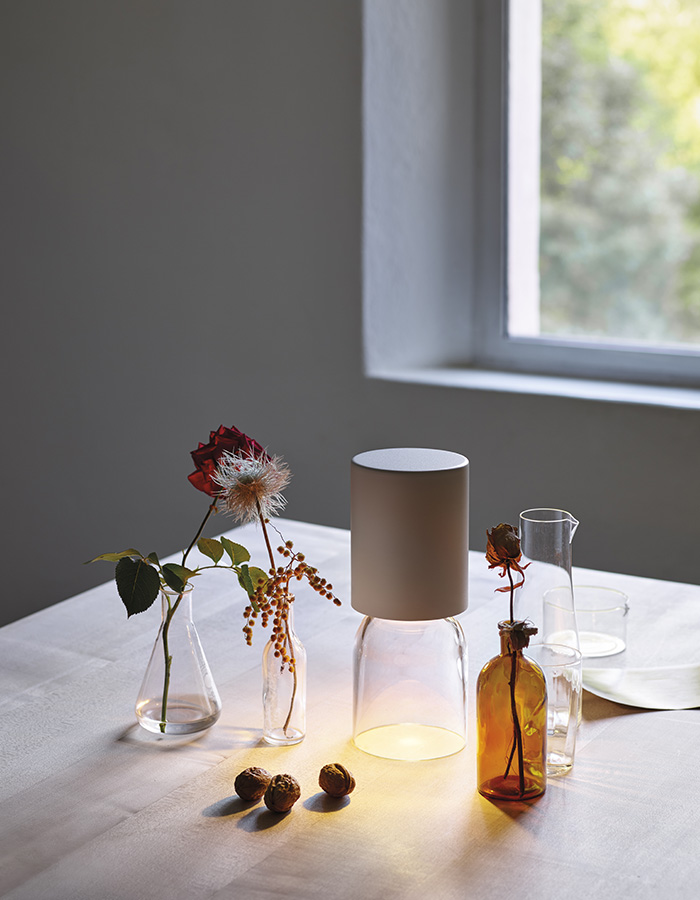 Project key words
PORTABLE LAMP: TOTAL FREEDOM OF MOVEMENT IN&OUT
Following the concept of hybridizing and contamination, the lamp is ideal for indoor and outdoor settings.
The lamp interprets the theme of portability, granting increased independence to users to assign roles and functions to technical lighting products.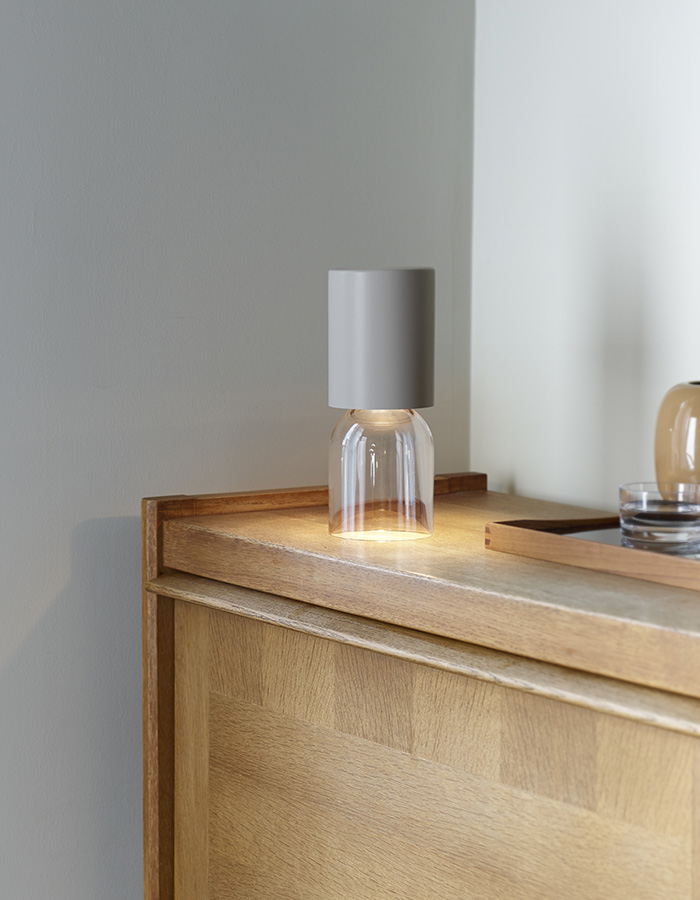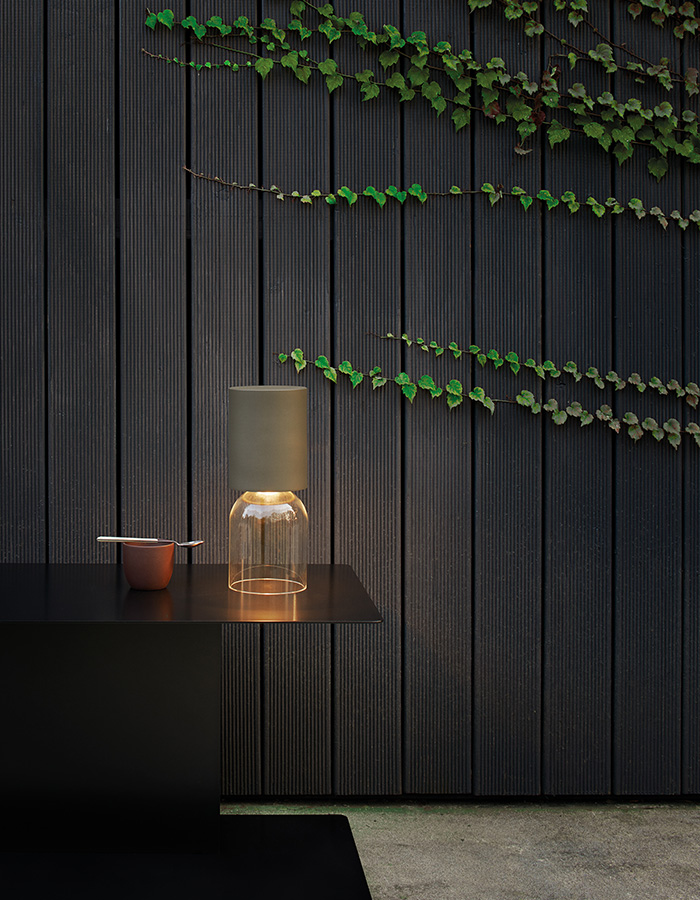 VOLUMES
The use of the volumes is similar to that of the Nui Outdoor floor models, but in this case only one variant is available.
The upper block becomes the housing of the light source, hidden from view and aimed downward; the lower block, shaped as a hemisphere, supports the first block and becomes the diffuser.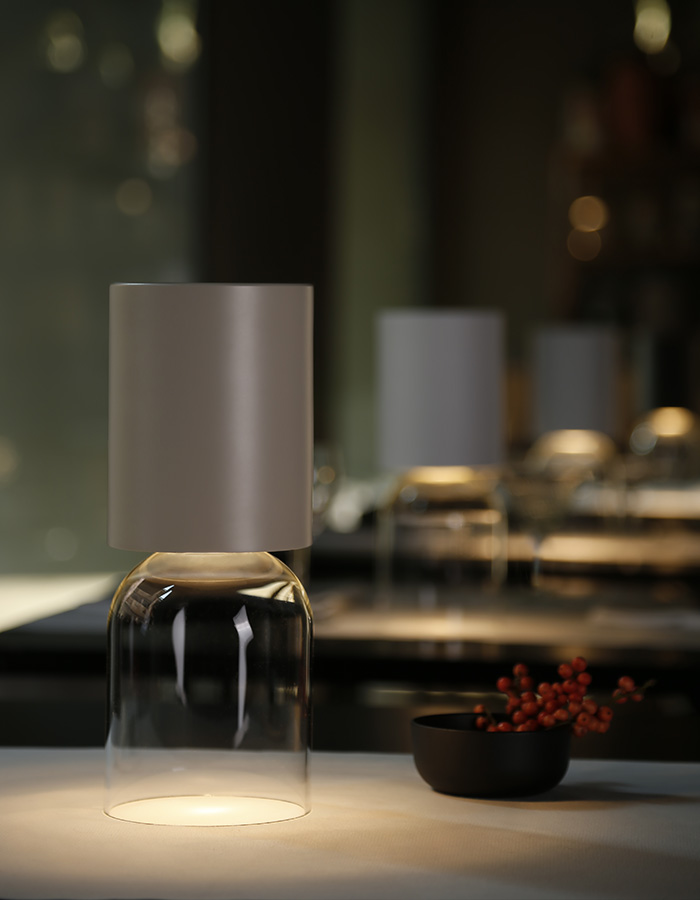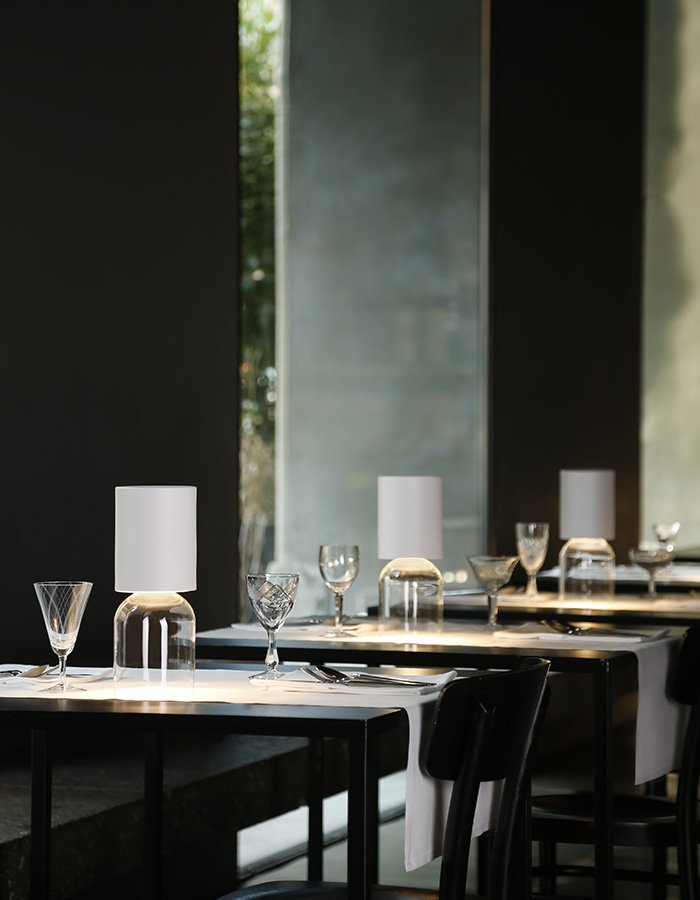 MATERIALS
Offered in three colors for the top (white, greige and sand), it has a glass base that contributes to create a sophisticated game of reflections, making the lamp particularly stylish and original for this product category.