Somewhere between a ship waiting to set sail and a Flintstone-esque
service station, Saracena looks like a place to cultivate boredom,
surrounded by a whirling of sea and moon.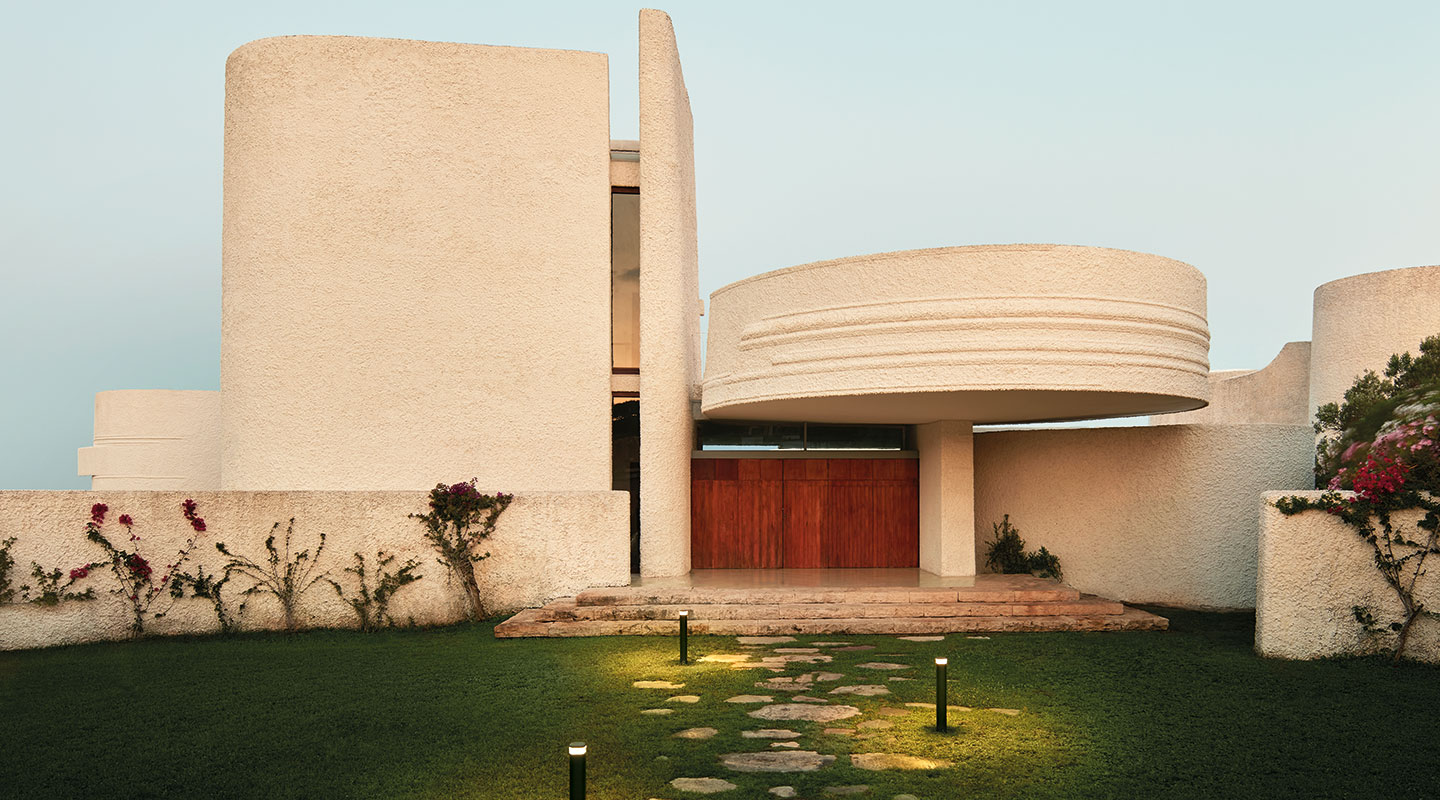 The air is crisp. Behind the hedge, one can hear the sound of raking leaves and the
waves crashing onto the sand. Saracena lies immersed in calm stillness, its forms looking like
a placid wheel of ricotta that has just emerged from its whey. The sun shines onto the
window, a winking reflection that is an invitation to come in. Within the bright corridor,
the tiles evoke the colour of scrambled eggs, it's time to make a coffee. All around,
it smells like ten in the morning. Like a mirrored conveyor belt, the floor pushes you to
discover the other rooms. A fly taps on the window of the sea-facing hall;
it stops, it starts again.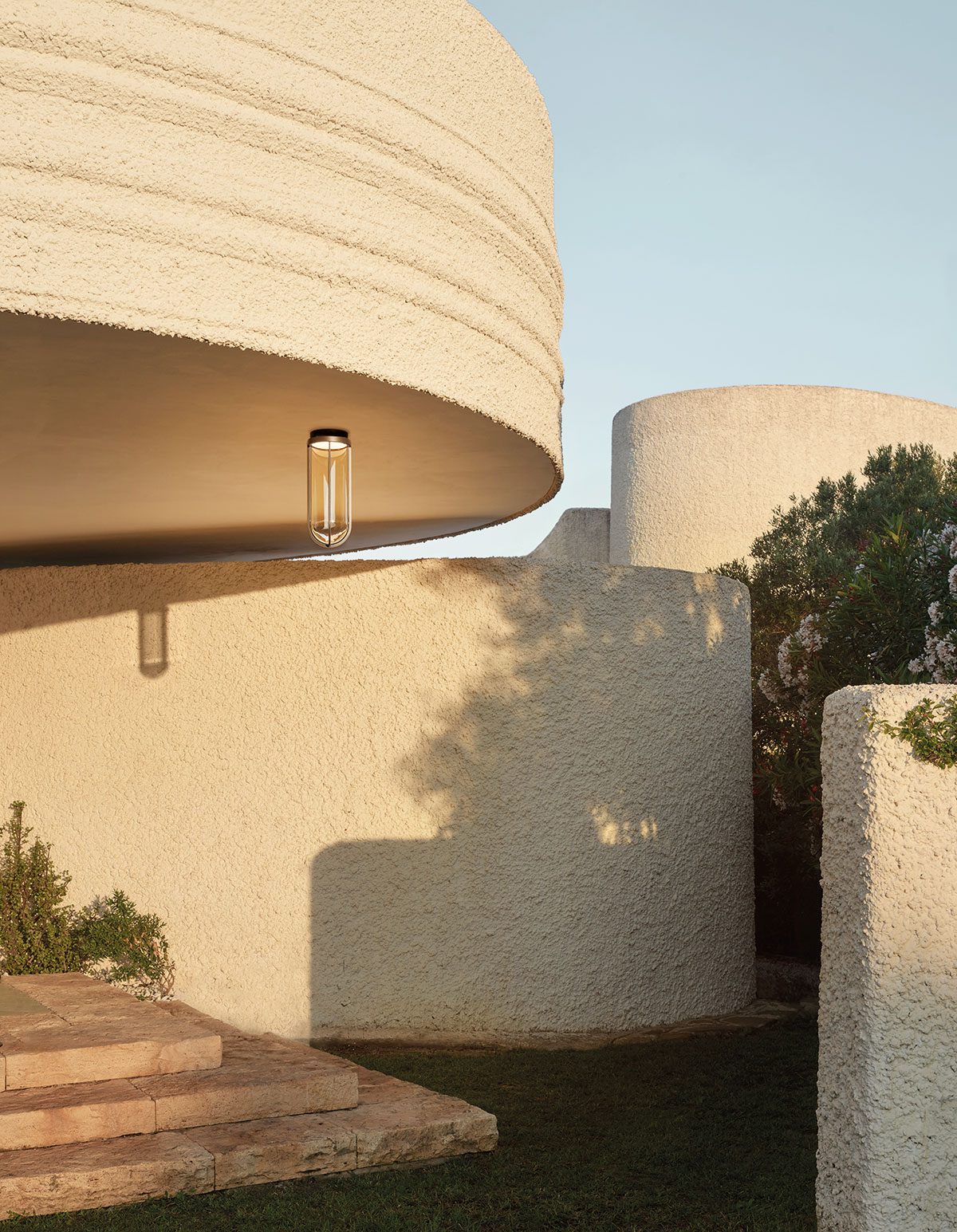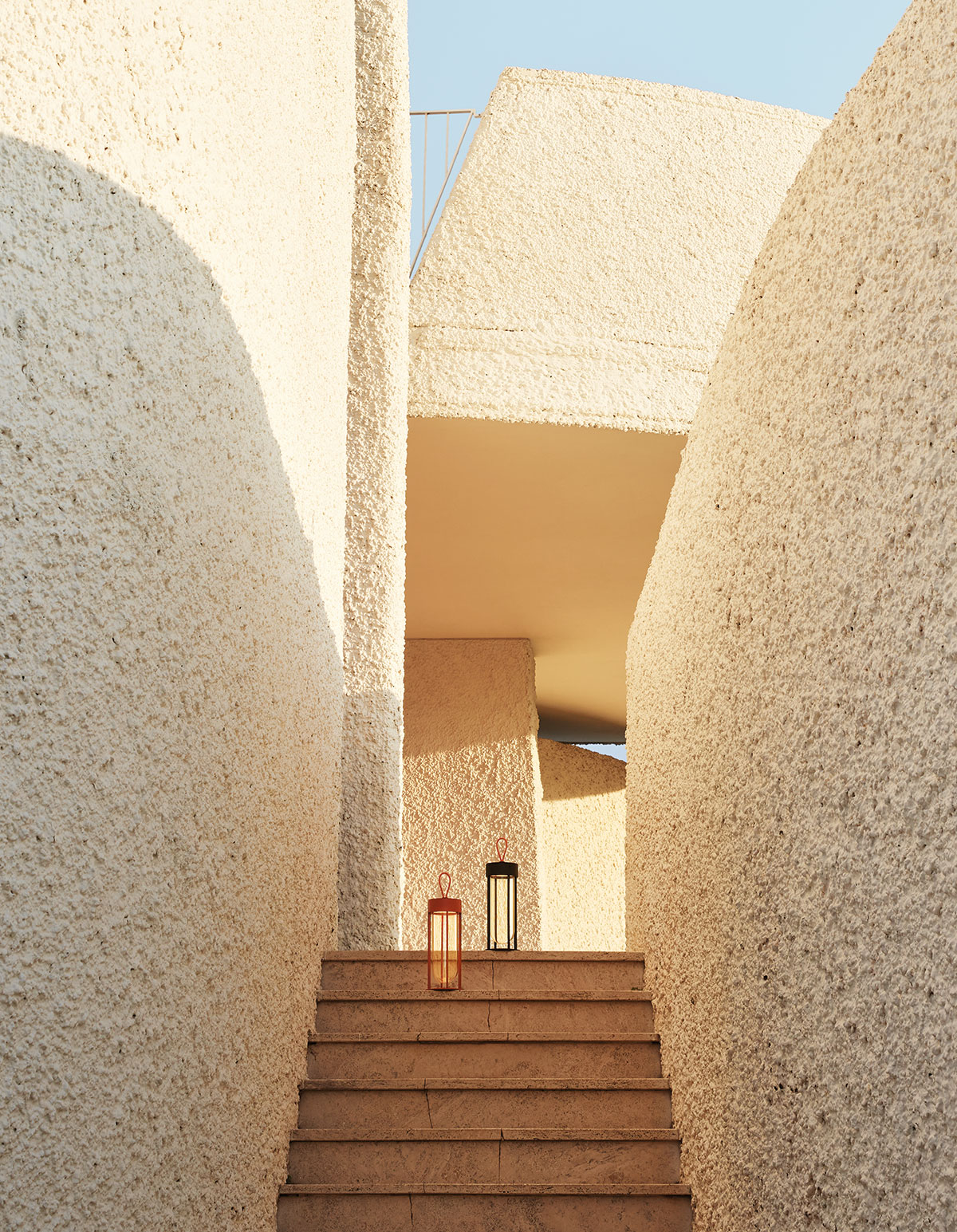 In Vitro Unplugged, in anthracite and terracotta, by Philippe Starck.
Its buzzing sound brings to mind the neon signs on the promenade, where in 1957
Ingrid Bergman and Roberto Rossellini sipped acqua e menta while, at home, the sun-dried
sheets were preparing to host Gregory Peck, Marlon Brando and Federico Fellini.
Nearby, in 1962, a Lancia Aurelia shot past, ruffling bougainvilleas in the movie 'Il Sorpasso'.
Meanwhile on the first floor terrace, the Villa's owner, Luciana Pignatelli D'Aragona,
was resting under a large straw hat.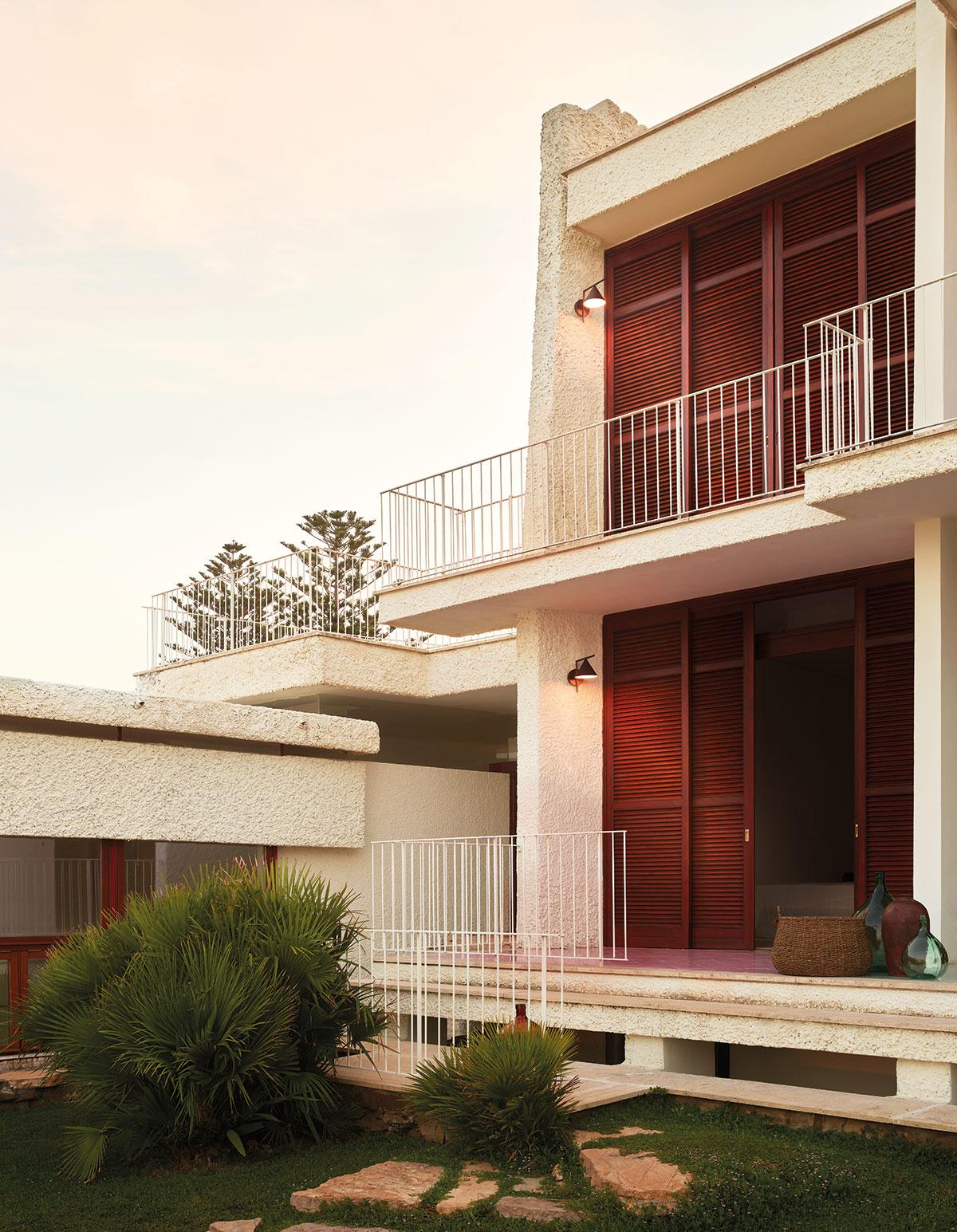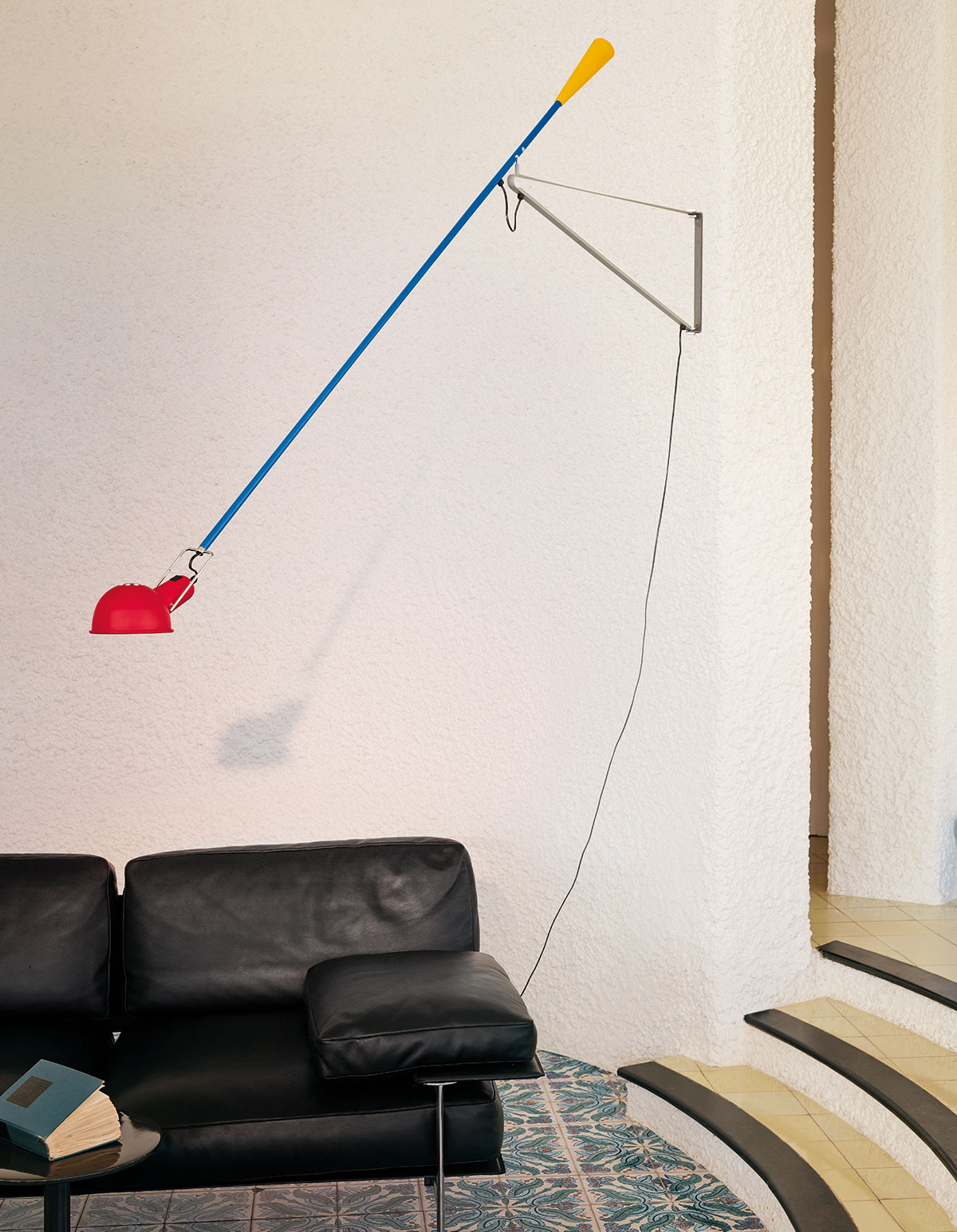 265 Chromatica, by Paolo Rizzatto.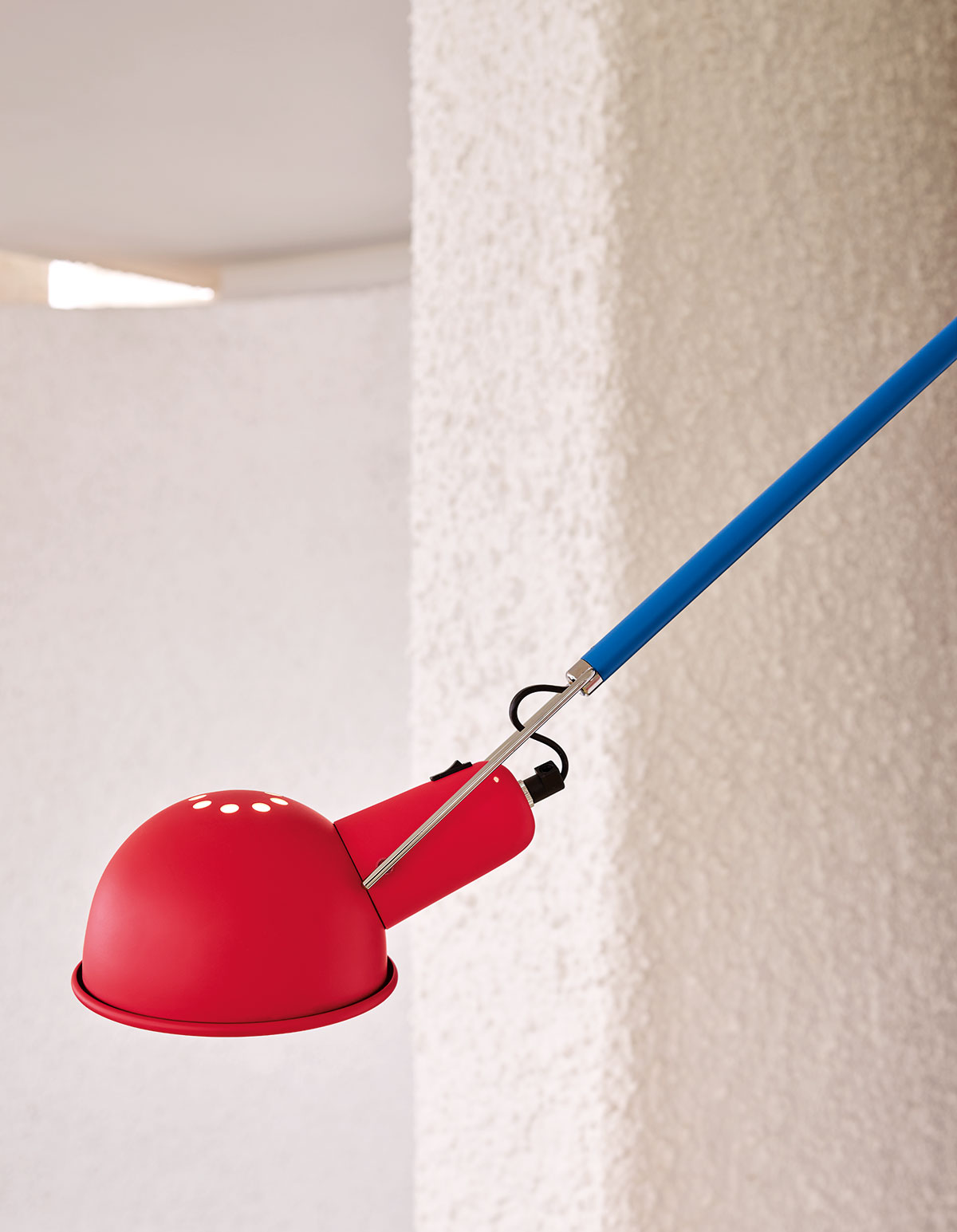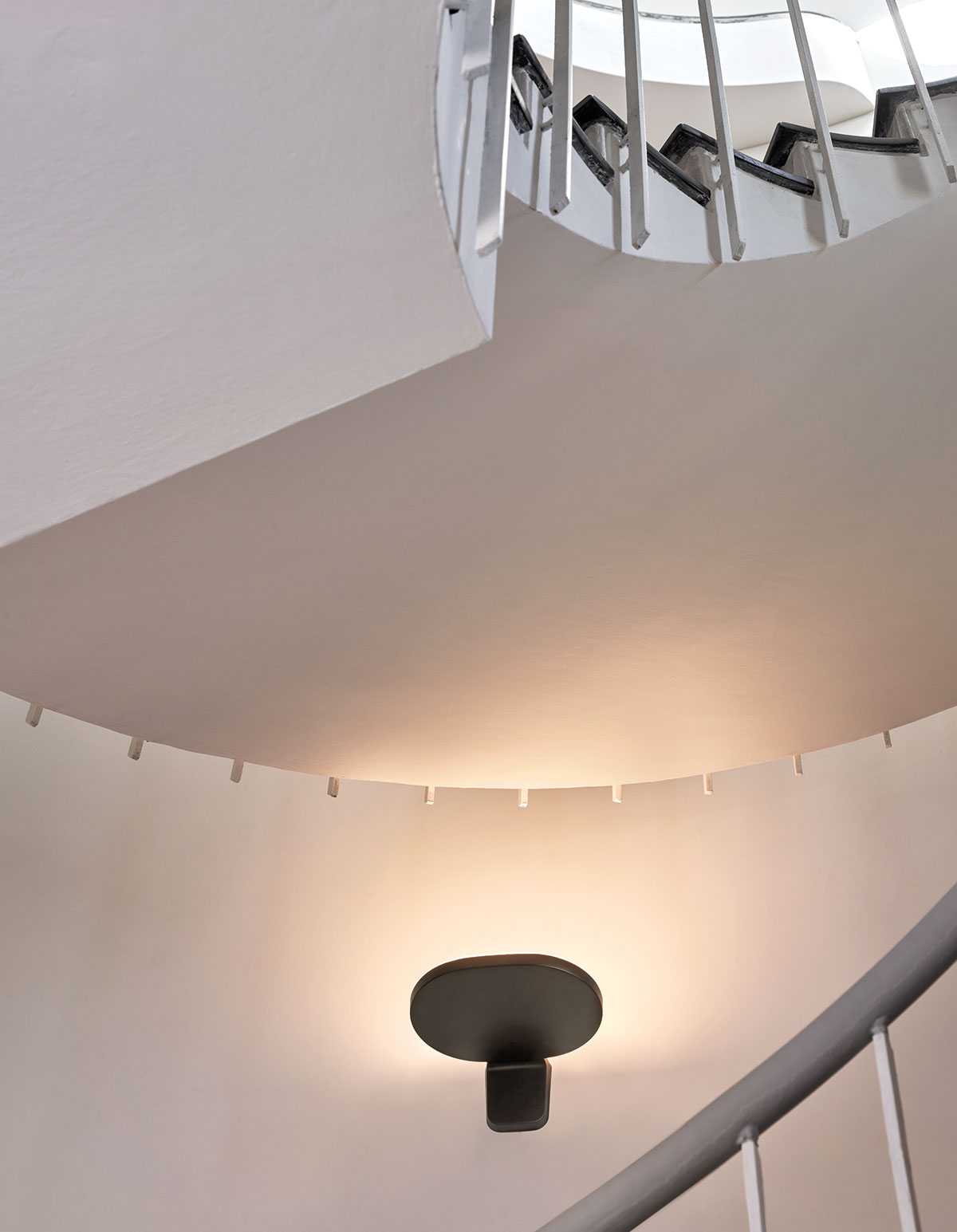 Oplight, in satin black, by Jasper Morrison.
Something's moving. It's the light. It must have been an hour, maybe two. A dancing
ray of dust ploughs through an eye-shaped opening on the ceiling. Shadows cut the space
into cake slices. On the green and blue majolica tiles, in the sunken parlor, a girl with a peach
and strawberry striped dress is lying down, eating a popsicle. It's hot, the breeze
passing by the round garden flicks through the pages of a magazine. The outside walls
suddenly turn canary yellow, and from the fluorescent lawn two white
butterflies fly against the light.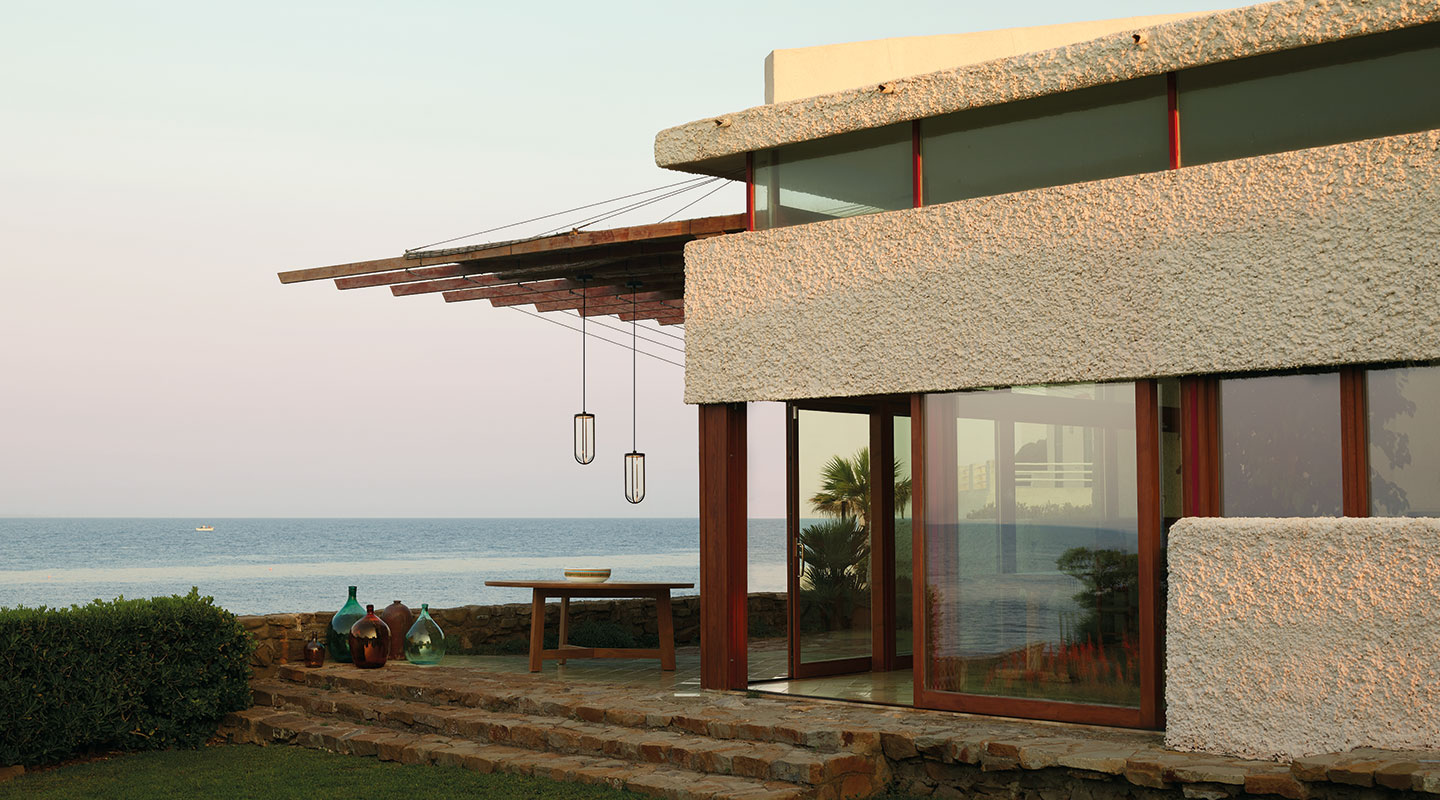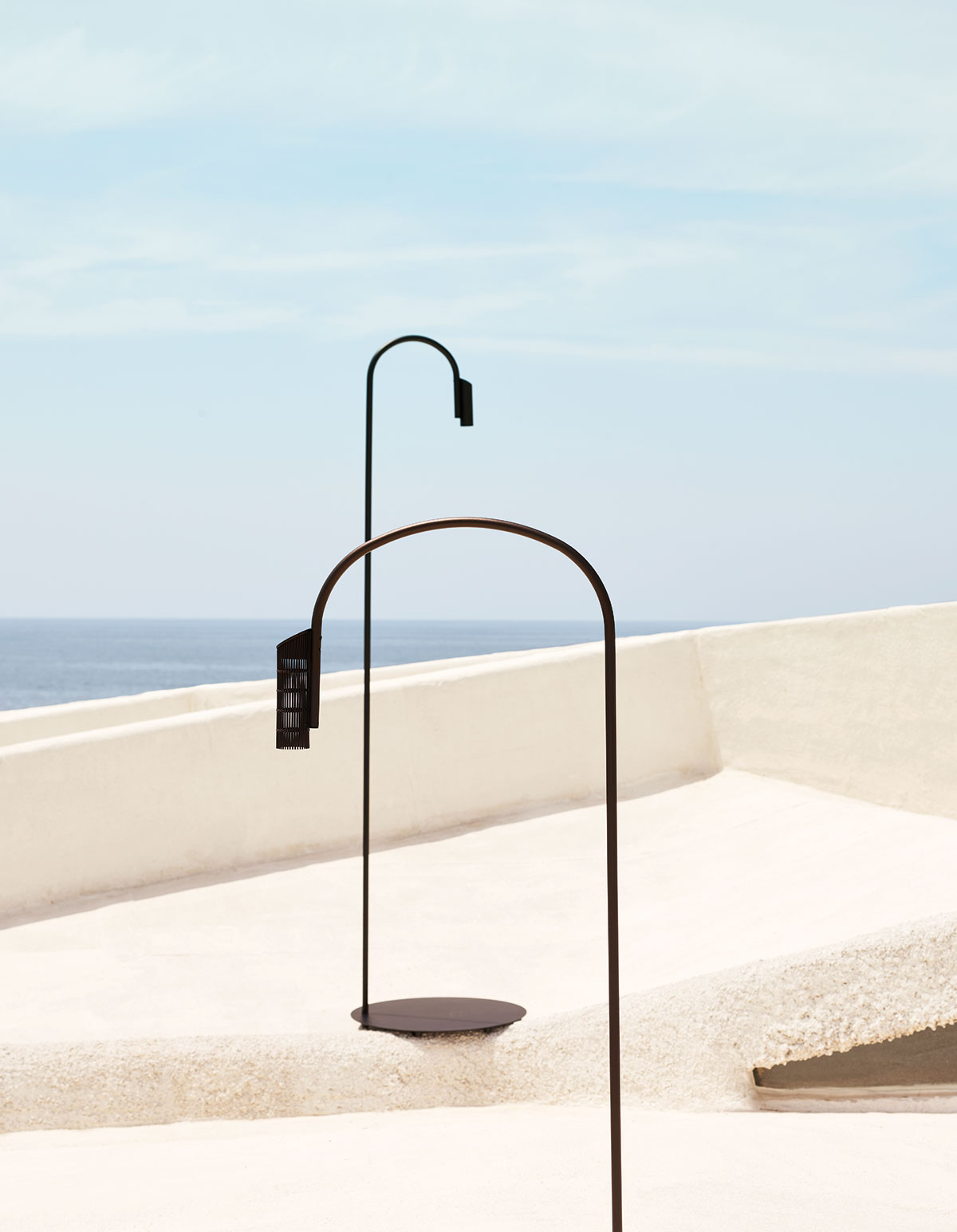 Below the terrace, the underground grotto offers refuge from the heat and it's an ideal
spot for private conversations, singing practice, or sharing recipes. With a little sprint,
it's possible to jump in the sea in less than twelve seconds – with or without a bathing
suit on. And if you hold your breath underwater, you can lose the sense of time. Once back
on the surface, it's sundown. Looking back to the horizon, Saracena rises all pink, like a
tamed coral reef punctuated by agave and palm trees, under a Roman sunset that
tastes like summer and opportunities.