A dramatic lighting collection originally designed by Michael Anastassiades for New York's
legendary Four Seasons restaurant, Coordinates features a series of interlocking linear LED
luminaires that take their formal inspiration from the mathematical precision of the Cartesian
grid.
"Coordinates is a lighting system
consisting of horizontal and
vertical strip lights that form
illuminated grid-like structures of
various complexities. The system
can be easily adapted for different
environments of varying scale."
– Michael Anastassiades
Coordinates Wall
Coordinates collection is now extended to include two elegant wall models, composed of
one or two lighting strips. Each version allows vertical and horizontal positioning depending
on the space and on personal taste, while the canopy becomes an integral part of the
configuration through the tangent fixing to the strips.
Magic, rigor and a strong visual impact are the distinguishing features of Coordinates Wall,
the new addition to the collection of essential and refined lights.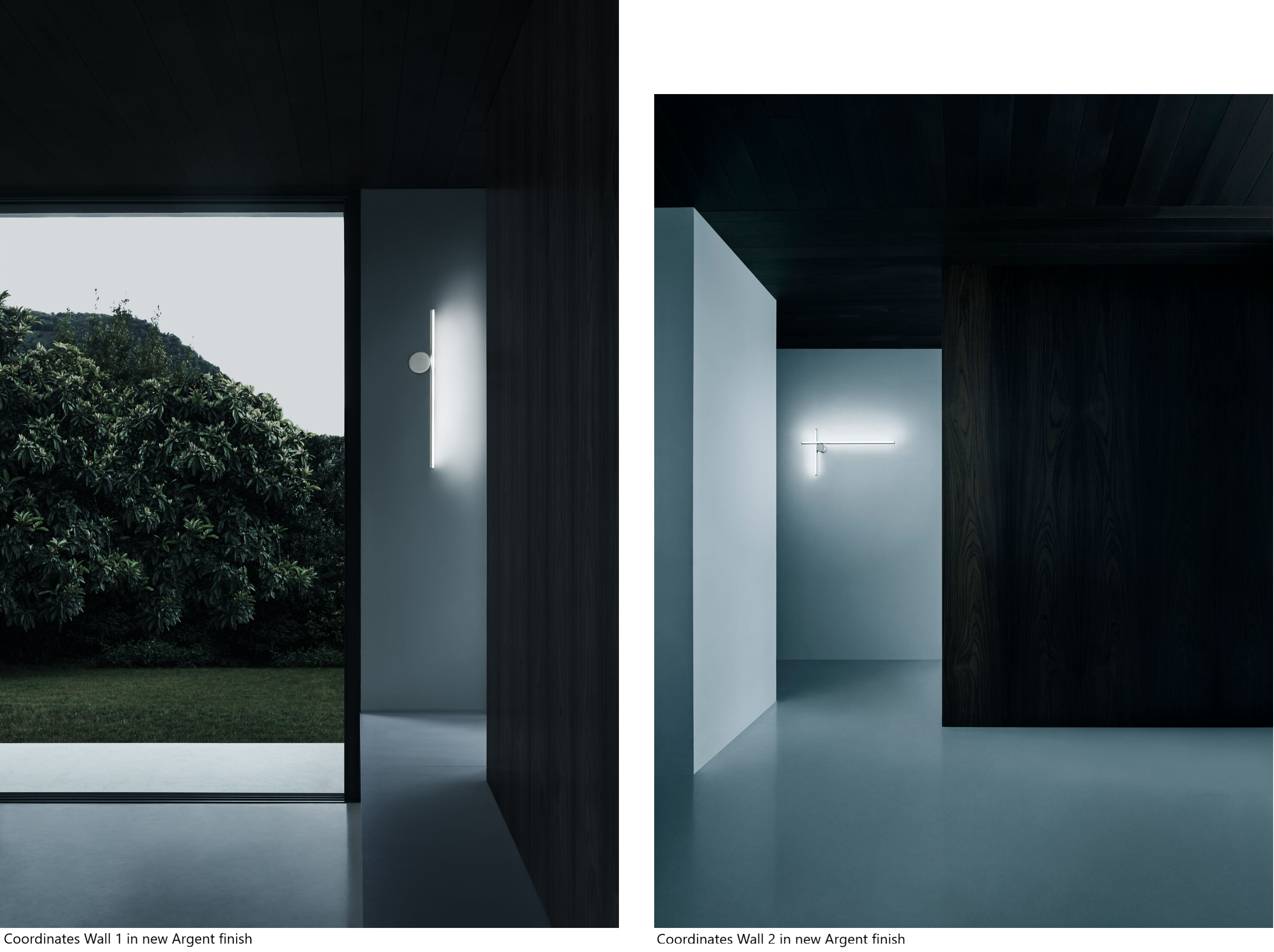 Coordinates Suspension and Ceiling
Coordinates comes in a broad array of set configurations, including four suspended
chandeliers of different sizes and three ceiling-mounted luminaires, available in two lengths
to suit both standard and high ceilings.
The collection also features a repeatable module that can be suspended or ceiling-mounted,
ideally suited to impressive, large-scale installations as often featured in contract projects.
Exact, elegant, and easily adaptable, this collection offers a flexible yet formally rigorous
solution for a diverse range of indoor environments, providing maximum impact with a
minimal touch.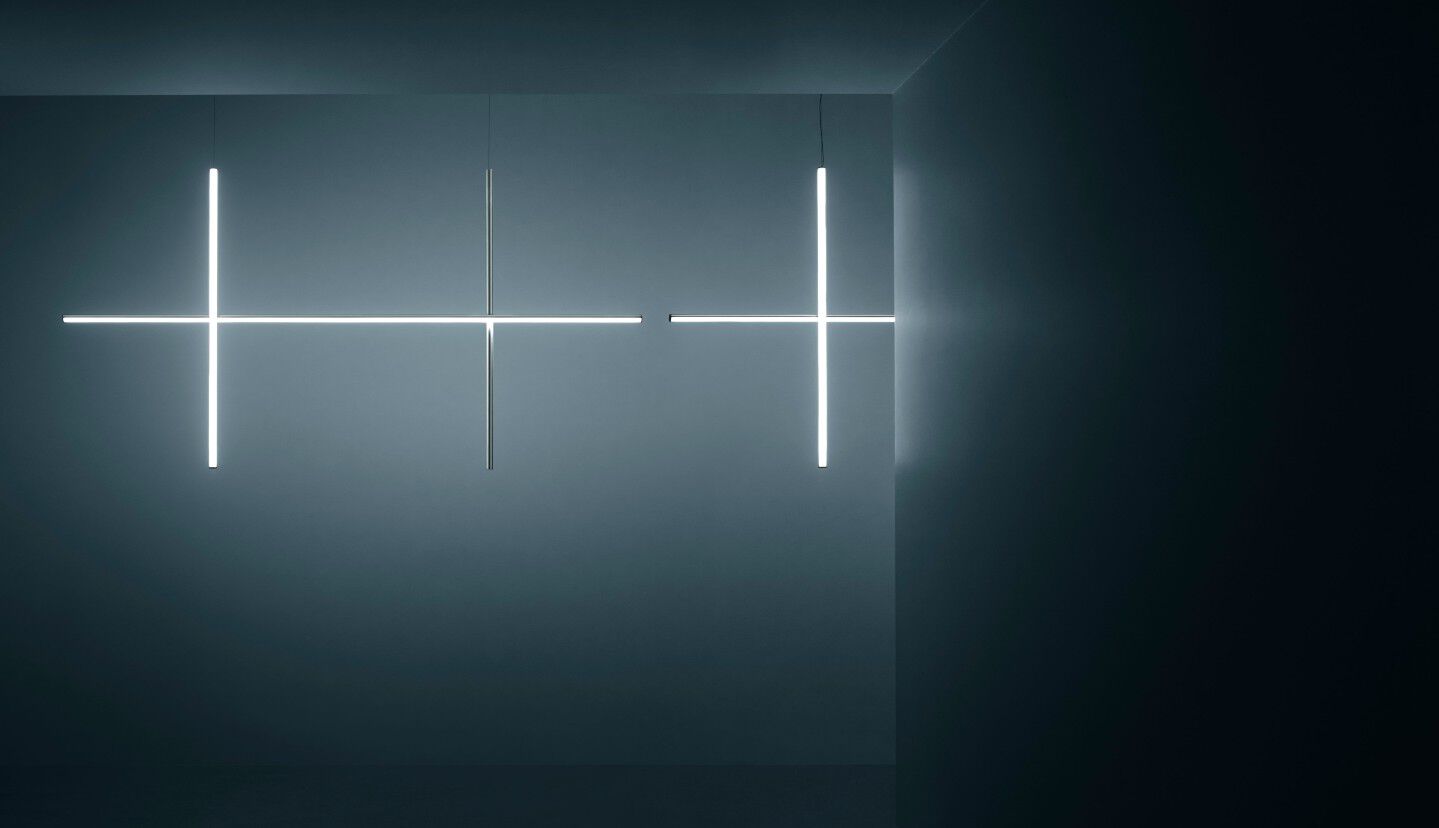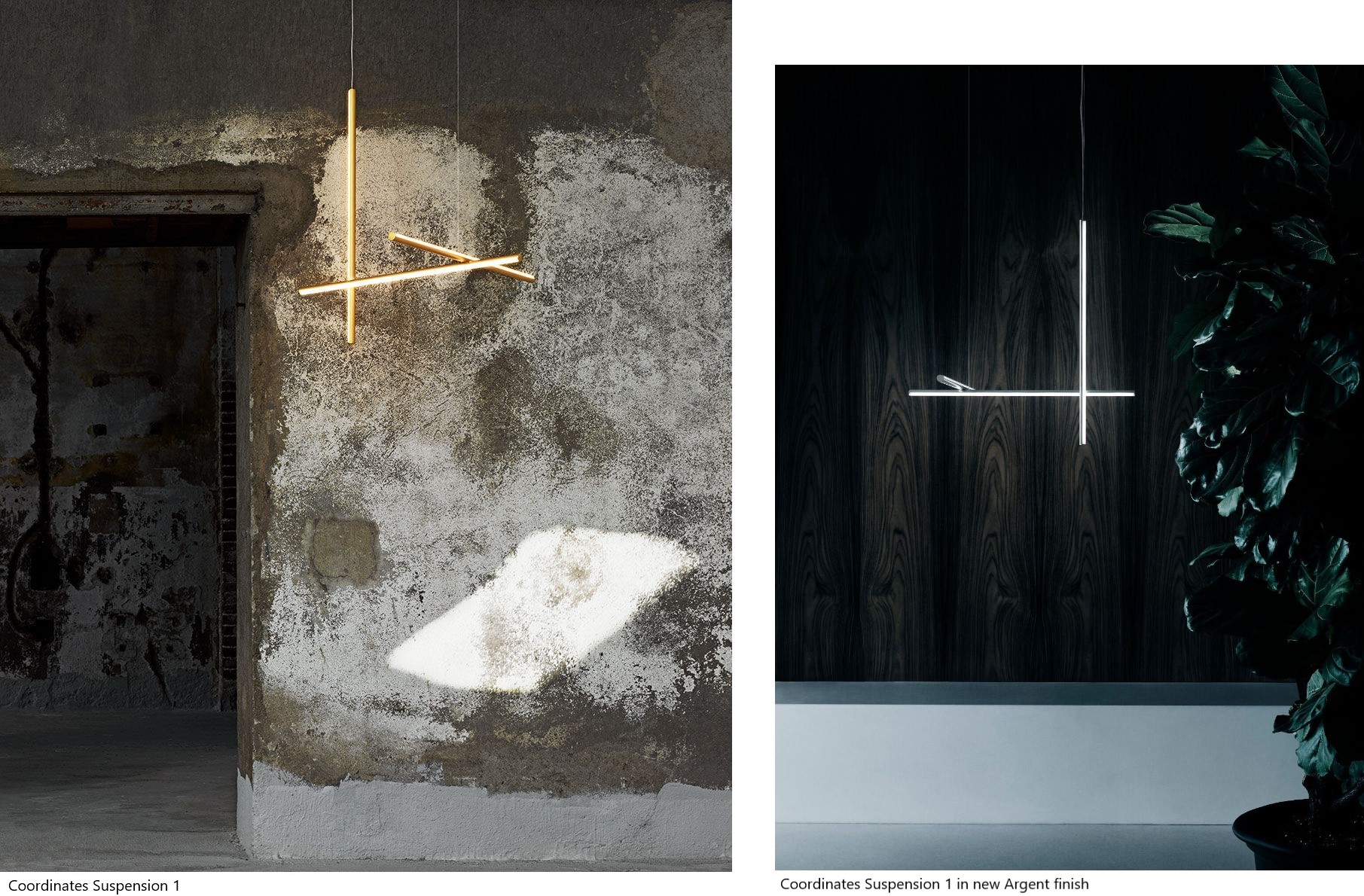 Coordinates Floor
The range is completed by a vertical floor lamp model featuring a simple round base and
two lighting bars, which can be set at the preferred beam angle during assembly.