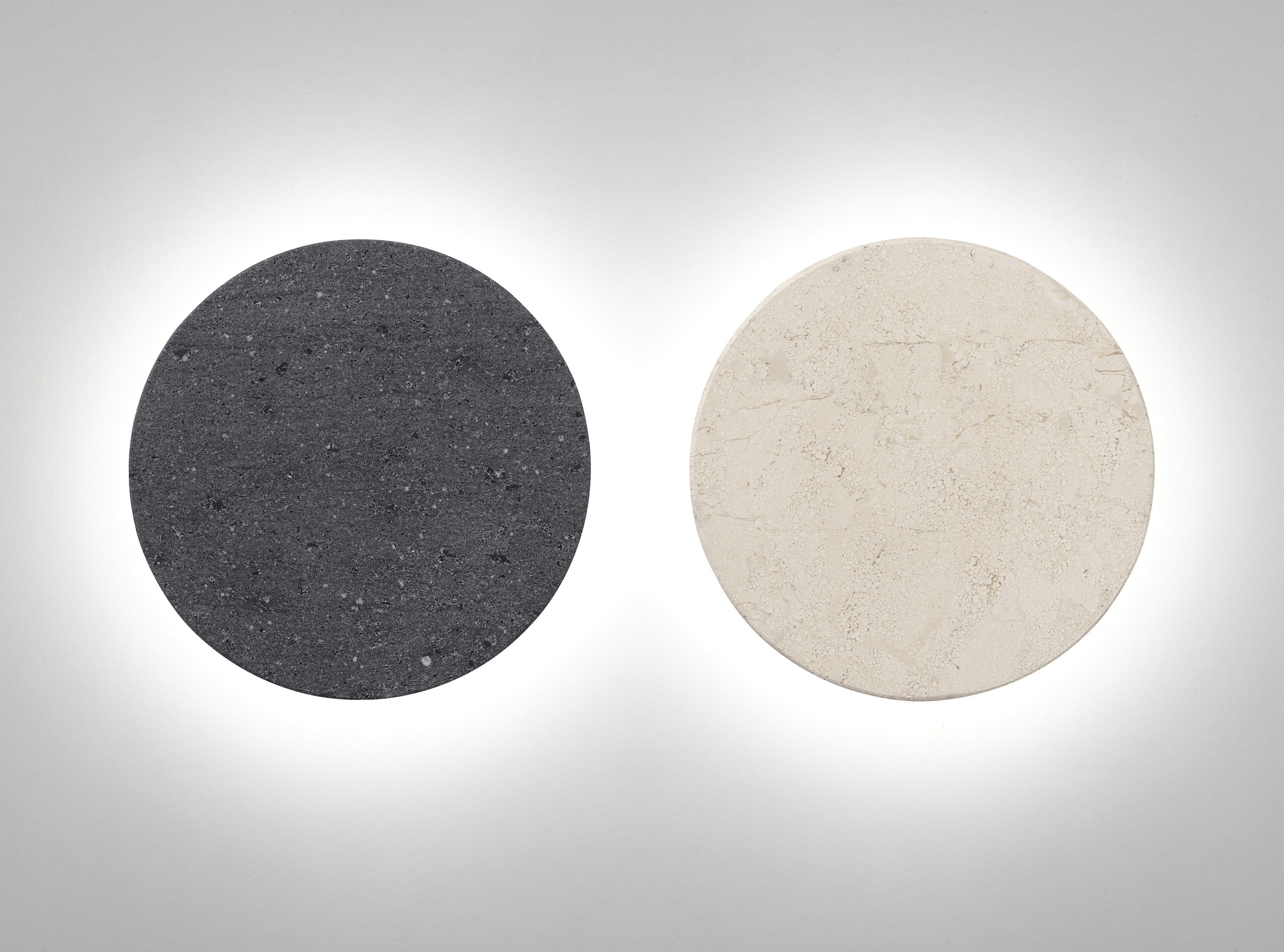 Collection of products for outdoor use, for wall installation with
LED light source. Dissipating aluminum body with diffuser in
transparent polycarbonate. The Crema d'Orcia and Basaltina stone
finishes are made by fastening high-strength, high-resistance
adhesive to a stone plate created by means of mechanical
machining from a solid block. The concrete finishing is made by
fastening a poured cement plate reinforced with fiberglass using a
single component high strength, high-resistance adhesive.
The Primer version is painted after installation with normal water-
based colors (tempera, stucco, water-based paints) to ensure
maximum uniformity with the architecture. The aluminum versions
are finished with a high resistance coating: after a sandblasting
treatment of all components to make the surface porous and ensure
a greater adhesion of the paint, the external coating is applied with
a double layer with epoxy powders according to the QUALICOAT
standard. The first layer of epoxy powder gives chemical and
mechanical resistance, the second finishing layer of polyester
powder ensures resistance to UV rays and atmospheric agents. The
painted surfaces are treated with alkaline and acidic washes, then
rinsed with demineralized water, subjected to a chemical
conversion treatment to protect against oxidation. Upon
commercial and technical evaluation, it is possible to create
customized versions with other materials on request.