The exclusive 356 Outdoor product range, inspired by the features of the same-named indoor chair, is one of the protagonists of the new Ditre Italia Outdoor proposal. Products distinguished by balances and proportions offset by the wonder of nature's elements, to create a unique and extremely refined Outdoor space.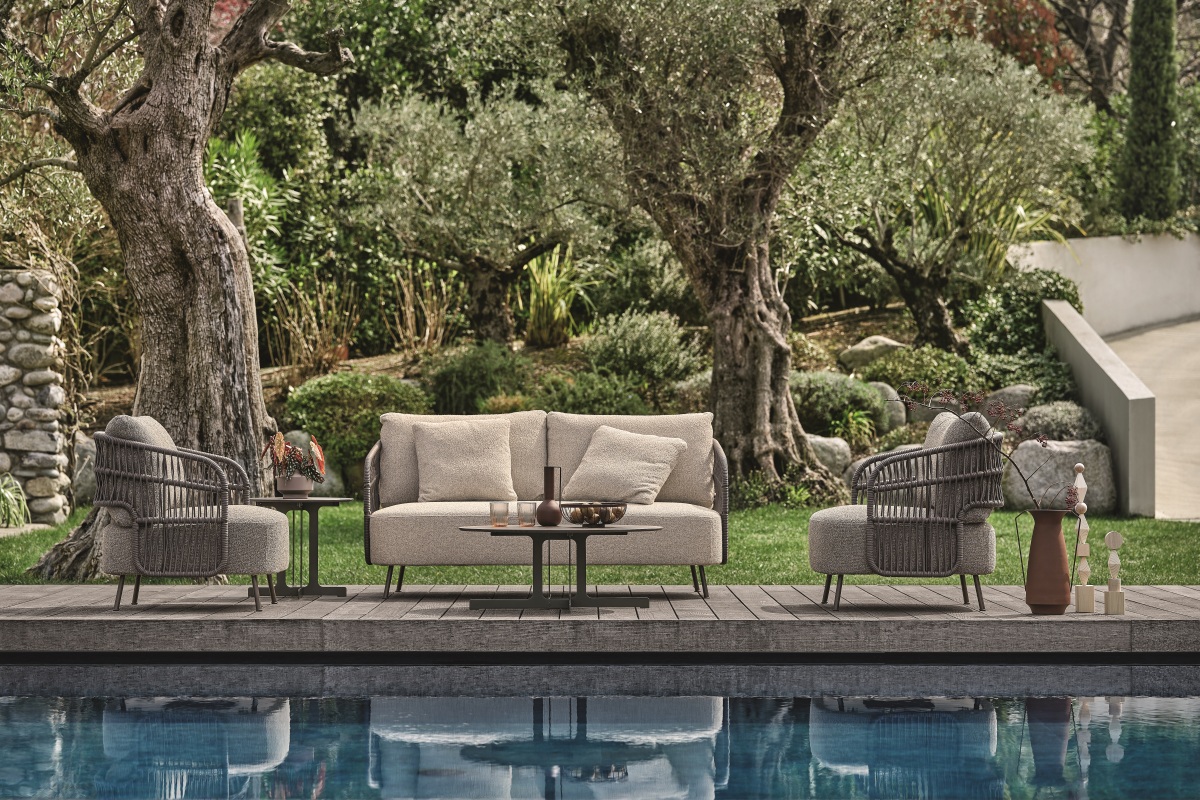 Designed by Daniele Lo Scalzo Moscheri, the collection gives the possibility to create a complete outdoor environment including the elegant sofa; the sunbed; the armchair and the chair. The first two products, both two-seater and 164 cm long, are available in the woven and quilted versions. The first one, is distinguished by a manual weave that develops with a vertical mesh; the second one is covered with a padded quilt, with a particular and innovative laying system.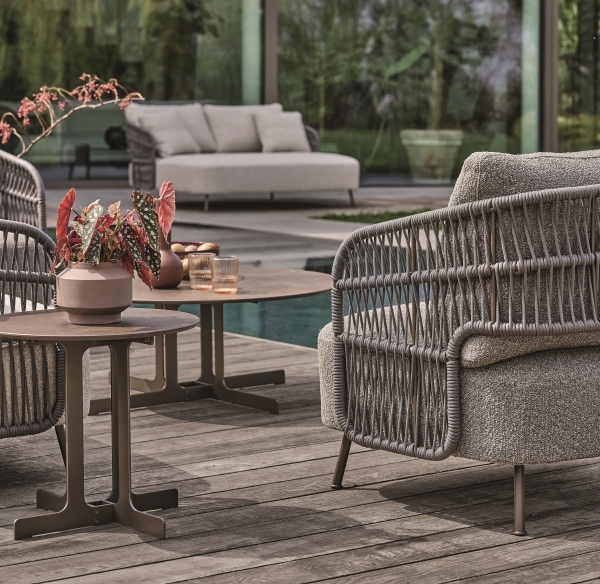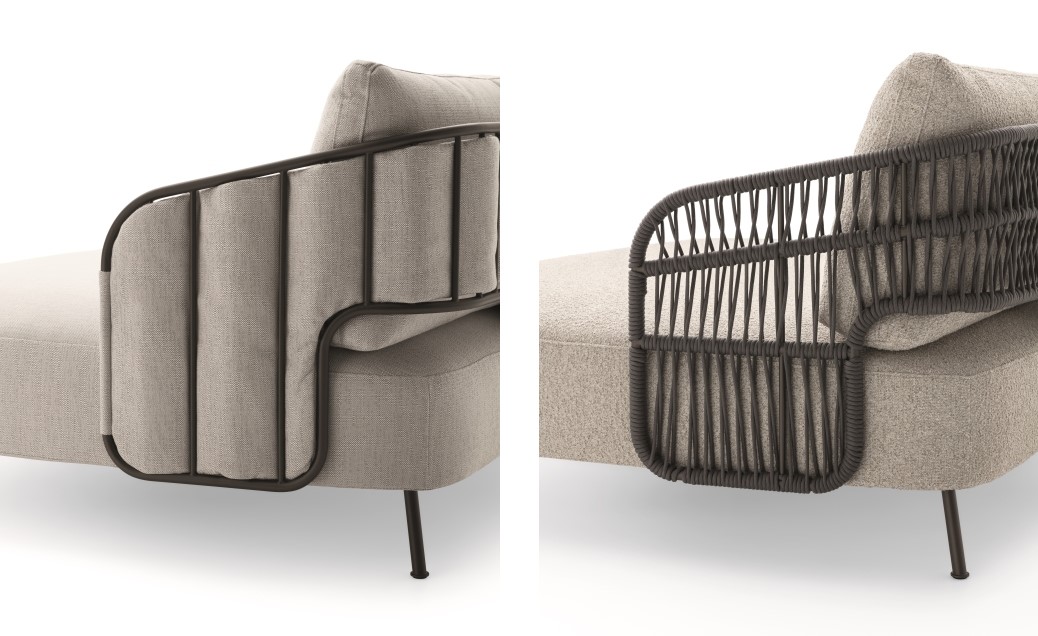 Both solutions are characterized by the optimal comfort that has always distinguished the company, combined with an extremely elegant and refined appearance which are perfect for the creation of a design Outdoor space. To complete the composition, the armchair, available in the woven or quilted version, and the chair, that perfectly recalls the shape of the Indoor one, with the structure like an enveloping shell with a dynamic open and closed effect.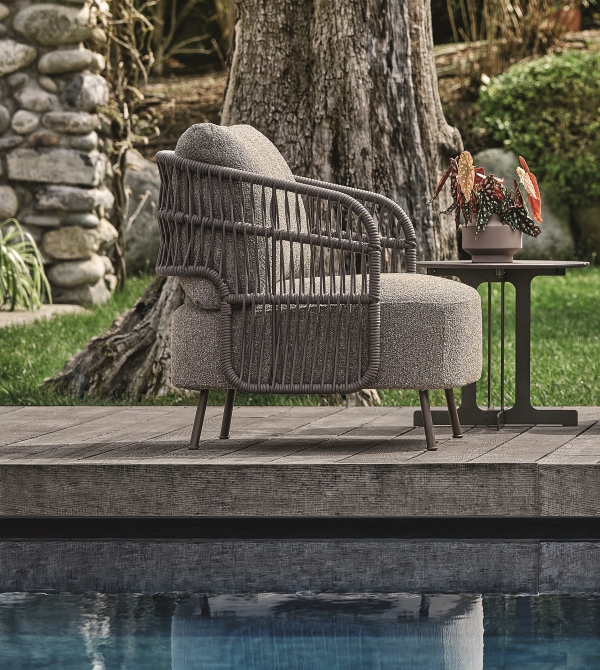 The chair could be perfectly matched to the Pillar table, characterized by an essential top that rests on a sculptural base formed by two columns inspired by the Greek agora, which alternates the use of cement and marble for its composition, being ideal for outdoor spaces.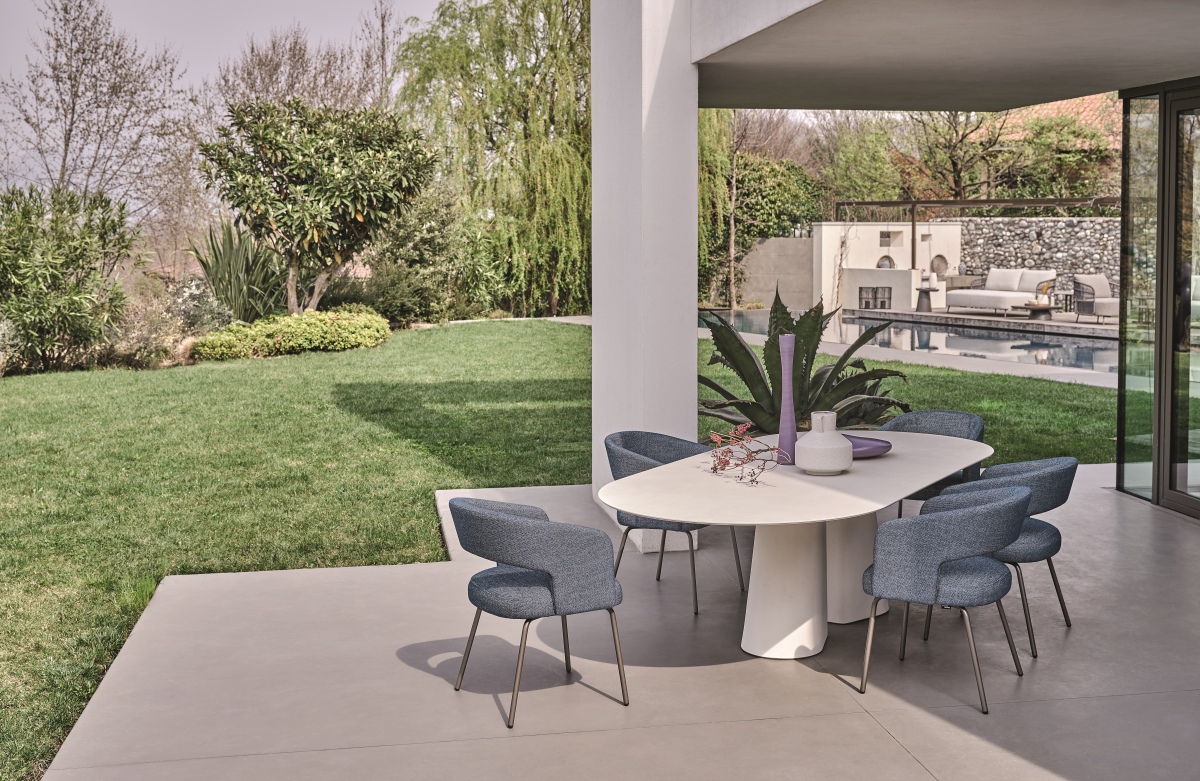 356 Collection, in its many configurations, results a sort of bridge between technology and tradition, in absolute consistency with the language of the Ditre Italia brand; a range of products with a linear but sophisticated shape and distinctive comfort, able to express their essence in the simplest way.