Drawing inspiration from the sofa of the same name, Ada the bed retains the same informal, yet sophisticated, concept of hovering like a plane. Its slimline headboard makes it ideal for contemporary interiors where space is versatile and adaptable.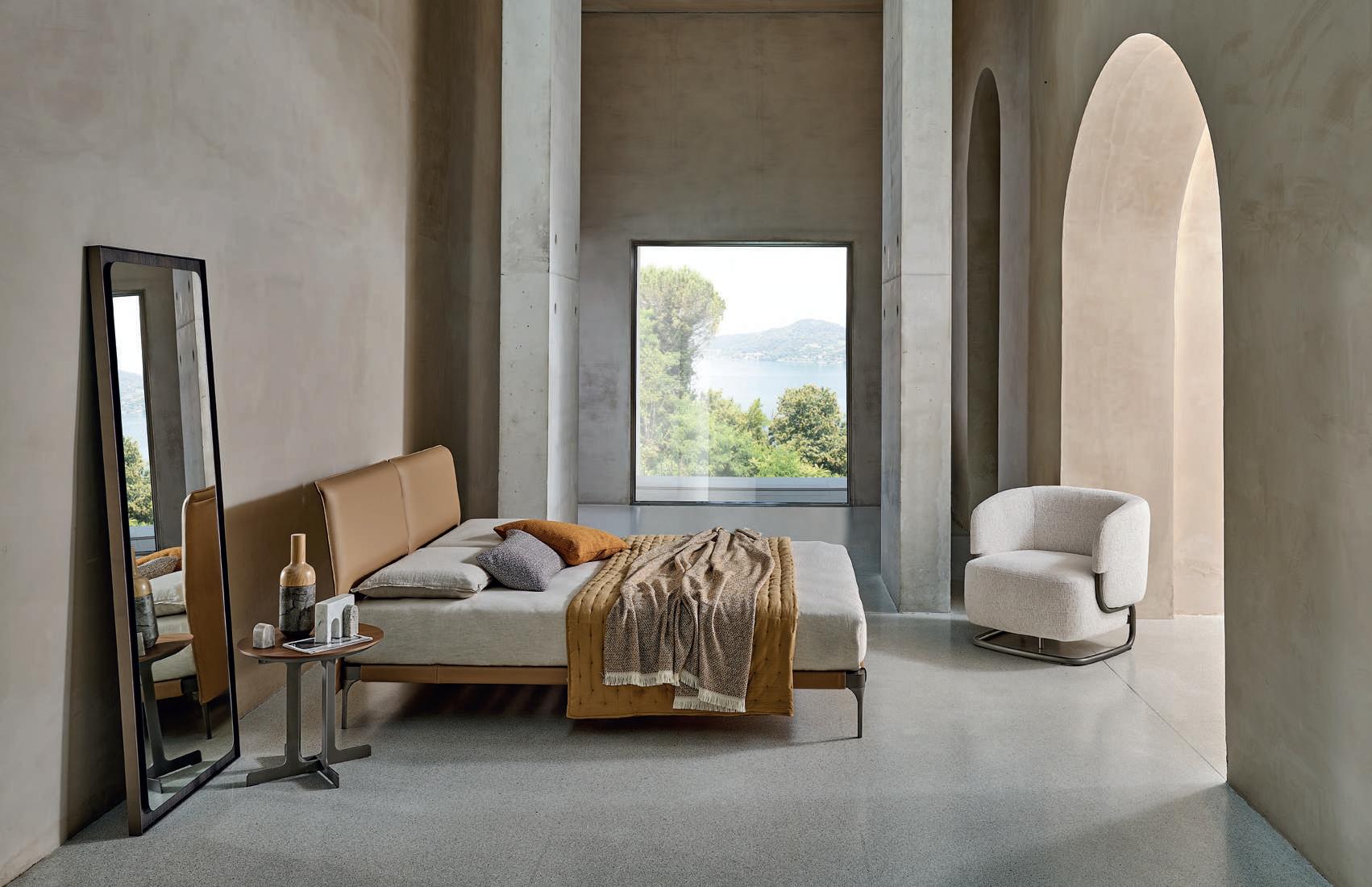 A soberly designed headboard ads an inviting embrace to a bed with compact dimensions. Lightweight and minimalist are the distinguishing qualities of Skin.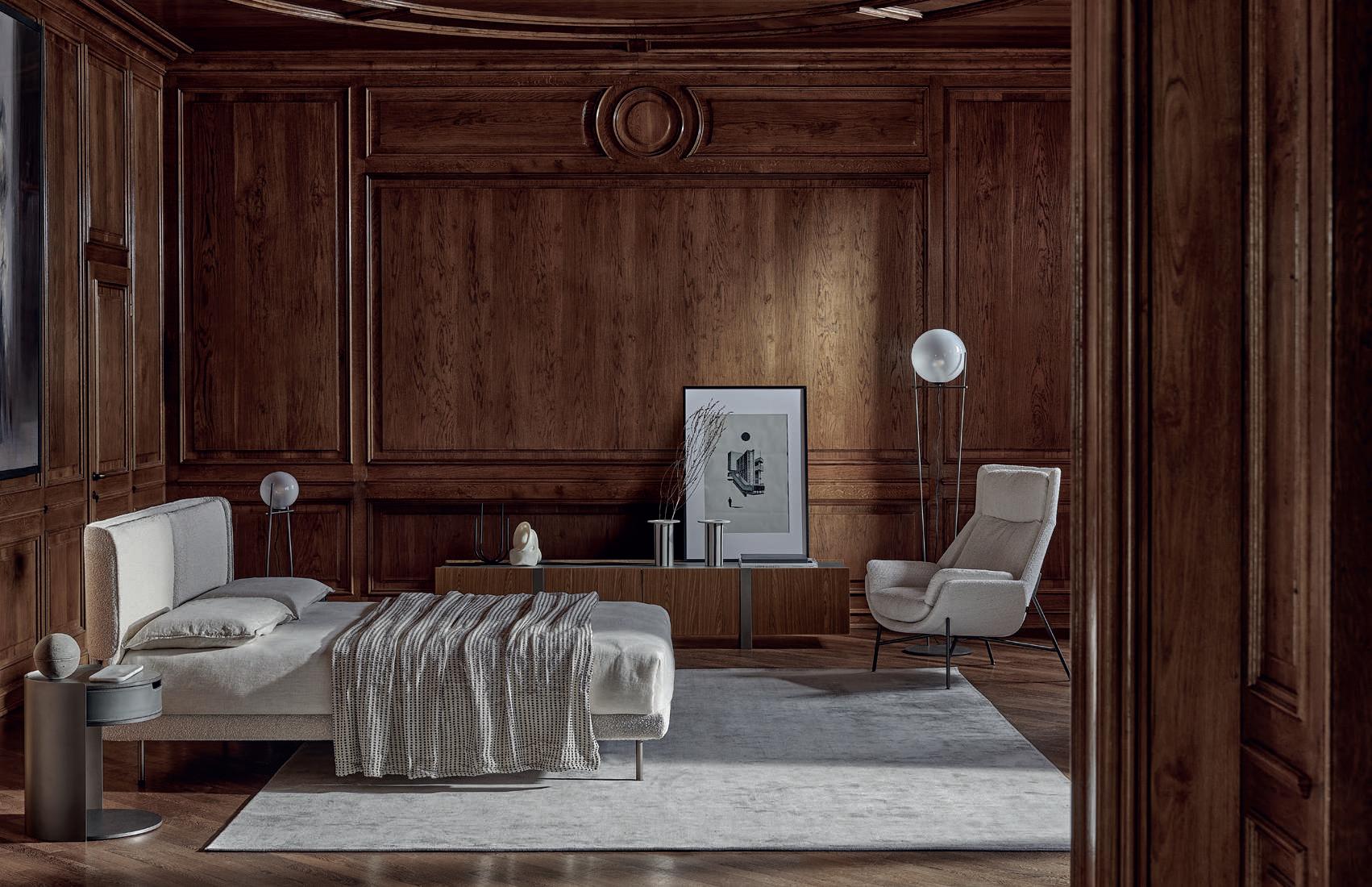 Timelessness is the key feature of Royal. This bed's reinterpreted proportions and the illusion of hovering in the air make it an elegant item for contemporary living.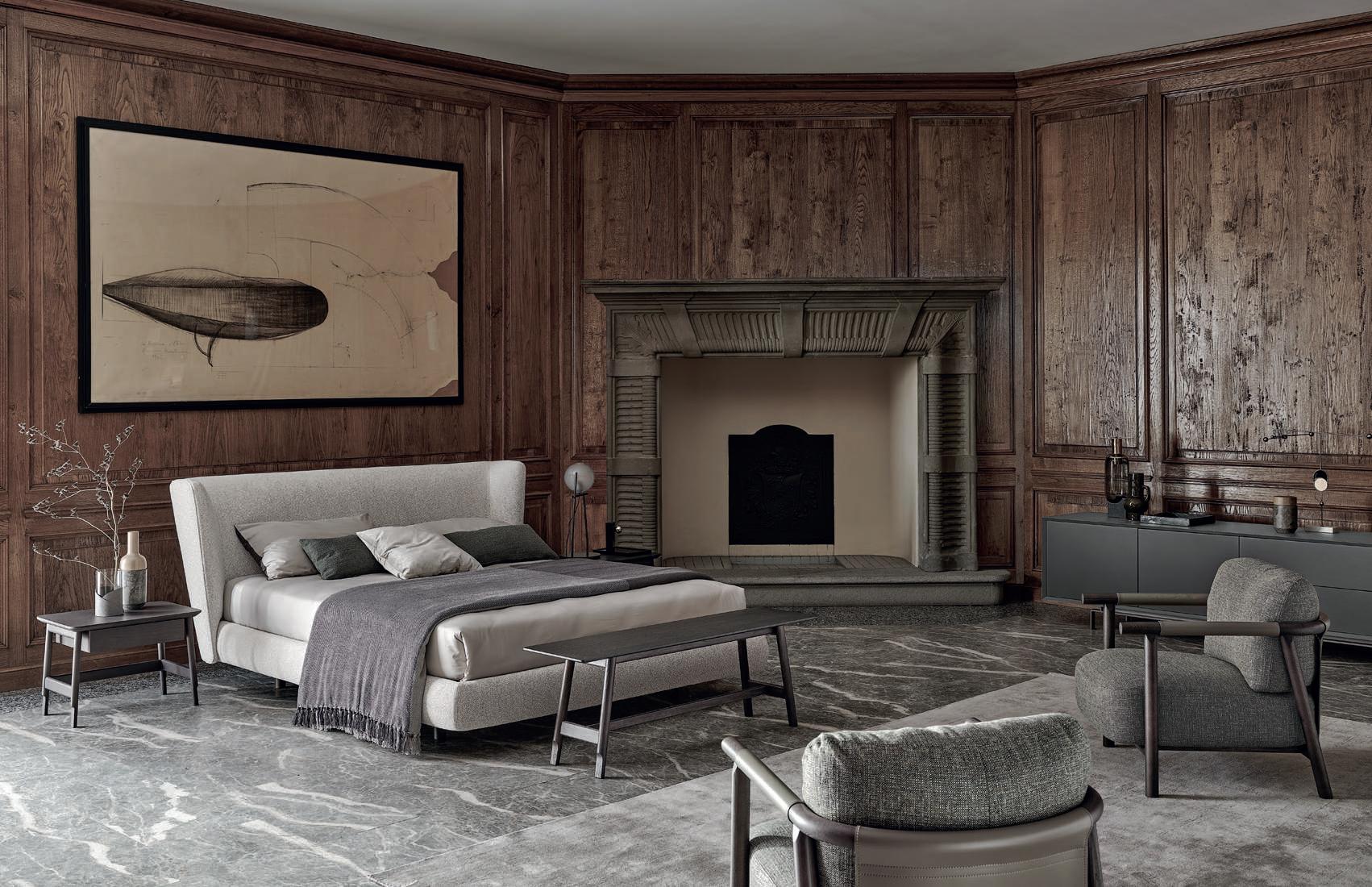 Rotund and dramatic. Qualities that make for an exclusive bedroom. The sculptural impact of this bed is best appreciated when it is placed in the centre of the room.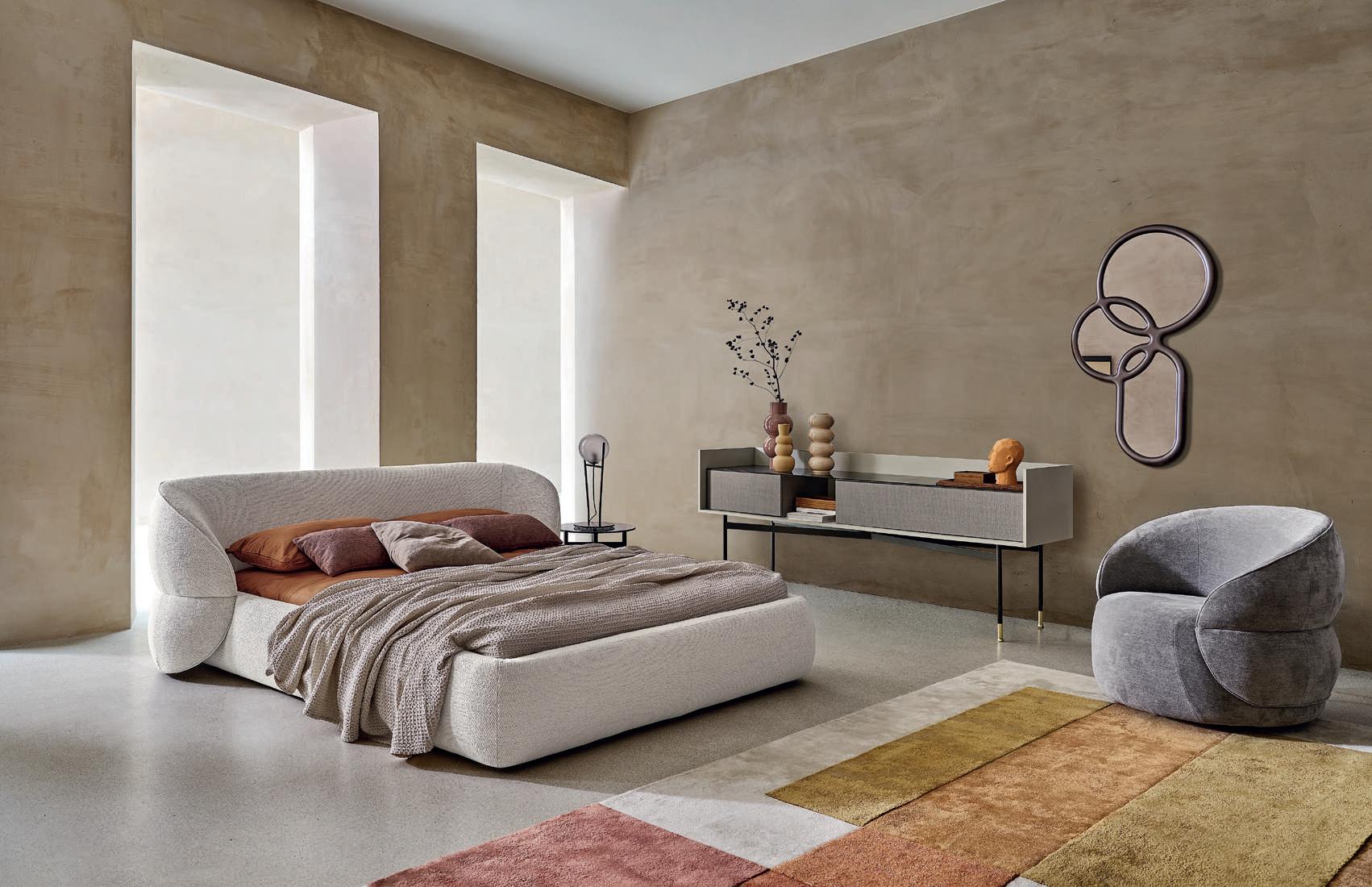 Otello is a bed system featuring an upholstered headboard that can be adjusted to two heights and a divan bed available in three versions. It is an ideal structure for hotels and, more generally, elegantly designed bedrooms.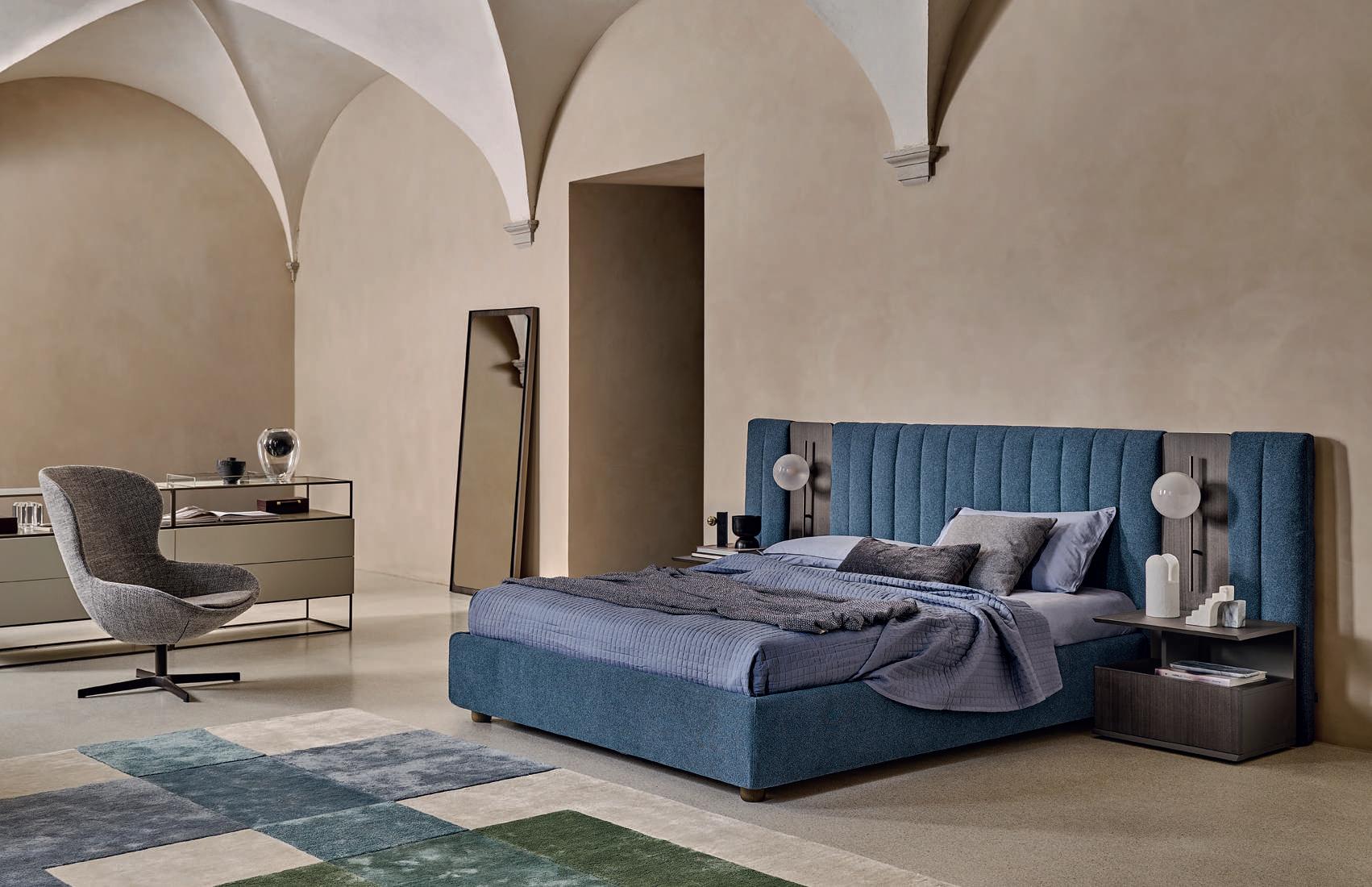 Chloè Luxury is an unobtrusive bed that shares the distinctive pleating found in the armchairs of the same name. This eye-catching element adds a touch of feminine class and romanticism to the bedroom.