Contemporary decorative solutions are gaining new momentum and are transforming into an expressive medium with a strong personality. Small sections of walls can thus become architectural elements that characterize a room and draw attention to it, without disturbing the harmony of the environment. These visually striking spaces lend depth to a room in the absence of architectural interventions to create new walls, wings or arches. These perspective effects make a wall, with its colour and graphic patterns, the standout feature of a room.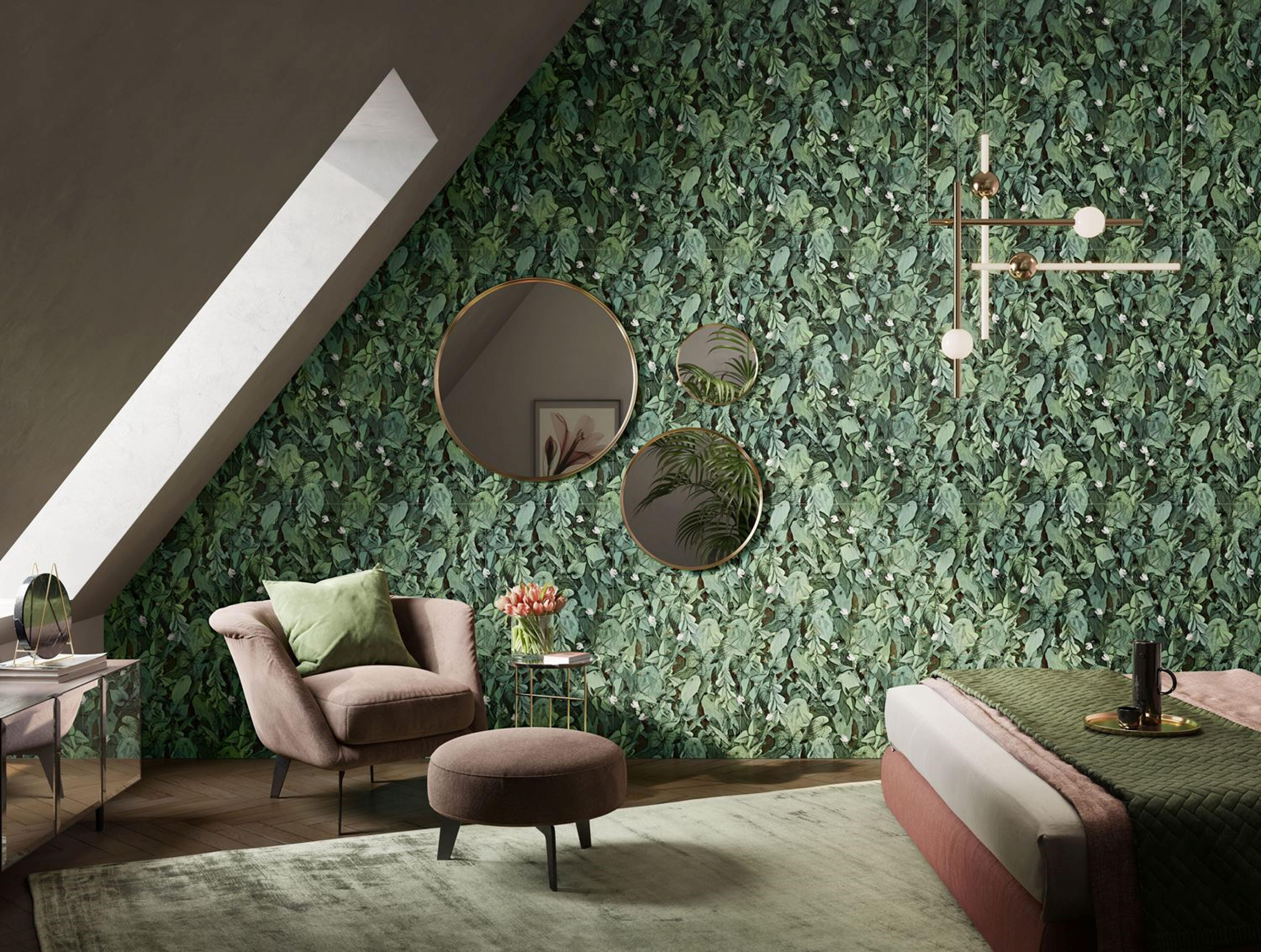 This is the case with Wonderwall, the exclusive project by Cotto d'Este which, inspired by interior decoration, interprets wallpaper decorations with slabs made of Kerlite, ultra-thin, large-format porcelain stoneware.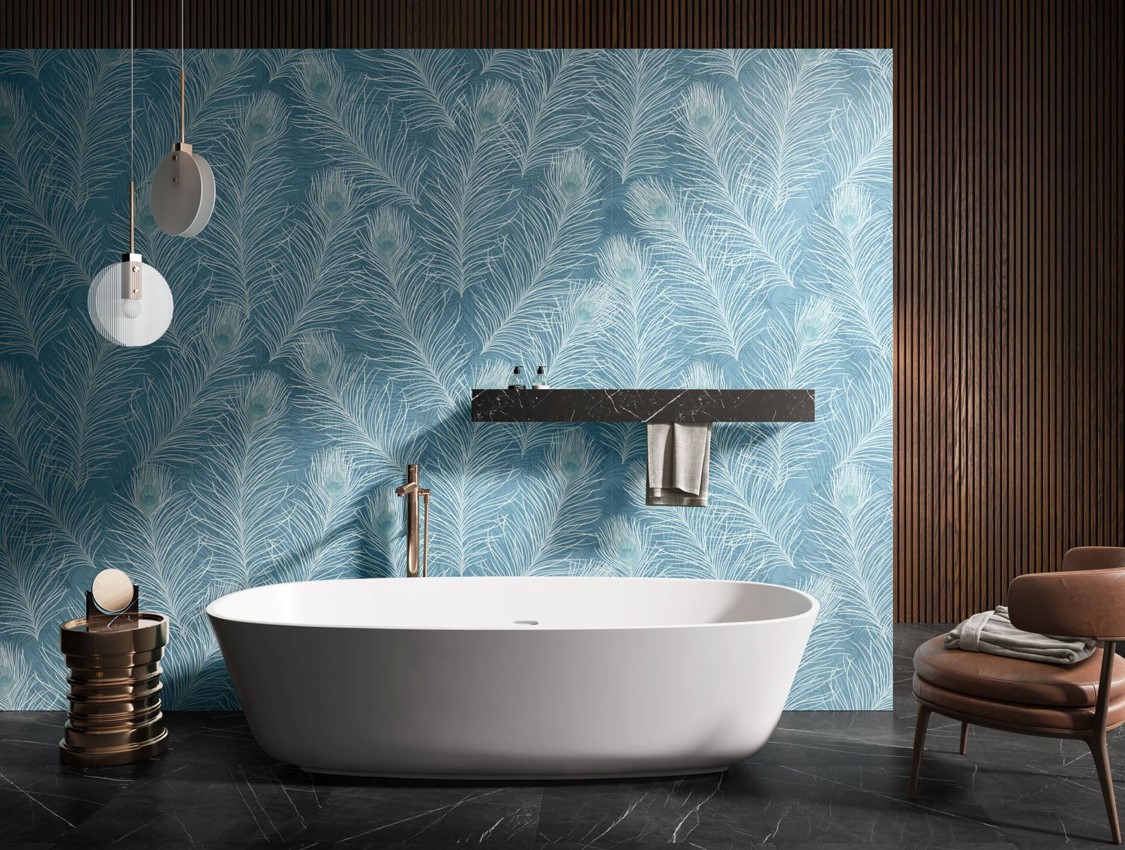 15 marvellous decorations with profound texture and elegant designs, printed in high definition.
Large slabs measuring 100x300, in stoneware with fibreglass mesh, thin and light like wallpaper yet strong, resistant to humidity, safe and guaranteed over time,making them perfect for interior design projects which seek to give architectural spaces a unique and prestigious feel.