The heart of Multiplo is the material charm of the ceramic that becomes modular. An intelligent system that stages sophisticated contemporary micro architectures. An essential logic that allows a multiplicity of compositional and chromatic combinations, with the possibility of using multiple ceramic countertops and combining one or two basins from the various collections in different positions. The geometries are deliberately simple and linear, in a light, horizontally developed overall vision.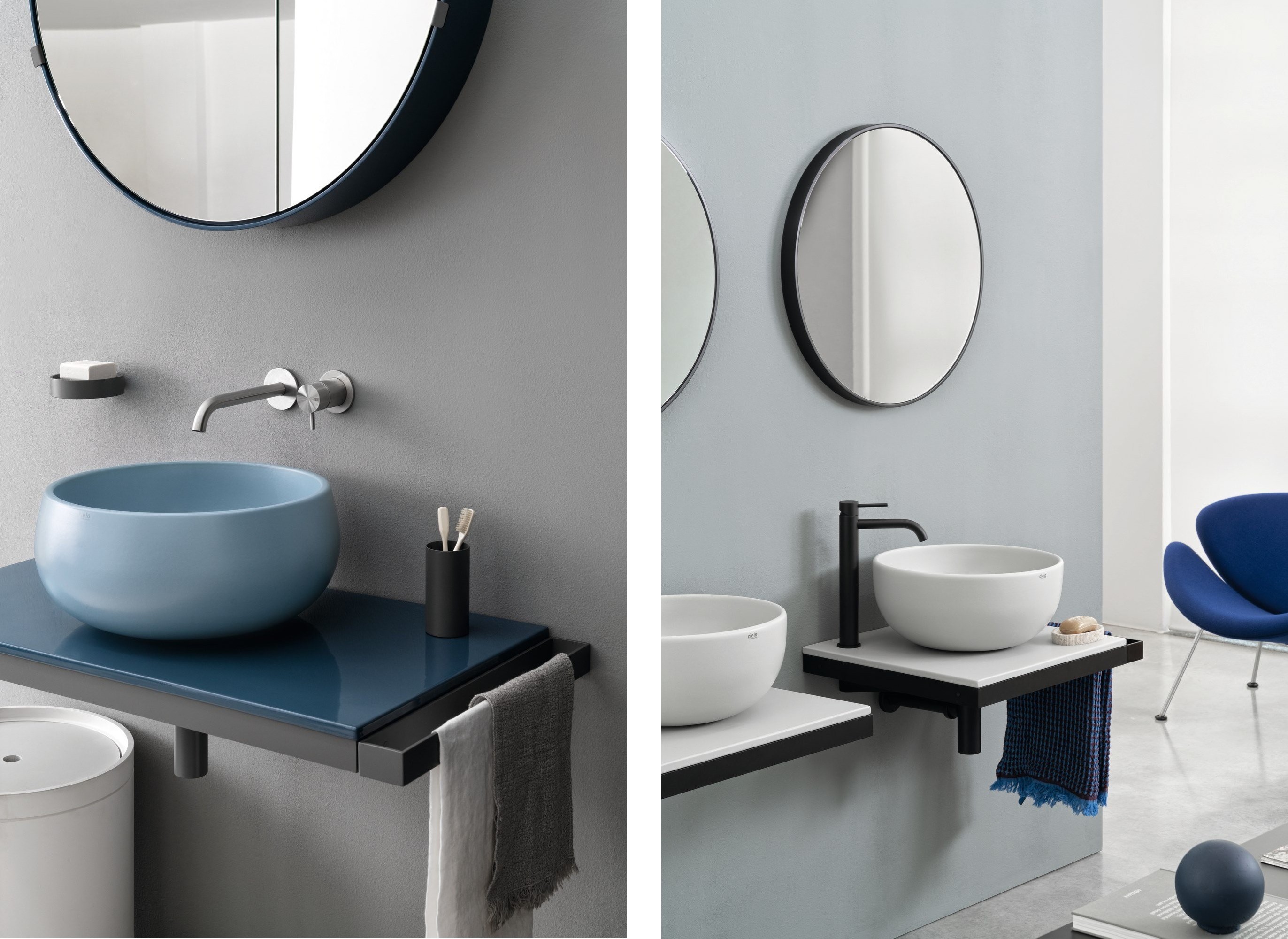 Essential and spectacular, Multiplo uncovers further chromatic possibilities. The beauty of ceramic can be freely interpreted with the new glossy finishes. The brilliant shades of "Acque di Cielo" can also be combined with matt shades to enhance the architectural structure of Multiplo according to your own style.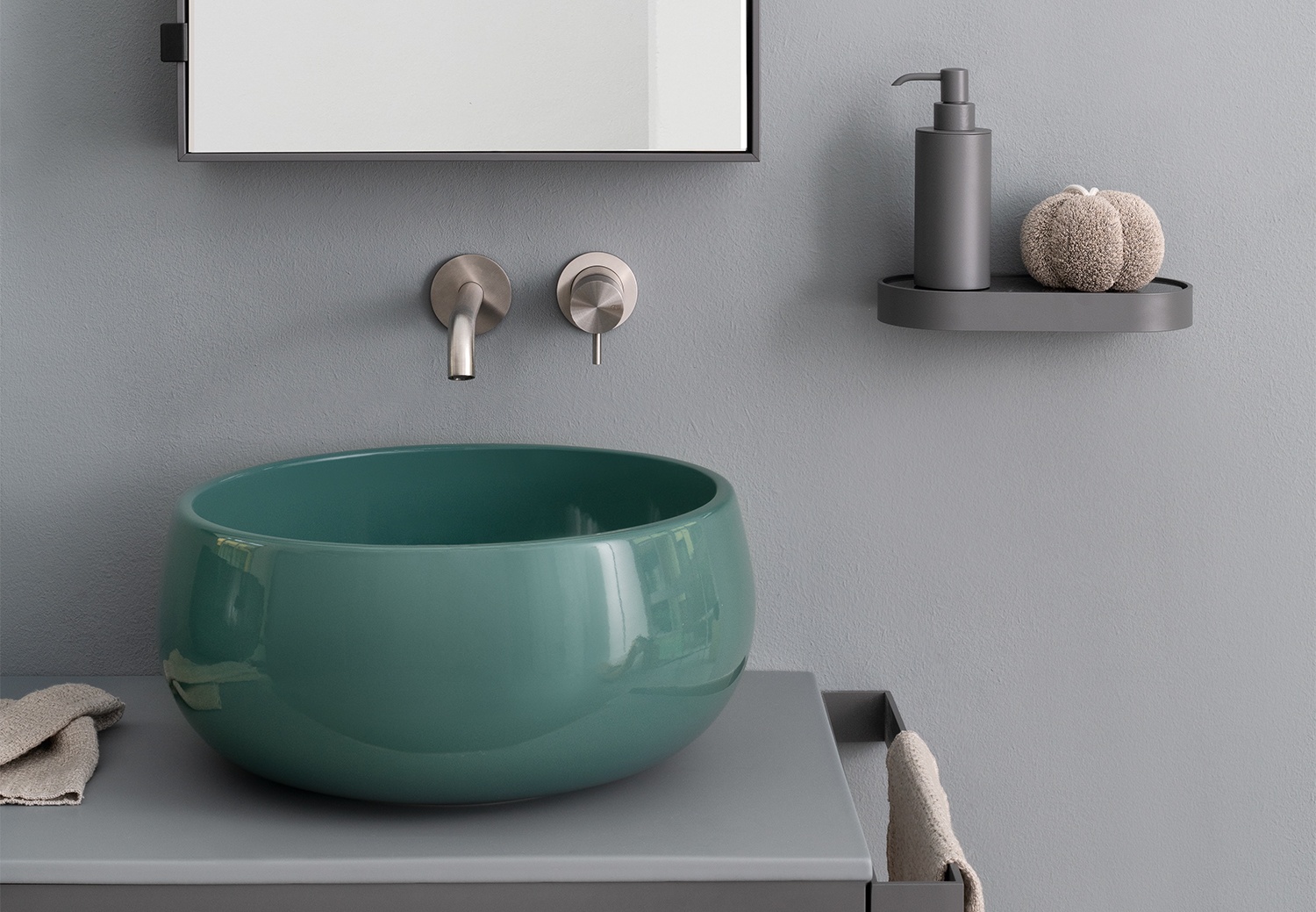 Versatile: The taps can be positioned on the countertop or the wall and the towel rail on the right or left or on both sides. The dimensions of the
countertop, from 40 x 29 cm to 140 x 48 cm, allows Multiplo to fit into any space. The clean design, enhanced by the wide choice of colours, meets every style and atmosphere.