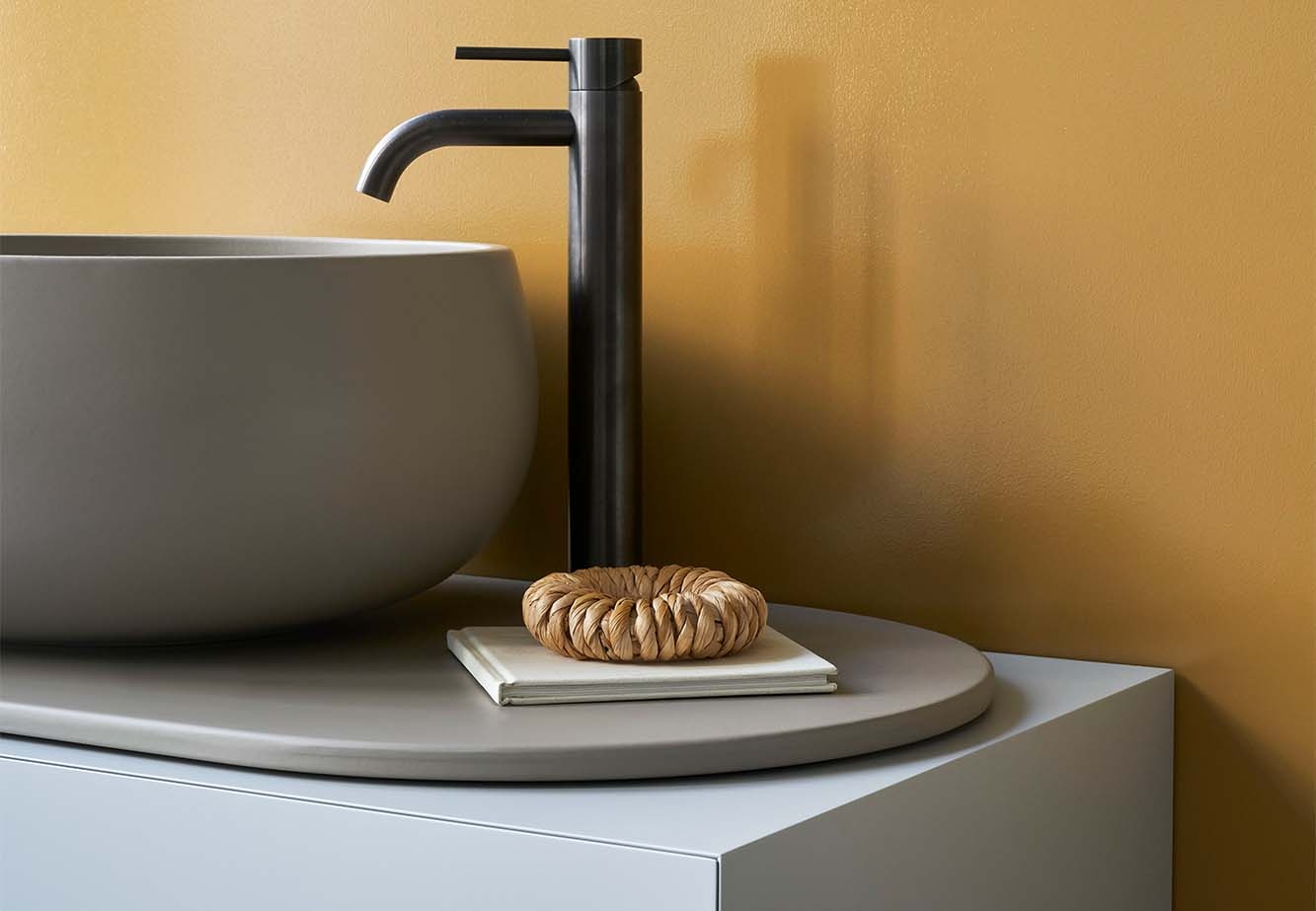 Even more versatile, in new harmonies and colour contrasts.
Delfo, dry and essential, in the new 76 cm version enhances
even the smallest spaces without sacrificing its storage
capacity. The wooden chest of drawers, which can be chosen
in a variety of lacquers or wooden finishes, retains its own
capacity and brings a cosy and functional atmosphere to
every bathroom. The formal purity of the basin, resting on the
oval ceramic countertop, conveys the charm and practicality
of this noble material. With new possibilities for colour
combinations, modulating the two elements in the glossy or
matt shades of "Acque" and "Terre di Cielo".

Design Andrea Parisio - Giuseppe Pezzano