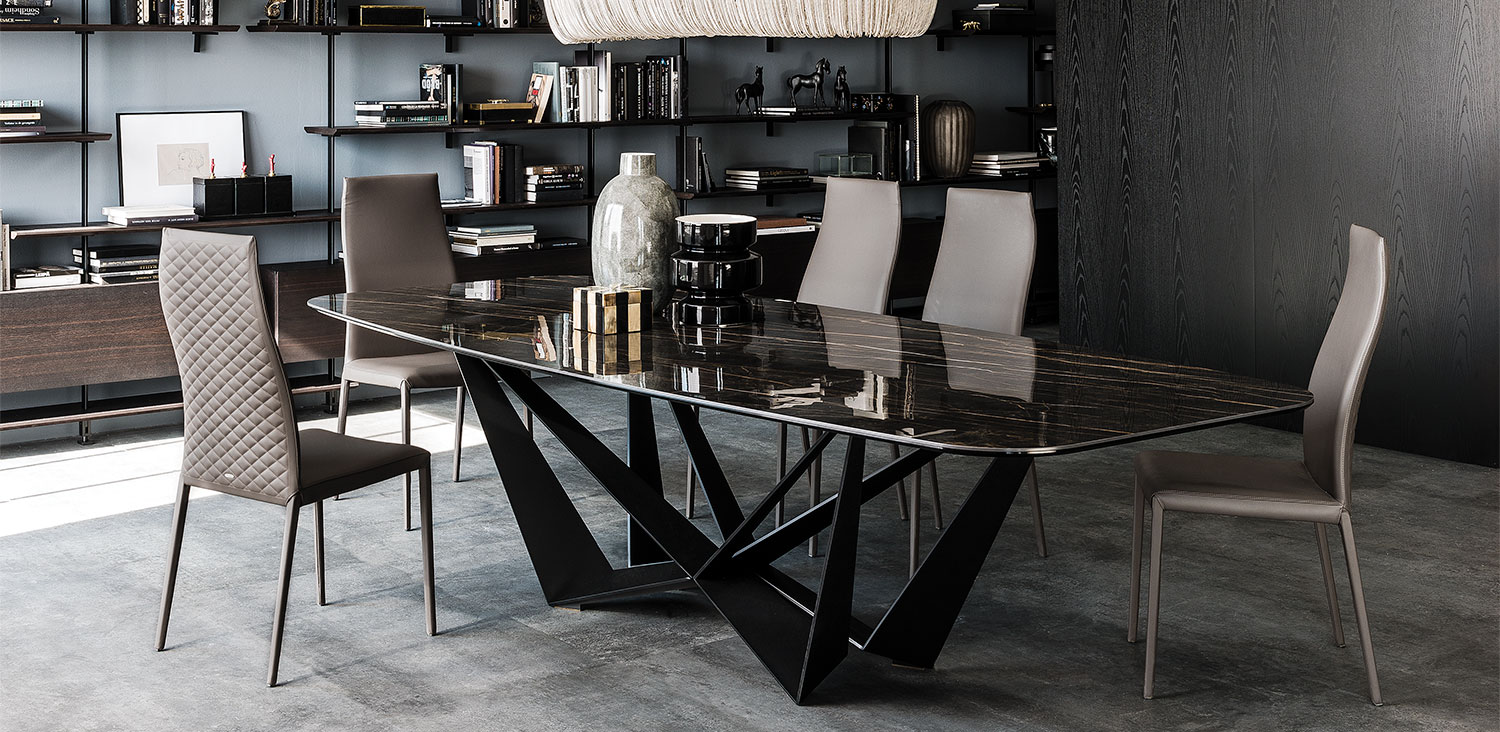 Base in steel with epoxy powders varnished. Top in transparent glass th.10mm. coupled with laminated porcelain th.6 mm.
Finishes as per sample card. The porcelain in the matt or glossy portoro finish is in th. 5 mm.
Suitable only for indoor use.
Product description
Table with base in titanium (GFM11), bronze (GFM18), graphite (GFM69), white (GFM71) or black (GFM73) embossed lacquered steel,
Brushed Bronze or Brushed Grey lacquered steel. Top in ceramic Marmi Alabastro (KM02), Supreme (KM03), Ardesia (KM04),
matt Golden Calacatta (KM05), glossy Golden Calacatta (KM06), matt Portoro (KM07), glossy Portoro (KM08),
glossy Sahara Noir (KM09), Emperador (KM10), Makalu (KM11), Breccia (KM12) or Arenal (KM13).