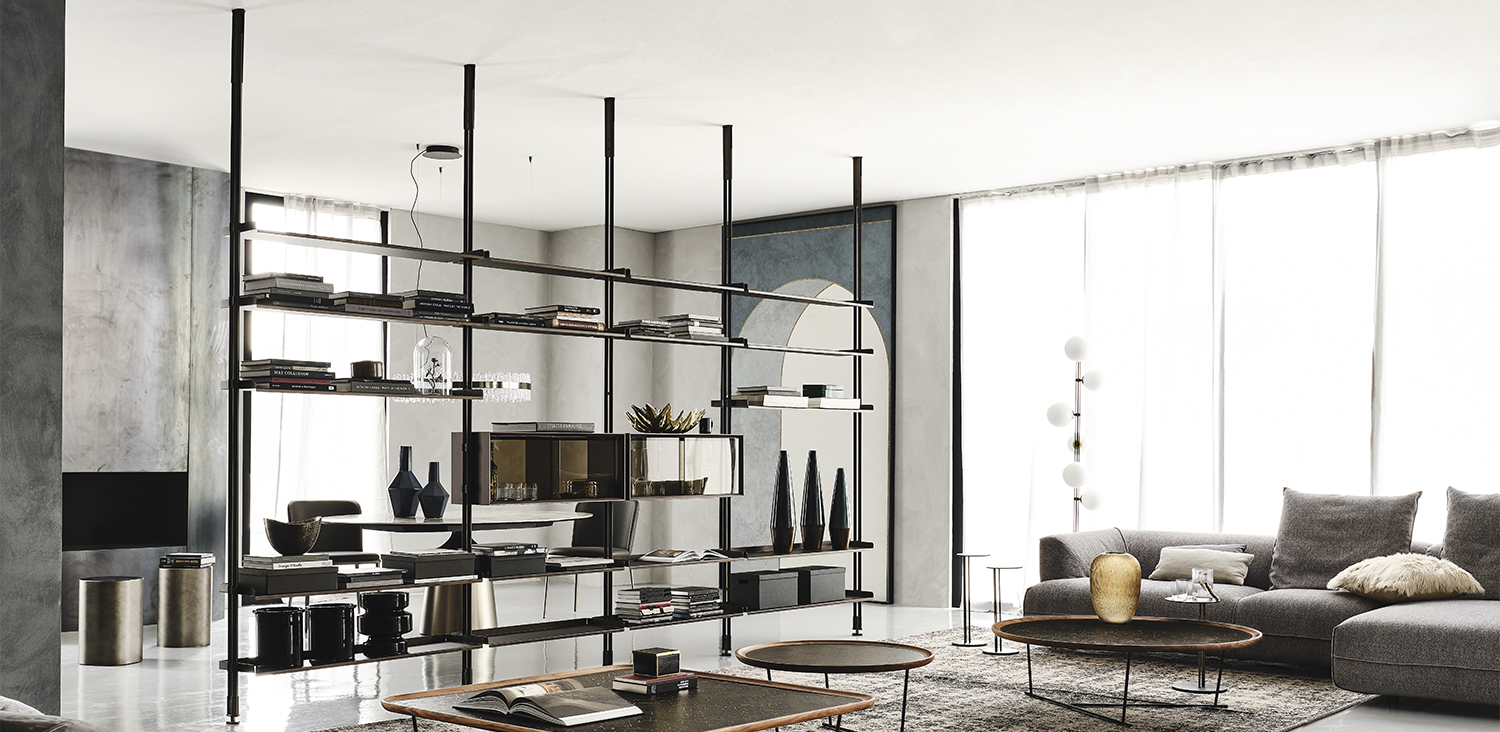 Structure and shelves in steel varnished with epoxy powders.
Finishes as per sample card. BOX container: container in embossed
laquered MDF. Back in temperered bronze glass, th. 6 mm. Door in tempered mix bronze and black
varnished glass, th. 6 mm. Finished as per sample card. Suitable only for indoor use.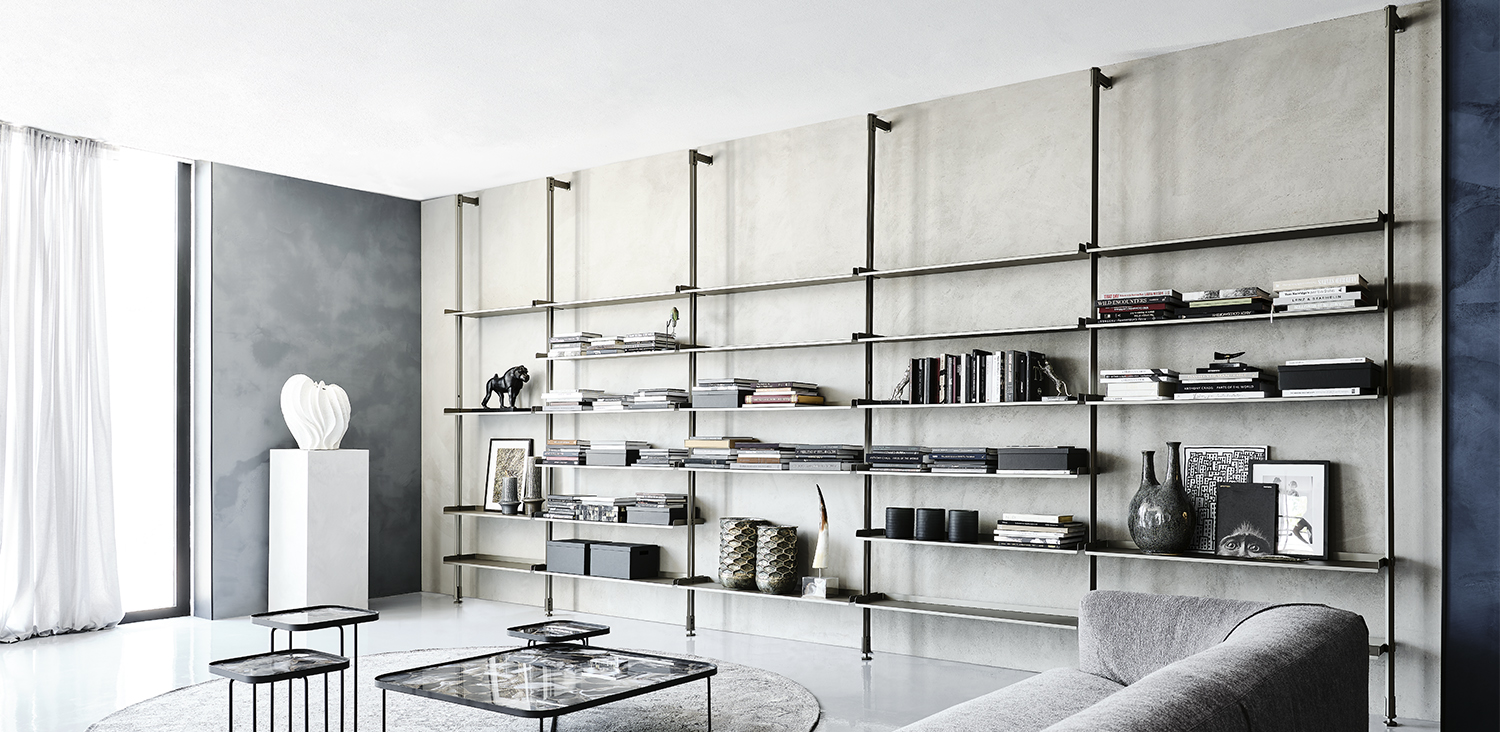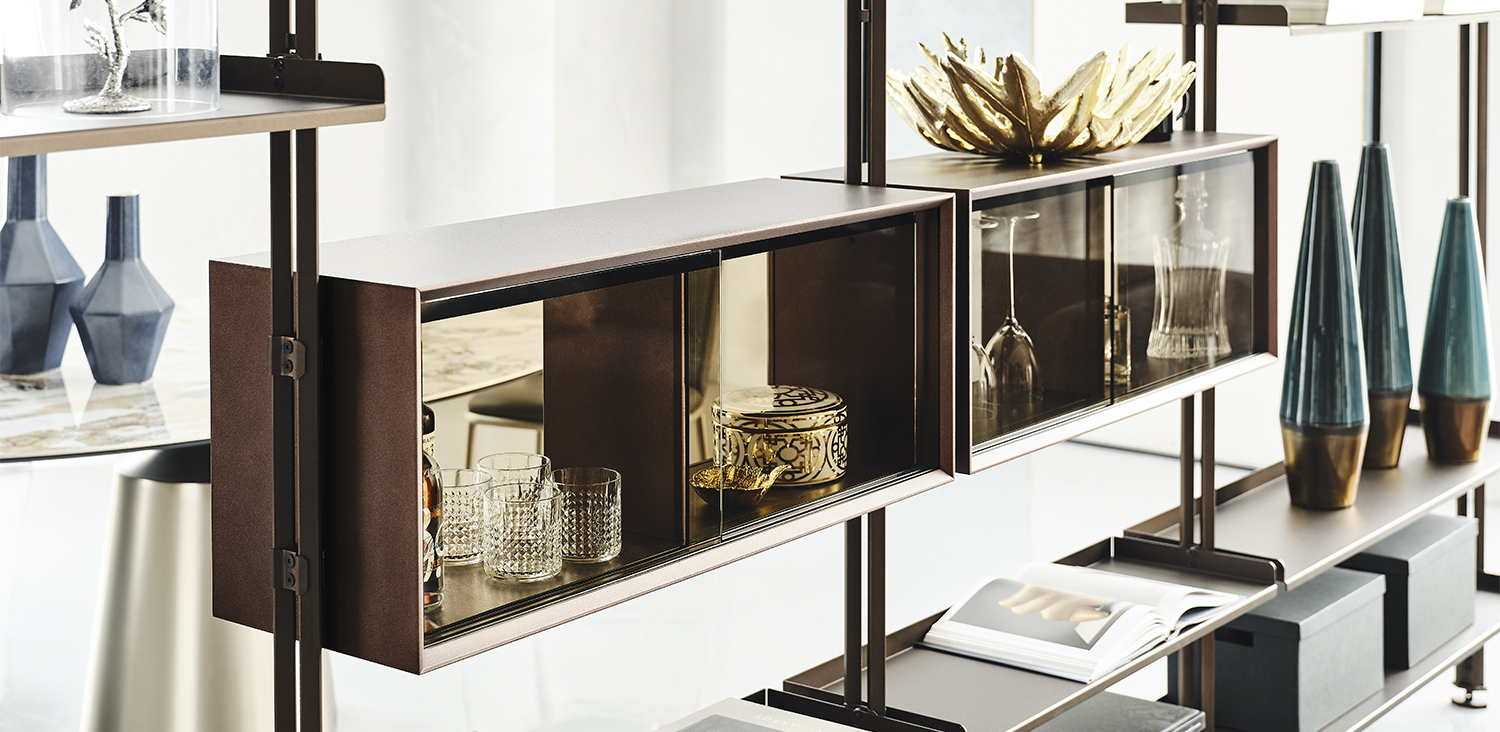 Modular wall- or ceiling-hanging bookcase. Brackets, pillars and shelves in titanium (GFM11) or bronze (GFM18) embossed
lacquered steel. Containers in titanium (GF11) or bronze (GF18) embossed lacquered wood and fumé glass.