Real life is all about finding a space in the world and making it yours. At Calligaris that means a 360° range that is as
flexible as your on-the-rug yoga practice, or relaxing as an afternoon on the sofa. The Living collection offers an extensive
selection of modular elements and modern shapes designed to make any space unique.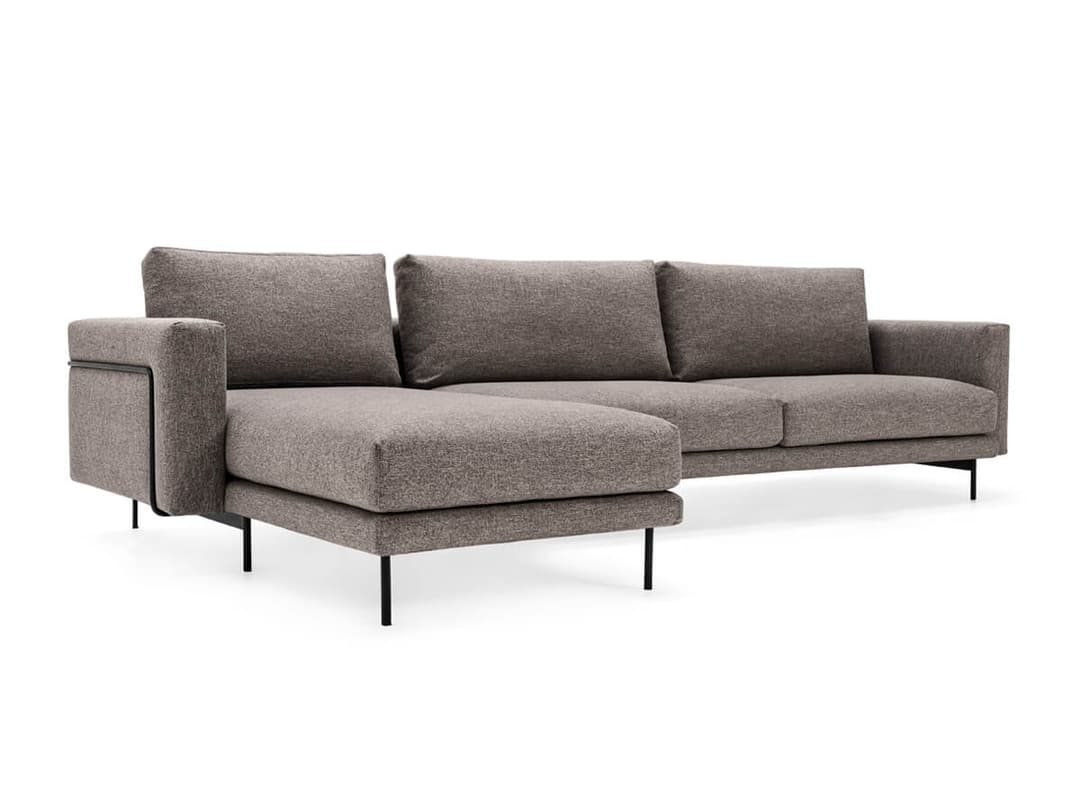 Clearly taking its cues from the historic Le Corbusier sofa and armchair project, Rod marries perfectly with the Gala chair with which it shares a minimalist aesthetic and a highly individualistic vibe. The point of the metal rod seems to be more to define the contours of the sofa that to support the armrest. It has been compacted into a neat downsized format that makes it easy to fit into smaller spaces although it will also hold its own in a grander setting or an exclusive-looking living room.

- large variety of in-line arrangements, corner units and with chaise longue.
- exposed feet in tubular metal
- pairs well with the Gaia chair with which it shares the decorative metal-rod detail
- wide range of upholstery in fabric and leather
- range completed by the armchair and footstool
- fully removable covers in the fabric version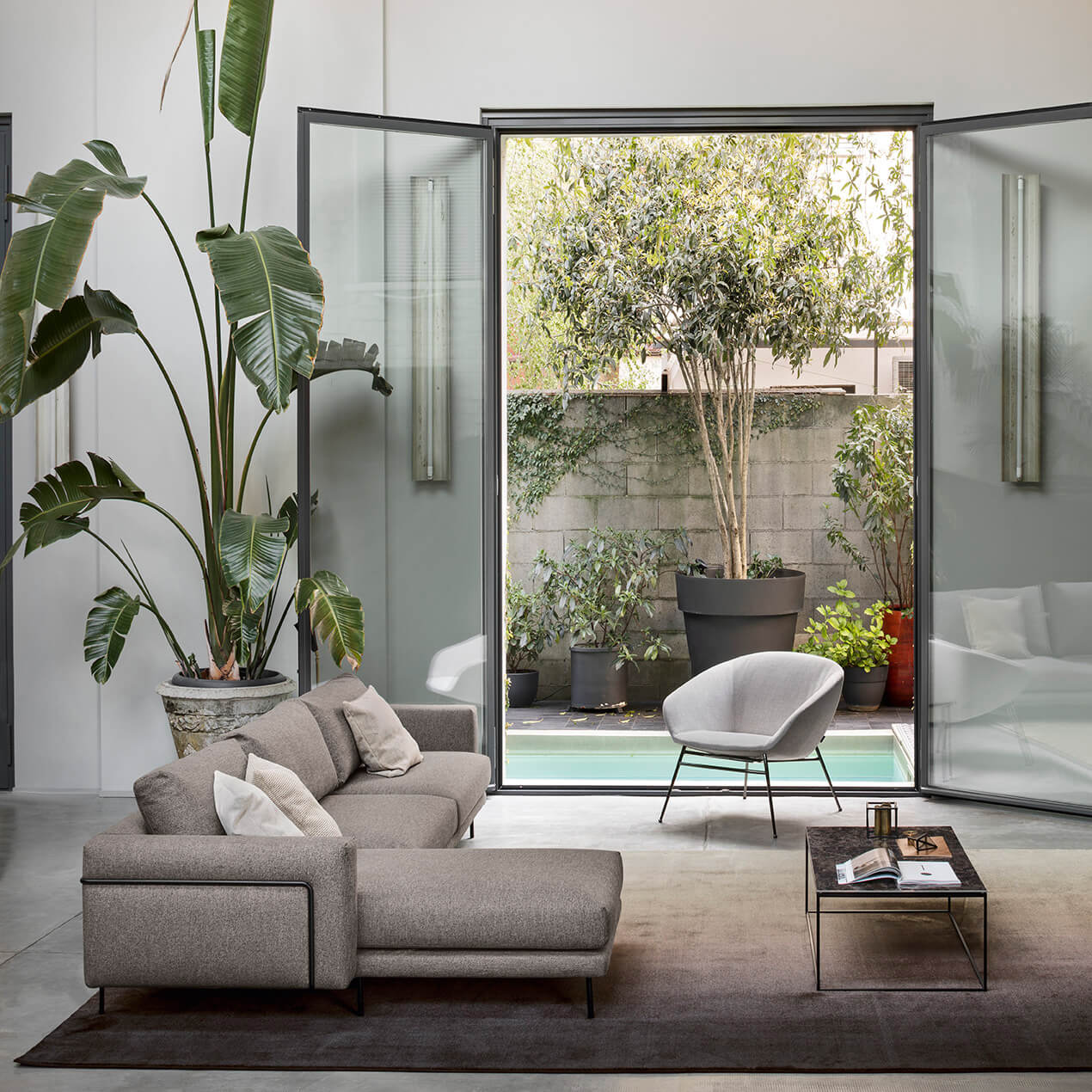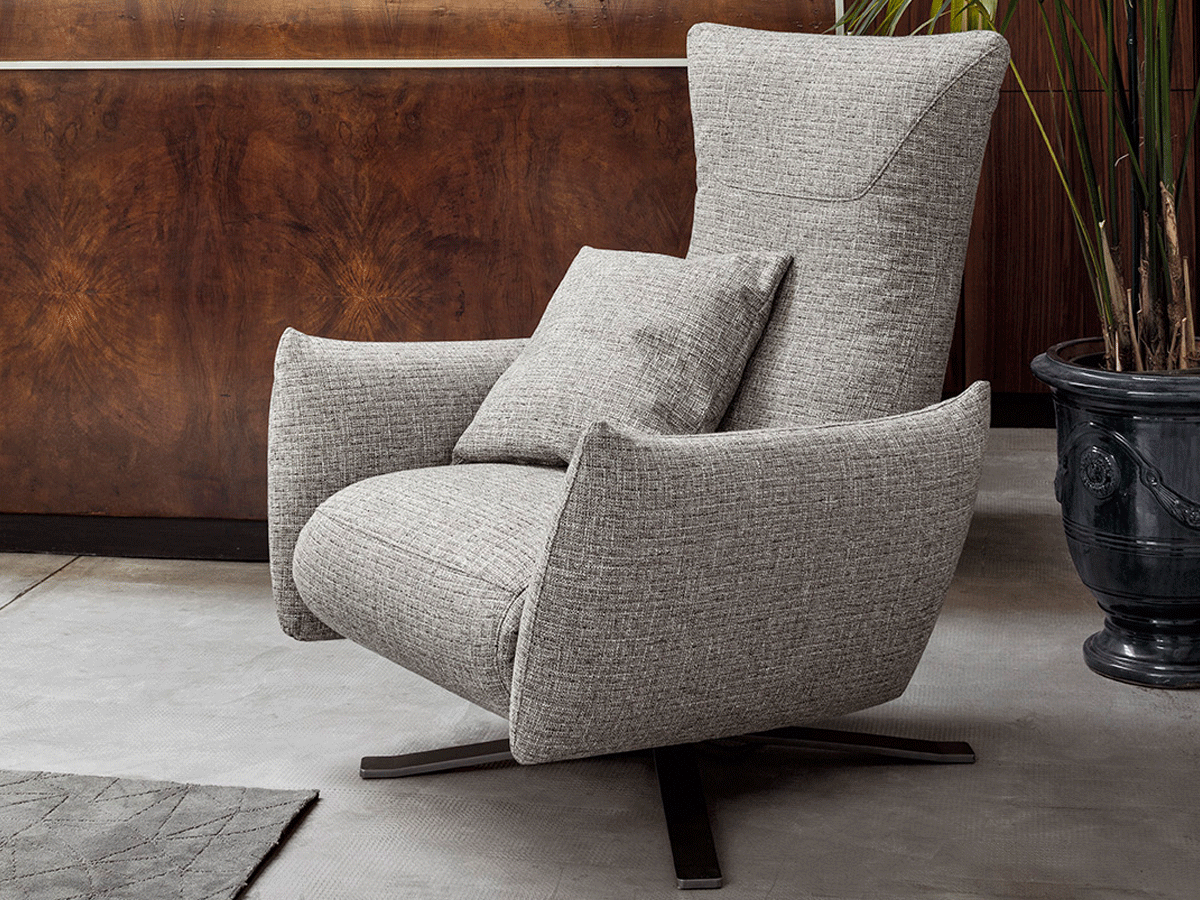 A soft airy silhouette which swathes and protects, yet also stretch out and expand, pushing back the boundaries of relaxation. Set on a metal swivel base, the Polse armchair comes with an electric mechanism featuring hidden switches between the seat and the armrest that allows you to move the backrest and footrest until you are completely stretched out. An armchair designed to support the weight of the body and provide exceptional levels of comfort.
‍
- metal swivel base
- electric mechanism to be adjusted via switches hidden between the seat and the armrest
- backrest and footrest with separate adjustment device
- designed to support the body and provide extraordinary comfort
- wide range of coverings in fabric and leather

Highly modular sofa with island elements to furnish relaxation areas everywhere. It features understated quilting which becomes a decorative motif on all elements. Slightly raised off the ground on concealed feet, it has a breezy air. The backrest has rear bolster cushions for the utmost comfort. Fully removable covers.

- extremely modular
- island elements
- exquisite quilting
- wide choice of fabric coverings
- fully removable covers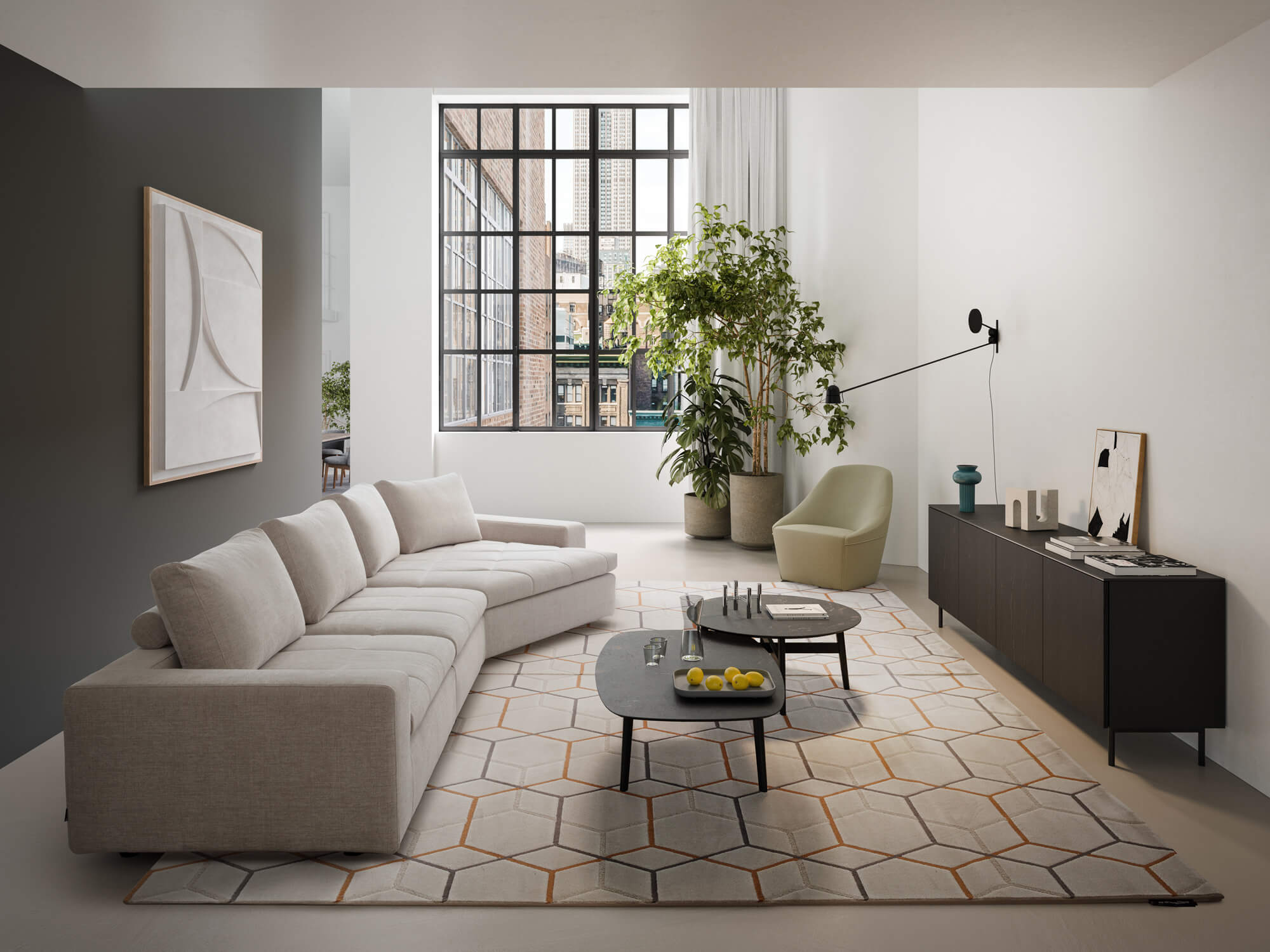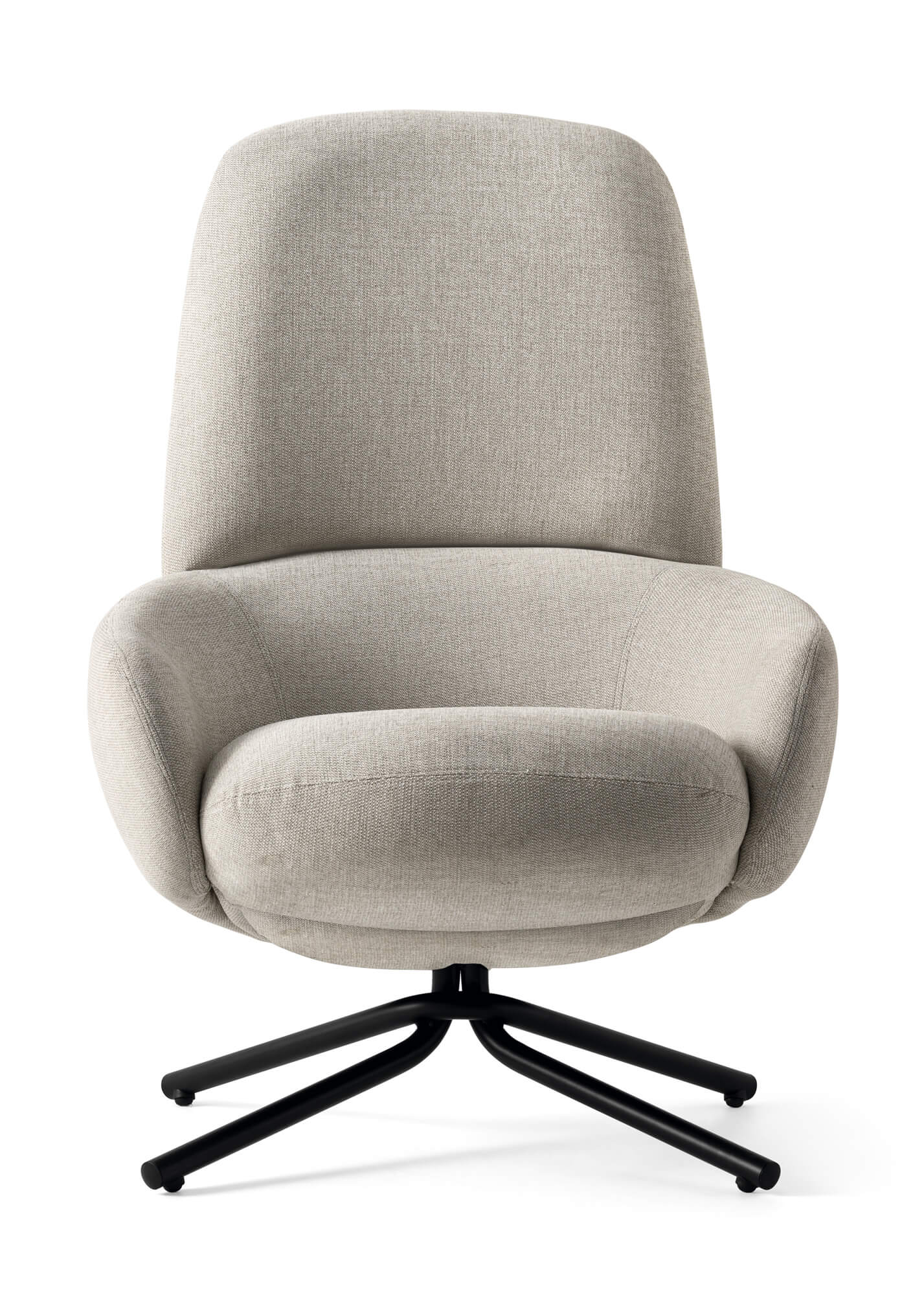 Soft and yielding like a warm hug, Comfy is the ultimate solution for those times you just want to lean back and switch off. Just sink in, close your eyes and let go. With a minimalist contemporary aesthetic, an ergonomic design and a generous frame, it is made up of three padded parts and will give the word restfulness a new meaning. The shell has been crafted from cold-foam polyurethane. Set on a characterful cross-over metal base, it also boasts a swinging mechanism.

- made up of three padded parts which allow you to relax like never before
- metal base with a swinging mechanism
- elegant cross-over base
- 28%-bio foam-polyurethane shell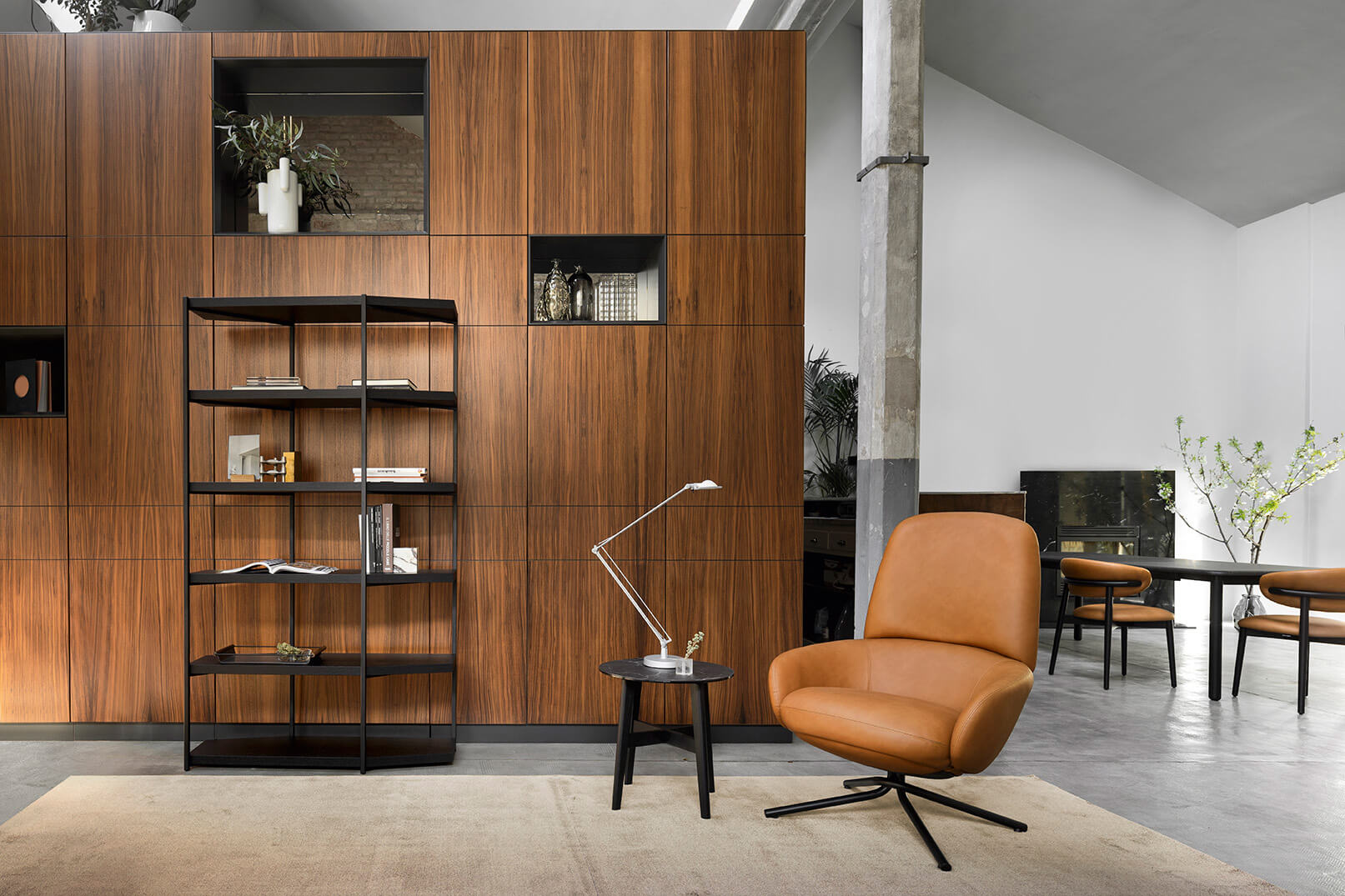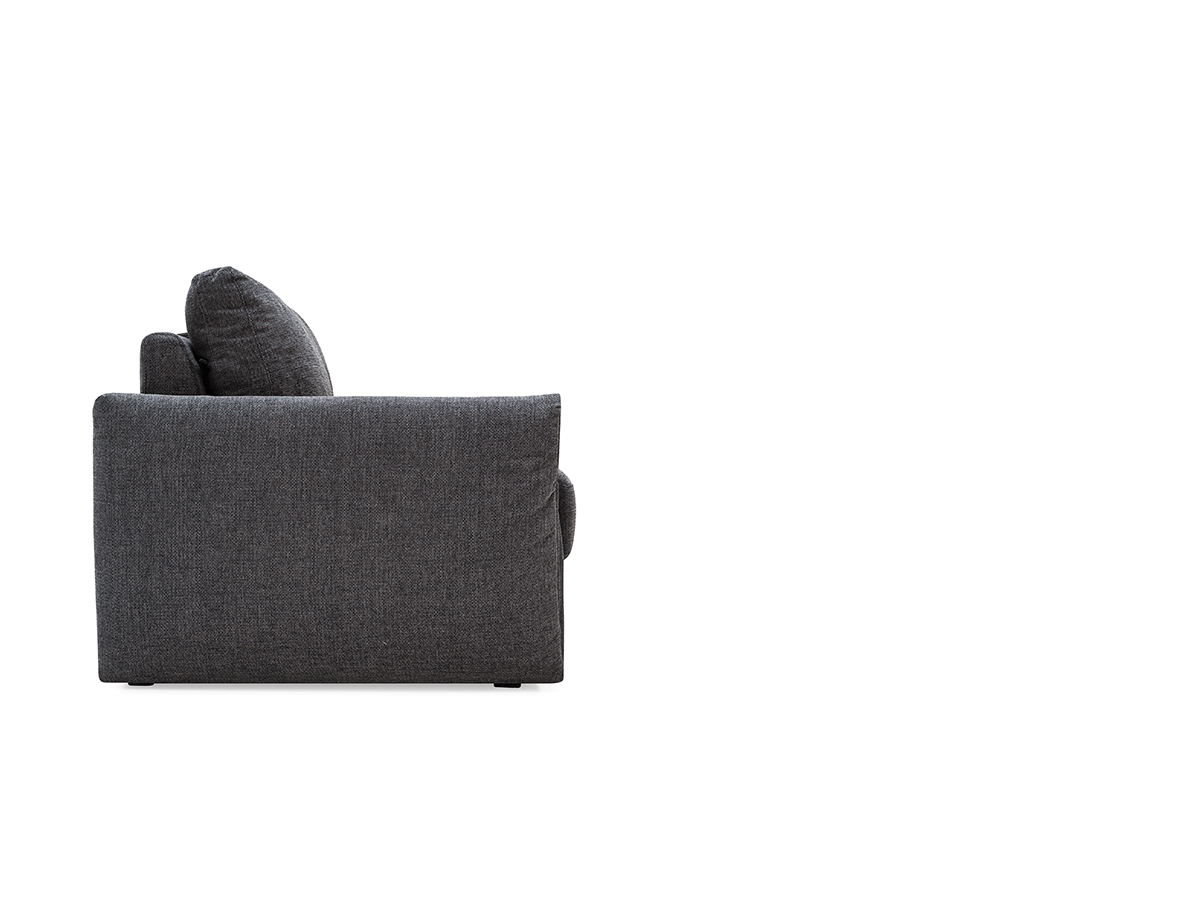 Darwin reproduces the design detail of the Landa sofa with the folded-over cushion. A stylish statement for a sofa bed that might be downsized but is definitely big on personality. It has a semi-automatic mechanism and the mattress is included. It can be easily opened up by pulling a matching band concealed by the backrest and closes again just as effortlessly without any need to move cushions or anything else.

- easy opening system with a semi-automatic mechanism
- easy to close without any need to move cushions or anything else
- orthopaedic bed-base
- mattress included
- wide range of fabric coverings
- range comprises an armchair