More than just a room where you wind down and rest, your bedroom is
where you cuddle and pillow fight, where you keep your secrets hidden in a
drawer. It's where you wake up to the future, everyday.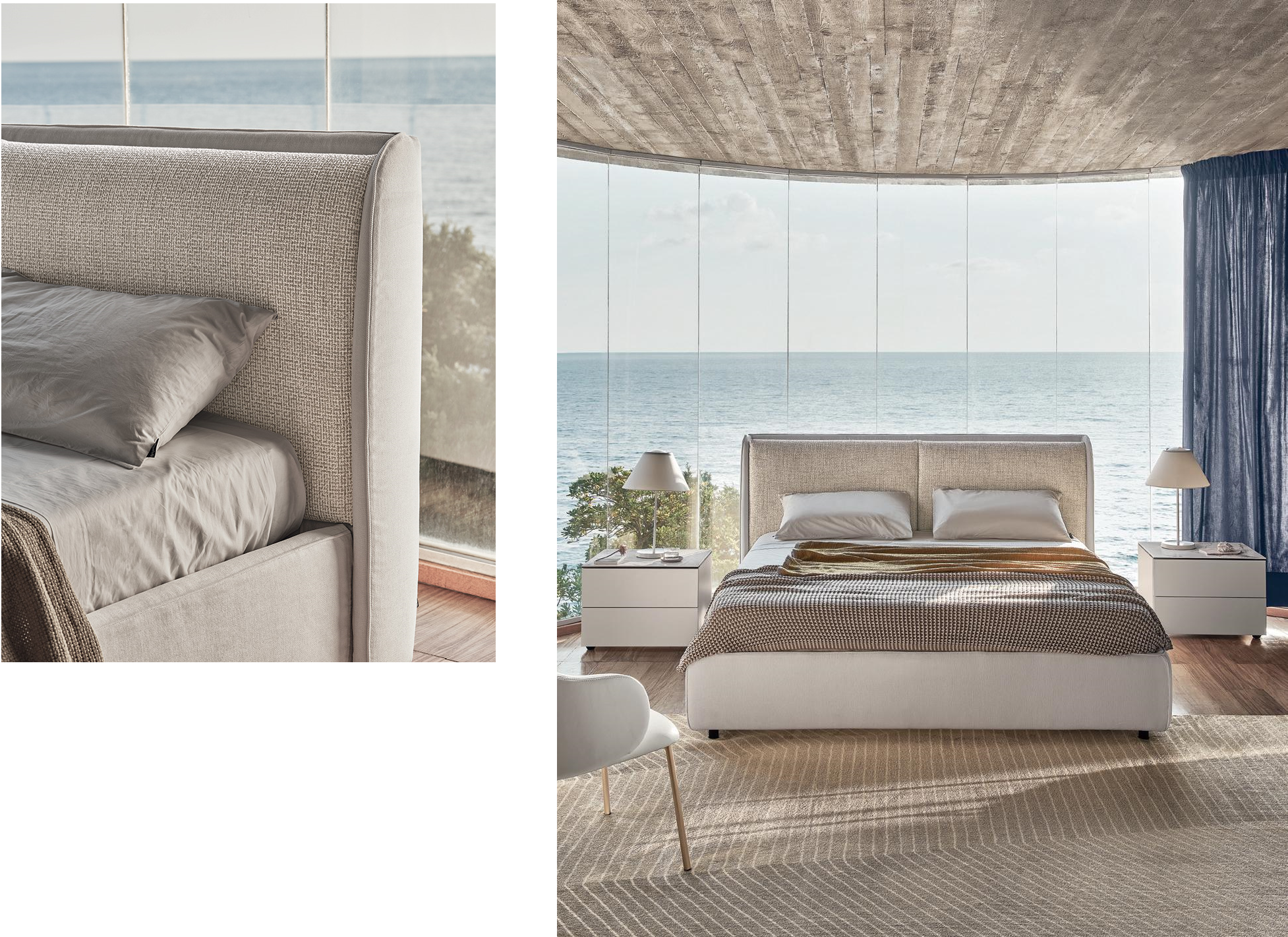 Dolly puts an original slant on the traditional headboard which envelops the edges
of the bed from the bottom, swathing it like an elegant shell and uniting the two
separate cushions. Available with three versions of the feet in wood and one in metal
with the option of choosing the look and height from the ground that suits the
customer best. The bed is designed for a fixed bed base or container unit. Upholstered in
fabric or leather with the option of choosing from a variety of materials and finishes
for the cushions and external shell of the headboard. Dolly fuses contemporary cool
and an artisanal aesthetic which brings its sartorial stylishness to the fore.