For some time, high bar chairs have become part of the outdoor furniture of private environments to give a more modern touch to areas dedicated to moments of conviviality. High stools can become the ideal solution for organizing an aperitif in the garden with friends, but also for a romantic toast for two.
How to choose the ideal high chairs and stools for your garden? A bar-style set-up is mainly suitable for homes with a modern taste, so it is good to evaluate whether these seats for the outdoors accord with the furnishings chosen for the interiors, creating a harmonious image overall. If the answer is yes, proceed to evaluate the spaces available to you and imagine the possible arrangement of the high chairs and related support tables. Now you are ready to browse the Bontempi Casa catalog to discover the most suitable proposals, including the latest news for the outdoors.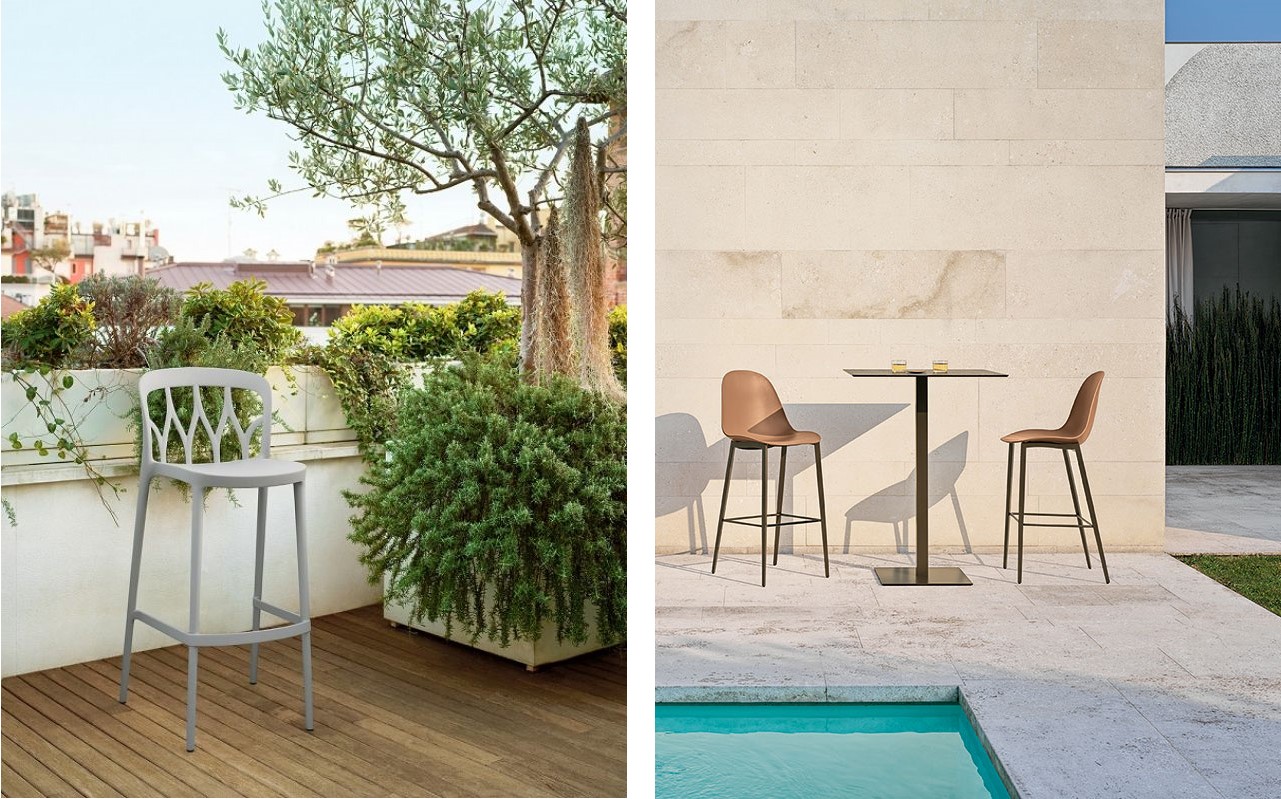 The Galaxy chair in the high stool version, characterized by the unmistakable geometric pattern on the back, is perfect for recreating the coolest café environment even in the home garden. The choice of color will make the difference: white and it is immediately white party, blue and light blue to feel on the seashore, light gray or anthracite for a refined environment, caramel or mustard yellow for a lively touch.
Do you prefer more classic lines? Mood is the bar stool for you, but always with a touch of color for a modern and never banal elegance. Its polypropylene shell is comfortable and enveloping, inviting you to relax and indulge in carefree moments – preferably accompanied by music as soft as the line of its backrest.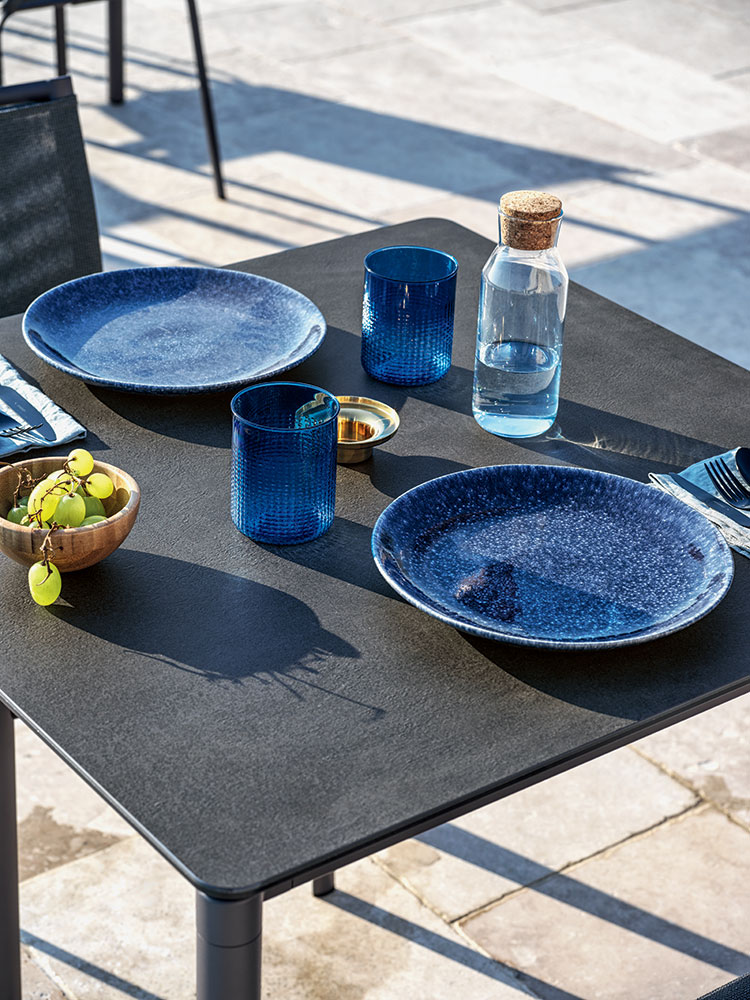 When choosing the high tables to combine with these seats, it is good to give priority to light and essential structures such as those in outdoor steel of the Contract models by Bontempi Casa. Among the new proposals this year, in particular, the Moon table in the version with a high structure (also in the opening photo) has a fascinating and cosmopolitan allure, definitely suitable for a bar-style setting. Square or rectangular, it lends itself to creating more intimate conversation areas or "enlarged" depending on how you want to occupy the space in the garden. Its essential and refined design, then, makes it a suitable complement to different combinations with high chairs and stools.