Olos
The Olos armchair, designed by Mauro Lipparini, represents thecontinuous experimentation between aesthetics and function,between balance and self-promotion. The shell is made ofcurved laminated wood, featuring a sinuous and pared-backdesign, and it is supported by the central metal swivel leg. Thepadded backrest almost wraps the seat in an embrace.Theshape of Olos is a tribute to organic design, re-proposing thatsense of humanity and naturalness with which we relate to theobjects around us when we use them with captivating ease.The armchair fits perfectly in both residential and contractspaces thanks to its distinctly personal yet discreet appearance,and the purity of its subtle forms, with a cosmopolitan style.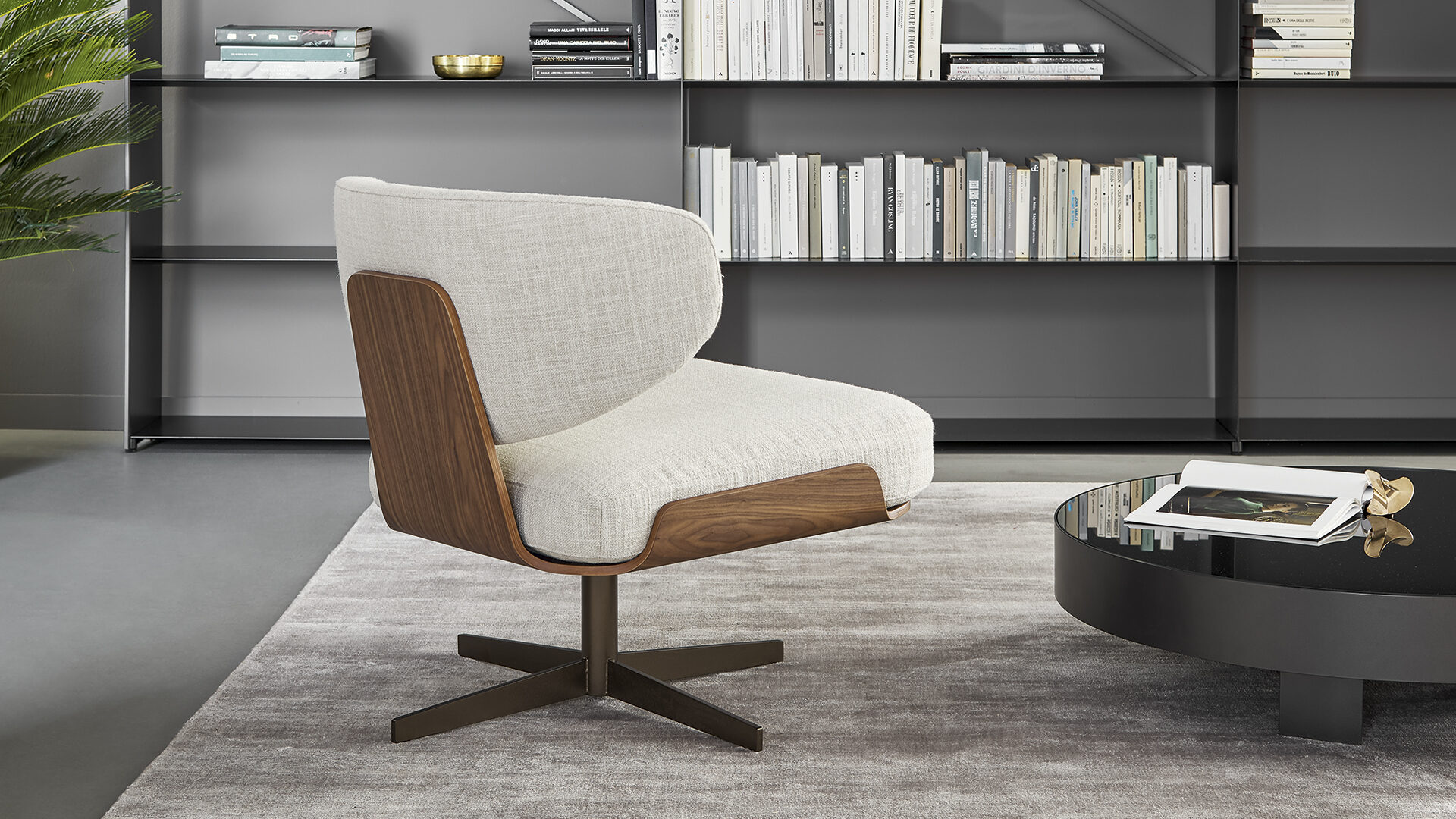 Geometric Table Wood
The Geometric Table Wood, designed by Alain Gilles, is nowavailable in the new ebony finish, thanks to which it assumes adecidedly sculptural appearance. Geometric Table Woodcatches the eye thanks to its shape, in particular that of its legs.It is a transforming shape-shifting table that changes theperception of its figure by playing on perspective: with ahypnotic visual effect, it looks different depending on the pointof view, thanks to the drop-shaped silhouette of the four legs.The scenic presence of the Geometric Table Wood is furtherenhanced by the ebony used to make both the top and the legs,as if the table were carved from a single block of wood.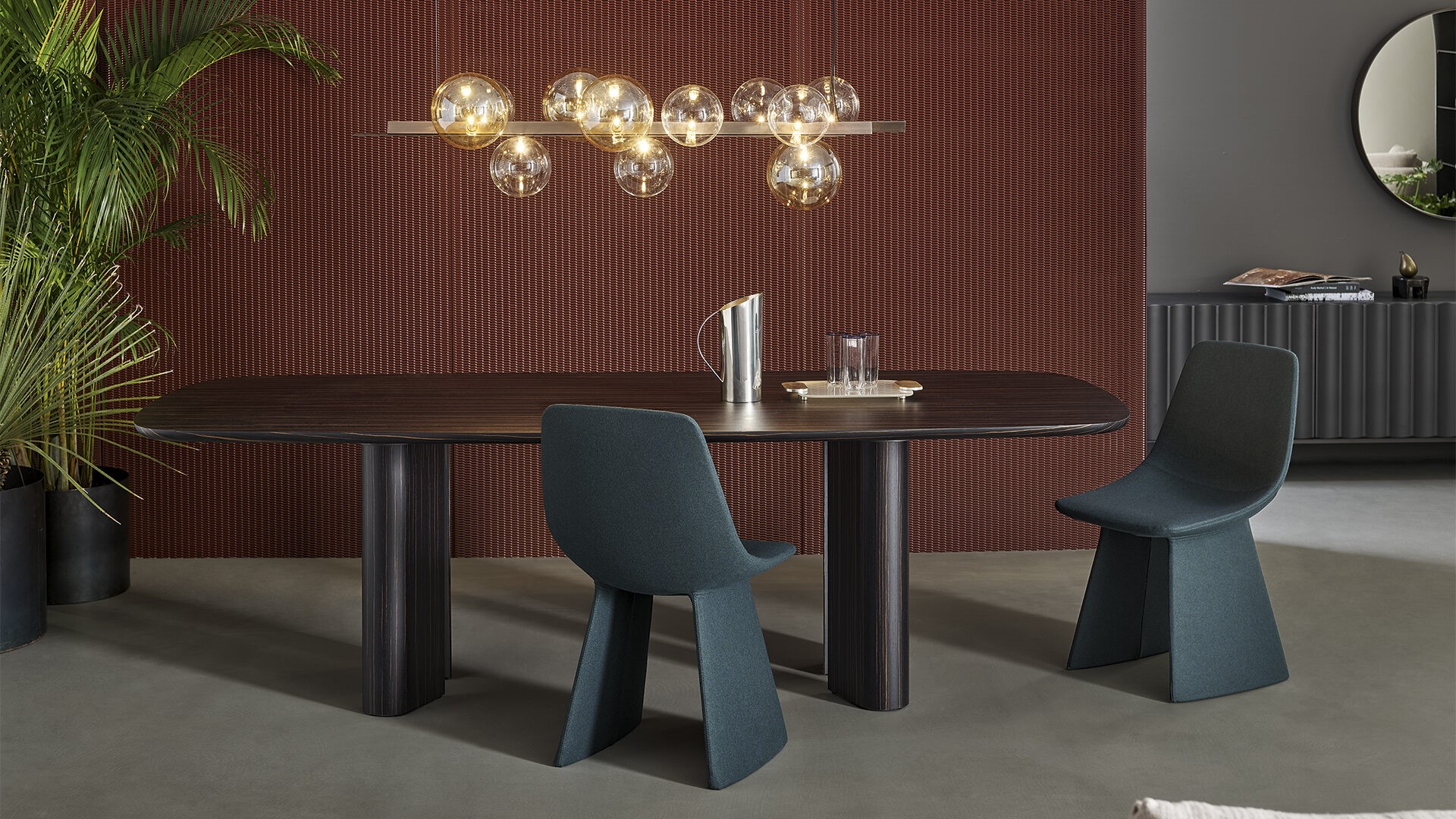 Agea
The Agea chair is characterised by the striking legs rooted tothe ground, as if to leave their mark in the space where theyare placed. The legs support the padded body like twocounterforts, giving the seat stability, charm, and an essentialnature. The body and legs are covered in a single leather orfabric material, which reinforces the image of the Agea chair.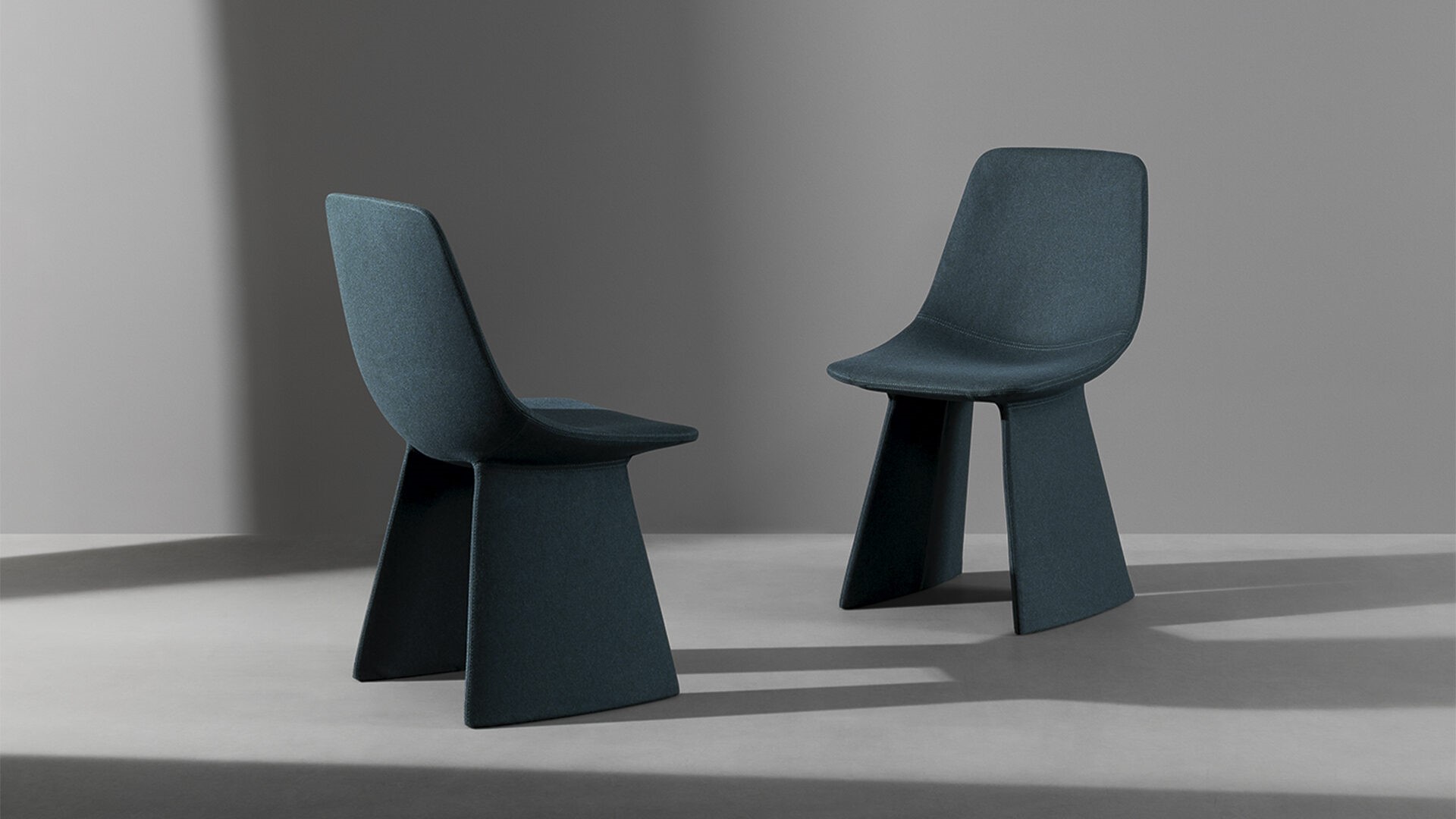 Backdrop
As its name suggests, the main characteristic of the Backdropsideboard by Alain Gilles is the vertical cut of the doors, whichevokes a sense of calm, thanks to its repetition along the entirelength.The design of this piece of furniture is well-structured,drawing inspiration from the façades of the modernistbuildings: the vertical lines hide the grooves used to open thedoors. The frame defining the sideboard is light and goesalmost unnoticed, designed to discreetly and elegantlyenhance the regularity of the front elements. The Backdropsideboard is available in Canaletto walnut, or caramel glossylacquered wood.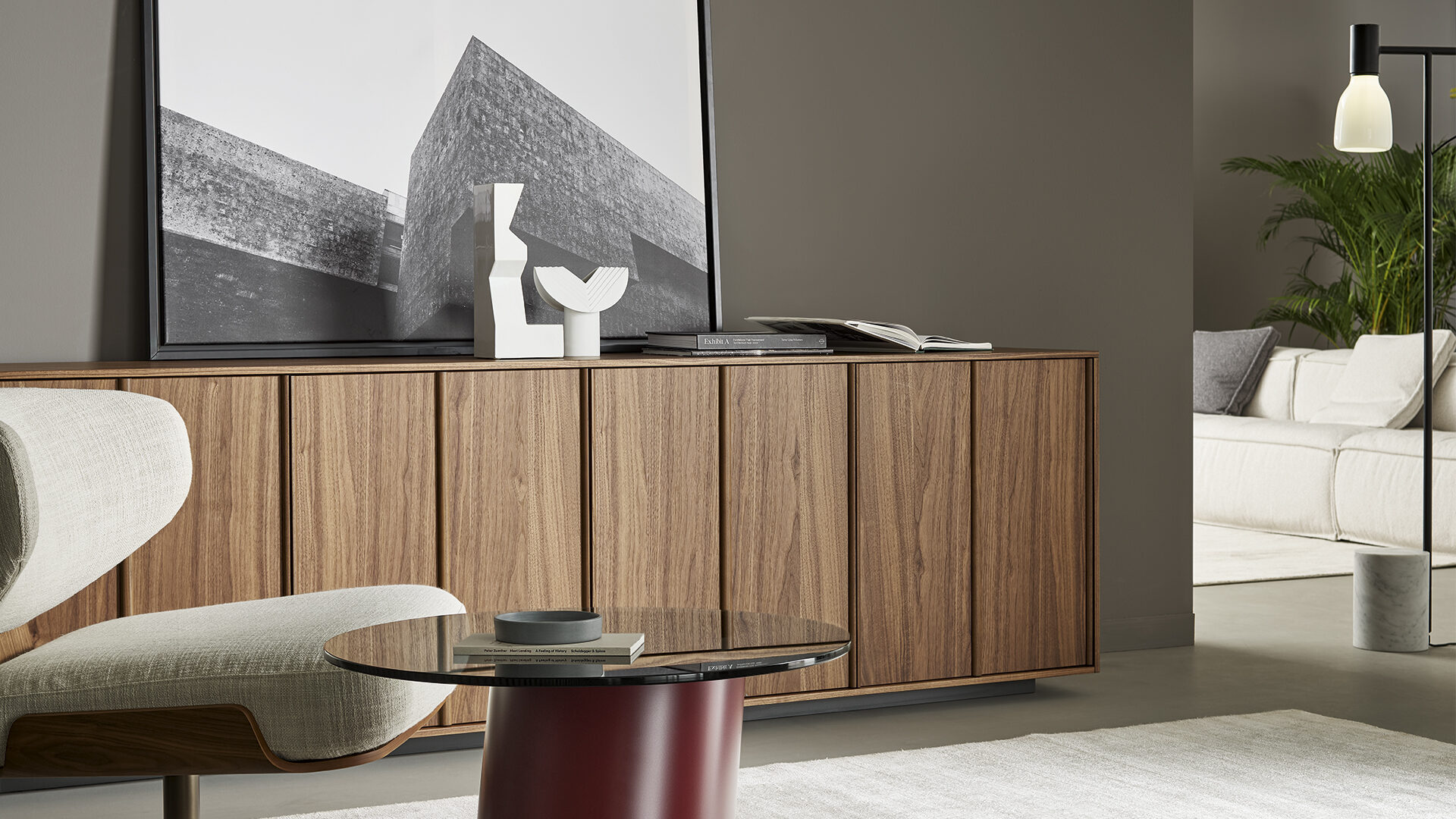 Sleek
The Sleek armchair, which smoothly relates with thesurrounding space, represents a new idea of comfort and visualappeal, able to dynamically interpret the needs of those whoseat on it. The shape of this armchair designed by MauroLipparini, featuring discreet cuts and harmonious geometries,recalls the nostalgic spirit of Italian mid-century modernism.The combined seat-backrest sits on a metal structure with anaesthetically light design.The Sleek armchair is available in twoversions: with swivel base or with four feet.