Brushstrokes of matter
With Prism, the world of the resin effect is colored with 13 original hues, evoking Italian
culture in a contemporary manner. Surfaces inspired by hand-troweled resins recreated
with absolute color depth and graphic detail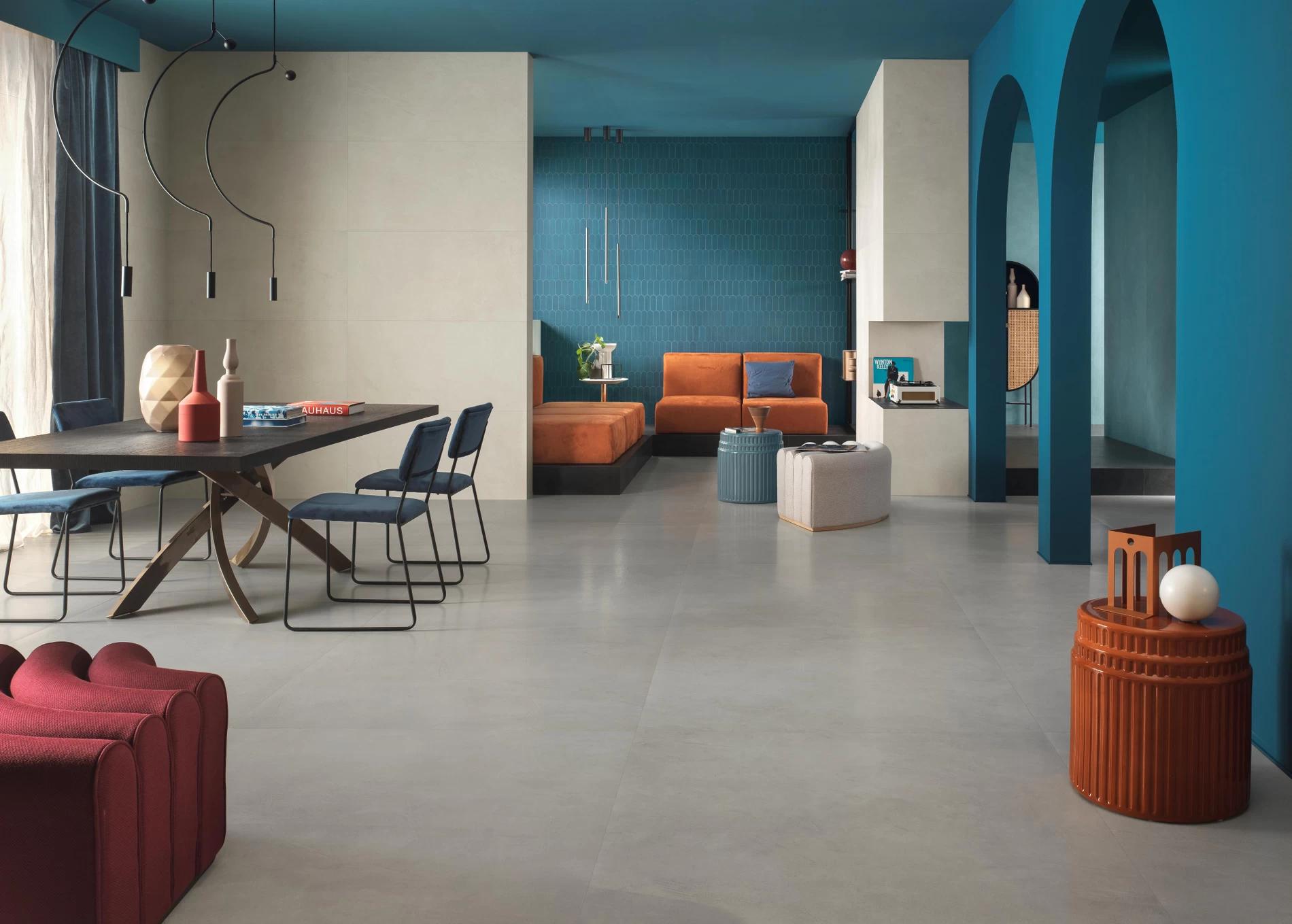 The authenticity of a timeless material combined with bold graphics to create a product
offering with extreme realism and excellent technical performance, able to reinterpret
the suggestions of Italian artistic tradition in a contemporary way. With Prism, 13 soft
tones, selected by the architect Piero Lissoni, color the world of the resin effect, allowing
you to design spaces with a strong, elegant character. The texture of hand-troweled
resin thus comes to life on the surfaces of porcelain tiles and white body wall tiles,
recreated with color depth and graphic detail. All Prism surfaces can be mixed and
matched to create color combinations with a strong personality, tonal matches, or bold
four-tone contrasts. In addition, the Grape and Caramel accents guarantee a striking
discontinuity with all the colors of the collection.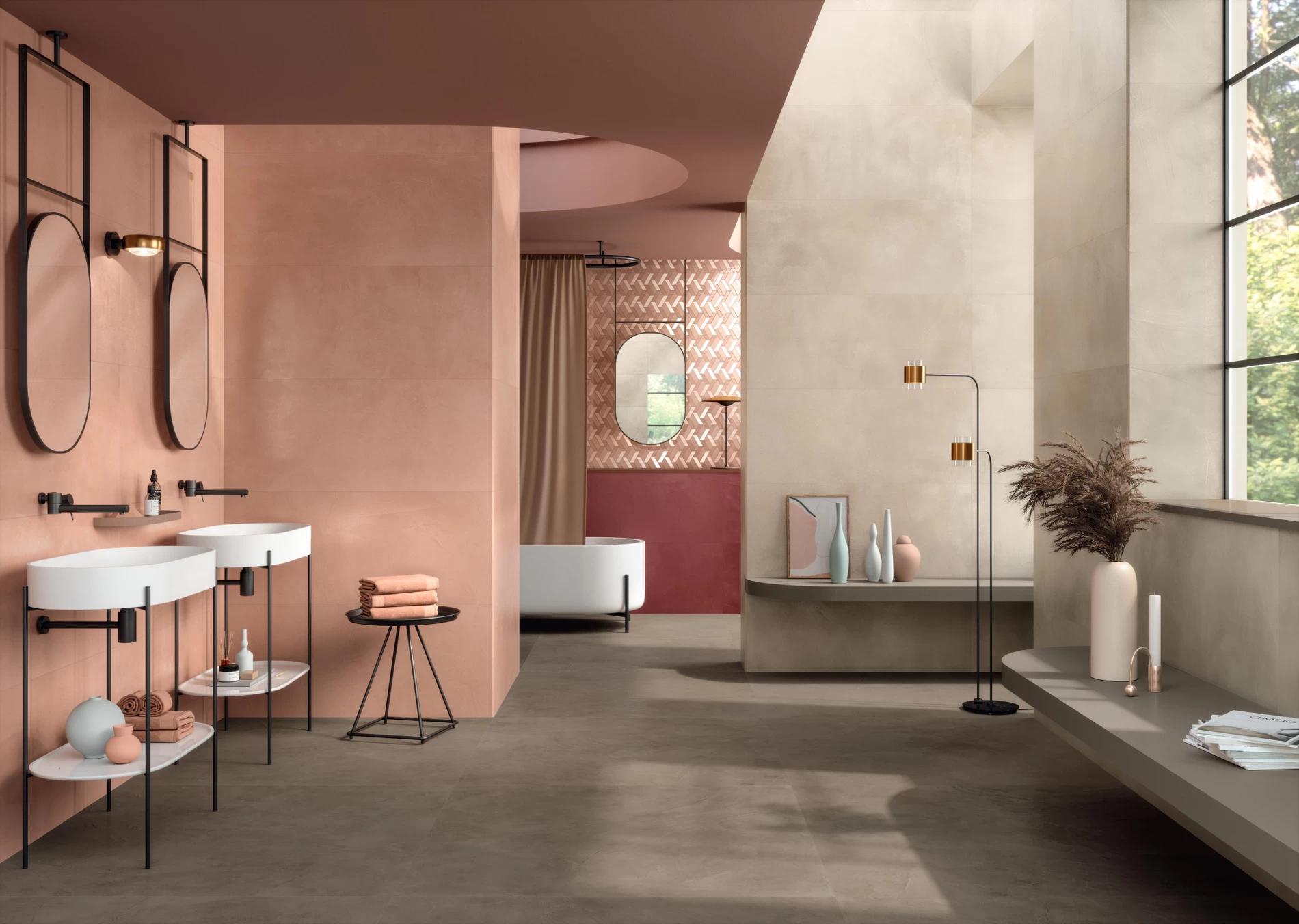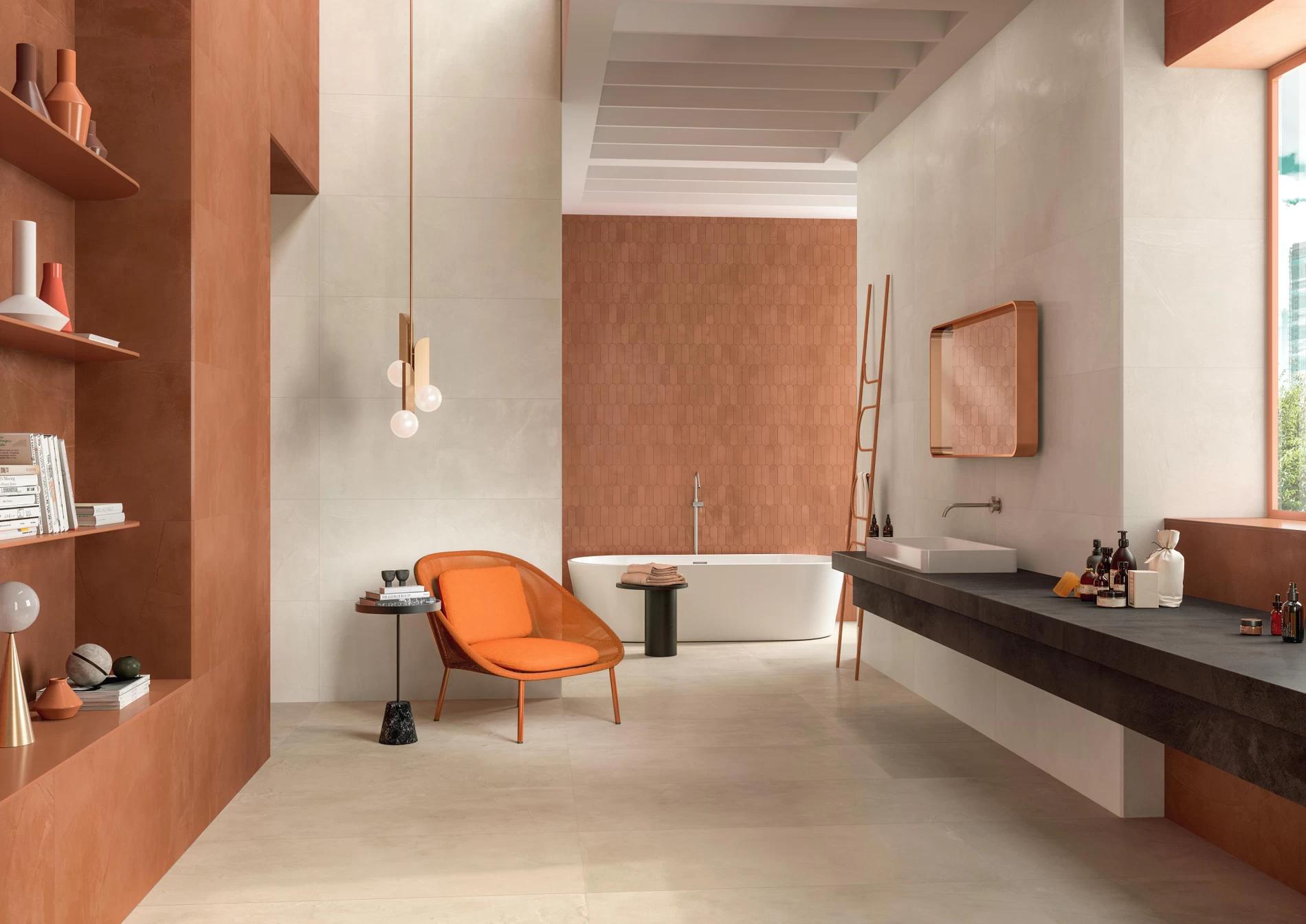 A wide range of formats allows you to apply the resin effect in every interior project, to
decorate walls and floors in continuity with all the benefits of porcelain tiles and the
beauty of white body wall tiles.