At times, the best thing in the world, the thing we need the most, is a
warm embrace. The Cure's "Close to Me" is about one of those times,
and the Close to Me sofa is all about that embrace.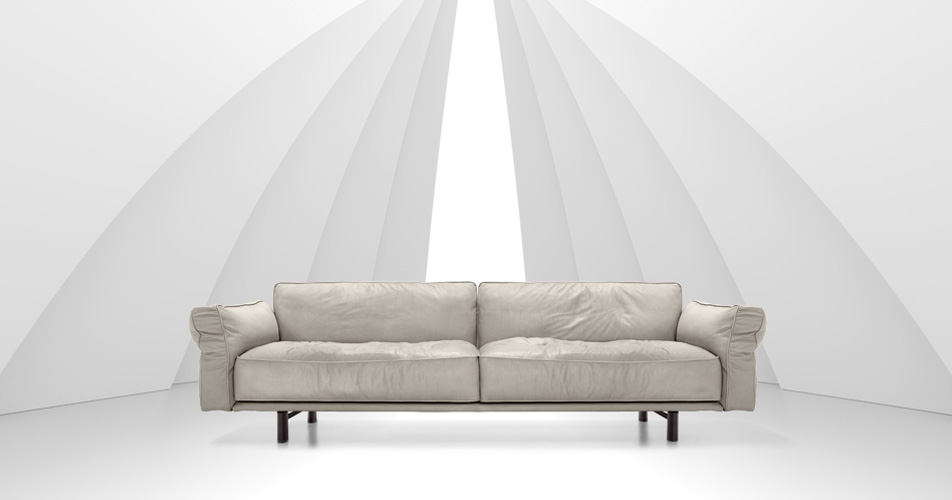 With an intriguing aesthetic appeal and strong yet warm character, Close to
Me delivers an unmistakable feeling of hospitality. The volumetric
construction expresses itself through soft, billowy cushions with a
lived-in, "shabby-chic" elegance that's endlessly welcoming. This
classy and distinguished combination of form and comfort finds the
perfect harmony between traditional hand-tailored precision and
21st-century style. Formal clarity and meticulous care are the
creative signatures of Close to Me.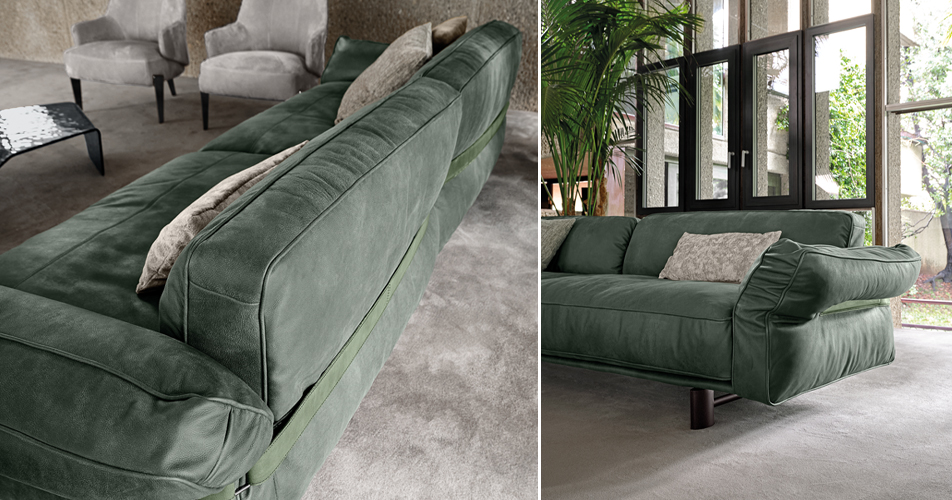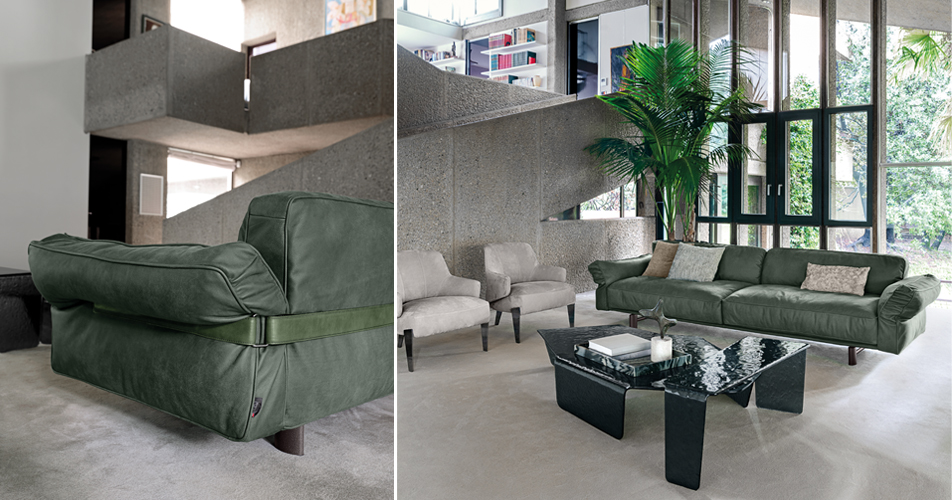 The elliptical feet of the sofa serve
not only their natural function but are also uniquely expressive
sculptural details. The wraparound belt provides a visual and
physical embrace that brings together the supple back and armrest
cushions in an intimate gesture. The belt's assiduously fashioned
leather straps and metal clasps epitomize the quality of the
exclusive finishes that enhance the charm of the collection.