Glam collection:
iconic and timeless style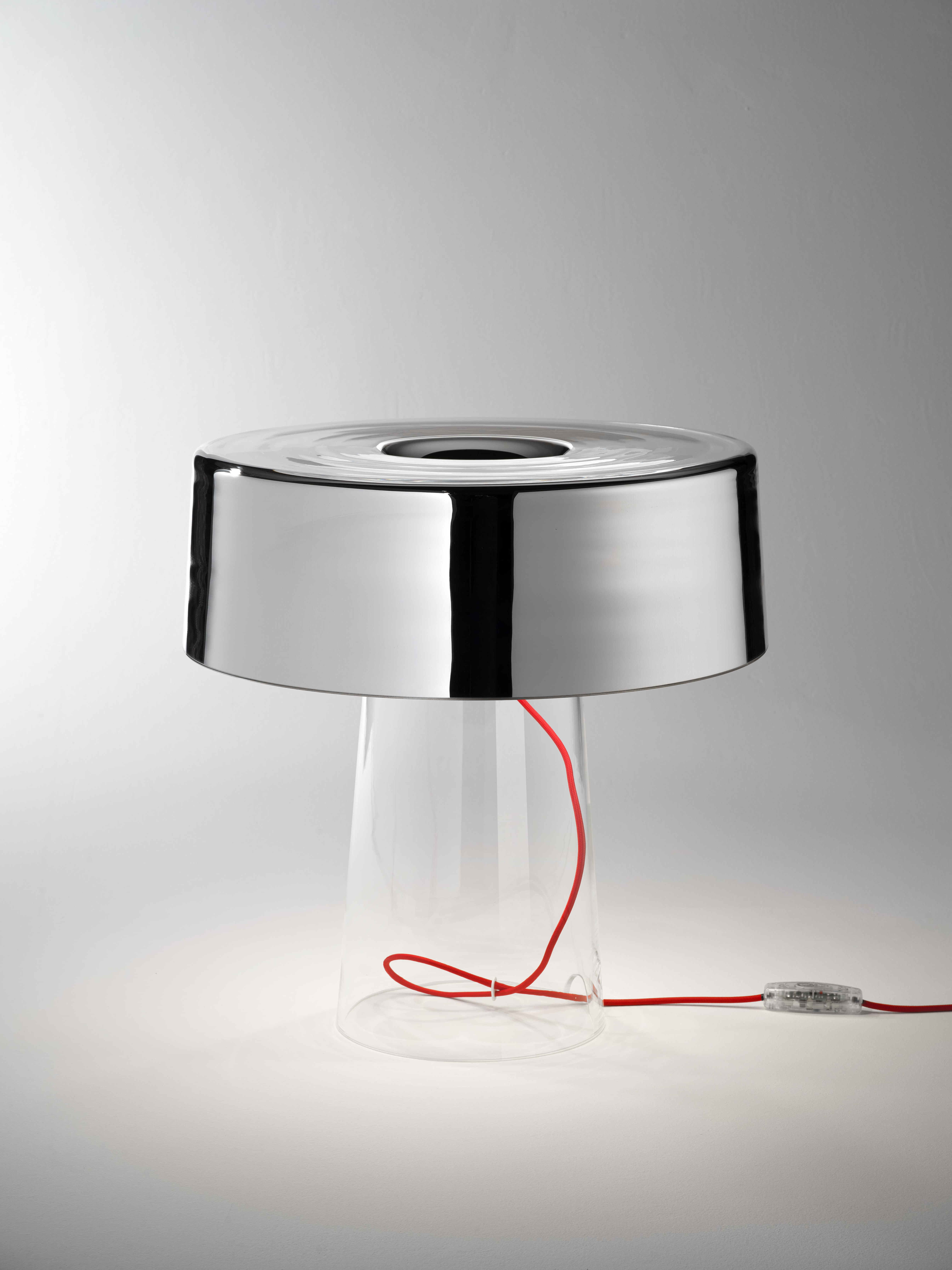 ---
The roots of this design lie in reinterpreting the
stereotypical table lamp with a lampshade.
Glam consists of only two blown glass elements,
simply placed one on top of the other, to create a
lamp with a suspended and elegant effect. Even the
power cord is an element that gives it character.
The upper diffuser, available in four colours, always
rests on a transparent crystal base to give space to
different overall levels of brightness. 
Glam, design by Luc Ramael
---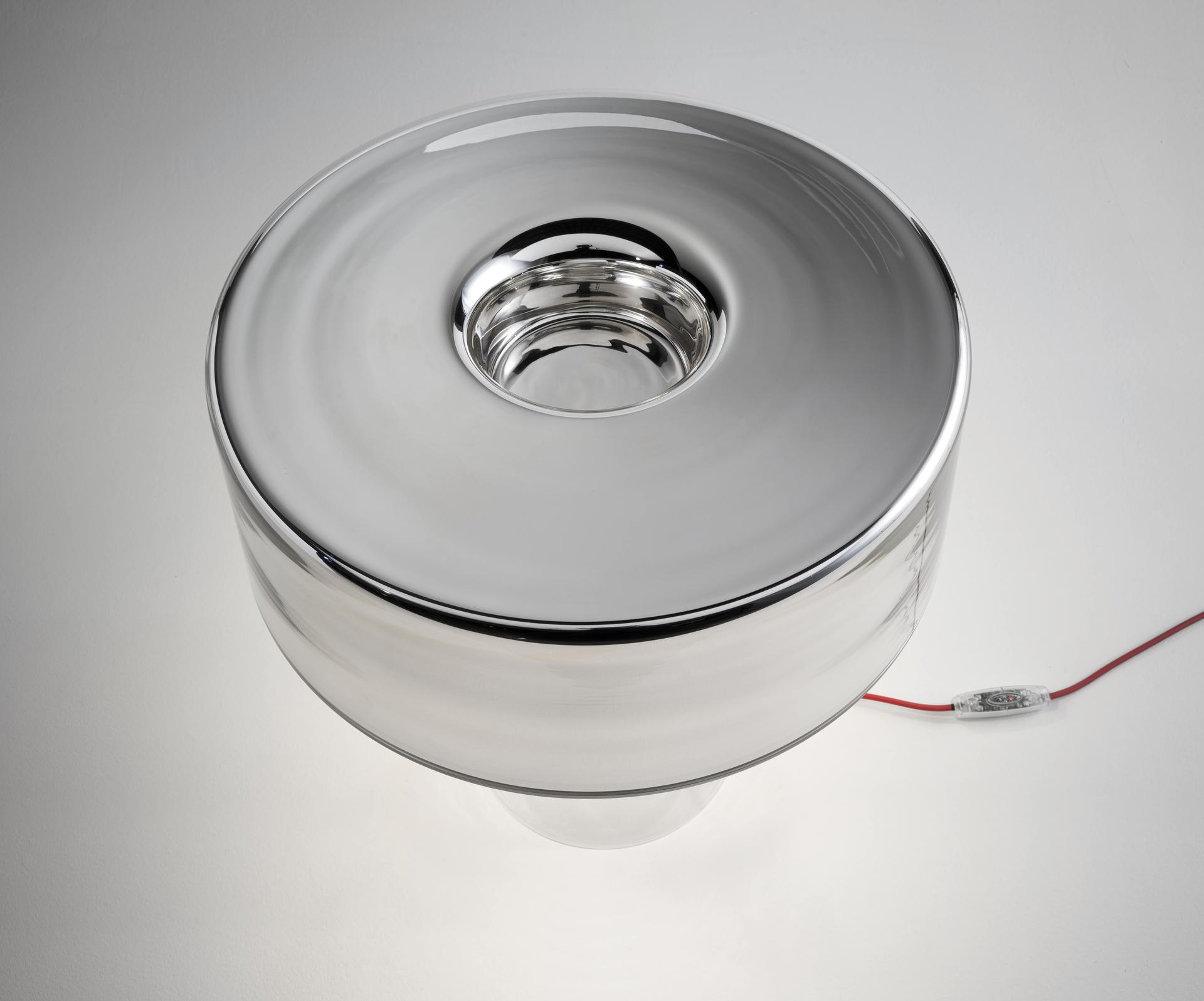 ---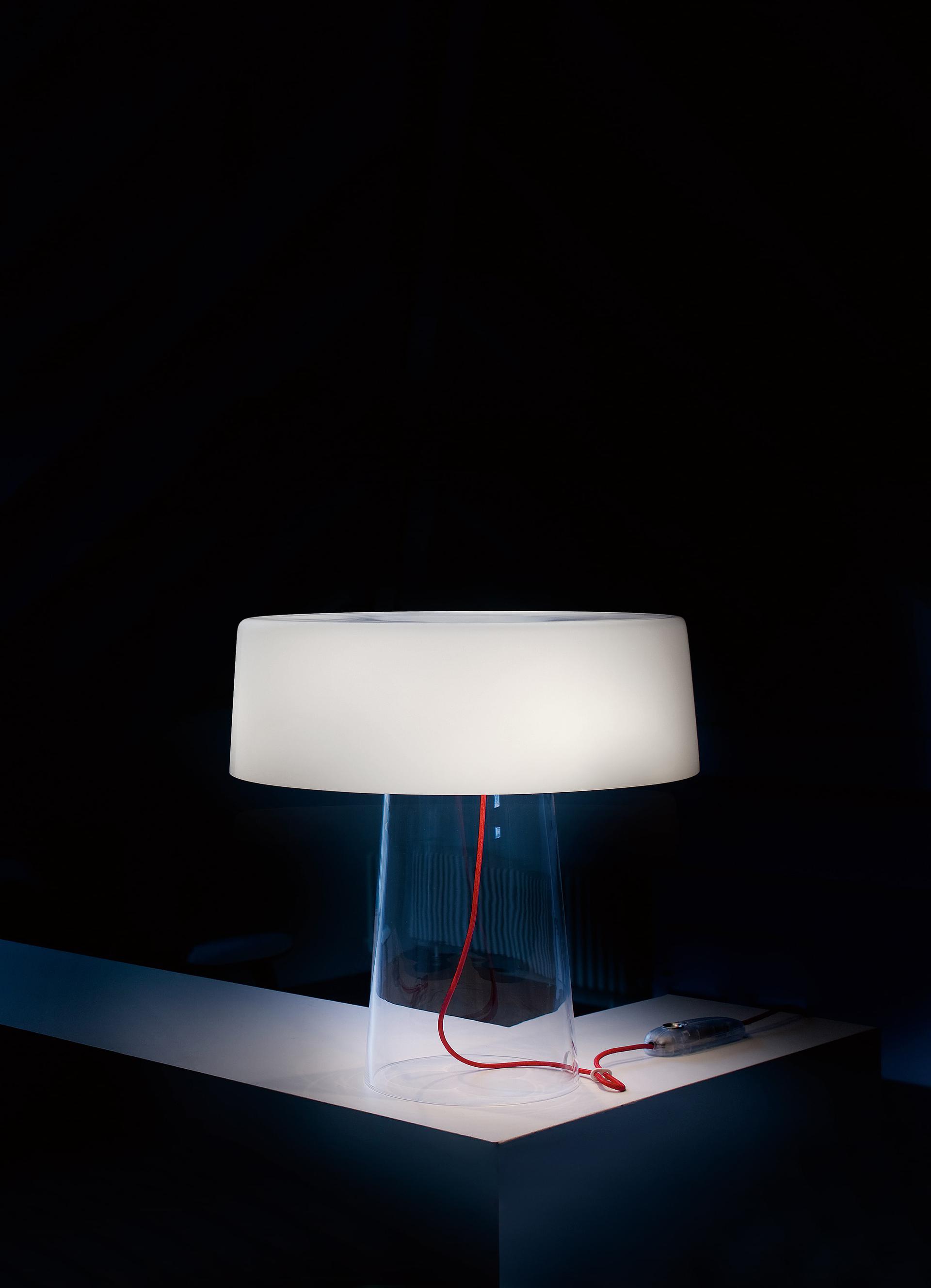 ---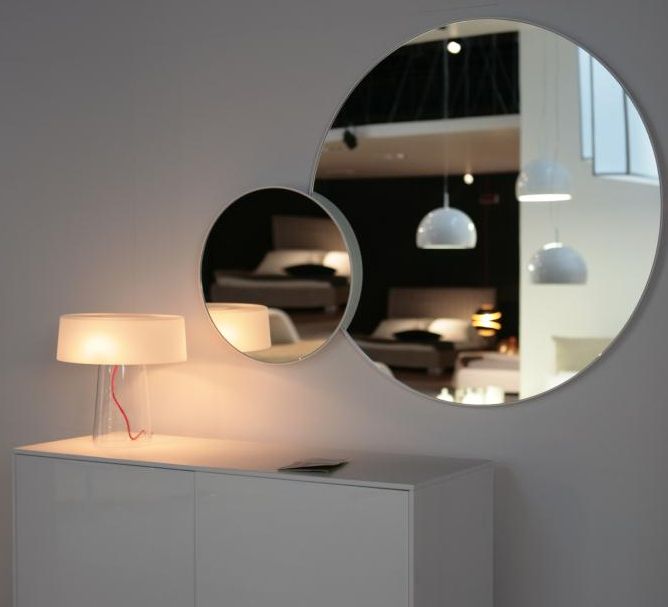 ---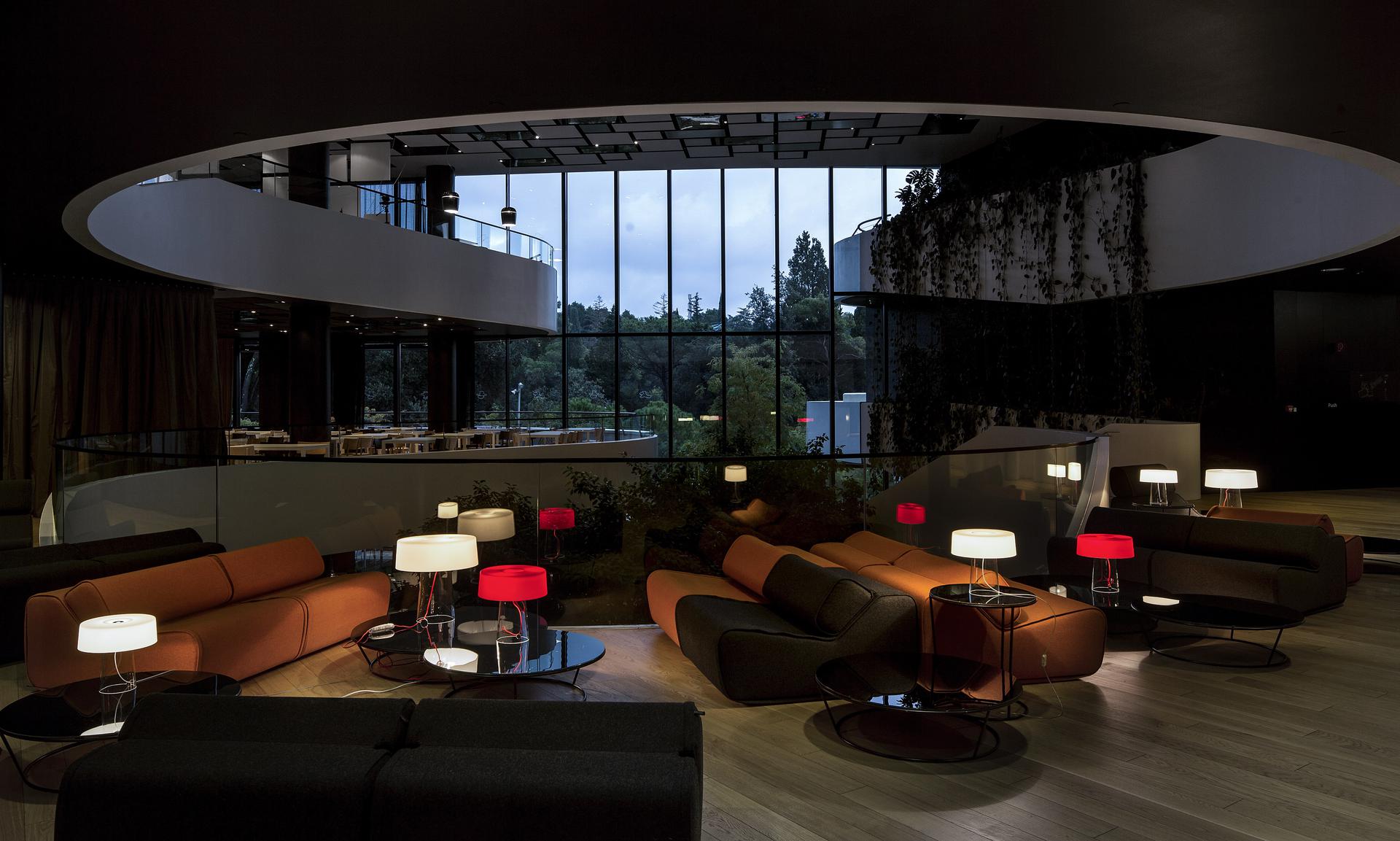 ---