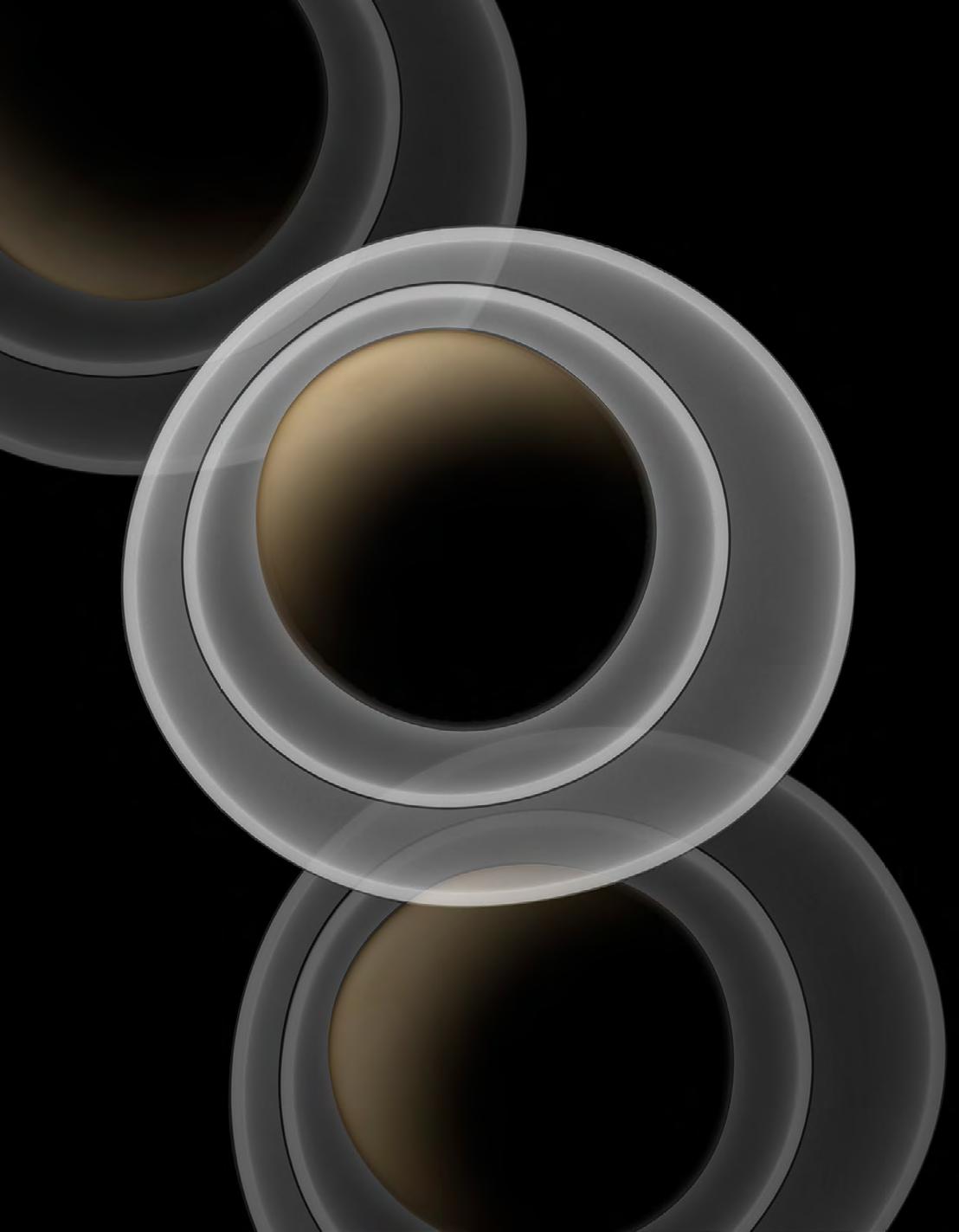 An asymmetric composition of forms, accompanied by a soft, natural touch: Bahia is a wall and ceiling lamp that decorates
and brightens thanks to its theatrical essence and harmonious play of lights and shadows.
Today it comes in a special limited edition, featuring a central plate in a mellow matte gold colour, adding new charisma to
the lamp while boosting its décor value.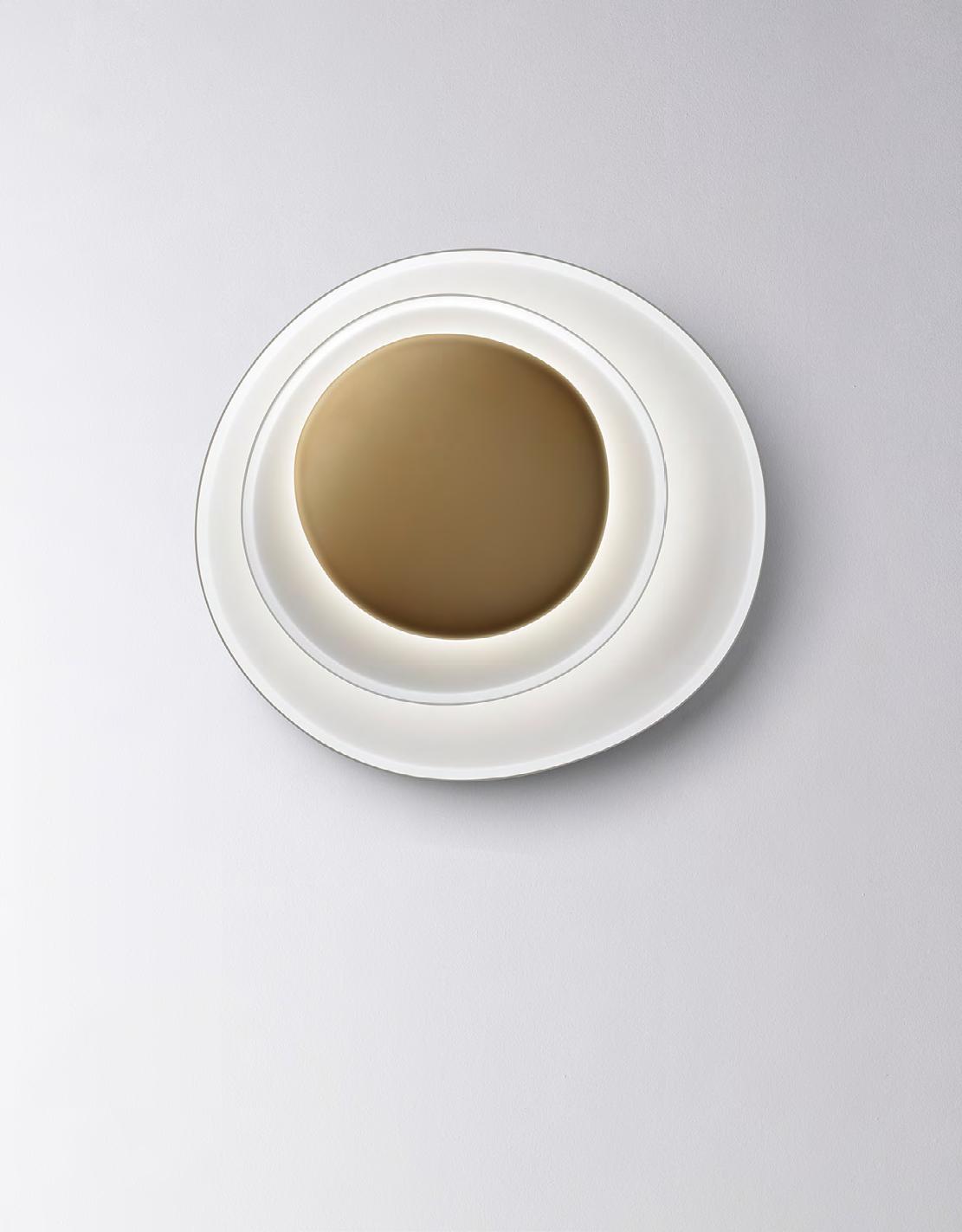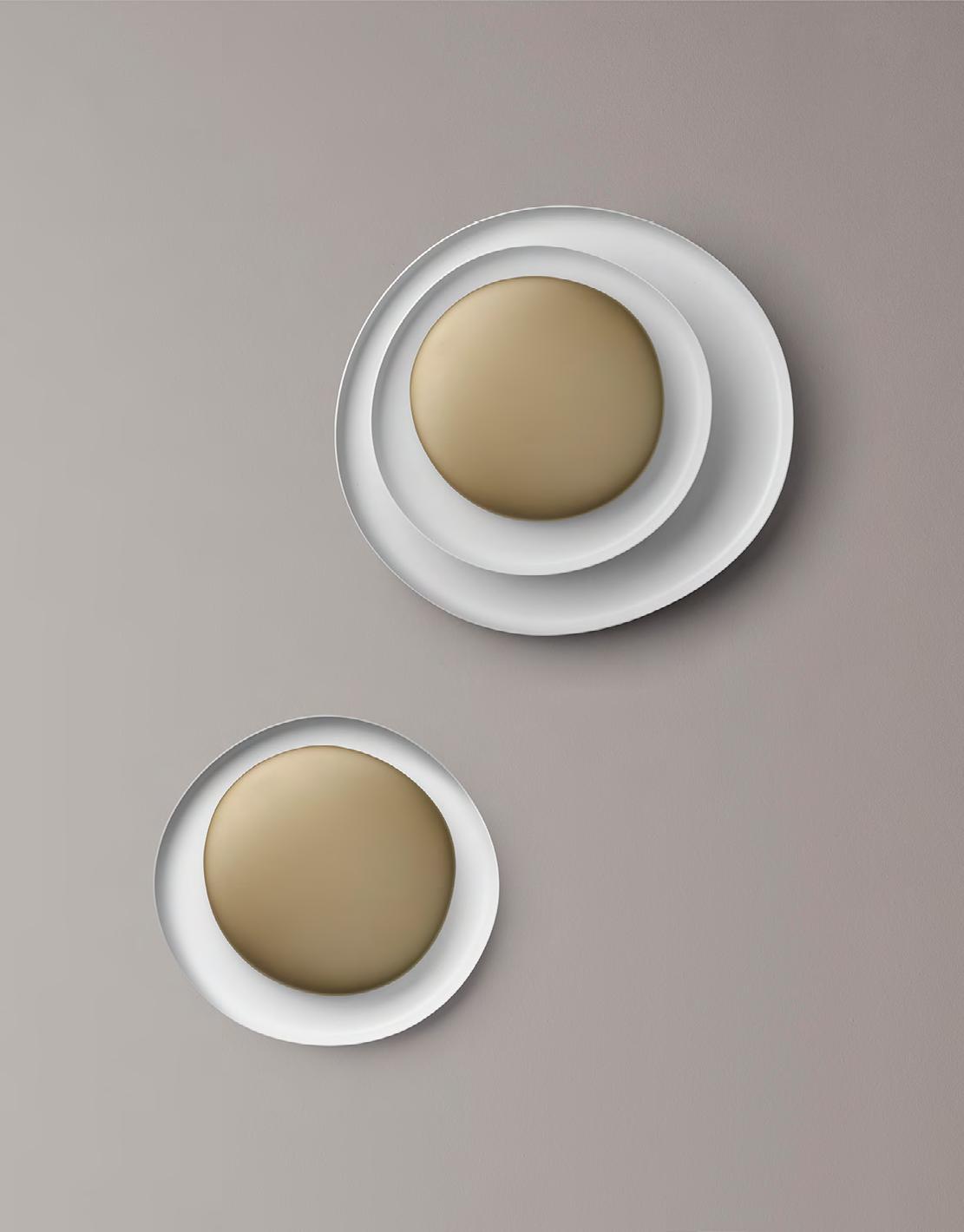 The three overlaid plates offer surprising visual depth and an impression of relaxed charm. The staggered forms
suggest an aerial view of an archipelago, radiating concentric shadings across the infinite expanse of the sea.
A lamp with a vivid sculptural presence, even before it is turned on, Bahia takes white as its basic colour,
with which to formulate a refined ton-sur-ton dialogue among the three disks.
When it is lit, the unit becomes a magical composition of light and darker tones, which each glow is contained in a wider,
spreading zone of brightness.
The light flows along the concave surface of the outer plates towards the edges, while the central plate
stands out against the light, in a gesture of great expressive force.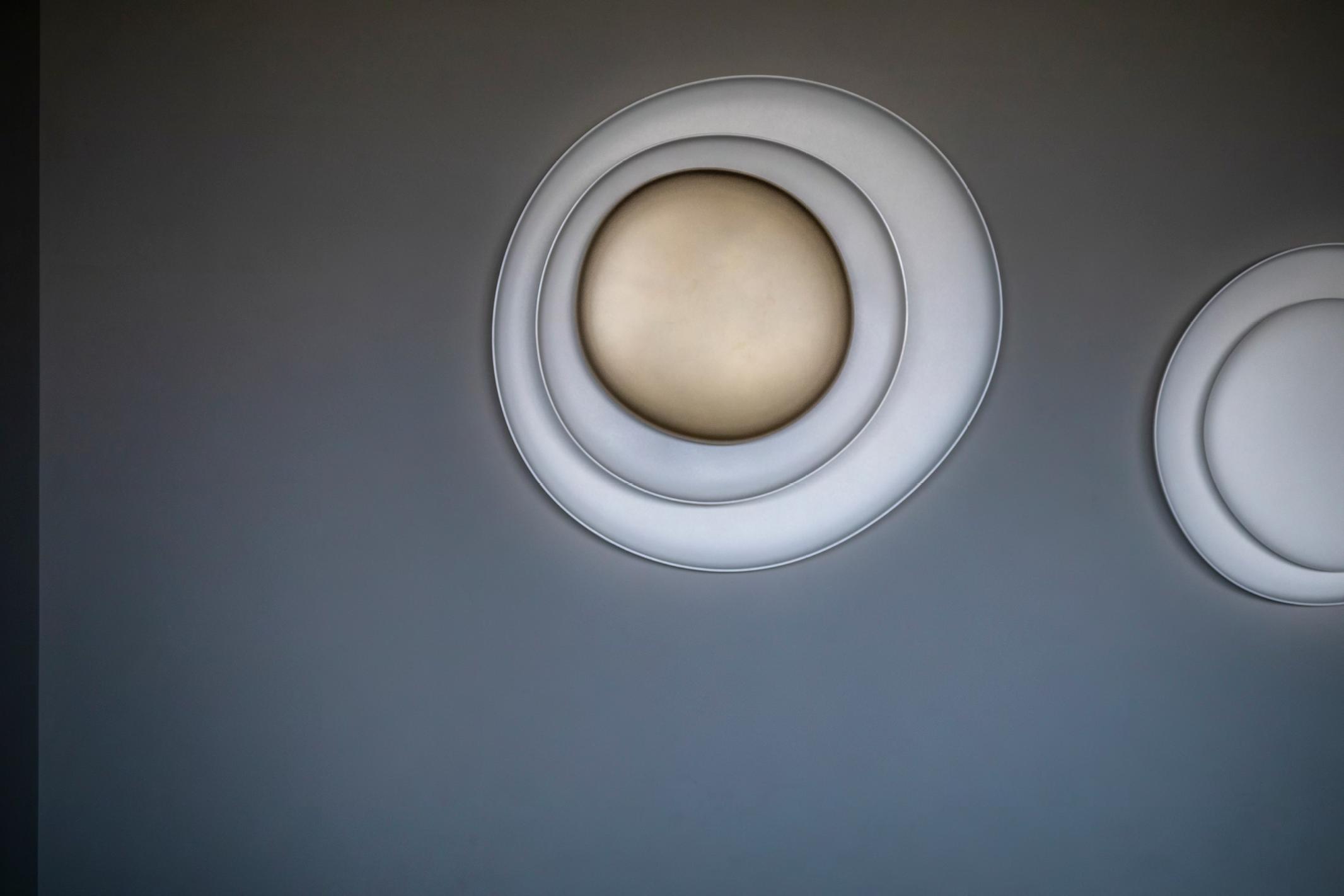 A special version that conveys a sense of full welcome, responding to today's trends of warm hues
and varied compositions of accents.
The two versions – Bahia and Bahia mini – combined with the two colour
options – white and gold – permit creation of luminous archipelagos, with appealing graphic dynamism on ceilings
or walls.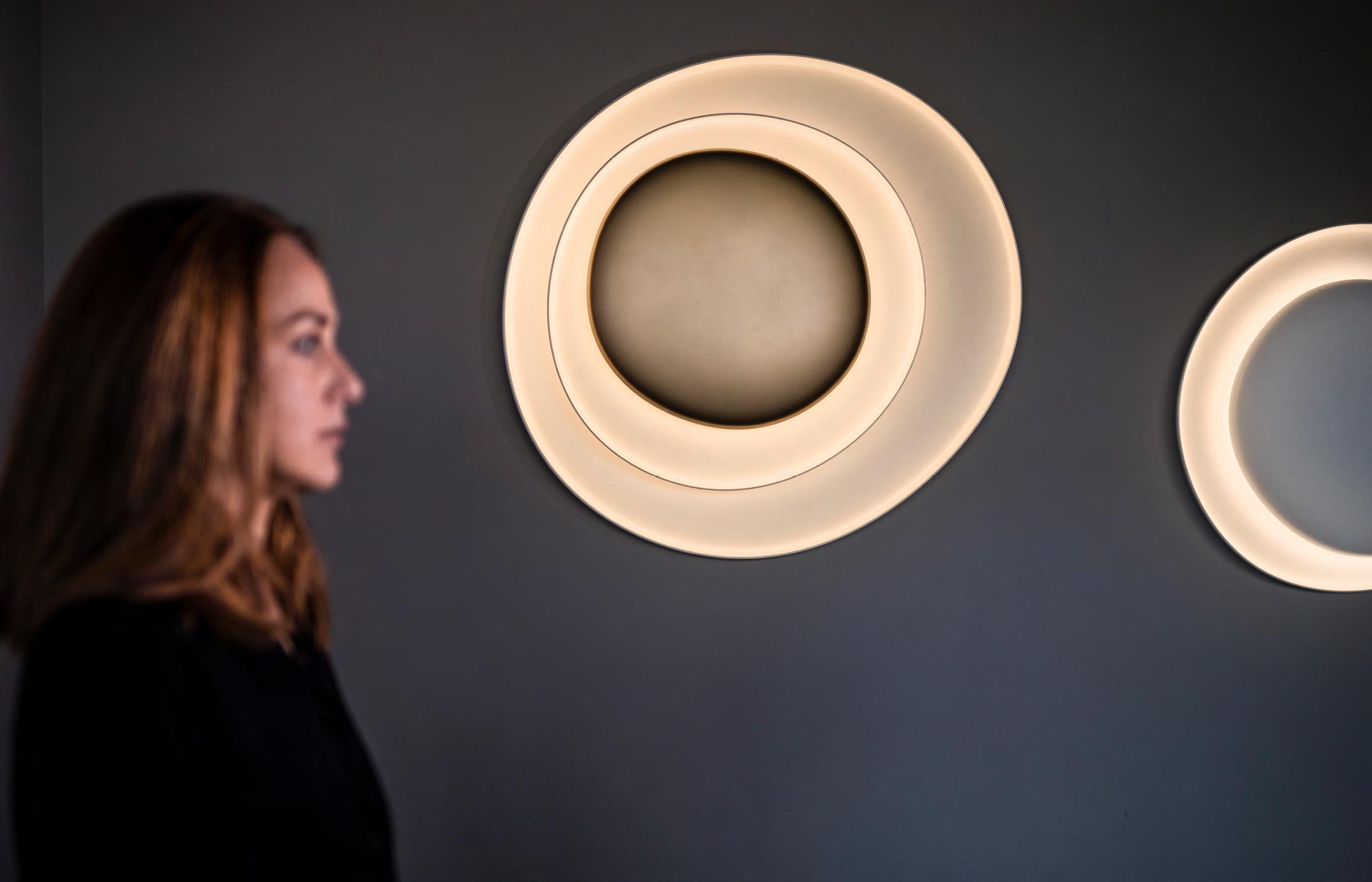 Bahia provides soft ambient lighting.
With its limited thickness, the lamp takes charge of the décor of an entire wall, without taking up space.
Easy maintenance, strong polycarbonate and limited depth make the lamp a perfectly functional choice for
contract applications as well.