Pleasant shady areas.
Easy to direct and move, thanks to its 360° swivel mechanism and base with wheels,
Freedom sun umbrella is perfect at any time of day. The side post in aluminium
highlights its contemporary design.

Its generous sized canopy and side post in natural wood make Holiday perfect fo
r any open-air setting. A must-have accessory for enjoyable outdoor living.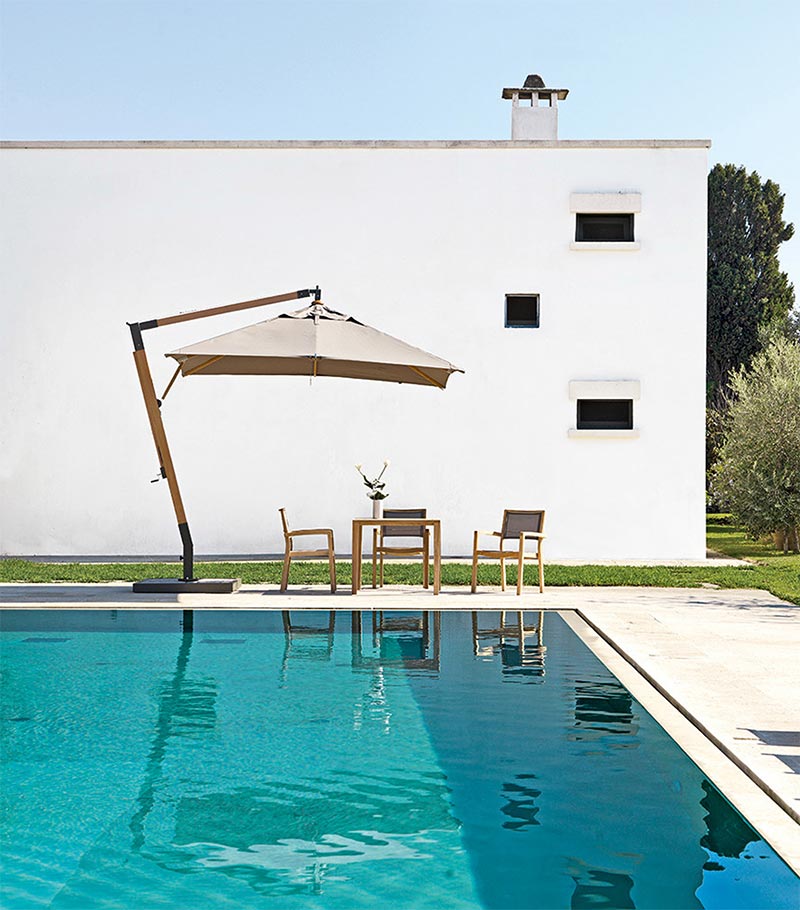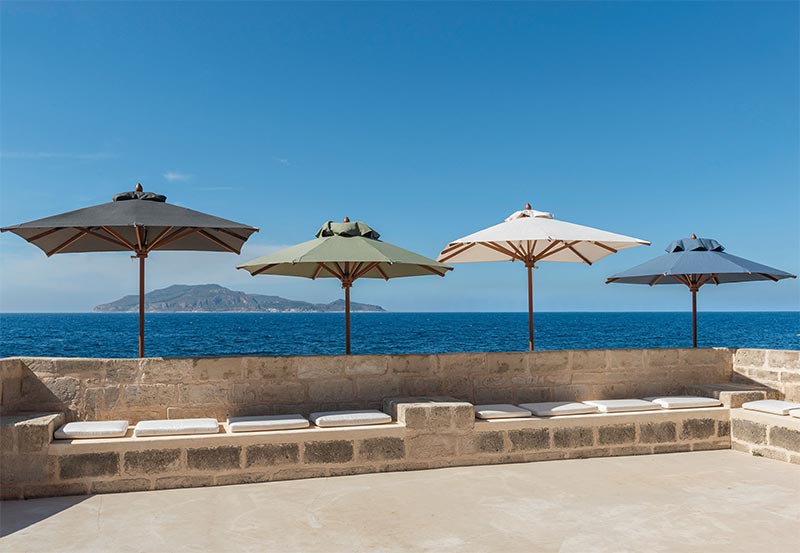 Colourful relaxation.
With their central post in aluminium or natural wood, Free and Classic sun
umbrellas are the must-have solution for fun in the sun even when it's hot.
Available in a wide selection of colours inspired by nature and in different shapes,
their canopies are ideal in any setting, a coordinated combination of versatility and
good looks.