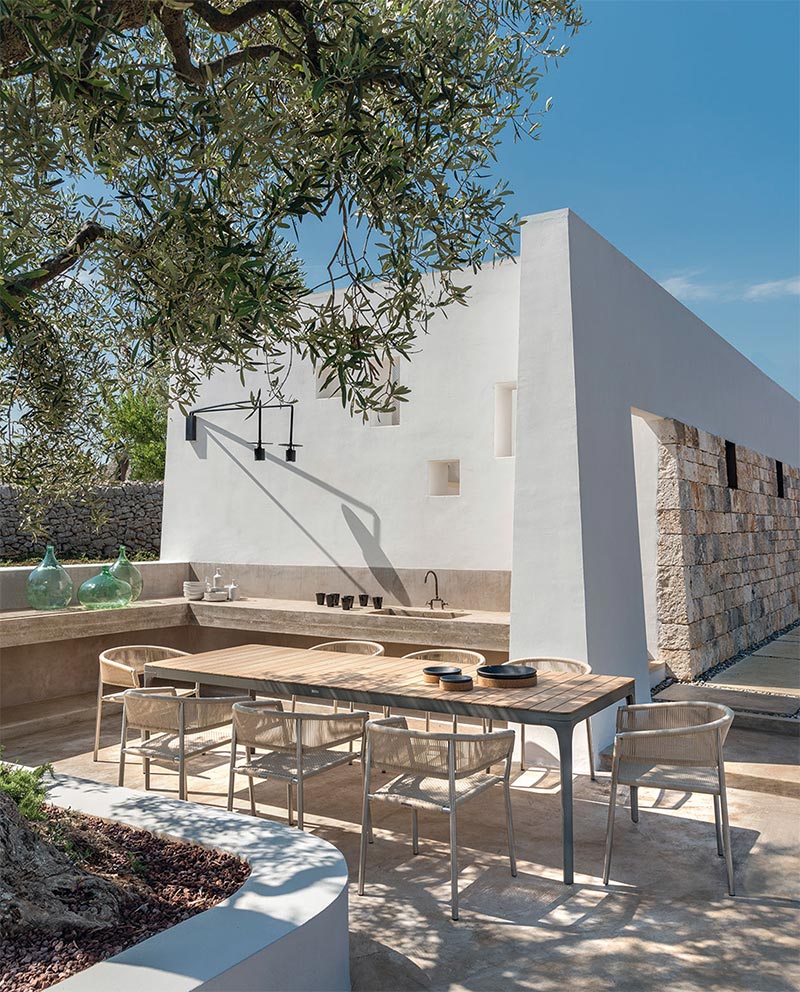 Dine al fresco in the shade
of a centuries-old olive tree.
Typical architecture in white lime rediscovers contemporarily
furnished dining spaces, while the greenery of the countryside
recounts ancient rural traditions.
The dining area is outside in this distinctive framework, and the comfort
suggests a natural and straightforward conviviality.
Kilt, the always perfect armchair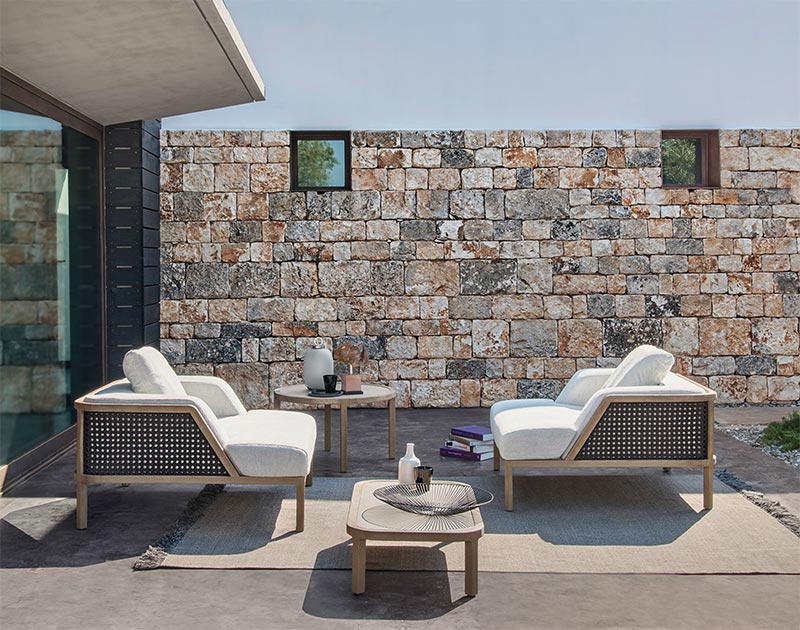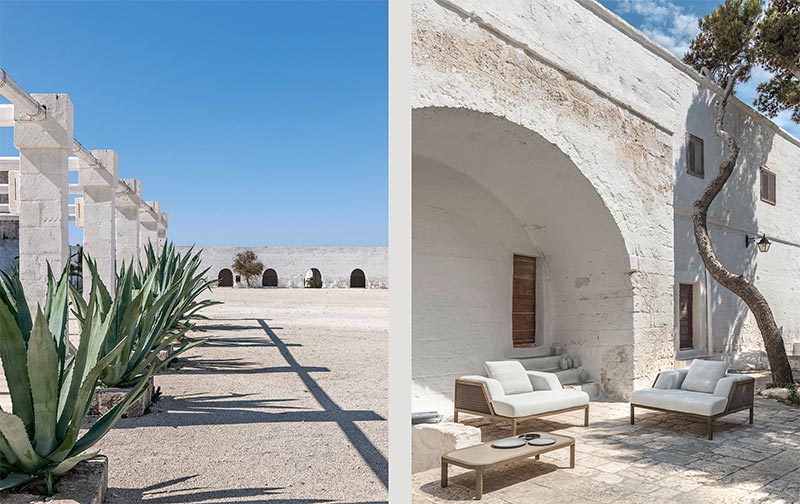 Between nature and design, a unique place
that accommodates every need.
The lounge moves into the garden. Sunbeds are flush to the water,
with a view of the blue sea. The white of the old manor farms and nature
animates the landscape and blends under the dazzling sun, creating unique spaces
to be experienced in total relaxation.
Design becomes an essential part of this timeless scenario.
Grand Life, the identity of the lounge area
Infinity sunbeds, the basis of well-being.