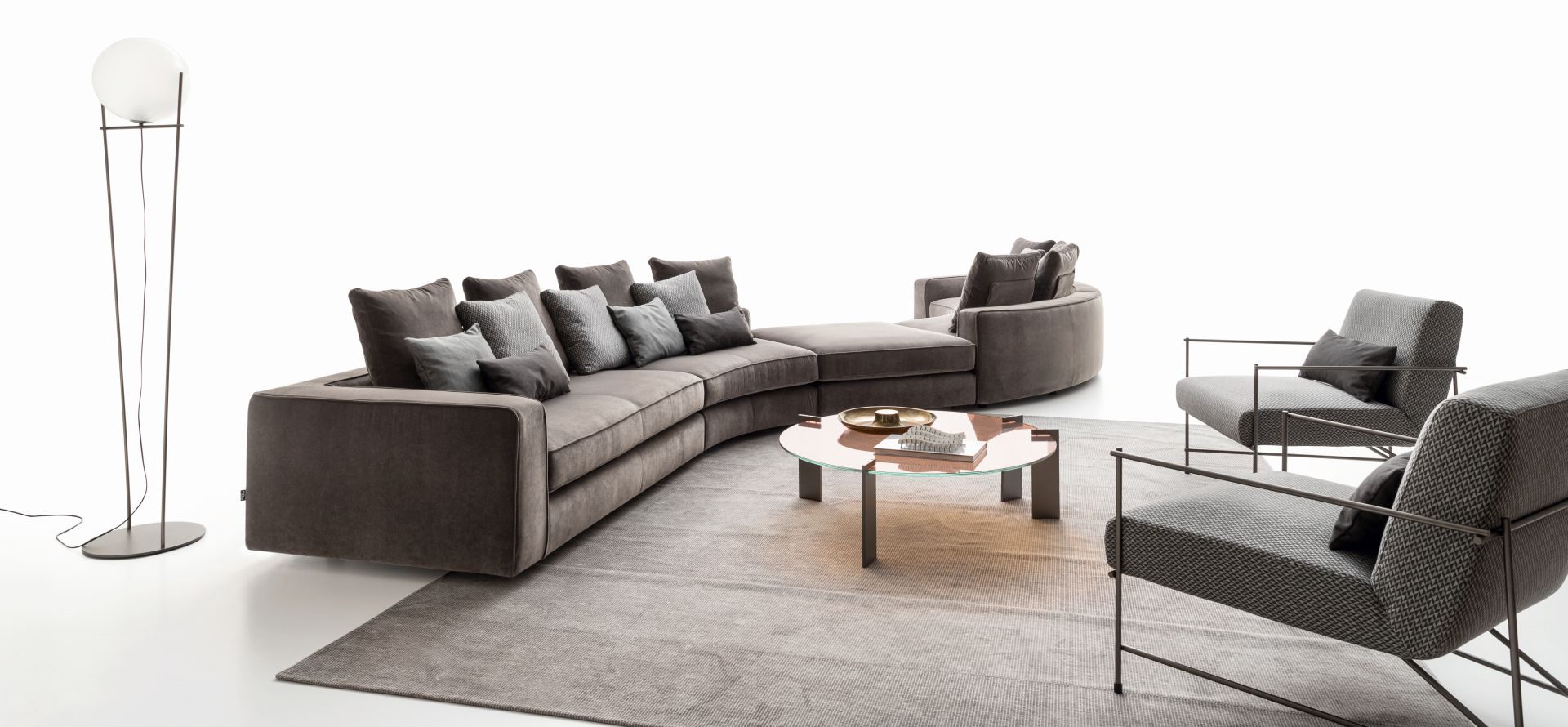 This sofa system comes in two solutions for the back. One with a full-length back cushion (Loman),
the other with scatter cushions in different sizes for the backs (Loman Soft).
It is available with upholstery in entirely removable fabric or with removable leather/eco-leather cushions,
with non-removable covers for the structure. The rear support for the backs can also be customised in fabric,
eco-leather or leather.
The feet and low unit are available in three colours: white, brown or lead. Metal accessories make it complete:
bookshelves, tops and small tables are available in the same lacquer finishes as the low unit/feet for
a coordinated composition.
Design: Spessotto & Agnoletto.