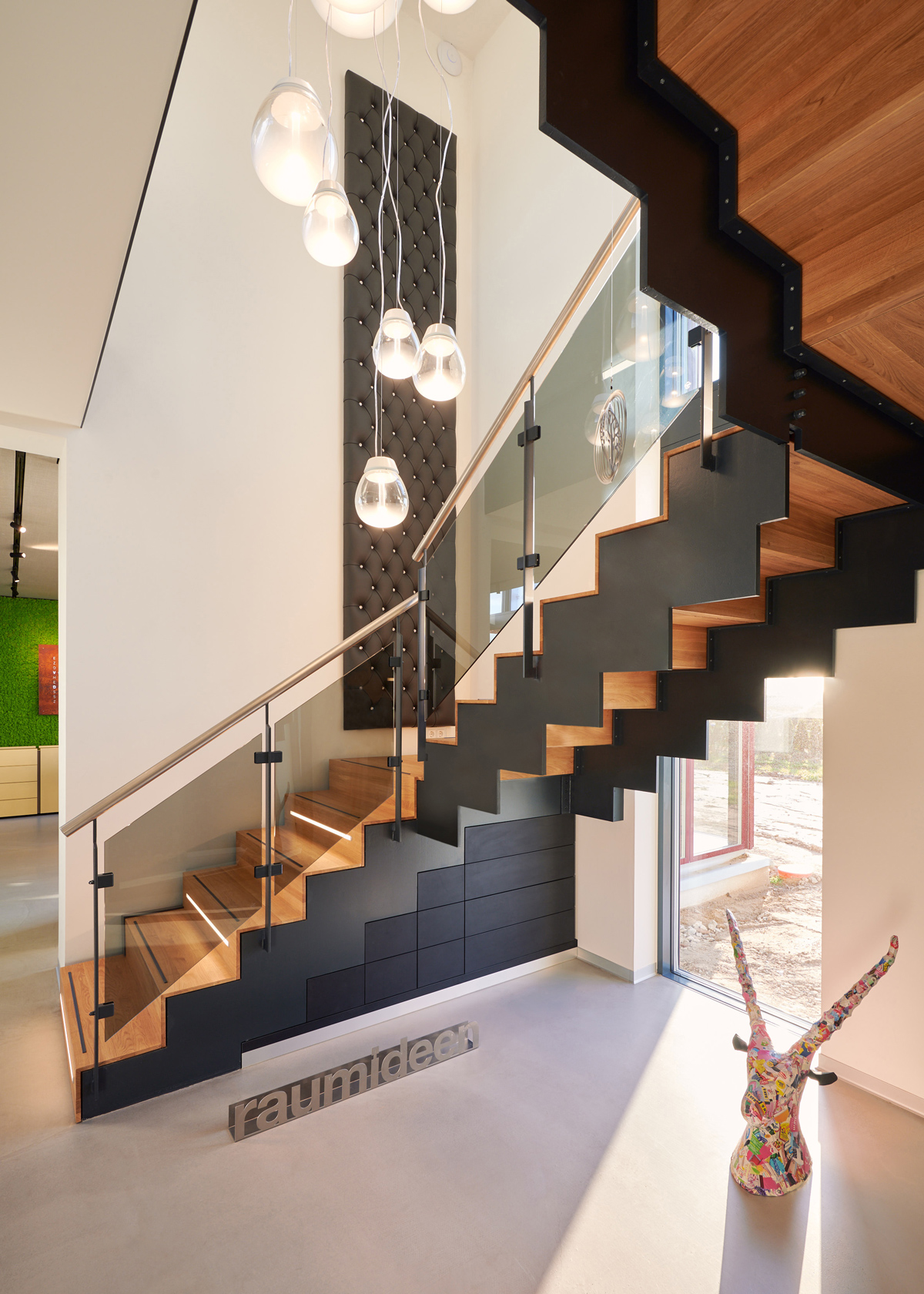 With her ideas for a modern country home, a young client set the interior designers at raumideen Iserlohn and the lighting experts at Artemide a challenge: clean-lined architecture that despite its high-ceilinged, generously-sized rooms should still have the charm of a family home. With natural materials and a cleverly devised lighting concept, the designers created an ambiance of wellbeing.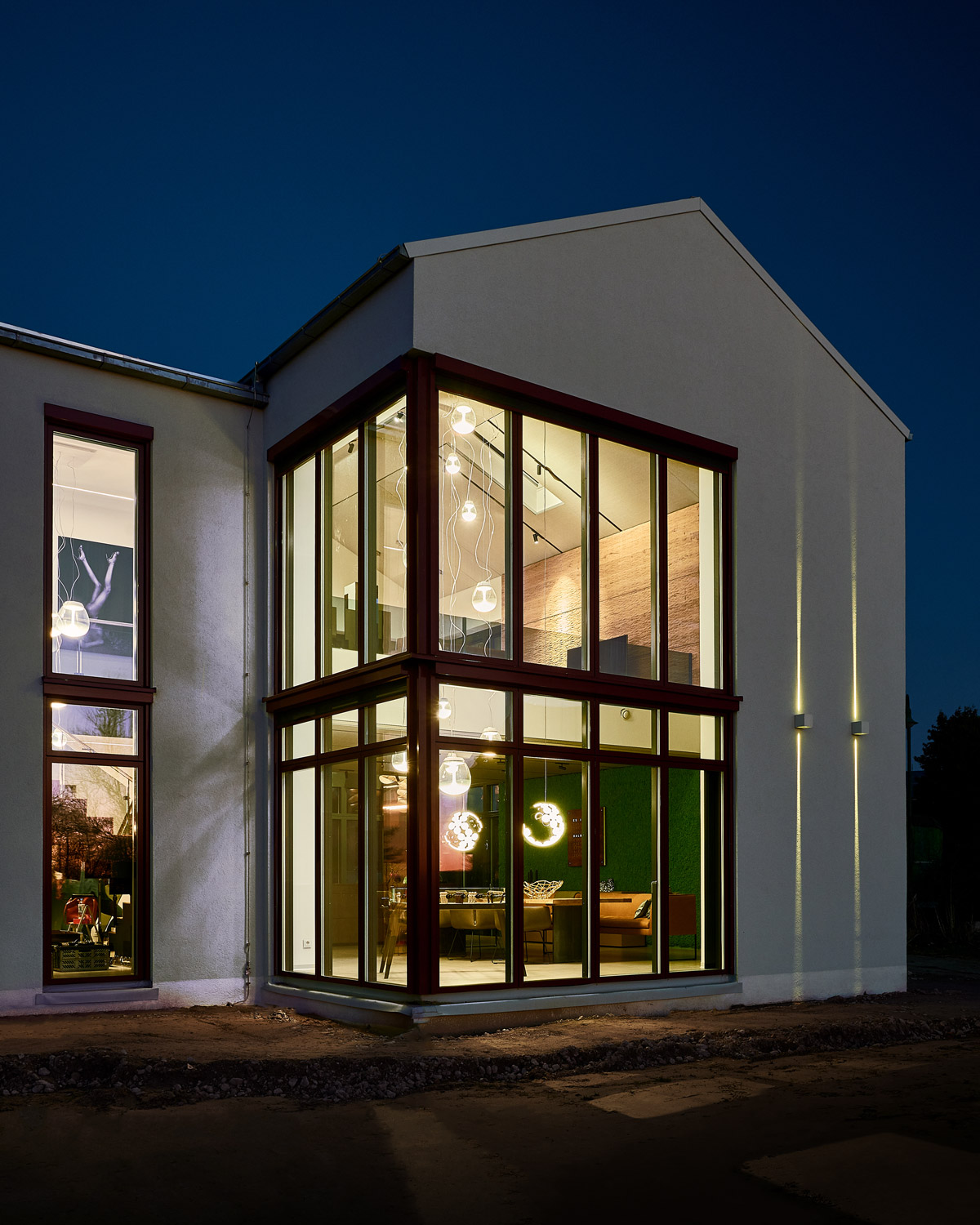 Presented with ceilings up to eight metres high, this was a complex project for the acoustic and lighting designers. However Artemide's modular A.24 lighting system fitted perfectly into the grooves in the acoustic wall panels. With its thin profile fitted with highly efficient Vector spotlights, the A.24 system provides the basic functional structure for the lighting.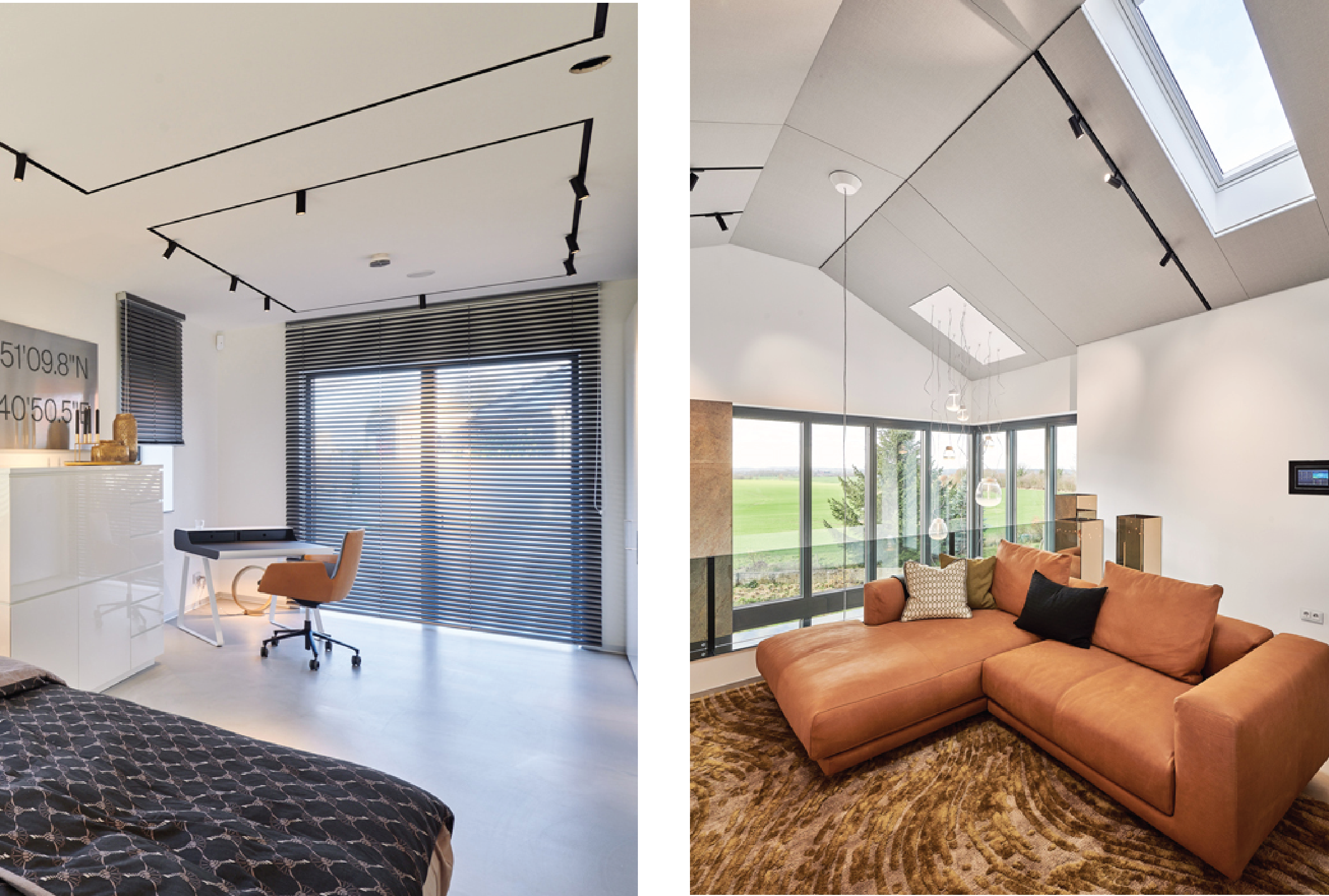 The house is characterised by brightness and transparency. Details such as walls made from birch bark and moss reflect the client's relationship with nature. Her lighting choice also reflects environmental awareness: Artemide's LED lights are manufactured in an efficient, energy-saving and environmentally-friendly way.
The Scopas pendant lamp bathes this scenic landscape in charming light. Its circular discs form an incomplete ball of light.  Viewed from different angles, Scopa's appearance also changes – a continually transforming light, simple and alive.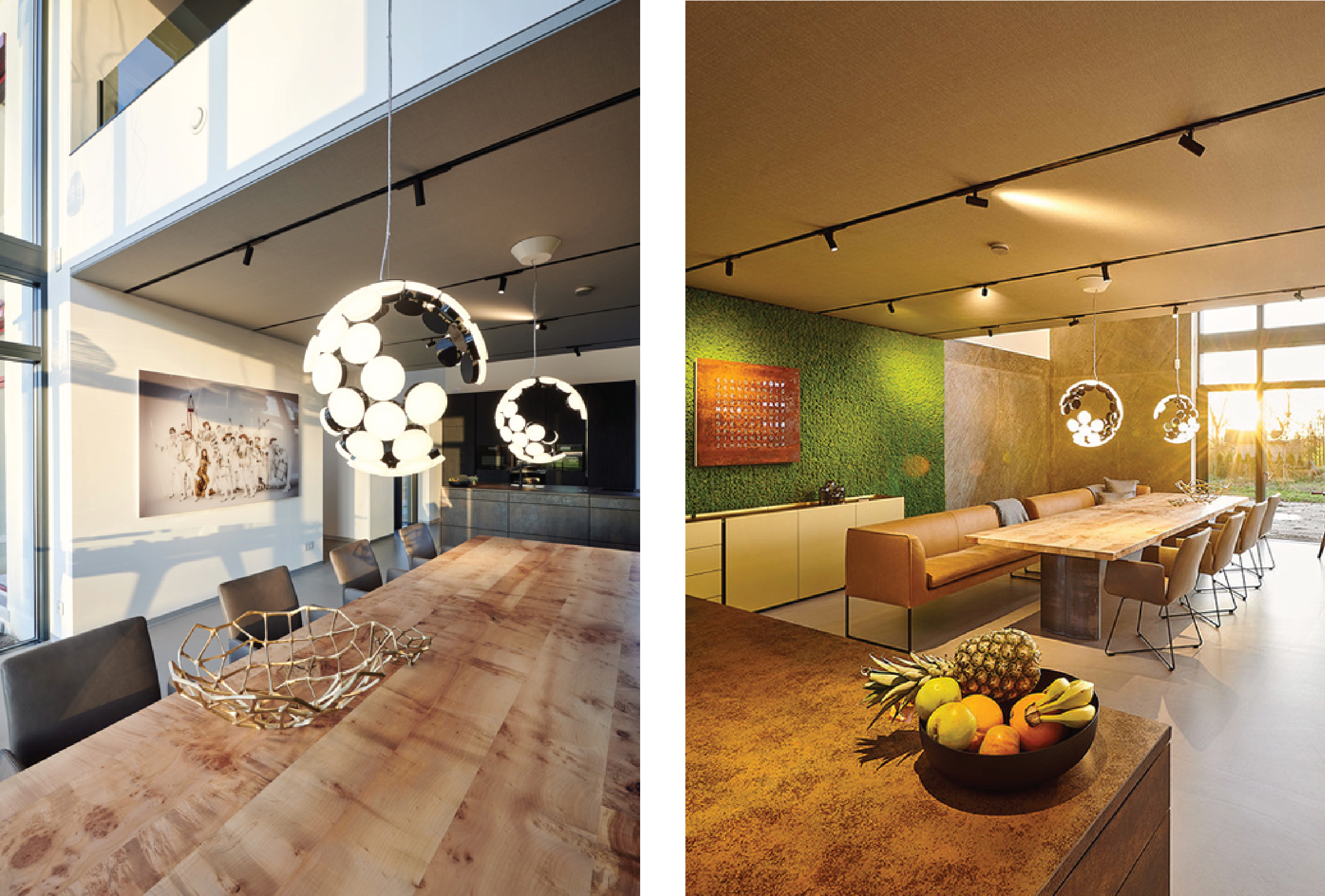 The living area and staircase are illuminated by a cluster of Empatia lights. Individual pendant lights arranged at different heights provides a flowing transition between the different levels.
 
The gold Chesterfield sofa in the dressing room is a real eye-catcher. Its striking colour is matched by the extravagant Decomposé lights that hang playfully from the ceiling in striking contrast with the discrete A.24 system.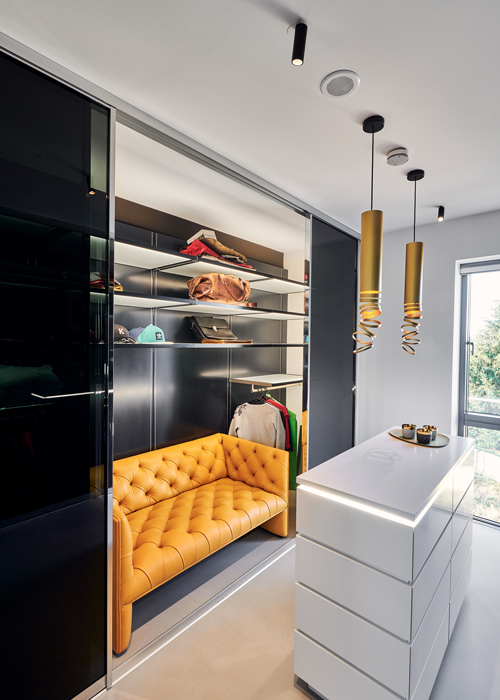 The bathroom is an oasis of wellness. While the light strips of the A.24 system emit uniform light, a design highlight hangs over the bath: the chrome-plated light elements of Ross Lovegrove's Skydro ceiling lamp reflect the light and even when switched off it has something sculptural about it.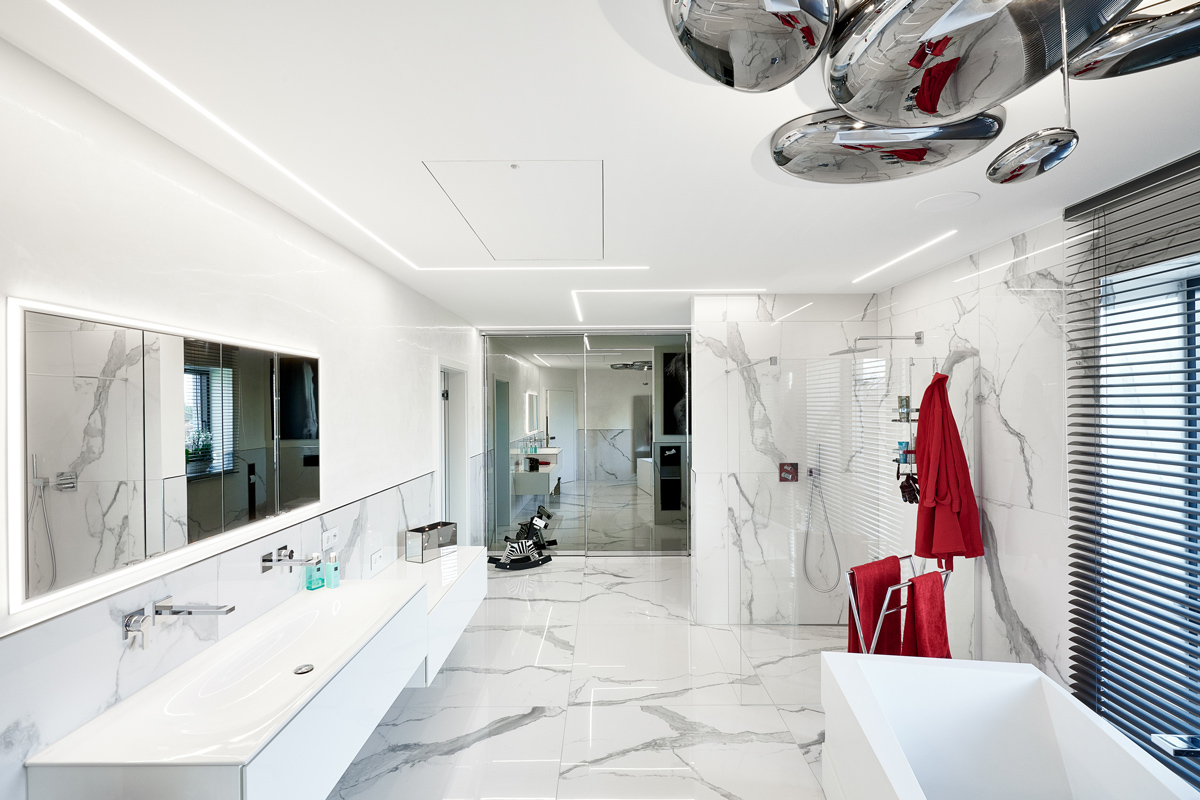 This is a dream come true: a country home with a well thought-out living and lighting concept developed by raumideen Iserlohn and Artemide together. A house that combines modern architecture, intelligent lighting and a love of nature.