Attention to details makes Charlotte a unique
design piece, where you can show your most
loved.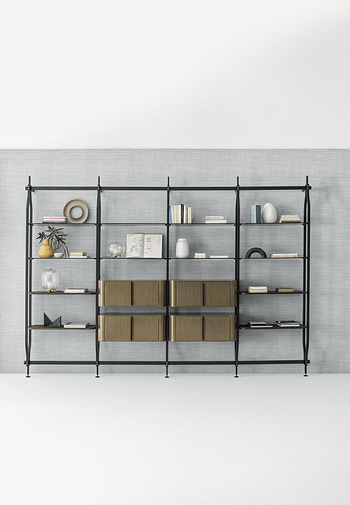 A modular book-shelving system in lacquered metal frame that can
be made fix to wall or to ceiling, modular glass and lacquered or
veneered wood shelves, storages in lacquered metal to allow the
highest customization.
It' is the result of a long research, stands out for the solidity,
international style, and customizable exposed bolts.
It technically adapts to requests received from 39 countries around
the world.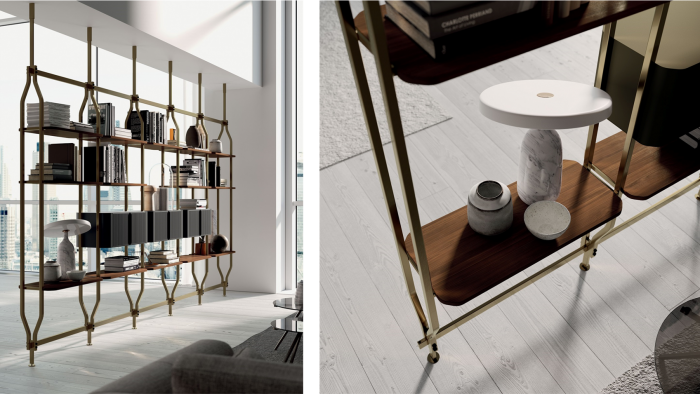 CHARLOTTE bookcase with 5 units and ceiling fixing equipment - Design Shannon
Sadler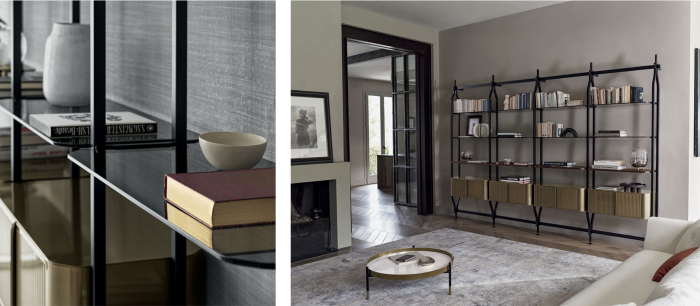 Click here and discover all the versions