Maestro table and Alunna chair
Geometric lines and architectural references
in the products designed by Emilio Nanni
Designed by Emilio Nanni for Pianca, the Maestro table and Alunna chair have
become true contemporary icons. The two furniture complements share the same
design concept and feature geometric lines and architectural references.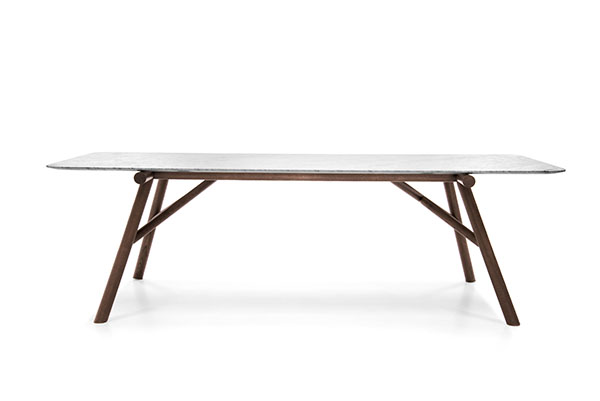 Maestro rectangular table designed by Emilio Nanni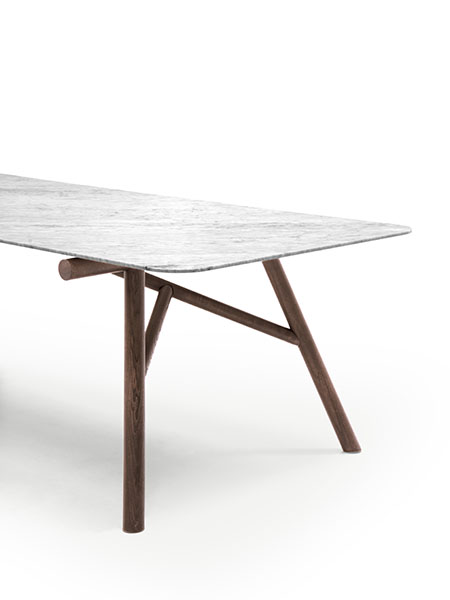 Detail of  Gioia di Carrara marble top and Borgogna wooden legs
With a distinctive reticular metal structure and a slim top, the Maestro table is the
perfect balance between geometric concept and structural stability. The main feature
of the design is the segment, which gives rise to a design that recalls the cross beams
of architectural trusses. The structure in solid wood or painted metal combines with a
rectangular or round top, available in marble, natural cement or glass.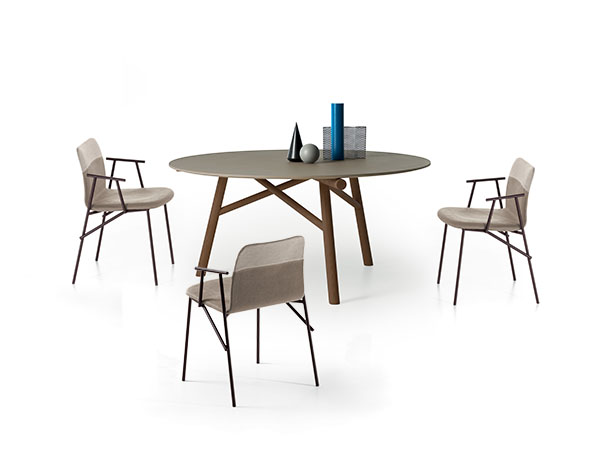 Maestro round table and Alunna chair designed by Emilio Nanni
The same concept repeats in the Alunna chair, the ideal companion for the
Maestro table. Also in this case, the base structure is designed around the primary
geometric entity of the segment, combined here with the soft, comfortable surface of
the seat.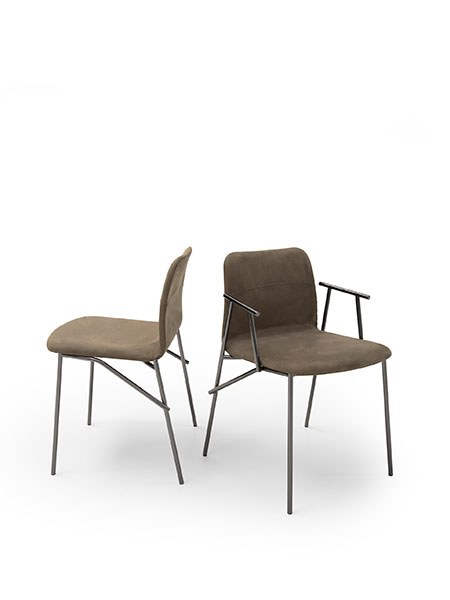 Alunna chair with or without armrest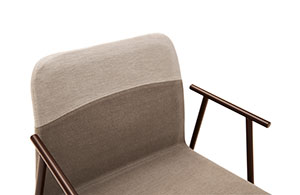 Detail of bicolor backrest
The tubular legs of Alunna emphasise the upholstered seat with exposed stitching,
available in fabric, real or synthetic leather, also in two-tone matches. With or
without armrests, Alunna is a stunning addition to the home or office. 
These two designs perfectly capture the designer's poetic creativity and the
philosophy and identity of Pianca, whose collaboration with Emilio Nanni dates
back to 2015.