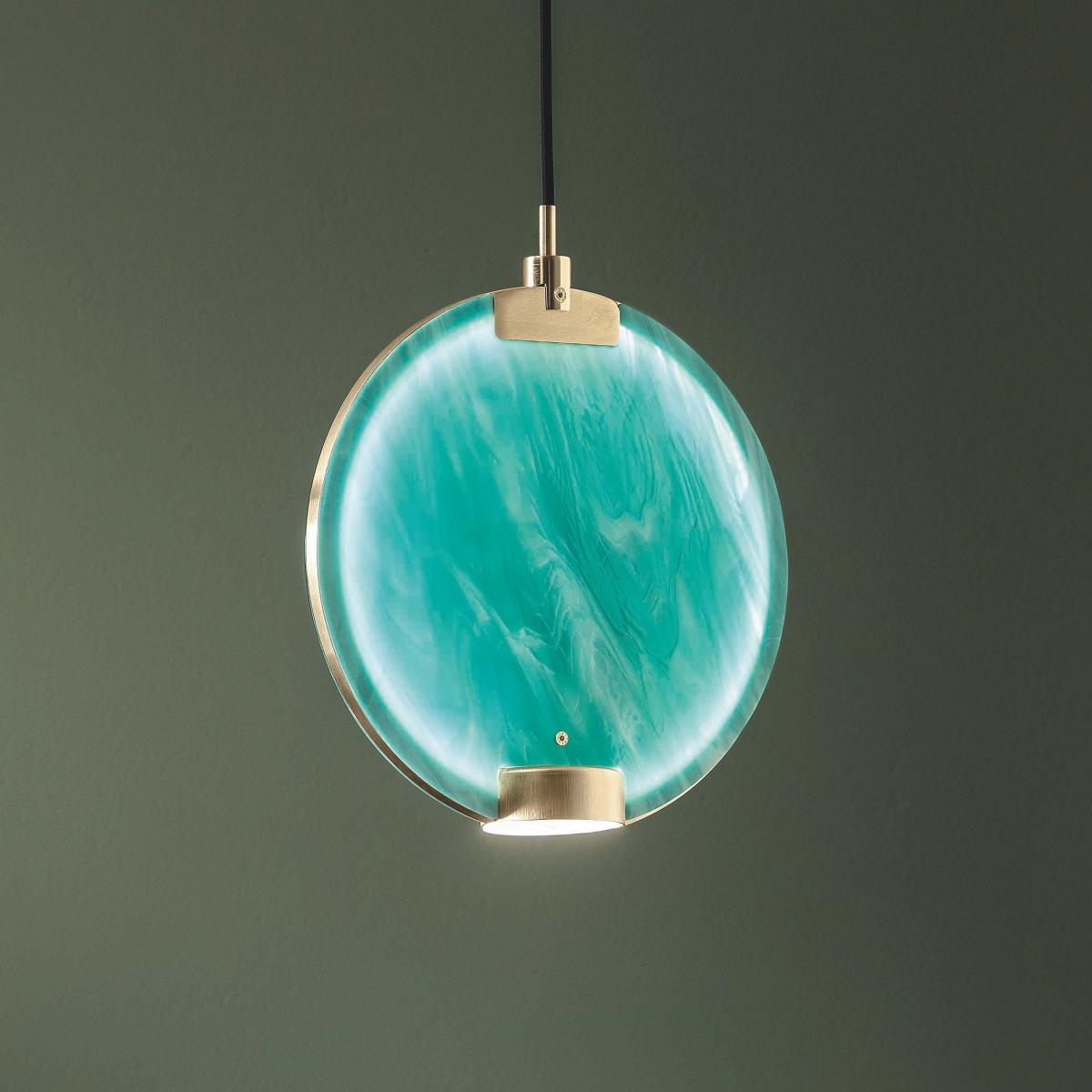 Masiero launches new special finishes for the Horo lighting collection, to include suspensions,
floor lamps, wall and table lamps. Horo was presented in 2020 with great success due to its
fine lines and theatrical appeal.
The two parallel glass discs, framed in elegant minimalist brushed-brass metal brackets,
are now also offered in a unique marble-effect glass.
This 2021 version adds a great decorative edge to the Horo lighting family,
which makes it a collection with an extremely strong design stamp.