WET SYSTEM 2022
The new collection
20 new graphics for the WET System 2022 collection, which revolves around two moodboards, SMALLVILLE vs GOTHAM: the meeting-contrast of two heros, Superman and Batman, manifestos of two different worlds.

On the one hand Smallville and the reassuring atmospheres of 1950s rural America - a tastefully reinterpreted heritage feel, in which warm colours prevail, featuring wood, red and yellow.

On the other, Gotham, a dystopian metropolis of the future laden with dark hues - a colder home, involving green and blue, paired with white, black and brown.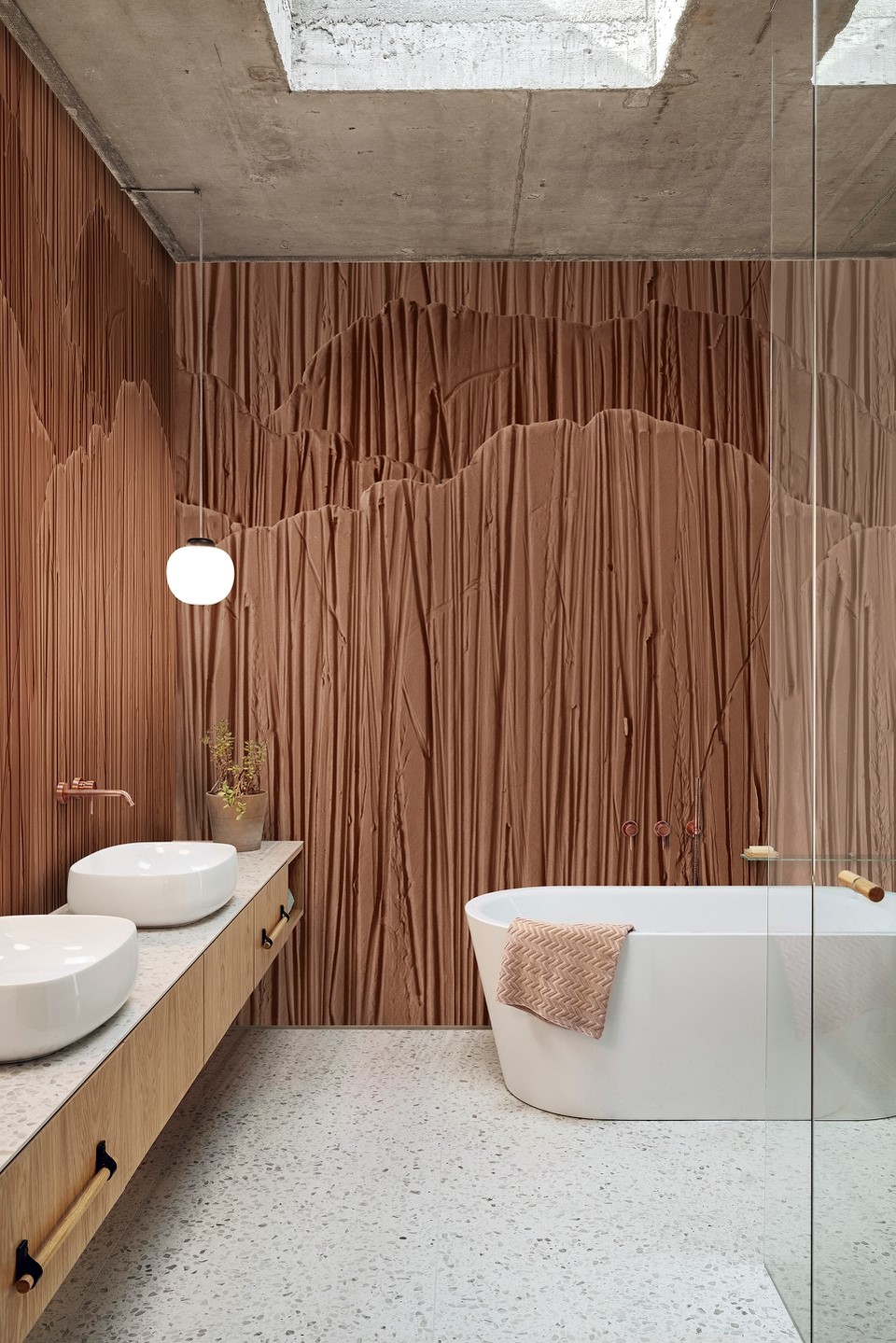 WET System, patented by Wall&decò, is the totally water-resistant wall covering dedicated to humid environments such as bathrooms, showers, gyms and spas.
WET System has excellent resistance to yellowing, impact, abrasion and household detergents. It also meets class B s1 d0 fire reaction standards.
It can be applied to concrete, plasterboard, civil plaster, PVC, glass or tile surfaces, enabling rapid renovation work.