Spokes expresses a feeling of light weight and motion. As if crossing a magical and geometrical mesh, the light filters
out from the inside, projecting a kaleidoscope of blocks and voids.
The Spokes 1 suspension lamp stands out for its elongated and dynamic shape.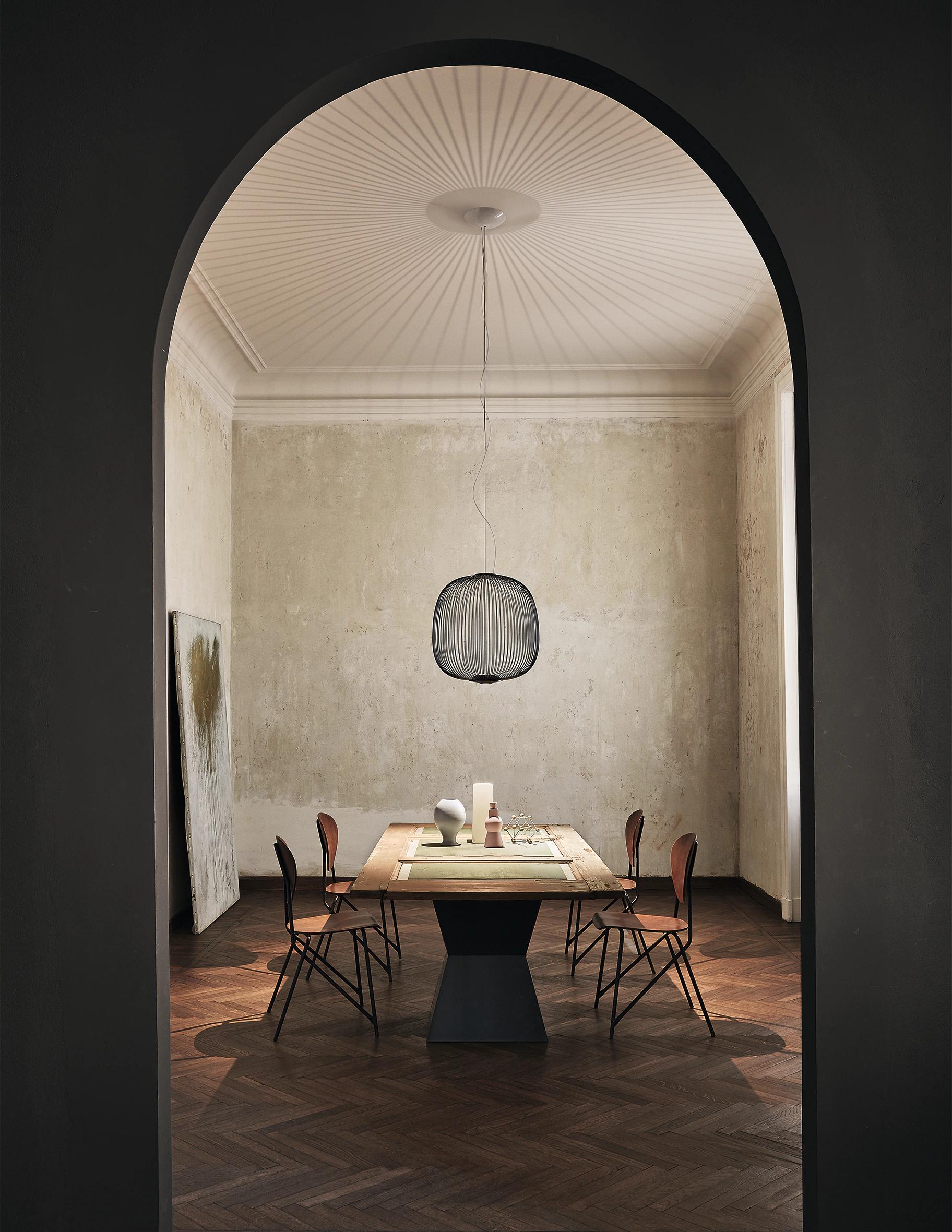 Versatility at its best. spokes includes now two brand new shapes, enhancing the multiple setting opportunities of this project.
Spokes are perfect either in a residential or in a commercial enviroment - as a single piece or in compositions and create new
visual sensations when the lamps are on or off.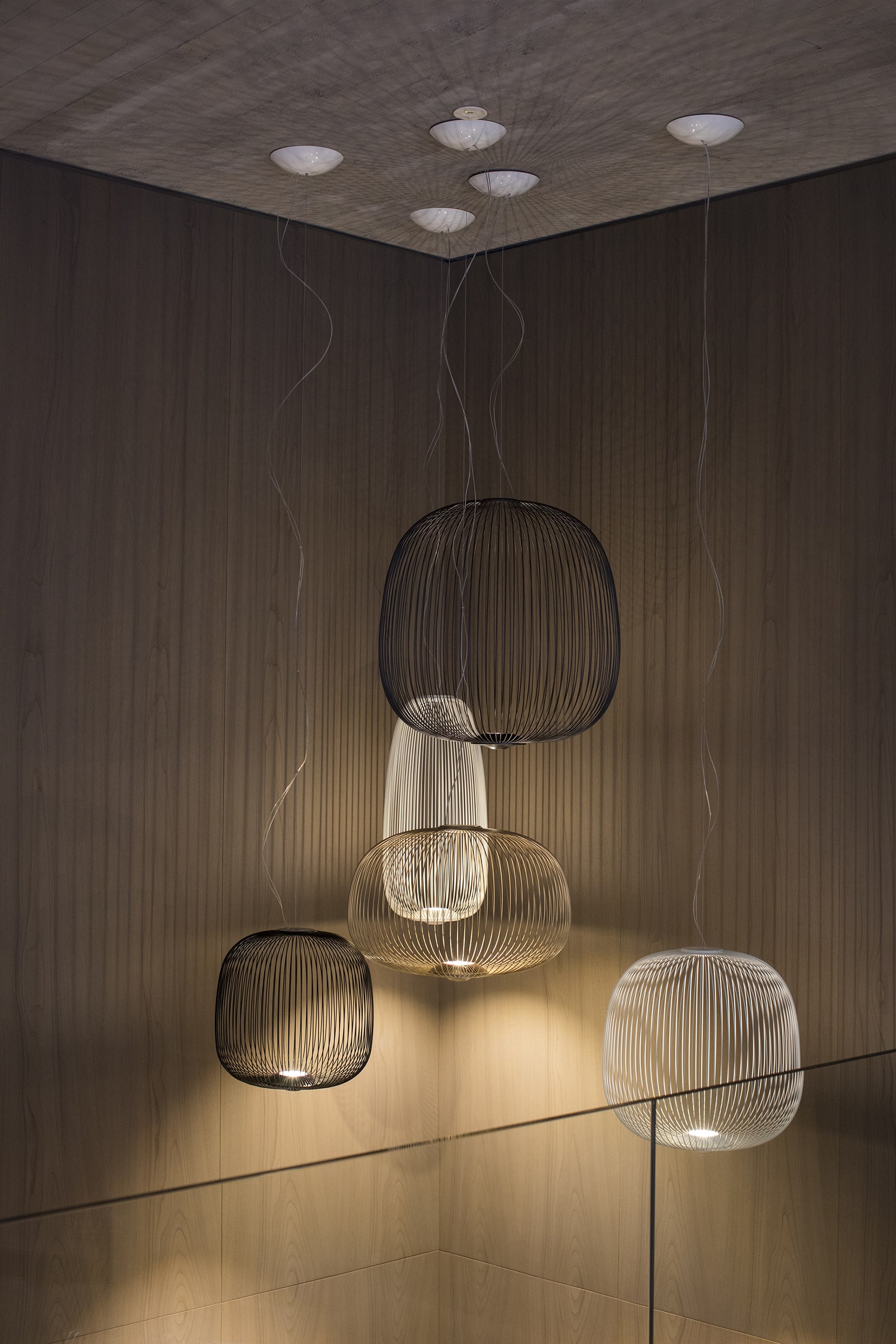 Three different shapes, three sizes and 6 different colours: an extended range of possibilities makes
Spokes the perfect choice to personalize either your living spaces or public venues, both as a single focus
or in eclectic combinations.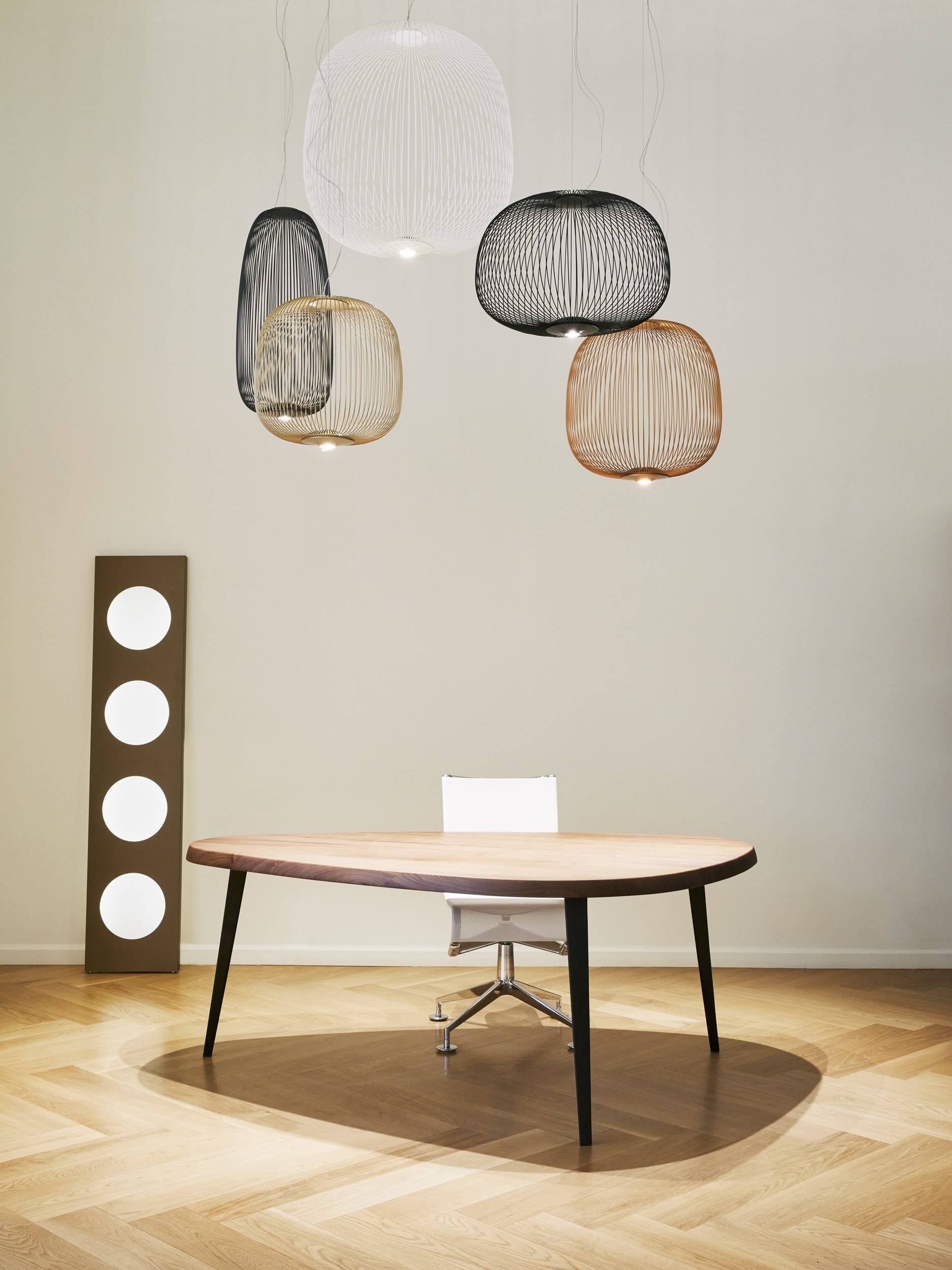 Discover Spokes MyLight: a lamp that magically contains the light within it, while at the same time allowing it to filter out, creating magical games of light and shadows on the walls and ceiling. Thanks to Foscarini's MyLight system you can now control the intensity of light with the simple touch of a finger, and difine the atmosphere of your spaces accordingly to your mood and need.