ELEGANT AND TIMELESS MINIMALISM
Frame is a collection of three bollard lights and three wall lights in simple, austere shapes that provide an elegant and timeless simplicity to the set. Just as a discrete frame holds a painting without taking the limelight away from it, Frame lamps hold the light and allow it to shine through a fluted glass that irradiates warm, efficient lighting.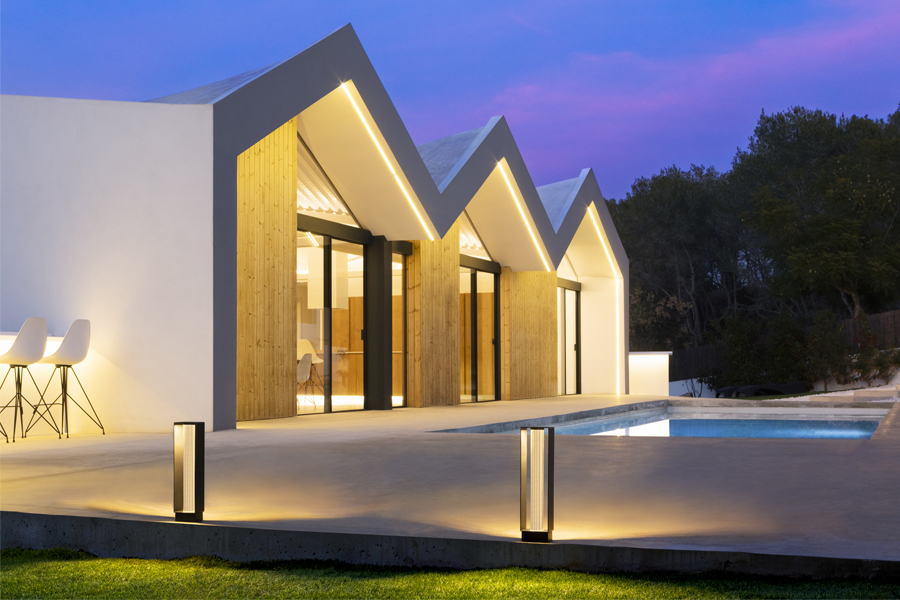 BOLLARD LIGHTS
The central part is a texturized cylinder framed by a rectangular shaped metal structure, protected with two layers of powder coating finish that is highly resistant to rust, so that it continues to look perfect as time goes on.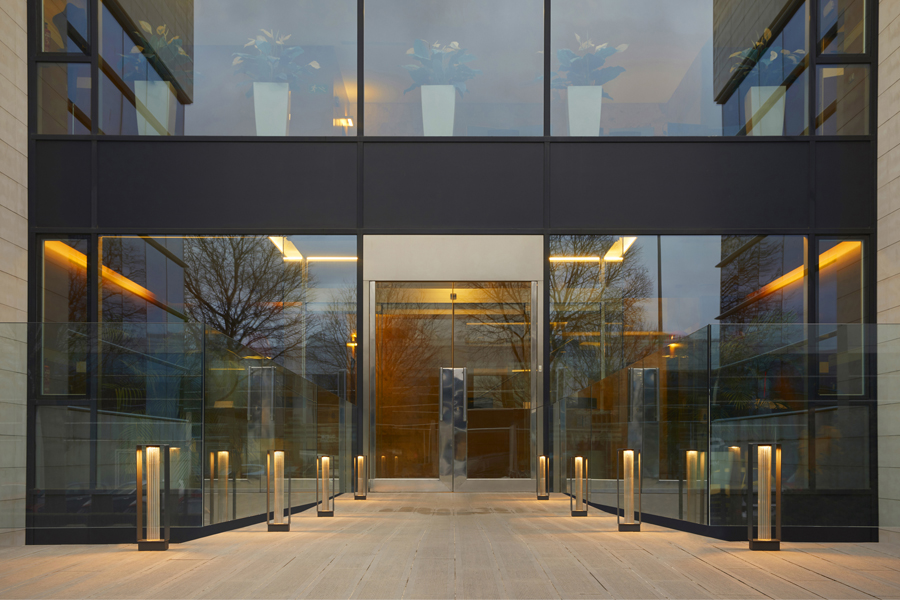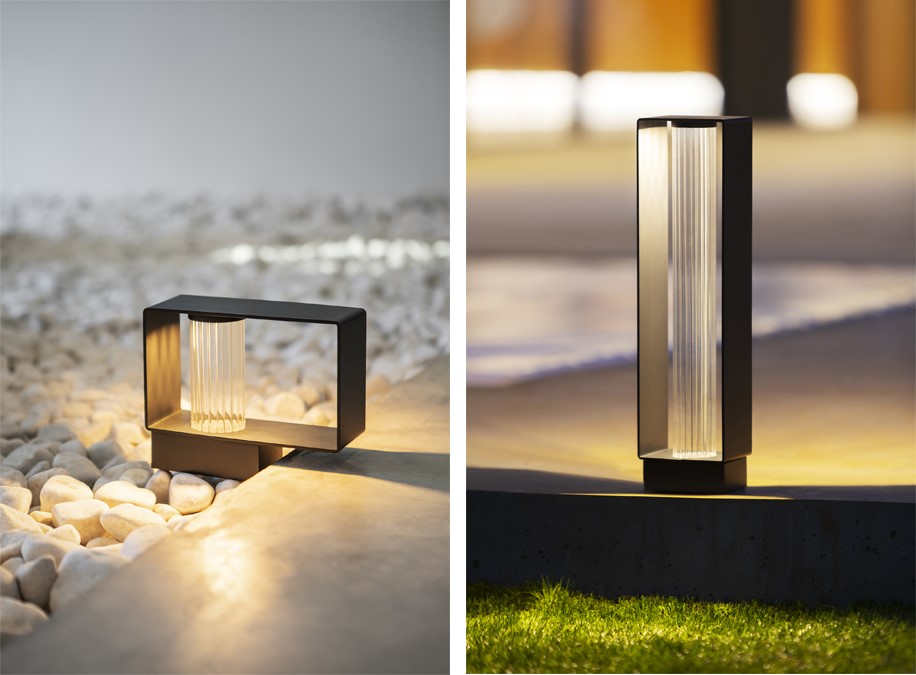 WALL LIGHTS
Frame wall lights can be used indoor and outdoor and they are available in anthracite and white. The large wall light model can be personalised with laser cuts.