Modular lightness and elegance. Liaison tells about the perfect balance of three geometric archetypes: sphere, circle and cylinder compose a system that includes the single pendant and as well as the multiple compositions.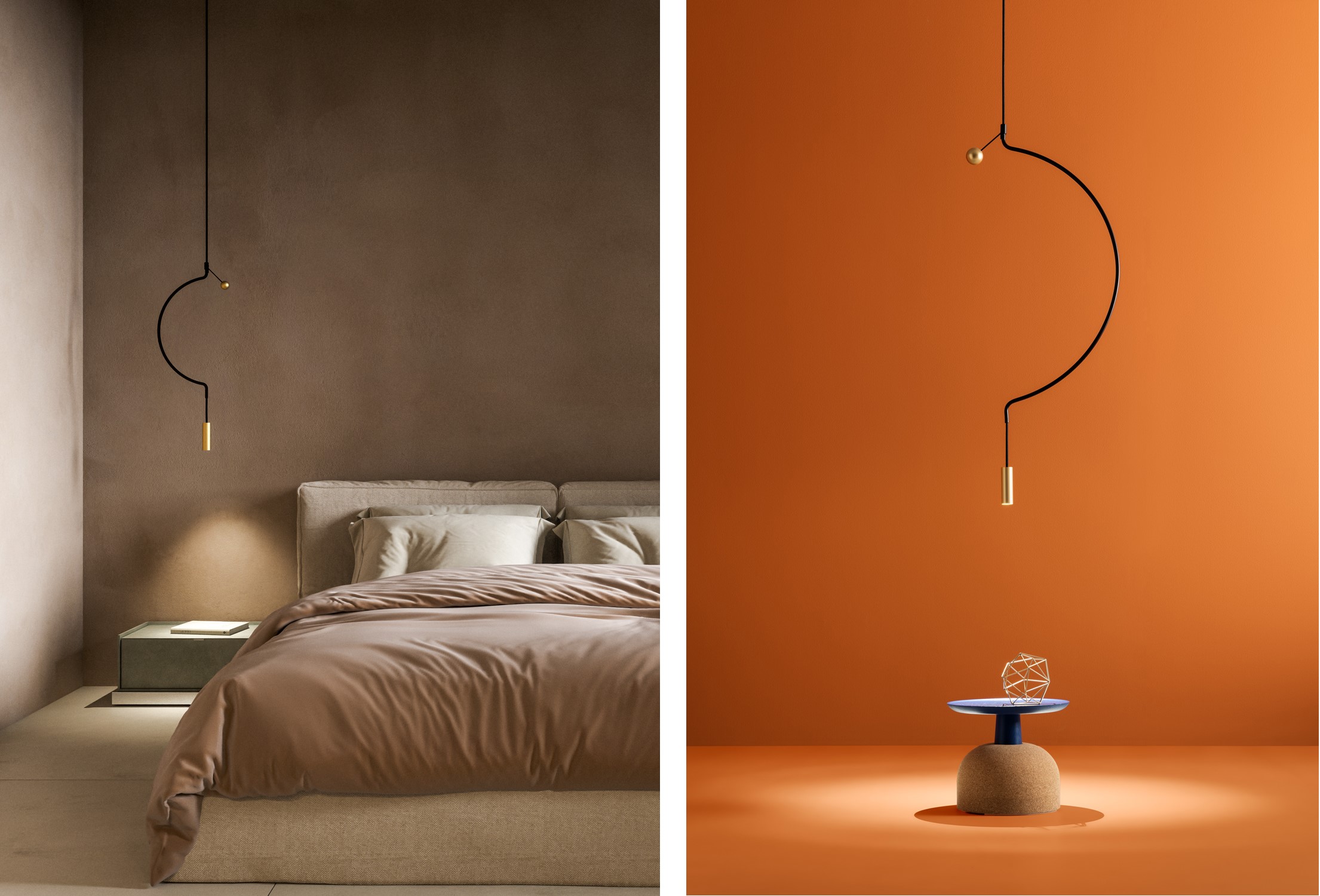 Unique and precious, Liaison is a metal suspension that plays with three geometric archetypes – sphere, circle and cylinder – which combine themselves in a light and elegant structure.
Designed by Sara Moroni, Liaison is made of matt gold and black metal elements, handcrafted, which can create a single pendant or articulated compositions.
Although decorative, all the elements are essential and load-bearing: the semicircle embraces the other two elements giving shape to the object and leading the cables, the cylinder keeps the LED light source, the sphere contributes to the creation of a static balance.
Compatible withe the Plug & Light system